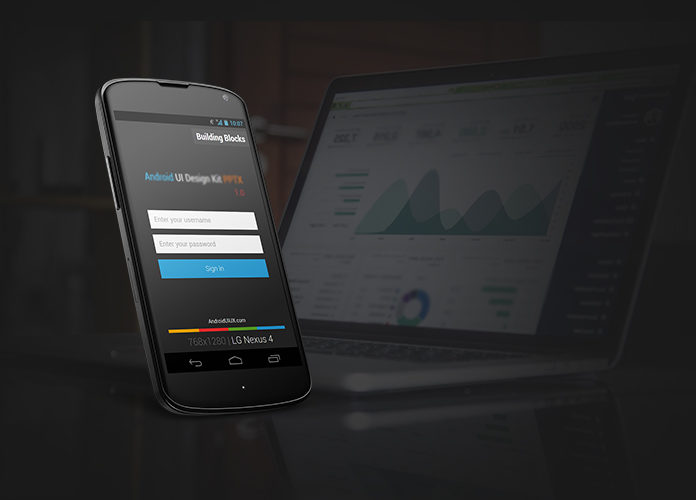 One of the benefits of Google's Android OS is the fact that it is constantly being upgraded. Google's team is diligent in upgrading Android with all the latest features and for staying ahead of its competitors such as Apple's iOS and Microsoft's Windows Mobile. So far so good, because when the worldwide numbers are taken into consideration, Android accounts for the largest market share and especially Android 9.0 Pie. In fact, according to Statista, Android accounted for 85.9% of the total market share in Q1 2018. That is not a small feat.
Android recently announced the launch of Android 9.0, which is also named as Pie, keeping in the theme of alphabetical dessert names. It seems hard to believe that Android has already reached up to version 9.0, as many still remember when the OS was just launched, and starting to give competition to the then market leaders.
Still, nostalgia aside, Android 9.0 is here and brings with it some amazing new features. While none of the features will really blow someone's mind, they are an upgrade over Android 8.0 Oreo. These features also aim to make things easier and more intuitive for users.
Without further adieu, here are the features of Android 9.0 Pie:
Improved Navigation
Android 9.0 Pie leaves the traditional menu buttons behind and incorporates new navigation gestures that are simple and minimalistic but are meant to be more intuitive. This will certainly make things easier to access.
Some of the new gestures include:
Tap: access the home screen
Long press: launch Google Assistant
Drag up: access to the recent apps screen
Full Scan: access to the app drawer
Swipe to the right: scroll through recent apps
Back button: go back
AI-Improved Battery Optimization
Android 9.0 Pie aims to improve battery performance by optimizing usage via the use of AI. It monitors app usage and categories apps according to which ones are being used the most frequently, somewhat frequently, occasionally, or rarely. It then uses this information to limit the amount of battery that each app can use. This would ideally stop battery wastage via non important apps. This feature will also learn and adapt over time depending on the user's behavior.
In-app Actions
A practical addition to Android 9.0 Pie is the in-app actions which anticipate the tasks that the user might want to conduct within the app, such as call a particular person or text a selection to a friend. The new in-app actions will also allow the user to do these tasks directly from the app itself without having to go another app. This will really save some steps and make the usage of app more intuitive.
Digital Wellbeing
As the usage of technology increases, it has a significant impact on our well being. People often tend to ignore their health in favor of spending more time on their phone. In order to address this, Android 9.0 Pie is going to incorporate a bundle of features that will allow you to put your health first, or more realistically, at least reduce the impact that the phone has on your health. These are some of the features that will be included in Android 9.0 with Digital Wellbeing in mind:
Android 9.0 will incorporate a Dashboard which will show which apps you are using, how long you are using it for, etc. It also shows you how many notifications each app sends you, and allows you to manage and modify the number of notifications as well as the time it is allowed to send the notifications.
Allows the user to set a timer for how long they want to use an app for. You can set daily time limits for your apps. The interface shows you how much of that allowed time you have used the app for and how much more you are allowed to. It will also send you an alert when you are reaching your limit. Once the limit is reached, that app is paused for the rest of the day.
Allows you to set a timer for when you want to get ready for bed. The phone's screen will turn to black and white, which will be less hard on the eyes and also notify you that the Wind Down feature is active. It also enters the phone into Do Not Disturb, so that you can have an uninterrupted night of sleep.
The Do Not Disturb feature is exactly what it sounds like. It puts the phone into a do not disturb mode so that calls, messages, and notifications are restricted. This ensures that you will not be disturbed. Do Not Disturb mode is automatically activated with the Wind Down feature, and you can also selected the times when to activate it. The screen will also turn grayscale so that you'll know that the Do Not Disturb feature is active. Calls and messages from starred numbers will still come through so that you don't miss anything urgent.
Boosted Bluetooth
Android 9.0 Pie now allows the phone to simultaneously pair with up to 5 Bluetooth devices. This feature can be used to create a killer surround sound experience with up to 5 speakers blaring music at you. In case of an incoming call, the phone will only send the call to one of the speakers which can handle calls as well, so no weird calls shared in between speakers. It will also remember the volume at which different speakers were connected and will resume the next time at the same volume, so no sudden blasts of music either.
Lockdown Mode
The lockdown mode allows you to lock the phone. It will also clear all notifications and personal info from your lock screen. To trigger it, hold down your power button and select Lockdown from the list. To unlock your phone you'll need to enter a PIN or password. It cannot be exited using fingerprints, face unlock, etc. Google has designed this feature to protect against thieves or anyone else who might try to unlock your phone by showing it your face or forcing your finger onto the sensor.
Smart Replies
Android 9.0 Pie incorporates more and better Smart Replies for a number of apps. Smart Replies, which are automatically generated responses that you can send to messages you get. It currently only works with a few compatible apps, but the list is expected to grow soon. Smart Replies makes it easier and faster to reply to messages.
Visual Changes
Android 9.0 Pie includes a number of visual changes in its design. These changes, though minor, are expected to make the update more visually pleasing. Here are some of these visual changes that are incorporated in Android 9.0 Pie:
Notification Bar
There are some minor changes to the notifications. The notifications shade has been tweaked to look a little more like a card. It now features rounded corners and a new section for each notification. The maximum number of notification icons in the task bar has also been reduced to four, so that it doesn't clutter the notification bar. There is also a new "Manage Notifications" button placed right under the notifications shade, which makes it easier to well, manage notifications.
Lock Screen
The lock screen will now show more than just the time. It will also show things like the weather and upcoming calendar events, among others. This will initially roll out on the Pixel phones but other manufactures may incorporate this feature later.
Android 9.0 Pie will include up to 100 new emojis. These emojis are expected to be more inclusive, including gender-less emojis, as well as emojis with multiple skin tones and hair colors, or even no hair at all.
Adaptive Brightness learns how you like your brightness in different types of settings, such as in a room, outside, low lighting, etc. and automatically sets that brightness level when it detects the type of location you are in. It basically takes the current auto brightness up a notch.
Similar to Adaptive Brightness, Adaptive Battery learns which app you use the most and you really care about and makes sure that they get the maximum amount of battery. It ensures that other apps and background apps do not suck up the battery, and leave some for the things that are most important.
These are just some of the many features that are included in the Android 9.0 Pie. Many people had been excitedly waiting for the launch of Android 9.0 Pie and they are not disappointed. The new updated OS will roll out first to Pixel phones, while manufactures that participated in the Beta program should roll it out by Fall 2018. While you wait, let us know which features are you most excited about? Are there any features that you would have like to see in Android 9.0 Pie but Google missed out on? Let us know in the comments below.