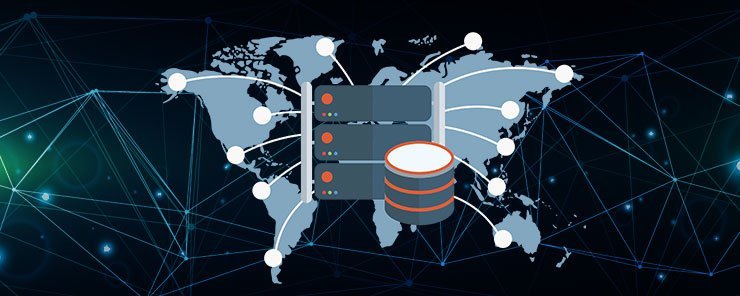 2016 was an important year for big data and 2017 is expected to be bigger and better. There are so many different changes that we can already see happening when it comes to big data and many different trends are also emerging.
Big data is simply a cluster of large information that can be sorted or unsorted. This data is commonly used by companies, organizations, businesses and even governments to look for emerging trends within a sector. Organized data is often extremely powerful and this year, big data is expected to grow and become even more powerful.
Here are a few trends that we have found when it comes to big data. Let's get on to it.
1. Big Data Grows
In 2016, companies that stored, organized, processed and extracted big data were growing in terms of importance. This year we can expect big data as well as big data companies to grow much bigger as the need for big data increases. According to Forrester Research Company, "all companies are in the data business now." There is no doubt that the number of data is expected to double by the end of 2020, which will also boost a need for more technologies to help analyze the data.
2. Big Data Improves Customer Experience
Customer Experience (shortened to CX) plays an important role today, and hence improving it is a huge deal. As customers grow, so does competition, and having the upper hand is always good. Big data can definitely help there. Analyzing data such as customer's wants and wishes or previous purchases, companies can gain insight to the leading trends and what their customers actually want.
3. Hadoop Loses Traction
Hadoop was, at one point in time, synonymous with Big Data and you could not talk about Big Data without referring to Hadoop. However, since late 2016 Hadoop has declined as the number one Big Data technology and instead are now longing for more advanced technology to help them analyze data. Other faster technologies such as Apache Impala, Hive LLAP, etc. are also coming into play now. In 2017, we expect to see more faster and better technologies enter the data landscape.
4. Increase in Demand for Big Data and Analytical Skills
As big data grows, so does the demand for data specialists and analysts and this year we expect to see an increase in jobs that deal with data science and big data as well as more people will rush to gain data science skills to grow their careers. Data science projects that 2017 might focus on includes streaming media analytics, embedded deep learning, cognitive IoT, cognitive chatbots, embodied robotic cognition, autonomous vehicles, computer vision, and autocaptioning.
5. Deep Learning to Boost Big Data
Big Data gets a boost in the help deep learning and AI. Data acquired from harvesting can be used to make deep learning and AI smarter and it has the potential to change the world! Smart cars, smart ACs, smart TVs and Refrigerators – big data can help revolutionize all of this and the trend has already started. AI is become possible because of deep learning, which is a subfield of machine learning and the more data it has, the more knowledge it gains. So, in 2017 we can expect to see big data become more prominent in these sectors.
6. Data Breaches
Big Data also plays a huge part when it comes to data breaches. As technology becomes smarter, so do the viruses and ransomewares. And as more and more devices are getting connected to the internet, the more vulnerability increases. So, we might also see a huge increase in technology that can help protect devices and data breaches, just as we are definitely going to see more different types of viruses that are smarter and better than the previous ones.
7. Increase in Data Virtualizations
Data Virtualization is expected to become big this year. Since, it helps visualize data that may otherwise seem exactly the same on paper, it has become an important means of displaying big data. Data visualizations also allow companies to retrieve and manipulate data on the go, no matter the format.
Taking data visualization a step further, we can also find it in augmented reality or virtual reality tools. We already have AR games such as Pokémon Go and VR reality sets are also hitting the markets. This year we can definitely expect AR and VR to enter the Big Data scene, where mixed reality can be used to improve task performances and display big data in a visually better manner.
8. Variety drives big-data investments
Gartner defines Big Data using three Vs – high-volume, high-velocity and high-variety. While, all three Vs are progressing exceptionally, variety has take precedent over the rest. Variety is seen as the biggest driver of big-data investments. This trend is expected to continue, where more varied data is important than data that is high in volume and velocity. Remember quality over quantity always matters and it doesn't seem like big data is any different. From schema-free JSON to nested types in other databases (relational and NoSQL), to non-flat data (Avro, Parquet, XML), data formats are multiplying and connectors are becoming crucial.
9. Convergence of IoT, cloud, and big data
Big data, IoT and Cloud are related to each other and they already converge on so many levels, however this year we expect them to become synonymous. Almost every smart technology (IoT) that you have includes a sensor, which gathers the data (Big Data) and sends it off to a server for additional analysis or response (Cloud). The IoT generates a large volume and variety of data, as people directly interact with the device. We definitely expect to see more of all three in the coming years.
10. Self-service analytics platform
Businesses need data to make decisions and making this data accessible to them is a difficult challenge. Hence, the rise of self-service platforms make things a lot easier. Businesses want the data faster and in an easier to understand format, which is exactly why these platforms help. They reduce the time and complexity of preparing data for analysis. In addition to prepping data at the source, these amazing technology also provides the data in snapshots that make it easier and faster to analyze. We are already seeing a bunch of companies that are in this field including Paxata, Trifacta, etc. This year, we believe that technologies such as these will continue to gain traction.
Big Data is a field that will continue to grow in terms of importance. It is the number one source for companies to make sense of the fast and crazy world we live in. These are 10 of the most important trends that we think would shape big data in 2017. Do let us know your thoughts on the subject in the comments section below.