Every business requires the necessary resources to progress and achieve its primary goals. While employees are available to carry out company-related activities, the strain and pressure of manually-done processes can become overwhelming. 
It then becomes necessary to automate many work processes with work tools that will increase productivity and leave room for fewer human errors. In every business, some essential tools help with rapid business progression.
These include customer relationship management tools, communications tools, project management tools, remote working tools, and employee satisfaction tools. This article discusses various key tools that can help your business handle each of these faster and more efficiently. 
We also discuss the benefits that these tools will bring to your business. Keep reading to find out more. 
5 Major tools you need for your business
Here are five key tools your business needs to invest in to enjoy rapid growth. See why they are beneficial for you and how you can incorporate them into your company below.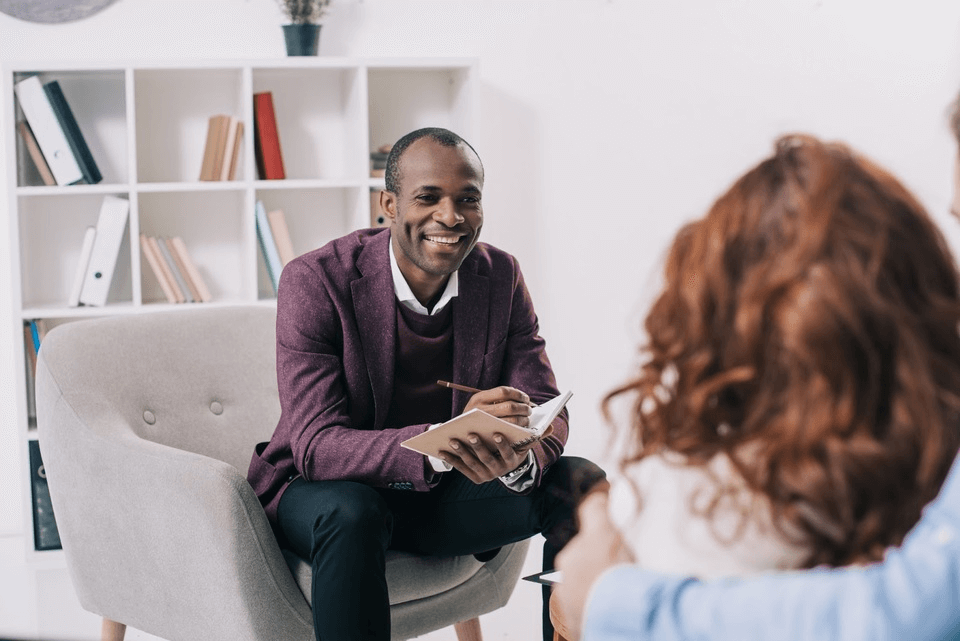 One of the fastest ways to grow your business is by working with employees who are happy at work and satisfied with their job. This is because they are eager to get things done and feel better productive at work. 
When employees are satisfied, happy, and engaged, work flows smoother, and there is less need to constantly have to prod them to do their work. Unfortunately, however, the times have become uncertain, and more and more employees are dealing with stress, anxiety, and depression that affect their workflow.
This is why it has become necessary for companies to use tools like Perkbox to help to improve employee satisfaction and wellness. Perkbox offers numerous wellness resources, including EAP counseling for employees. 
This employee assistance program (EAP) involves short-term therapy sessions within the workplace that assists employees going through crises that may negatively affect their work. 
Perkbox provides companies with the resources necessary to bring in counselors who focus on the crisis at hand and how it affects work and productivity. It is different from private counseling or coaching because it focuses entirely on employee work performance. 
To enjoy the benefits of an EAP counselor, you select a package from the EAP services at Perkbox to get connected with one and help employees receive therapy at their own pace. 
Perkbox's EAP counseling services are essential for your business because, A Deloitte study revealed that for every $1 (averagely) spent on supporting an employee's mental health, the companies make about $7 in return.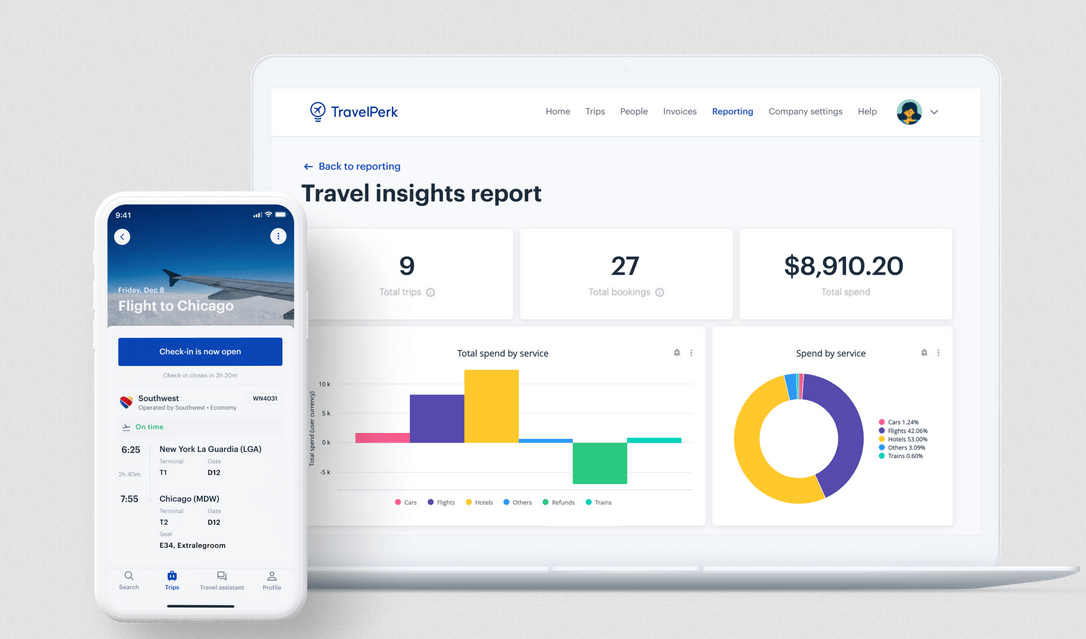 If your employees or members of the board frequently travel on behalf of and at the company's expense, then you understand the need to accurately keep tabs on their travel procedure. 
This process can be overwhelming for HR or travel managers because you're in charge of finding the best flights within the company budget, booking the flights, tracking employee spending, and so on.  
Manually, the many processes that come with travel management can be overwhelming, with many mistakes and oversights. This is where a travel management system saves the day.
There are many travel management system examples to try, but TravelPerk is one of the best for many reasons. First, it provides travel managers with the most efficient travel solutions, making business trips smooth for both the company and the employee.
Secondly, it has many features that improve your processes right from one platform. Some of them include; an executive inventory that allows you to find, select and book the most-fitting flights and accommodation with ease. 
It also has an expense tracking feature that provides you with just one invoice at the end of the entire trip. In addition, it can handle the size of any travel group and syncs reports into one, so you don't have to deal with so much paperwork. 
TravelPerk saves time for your business and eases your employees' travel processes, so it's a win on both ends.
Email marketing is one of the many ways companies can communicate with their customers and manage relationships. Again, it is one of the ways through which they can scale their companies quickly. 
Email marketing helps you to build your mailing list, send, optimize and analyze the success of your strategic email campaigns. In addition, it helps you monitor the progress of your email strategy and generate new leads that may convert to sales.
This is why you need an email marketing tool that will help you track, analyze, and spread the word about your business via email. One of the favorite email marketing tools for many organizations is MailChimp and for many reasons. 
MailChimp provides an avenue for you to engage with your customers and boost sales. You have your audiences' data, key insights, and different marketing channels altogether in one platform. 
MailChimp also makes it easy for you to bring your business online with a custom domain website so that your customers can have access to you quickly. You can sell your products, make appointments, and work with built-in marketing tools for improved sales on this website. 
Lastly, it syncs your marketing campaigns by providing you with the proper channels for pushing emails, social media ads, landing pages from one place. This helps with automating marketing campaigns, reaching the right audience, and creating better content.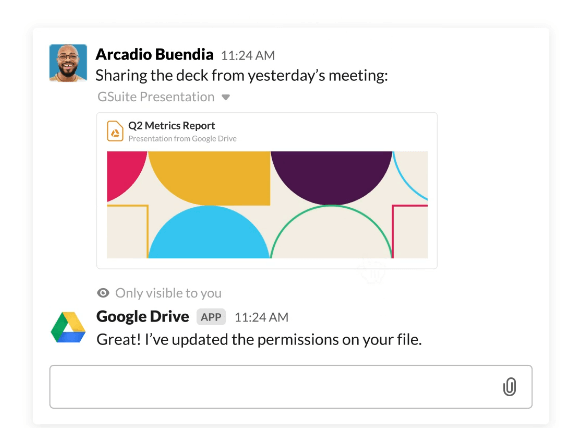 Slack is another online collaboration tool that many companies leverage for communication. Slack has proven to be one of the trusted resources for fast and timely distribution of company-wide or department-wide information for on-site and remote teams. 
Outside of such a large data distribution, Slack also works excellent for one-to-one employee communication. It provides various channels that can be used generally by the organization and more private spaces for discussion by smaller teams or co-employees. 
Slack provides a ton of collaborative features, including being fully integrable with many other apps and websites where your employees are already likely to work, such as project management tools, emails, calendars, cloud storage platforms, and so much more. 
With its recent feature, Slack Connect, organizations can collaborate with other companies or freelancers on Slack. This helps to save time going back and forth on different communication channels when you can work together from the same workspace in real-time.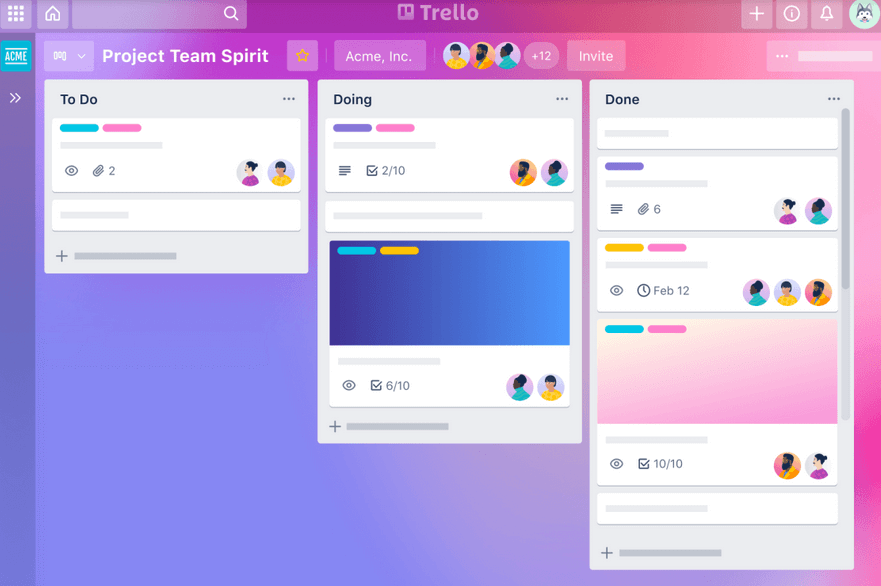 Seamless project management is one challenge many companies face, especially when there is no opportunity to accurately track the project's progress. As a result, you find many instances of missing details, zero productivity, delayed responses, disorganization, and many drawbacks. 
This is why you need a project management tool that helps to keep every project stakeholder in the loop. Trello is a tool that helps your project move forward and at a transparent, considerable pace. 
With Trello, it becomes easy to track who is responsible for what and who is working on what in a project. You can keep track of project deadlines, so there is no instance of forgetting deadlines. It also makes it easy for project managers to assign tasks to various team members right from the tool. 
All these collaborative features work together to provide hitch-free project organization and improved team productivity. Work gets done faster, and you can hold someone accountable when there is a glitch or failure to fulfill set tasks.
How can these tools help?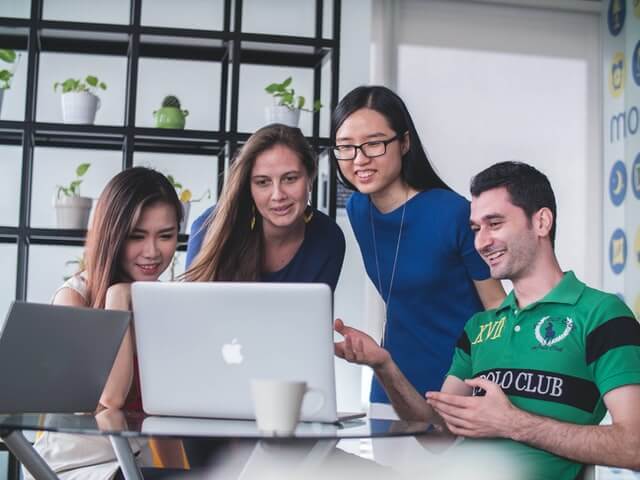 Before you invest in any of these tools, it's essential to understand the benefits your company stands to gain so that you see how to maximize the resources they offer. Here is how these tools can help you:
Improved productivity
Working with tools like the above helps to improve employee productivity. The boost in employee happiness and the ability to automate repetitive work processes help to make work more manageable and more enjoyable. 
When employees enjoy their work, they feel better encouraged to get it done. Also, providing your employees with these tools shows that you care about making their job easier, boosting their productivity levels.
Enhanced communication
Tools like Slack and Trello help to improve workplace communication, leaving no room for inaccurate guesses and wrong assumptions. It keeps members of teams up to speed with the latest updates on projects, helping to eliminate unnecessary errors that may occur due to a lack of knowledge. 
With communication and project management tools, communication becomes easier, timely, and faster, unlike with team email communications. 
Boost in engagement
The tools listed above help provide adequate information about tasks and projects, linking each member of the team or people involved in projects with their duties and responsibilities. 
With everyone in the loop on what needs to be done and when, you will find team members always working to ensure the progress and completion of a project or task.
Employee satisfaction and retention
The right work tools help improve employee satisfaction on the job, which leads to employee loyalty and retention. In addition, when the management shows that they care about the wellbeing of its employees through employee assistance programs, they would be less likely to leave. 
So, keeping your employees satisfied leads to less employee turnover, which means a reduction in the costs of acquiring new employees too frequently.
Conclusion
There are a few key things that boost business growth rapidly. Outside of consistency and hiring great employees, the tools you provide for employees to get their work done also count. 
We have listed five major tools every business needs to leverage to provide a more enjoyable work experience for employees and improve frequent work processes. The benefits your business stands to gain, we have also outlined for you. 
Get these tools and enjoy smoother growth.
Also Read: Best Way to Save Money in Small Businesses