Virtual business events had already started to increase in popularity prior to the pandemic. However, Covid-19 and the subsequent lockdowns that have happened as a consequence have meant that there have been more virtual events than ever before.
In fact, a survey amongst marketers has revealed that they expect 40 percent of their events to be virtual in 2022.
Considering this stat, it is important that businesses know how to host a successful virtual event. If you are hosting a virtual event for the first time, read on to discover a collection of tips and suggestions that can give you a helping hand.
What is a virtual event?
A virtual event is any type of event that is held online. Depending on the purpose of the invite, they can be hosted in the form of informal social media events, for example, AMA sessions or live-tweeting, online conferences that require paid passes, publicly available live streams, or invite-only webinars. 
Virtual events tend to take place via online platforms like Clubhouse, Twitter, and Instagram where you can connect with your audience via voice call or video chat. 
There are a number of different benefits associated with virtual events, including the lack of costs associated with going down this route and the comfort of being able to host an event from your own home. 
How can you make sure your first virtual event is a success?
Now that you know what a virtual event is, let's take a look at some of the different things you can do to make sure your event is a success:
Set clear objectives from the beginning
There is only one place to begin, and this is by establishing clear goals and objectives for your virtual event. Look to set SMART goals, with SMART standing for the following: Specific, Measurable, Attainable, Relevant, and Time-Based.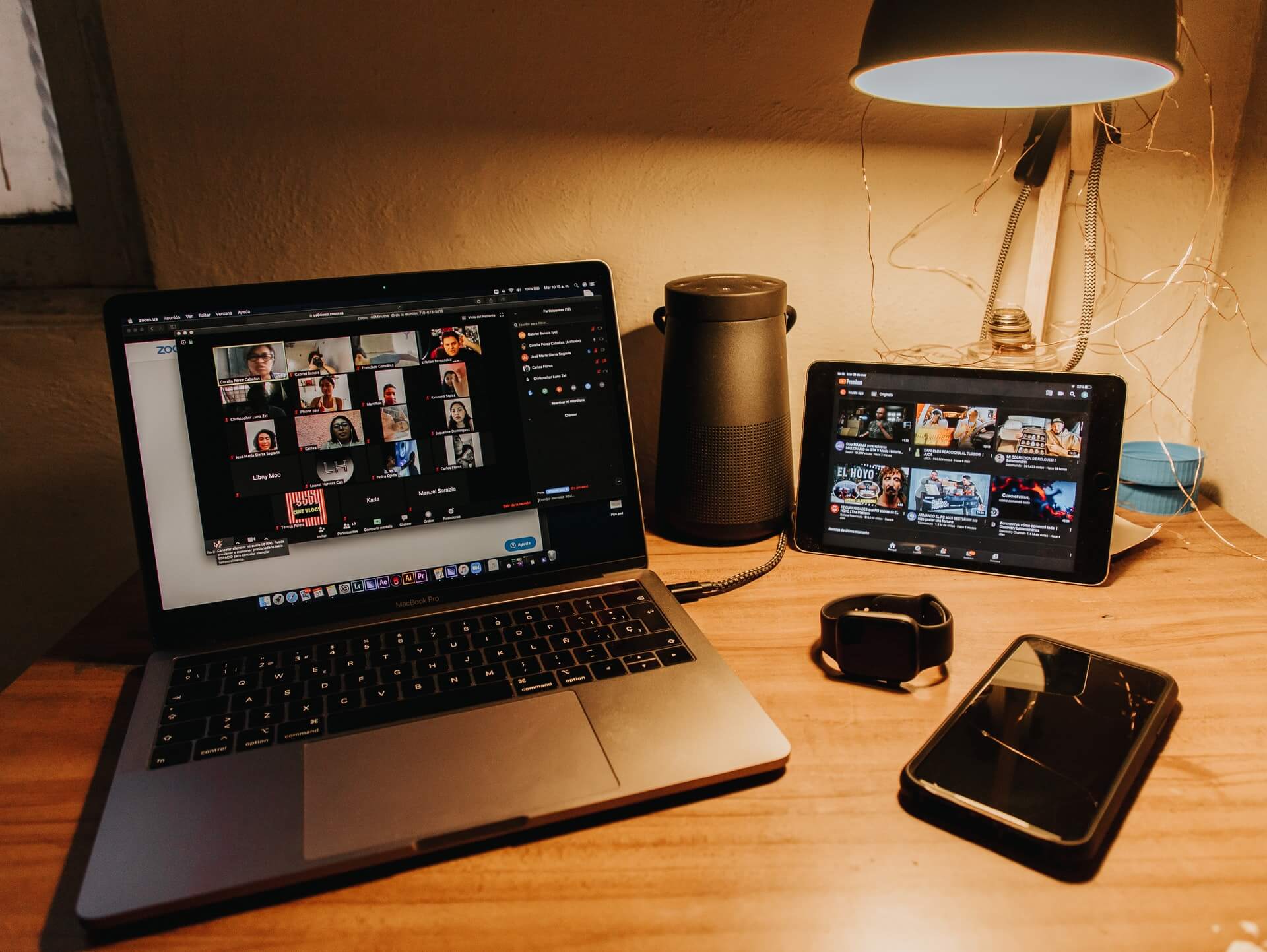 Once you have established your goals and objectives, it is imperative to make sure that everyone involved in the project understands what you are hoping to achieve.
Determine what platform you are going to use to host your virtual event
There are plenty of different platforms to choose from when it comes to hosting virtual events today. Take the time to find a solution that best matches your needs. 
Most platforms have a range of different features, from advanced moderation tools to co-hosting with other businesses, so it is important to think about the features that matter to you the most. 
We also recommend that you take the time to read reviews that have been left by others so that you can be sure the platform you are considering performs well and is of high quality. 
Select the right time for your event
For your virtual event to be a success, you need to make sure you choose the right time. Remember, different countries have different holiday schedules, so you will need to factor this in when determining the best time for hosting your event. 
You need to take into account how many people are going to be able to attend. How much time you will need for the event itself? How much notice should you give people about the event? How many people do you want to attend the event?
Answering these questions and setting these goals will help you to determine the best date and event for your virtual event to take place.  
Send out a killer event invitation 
If you are hosting a virtual event, you need to send an impactful and professional email invite, which will drive results. 
An event invitation email needs to be designed with conversions in mind. There are a number of ways you can go about this, including:
Leading people to your registration form so they know where to sign up for the virtual event

Use action-oriented language to strengthen your main call to action 

Sweeten the offer with special discounts, freebies, and more

Include exclusive content that is for your subscribers only

Use your subject lines to create excitement 
Put together a marketing plan for your virtual event
Not only do you need to send out killer virtual event invitations but you also need to advertise your virtual event via the other channels that are available to you. 
Examples include the likes of search engine marketing, social media marketing, and offline marketing channels.
Consider the type of event you are hosting so you can figure out what type of marketing makes the most sense for you. 
For example, you may want to make the most of influencer marketing. This does not mean that you need to spend big bucks on celebrity marketing. Rather, you simply need to team up with someone who has influence in your industry.
This could be a blogger or a personal speaker, for example. They do not need to be famous or well-known to the wider world. They simply need to have an engaged audience that is made up of the sort of people you want to reach with the virtual event you are hosting. 
Of course, this is just one example of many when it comes to the different ways that you can market your virtual event. It is important to sit down and figure out your budget constraints, putting together something that fits in with the funds that you have available and makes sense for the type of people that you are targeting. 
Put together a clear agenda that includes timeframes and speakers
Aside from the pieces of advice that we have mentioned so far, it is also important to put together a straightforward agenda that includes timeframes and speakers. 
The last thing you want is for your virtual attendees to be waiting around for extended periods of time. This is why you need to supply a clear agenda, which should have the timings marked clearly and should also incorporate any relevant links so that all of the attendees have the ability to plan ahead. 
Source moderators to get involved in your event
Next, you are going to need to make certain you have a sufficient number of moderators on hand throughout the virtual event in case things start getting out of control. There is nothing worse than hosting an online event only to find that the chatbox gets overtaken by someone spamming it. 
This is where moderators come in, ensuring that everything goes smoothly. You should be able to find moderators for your event online with ease. A lot of people do this on the side of their typical job in order to make a bit of extra cash and have the benefit of attending online virtual events that they otherwise would not be able to do so. 
Make sure you engage with your audience throughout the event
It is important to make sure that you keep your attendees engaged throughout the event. One thing no one wants to do is tune in for an hour-long lecture without any engagement. Instead, you need to think about the different ways that you can get your audience involved. Time for a brainstorming session! 
Not only should you consider different activities that will get everyone involved but you should encourage participants to have conversations with each other and to also ask questions to the person hosting the event. 
Have a back-up plan in place 
No matter how prepared you are, you may not be able to stop technical problems from getting in the way of the virtual event you are hosting. 
Because of this, you may want to consider using more than one platform. If there are any technical issues with your audio or video, you can switch over to a different service. This will ensure that you are able to keep your virtual event going.
Send out follow-ups after the event
Last but not least, it is vital to make sure you communicate with your participants about what is going to happen after the event. For example, you should inform them of how they are going to be able to access recordings of the virtual event once it has taken place. 
Aside from this, you will want to follow-up after the event to find out what the attendees thought of the virtual event and to encourage them to join up next time. 
Final words on hosting an excellent virtual event for the first time
So there you have it: everything you need to know about how to hold your first virtual event successfully.
Considering the fact that businesses are working on an increasingly global basis today and we need to restrict the spread of the pandemic, it is not hard to see why companies need to focus on virtual events. 
We hope that the tips that we have provided above will help you when it comes to holding successful virtual events at your business. 
Also Read: VR Is Changing The Educational System