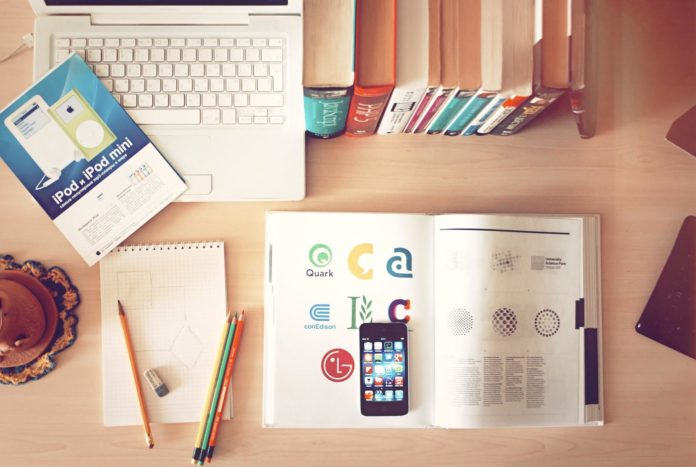 A developer's job is rather stressful and demanding. Well, I guess pretty much everyone who reads this article cannot argue that. But what is the whole point of the Digital Age if it doesn't provide you with something that can really ease your job and boost your productivity? Well, the Digital Age did provide us with such a tool, moreover, not only one tool. In fact, there is a huge variety of web design freebies both free and premium by means of which you can build multiple-page websites in mere hours with almost no coding involved.
While some web design tools are aimed to make the process of coding simpler and easier, others will help you create a truly unique and simply breathtaking design for your project. In addition to saving your precious time, these tools will save you a whole bunch of money too. So if you are interested in these two things, then this very article is for you.
Well, what are these web design resources that will ease your tough life? Continue reading to find out about ten top premium and free web design resources for developers.
Premium Design Resources: Useful Tools or Fancy Junk?
When it comes to spending your money on something you want to be sure that you are going to get a quality product, which you will use for more than just a month. That being said, if you decided to get a premium web design tool, you want to make sure that it is really worth its money. So let me explain to you what a premium design tool is as well as which particular ones really worth spending money on.
Basically, premium design tools have way more features than free ones, which means that you can create elaborated websites easier and faster using them. Well, let us check out what exactly premium design resources got:
Free web templates and themes

Code editors

Graphic elements

Powerful plugins

Web builders
Well, I guess you see that premium tools have a lot to show off but is it really something you need? Certainly, you can totally create a great website without code editors, web templates, and fancy plugins, but it's going to be way more time-consuming, stressful, and even expensive. So if you have lots of projects, premium web design tools can really boost your productivity and, oddly enough, save you some money.
Of course, I found some quite useful premium web design resources for you. So let us take a look at, in my opinion, some of the best premium web design tools.
1.
ONE by TemplateMonster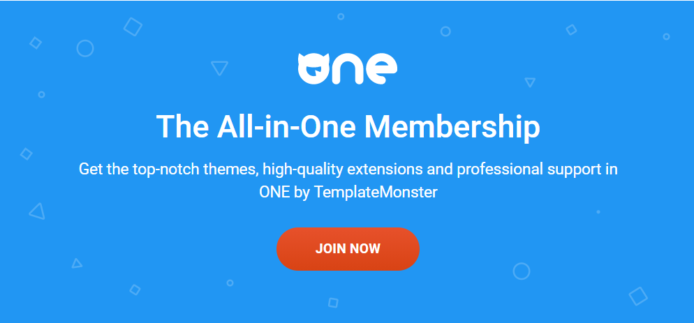 ONE is a subscription service that will open you the access to a huge amount of WordPress themes, plugins, and graphic elements. The subscription costs only $229 per year and for this money, you will get:
1 year of free hosting

24/7 support

WooCommerce themes

WordPress plugins

Presentation templates

CMS templates

And many more
So if you are a developer with a lot of projects, try ONE subscription by TemplateMonster, because it can really ease your tough job. Just pick one of the fancy WordPress themes that come within this very subscription service and create a fully functional and simply beautiful website just in a couple of hours.
2.
Canva Pro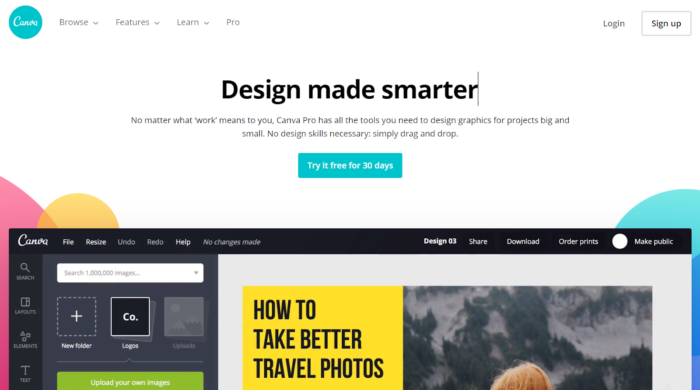 Canva Pro is a tool by means of which you can create graphic elements for your projects. This very tool comes with lots of use for every web developer stuff such as hundreds of free stock images and unique layouts. Besides, you can experiment with your graphics, adjust it to various social media posts parameters, and create moving designs. If that wasn't enough, such companies as Apple, Amazon, Netflix, LinkedIn, and Disney use Canva Pro, which proves that it is a truly great service. Get a 30-day free trial following the link below.
3.
Novi Builder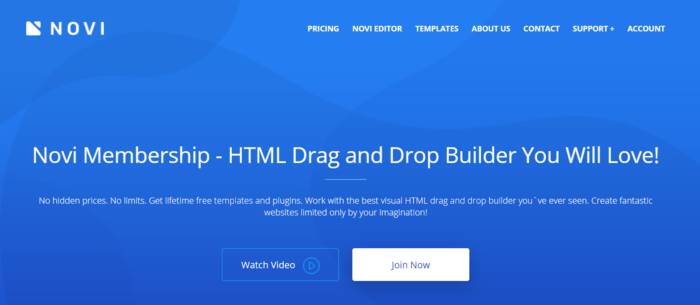 Novi Visual HTML Builder is a very tool that can significantly ease the process of building a website. basically, it is a visual editor, using which, you can complete a website with almost no coding involved. In addition to that, Novi comes with pre-made HTML templates, which is also pretty great. So here's what you get with Novi Builder:
Drag and Drop Visual Editor

Media Library

Code Editor

Context Menu

Text Editor

Fonts Manager

Page Manager

Presets Library

Responsive Preview Mode
As you can see, Novi can really make coding enjoyable, so what not give it a shot?
4.
PSD Templates by TemplateMonster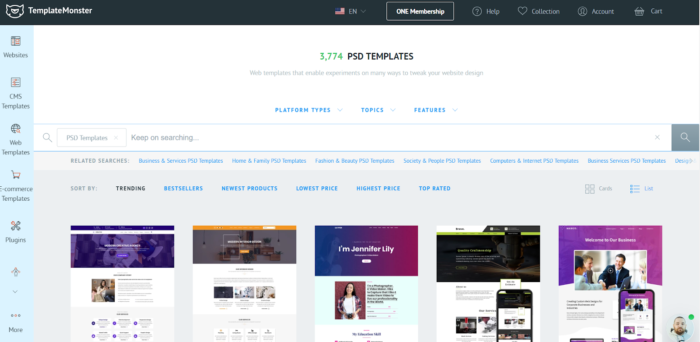 You probably know that a web template really has that power that can make the process of building any website so much faster and easier. In fact, PSD templates are rather affordable (on average a template costs about $10), they come in different designs to fit any project you might ever work on, and they are quite easy in use. And do I have to say that you will definitely find something that will meet your needs at such marketplaces as TemplateMonster, for example? So if you want to create high-quality products in literally no time, I strongly recommend you to consider getting a PSD template.
5.
Visme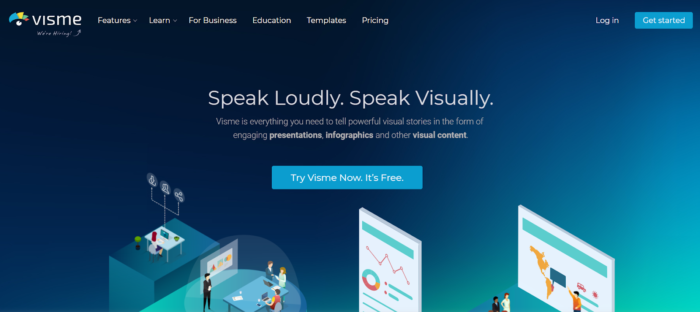 Last, but not least Visme. It is a premium web design tool that will equip you with hundreds of templates, images, as well as graphic elements, which eventually will turn the process of building a website into pure pleasure. Visme comes with a whole bunch of cool stuff including various types of web templates, photos, icons, data widgets, maps, privacy controls, interactivity, as well as many more. Besides, the tool is super easy to work with. The good news is the fact that Visme is quite affordable (just $25 per year), in addition to that, you can try it for free in order to understand whether it would work for you or not. So go ahead and check out this very tool!
Free Design Resources: Are They Really Worth It?
When you hear about some kind of free software, the first thing that comes to your mind is "Awesome! I'm going to get it!" But then the next thing comes to your mind, which is "Well if this software is so great, then why is it free?" So in order to help you solve this truly vital problem, I decided to do a little research and tell you more about both the advantages and disadvantages of the free web design tools.
Well, certainly, the only thing that distinguishes a free tool from a premium one is the number of features. Usually, free resources have just a couple of useful features, while premium ones come with a whole bunch of pre-designed pages, images, icons, plugins, and other useful web design stuff. At the same time, it doesn't necessarily mean that free tools are bad, because quite often you just don't need all this fancy stuff and you can get along with a single text editor. Thus, let us have a look at what a free tool can do for you:
Ease the process of coding

Provide you with web templates

Provide you with graphic elements

Make the process of building a website faster
As you can see, these things can be more than enough for many developers, so free web design tools are definitely worth your attention. Of course, I found some quite useful free web design tools that you will no doubt like. So here they come.
Crocoblock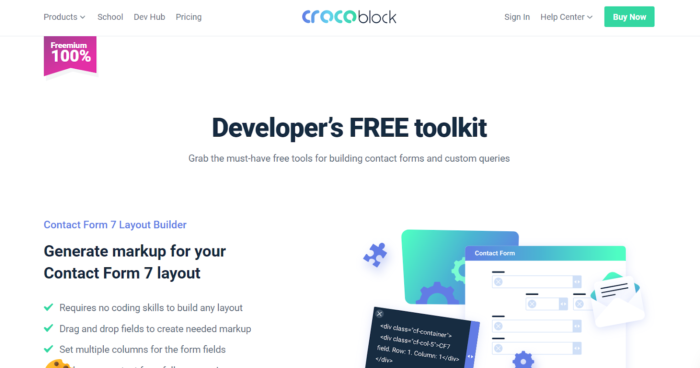 Another developer's best buddy is Crocoblock. Basically, it is a tool for building contact forms. Using this very builder, you can create fully responsive contact forms with literally no coding involved, which will save you a lot of time. Besides, this very tool will allow you to make custom posts. If that wasn't enough, Crocoblock offers free Jet plugins for Elementor Page Builder as well as free Elementor templates and I suppose you know how pleasant it is to work with Elementor. So I surely recommend you try out this truly useful and simply great tool.
2.
Freepik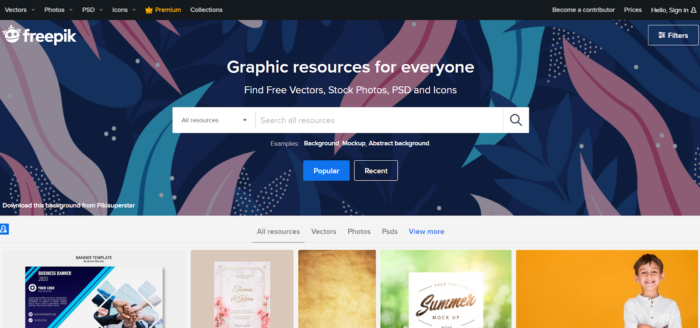 Freepik is a free resource where you can find thousands of free graphic elements such as stock images, vectors, icons, and PSD files. The resource offers various patterns, backgrounds, logos, banners, and mockups for literally all occasions. All you have to do is to sign up on their official website and that's pretty much it. Once you signed up, you get access to thousands of free images, icons, and logos. You can also get all this stuff without signing up, but registered users get regular email notifications, which is pretty convenient, for those who would like to keep in touch with the latest web design trends.
3.
TemplateMonster Free Templates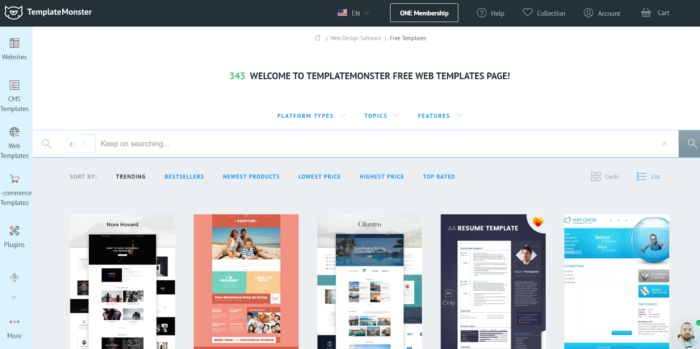 Another super useful web design tool is a web template. Every developer knows that these babies are almost ready-made websites. You can literally create a website with one of such templates in an hour. Well, TemplateMonster offers more than 300 unique free web templates for various types of websites. No matter what particular website you are currently working on, you will surely find a free option that will fit your demands. Despite the fact that the templates are free, they are still equipped with a pretty decent set of features, which definitely makes it the ultimate solution for any website. So go ahead and try some free web design templates.
4.
Paaatterns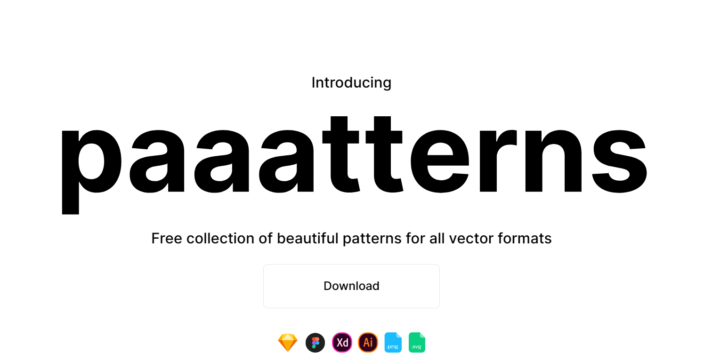 Paaatterns is a free service that offers various pattern collections for pretty much all the vector formats. The items from this very resource are highly customizable as well as super easy to work with. In fact, you can get for free such files as .ai file, .fig file, .sketch file, and .xd file. The service currently offers 22 different patterns as well as different colors styles and emotions. So if you feel like you need to find something truly unique and lovely for your future projects, go ahead and check out some patterns!
5.
Thomsoon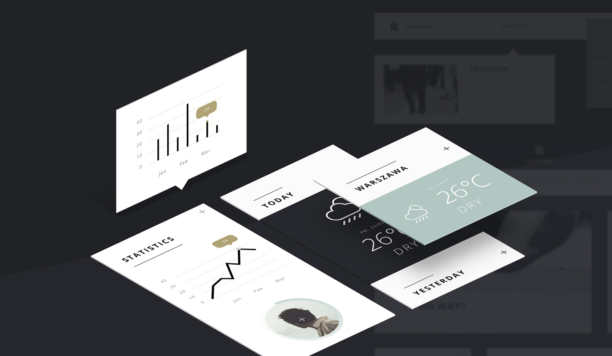 Thomsoon is the last, but surely not least free web design tool in my list. So basically, it is a free UI elements kit. Thomsoon package includes more than 50 unique UI elements such as statistics, slider, widget, as well as navigation. Note that this very tool requires Photoshop Version CS4 or later. I general, Thomsoon is a pretty cool thing that can significantly ease your life and, what is more important, it is completely free. Well, I see no reason against checking out this very web design tool. So go ahead and download it through the link below.
Final Thoughts
Web design resources both free and premium can ease your tough job and life in general. So getting one or maybe even a couple of them is always a good idea. Well, try some free tools 'cause they are free and why not? And don't forget to check out some premium ones because of they really worth it. Do you know any other cool web design tools? Let me know in the comment section below!