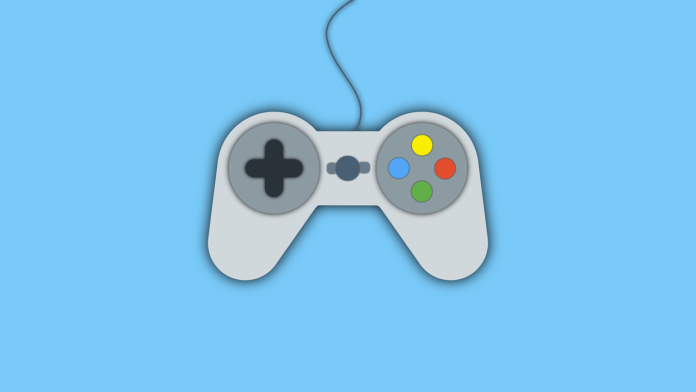 In the last few decades, gaming industries have tremendously evolved and grown. Some major changes took place such as the arrival of virtual realities, sensor-based gaming, and others. The popularity of online gaming has also skyrocketed which now accounts for over 33 billion US Dollars. 
With these, the online options are also growing for people who are into the video game industry, tech developments, memes, video game news, etc. But contrary to this, the print media of the gaming industry has suffered a lot especially games magazine which now has come near to the top of the death list. But the bright side is that hundreds of gaming blogs, game culture, gaming communities, gaming news, and others are also growing like never before. 
If you are the one who is fascinated by the games or the memes, or the gaming culture then this article is written exclusively for you. It focuses on some of the best gaming blogs which offer sparky analysis and sharp reviews on the regular intervals which you can find useful for being up to date about the industry. So here are some of the best gaming sites or blogs which you can bookmark right away.
In the meantime, if you want to know about some of the best tools for mobile game development then you can read by clicking here.
IGN or the short form of Imagine Game Network has launched 21 years ago and is now become the hot favorite gaming site throughout the world. It mainly focuses on video games and entertainment enthusiast markets. 
Many prefer this website as a one-stop destination for gaming, TV shows, comics, movies, and everything which a bored mind can think of. You can read all the latest video game reviews, video game news, gaming tips, facts and so much more all in one place. Moreover, the Guinness Book of World Records has also awarded Imagine Game Network as the most visited video game Website which is just icing on the cake.
It is another major website for game enthusiasts from all over the world. Some even believe that "What Wikipedia is to knowledge, GameSpot is to video games". It includes every nook and cranny of the gaming world. Apart from this, GameSpot also allows its users to share their opinions, reviews, and blogs on their forums which is just awesome for all game lovers. This website is also well designed and consists of different sections like PC gaming, Xbox One, PS4, #Ds, Gametech, Deals & so much more.
It is another trending gaming website among all gamers. They frequently post stories on the games which users often find humorous. Its writers are known for expressing their characters without becoming self-indulgent.
Unlike various other gaming websites which are now popular, Polygon was not started as a magazine but launched directly into the digital space. Since its creation, it has quickly risen to prominence, all thanks to its star-studded sixteen-person staff including former editors-in-chief and major contributors of other competing video-gaming blogs.
Rather than just writing about the games, its creators have chosen to focus more on the people playing the game and making it. And that's how Polygon was shaped and is continuing to shape today's gaming industry. It still believes in the culture instead of the products as they consider themselves a "website for the renaissance gamer".
This gaming website is strictly committed to publishing quality content on gaming news, analysis, reviews, editorials, guides, and opinions. It is so dedicated to its content that it doesn't just review the game and move on, but revisit the game even after years when its hype is died to see whether the writer's opinions have changed or not and whether a game can sustain its environment value or not. Moreover, this website has one unique feature which allows you to comment on each paragraph of any article. This makes it very easy for initiating a discussion on any specific point.
N4G or news for gamers is an active gaming community. You can easily consider it as a Reddit of gaming blogs where you can submit links of third-party articles to N4G. Then the N4G's user community approves the link and by chance if a horde of users comments on the submission then for sure the content is displayed on the front page. This community-based gaming website guarantees that all its content is worth your time and the best part is that anyone can join the N4G's community without any hassle with 0 charges.
Read More: 5 Best Augmented Reality Games Of 2021
Formerly known as Debug Design, it is considered as one of the best platforms for passionate videogamers, online gamers, game developers and amateur game designers. It was launched in the early 20s and is known for high-quality and exclusive gaming content varying from mainstream to indie gaming to game designs and development. It is also a big yes for the game developers who consider it as a great platform for sharing their graphics and assets which can be used in the game development.
After visiting this website, your definition of a blog and news will fade away as it is a great or you can say the comprehensive mixture of both gaming news and features. Despite so many blogs running the same news, it always somehow manages to pick up exclusive and new gaming angles.
As the name suggests, this gaming website is solely dedicated to PC gaming since last 20 years. It boasts expert reviews on the latest gaming gears, groundbreaking gaming news and strange new mods on the regular time intervals. They also organize some of the most popular yearly events on gaming such as PC Gaming Show and PC Gamer Weekender. These events are attended by people from the whole world.  Along with the game previews and daily updates on video, you can also find amazing gaming deals and some of the best hardware buying guides.
It is one of the most awesome places to find all the incredible video game based blogs and the latest video game news. It is also believed as one of the best alternatives to mainstream gaming media. Destructoid posts dozen of articles each day and unlike any other gaming review website, it includes a digestible format and clear scoring system for reviews on recently launched games, console gaming, mobile titles, etc. Along with the video content, here you can also find a special section on movies and television, community blogs and much more.
Nintendo Life is a gaming website where you can find a wide range of Nintendo products including video games, software and other items. It covers on everything including Nintendo DSi, WiiWare, Nintendo Switch, Nintendo 3DSm Wii, Wii U, and other classic titles which are re-released through its virtual console games. 
Here, you can find an in-depth article related to gaming culture of both past and present to the news articles on the upcoming products. It attracts approximately 800,000 unique users every month globally. Isn't it a huge fan following? If you are a true Nintendo fan, then bookmark this website right now and say Nintendo Life!!
Established in 1988, it is another very popular gaming website among gaming enthusiasts from every corner of Earth. It offers the biggest collection of PC gaming files on the cyberspace. You just have to choose the platform i.e. iOS, Android, PC, Sony PSP, Xbox, etc and then choose the genre like action, adventure, strategy, driving, arcade, simulation and others. Upon which a huge list of a brief overview, reviews, screenshots, news, cheats and downloadable files of the game will be presented to you. Recently, they have re-launched their website but still, you can visit their previous website for unlimited downloading.
It is a UK-based gaming website which is completely dedicated towards reporting and discussion of all the biggest releases in video games, and video game journalism. Rock, Paper, Shotgun or RPS for short is also integrated with various platforms which offer players podcast services, SoundCloud and others. Moreover, if you are one of the game developers who is finding hard to feature your work which reaches to the world, then this gaming website is created just for you.
GameFAQs is one such website which frequently hosts contests, polls, frequently asked questions, walkthroughs and discussion forums on literally just every single video game ever made till date. This platform is loaded with various guides, cheat or secret codes, box art images, game information, game saves, reviews, screenshot and so much more. Its volunteers are the backbone of this website which provides all these guides or walkthroughs. If you are thinking to contribute to this platform and at the same time get paid for your work, then you can join them without any hassle. Before joining this website, it's important for you to know that GameFAQs is well known for leaking all the spoilers related to games. SO join at your own risk.
You can easily point to VideoGamer as one of the most bustling communities of like-minded people and it is known for creating original, unique and fresh content related to gaming gears like controllers, mouse, keyboards, laptops, headsets, computers, and much more. It is also packed with numerous sections such as game trailers, expert game reviews, cheat codes, previews, video game news, and discussion forums. Apart from having an intuitive interface, they also host their own version of podcasts.
It is another multi-format blog that is known for gaming headlines and offers a post that both the gamer as well as the people from the gaming industry finds it interesting. Clean design and clear writing make it stand out from the rest.
If you are the one who is used to view 20 news articles every day, then this website is not something for you; but if you are into Suzanne Shaw, Sega and Sony then this is a perfect match for you. UK resistance no ordinary blog but is a blog that you can consider so much fun that you'll never ever drink coffee in front of your monitor while browsing it.
This website is one of those platforms which is successfully and rightfully ruling the iPhone gaming industry offering hands-on previews and news related to all the games. It also boasts a bustling forum of developers who freely talk about their latest and popular games.
Befitting to its name, this website is known for all the screenshots and press releases in favor of a more professional approach for opinions, interviews, and analysis. Often, you will find Guardian Games Blog thought-provoking and readable.
It is one of the gaming blogs from the UK which recently scooped three gongs at the Games Media Awards. Their content delivery along with the writing is excellent which covers all the essential news filled with humor that every user just loves it.
It is another heavyweight of the game blogging world which offers approximately dozens of posts every single day. It is filled with news stories and exclusive information which you may not find anywhere else. It is a very handy source for everyone who is intrigued by the word "gaming".
This website focuses more on the business & art of making games. All the gaming professionals and aspirants love this website and it is perfect for you if you are seeking information and education about game development. It often posts articles related to art, programming, design, audio, marketing, and production of video games. There is also a dedicated page called "Find Jobs" where various game studios are allowed to post job opportunities related to games. Actually, some big names like Intel or Activision post their vacancy on a regular basis.
Windows and Mac maybe the widely used platforms by gamers but Linux has also steadily built a significant user base over the last decade. It is mostly because of Linux's secured operating system. To meet all the gaming needs of Linux users, GamingOnLinux is right there which provides regular gaming updates, guides, and resources for playing games on Linux. They also host numerous discussions about playing games over Linux and other related topics over their active forum.  
Like several other popular websites, initially, Game Informer was also started as a gaming magazine which later grew too big and is now leading from the front in the news world of digital gaming. It is one of the few companies, which still runs its print publication, however, its online edition boasts the largest subscriber base in the whole gaming industry. There are a lot of gamers from all over the world who believes Game Informer as the authority of gaming updates and news.
So this would be it!
Saying that today's gaming industry has completely changed in the last decade won't be wrong. Today online options have increased significantly for gamers and with this, remarkable changes have also been observed in the other but important aspect of gaming i.e. the communication. From print media to blogs, the platform may have changed but the way of communication somehow still remains the same. 
Obviously, there are various other gaming websites out there which we might have missed but we believe that the above-listed blogs are some of the amazing game-based content creators which you can bookmark right away. Still, if you feel that, we have not included your favorite blog them feel free to share it in the comment section below.
Meanwhile, if you are interested in game development then don't worry, we have got your back. You can check out this "Game Development Masterpack" which is a complete online tutorial teaching you all the concepts related to Ruby, Unity, and even VR Programming.
Also Read: What are the Best Tools for Mobile Game Development?