Graphics are an essential part when it comes to conveying your message to others. Even across time! The cave paintings of prehistoric times gave us an idea of the lifestyle of those communities today.
The concept is older than the birth of the first alphabet. Ancient Egyptians used Hieroglyphics to communicate information with each other. Words often were depicted in the form of simple images. Visuals such as water, birds, and palaces were depicted with simple images. Certainly, they do not appear very appealing to us now, but these were the words of ancient times. During the Medieval ages, monks would illustrate books and texts with beautiful imagery. Even today, a toddler's Alphabet book can be found, filled with colored images of animals and scenes.
Images were simply better at telling us about an event. Even emoticons on social media are a form of graphic illustration (it's almost that we came full circle back to the hieroglyphics today).
Computer Graphics
Initially, graphics weren't the most integral part of the computer world. However, the trend quickly took off and visual representations on the screen became associated with computers. Before the start of the color screens on the computer, games were played on black and white screens by some people. In 1961, the first computer game called Spacewars was generated by some students at MIT Massachusetts. The primitive graphics made for astonishing leisure time for those who played it.
Today, however, many of us have access to 3D gaming and the visuals are ever changing with constant upgrades. Maybe that's why this field of graphics is attracting so many of the millennials for career opportunities with lucrative offers. But, no matter which of the innumerable creative fields within the graphics industry you choose, you will come across two mammoth softwares in your life; Adobe Photoshop and CorelDRAW.
Adobe Photoshop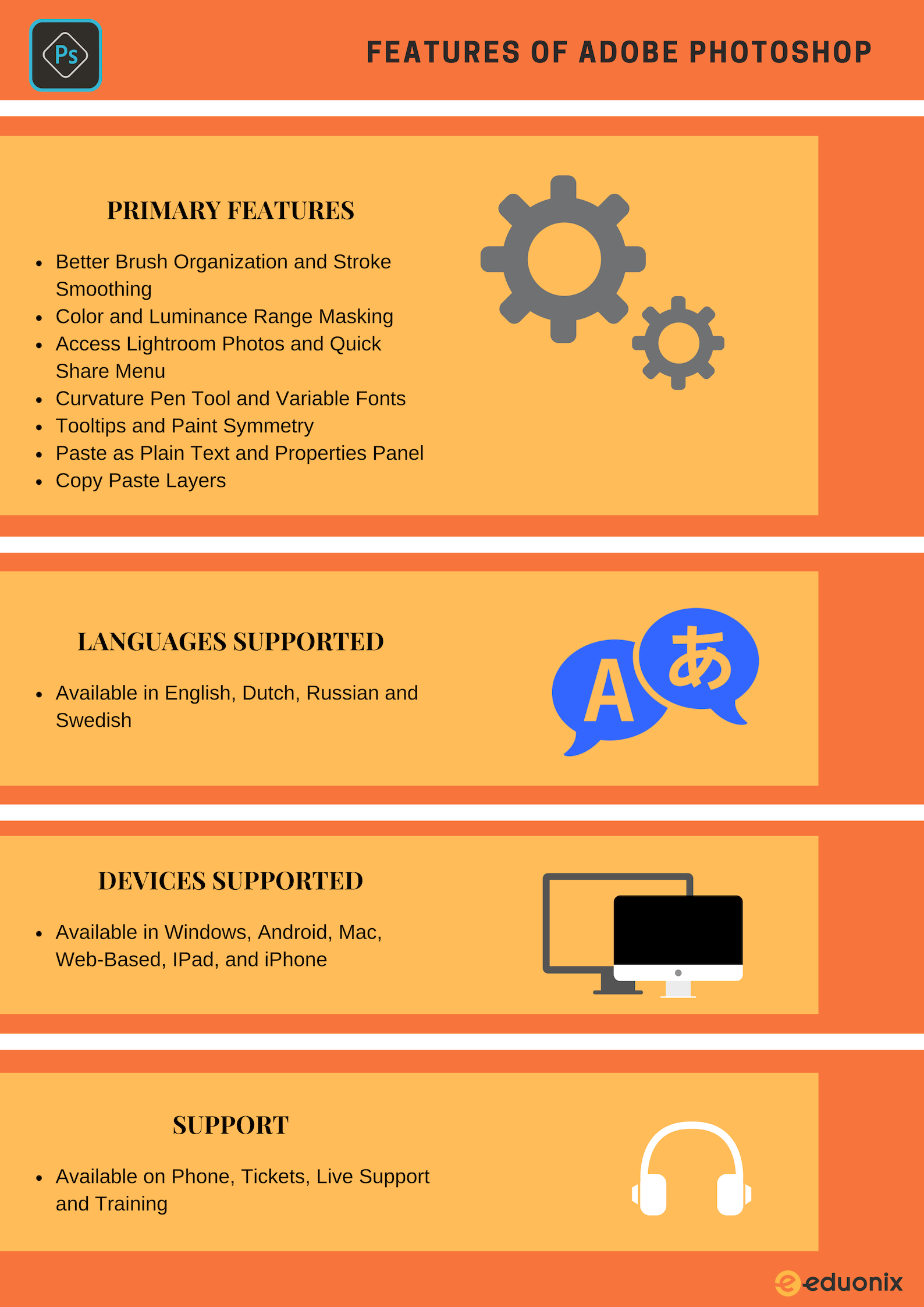 Created by Thomas and John Knoll in 1987, the software (initially called Display once Thomas started working on it) was later affiliated with the Adobe Systems Incorporated in the following year. In 1990, Adobe officially launched the product but exclusively for Macintosh.
Adobe Photoshop is a raster graphics editor that is predominantly used by people in the graphics industry. Now, it is not just used for raster images but for digital graphics as a whole. You might even hear verbs like 'photoshopped' or 'photoshopping' while referring to Adobe Photoshop. It has become almost synonymous with editing and manipulating an image. But Adobe doesn't appreciate that term being thrown around for legal reasons.
The features of the application are numerous. Together they can help you edit an image or make a new one altogether. The default file extension of any Adobe Photoshop image is PSD or Photoshop Document. For a larger document format, the format changes to PSB which can occupy an area that can go up as high as 300,000 pixels and can occupy a length of up to 4 exabytes. Whereas a PSD file occupies a space of up to 30,000 pixels and 2 gigabytes.
The latest version for Adobe Photoshop which is CC 2019, which would no longer be supported on 32bit systems.
CorelDRAW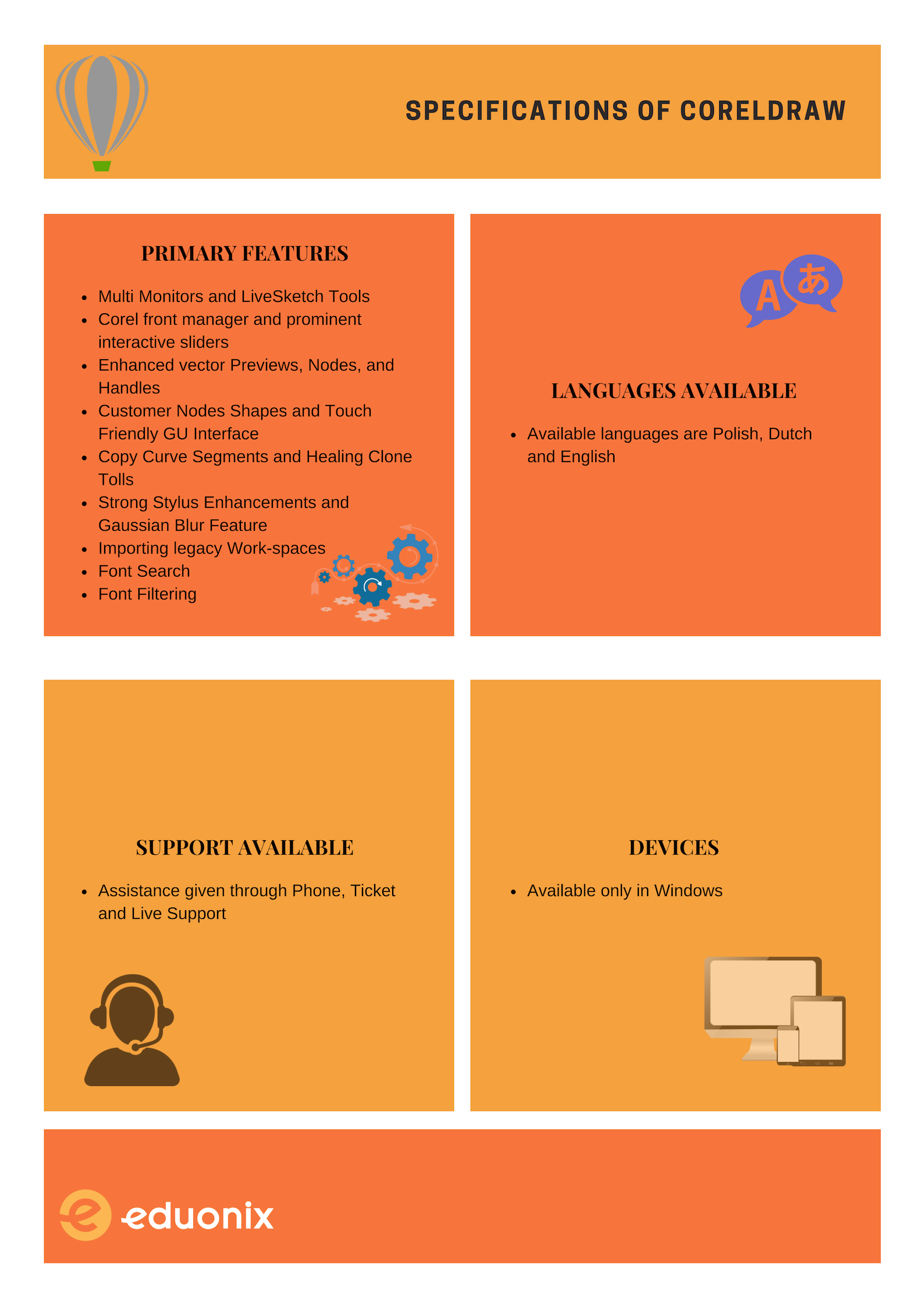 Corel Corporation released the software called CorelDRAW in 1989. It was developed by Michel Bouillon and Pat Beirne. Both were Corel engineers who ventured on to develop this vector-based illustration software. The program was initially developed for Windows 3 but currently runs on Windows XP, Vista, 7,8 and 10.
The file extension for any document under CorelDRAW was in CDR or Competency Demonstration Report for some time. However, with the advent of CorelDRAW 3, the format shifted to RIFF or Resource Interchange File Format. Other formats could also include CorelDRAW Compressed or CDX, Corel Presentation Exchange (CMX), and CorelDRAW Template (CDT). It should be noted that there are other applications that support CDR formats like Adobe Illustrator, Corel WordPerfect Office, Corel PaintShop Photo Pro, Adobe Freehand, etc. Some of these applications might only give partial support to a few CDR documents.
The application is easy enough to get started if you are trying it out for the first time. There are many tools with lots of features and you'll still have the freedom to customize your design space.
One of the primary ingredients for the graphics in CorelDRAW is its brushes. These brushes help in detailed image creation. You can create surreal, realistic or highly stylized images. Along with this, there are also layers, that comes in handy when you might need to overlap any two images or parts of images. They also help in shading and coloring.
Comparison between the two
Differences between the two
Though both have been used by the graphics industry for various affairs, both have many similarities but also differences. Adobe Photoshop is a raster image manipulator while CorelDRAW is a vector graphics editor. This essentially means that while Photoshop is usually used for image editing and zooming in too much will cause it to distort. Since CorelDRAW is used mainly for Logo Creation, pamphlets and other creating vector graphics such as bar codes, they do not distort even if you zoom in too deep. However, zooming into any bitmap document (images taken from a camera) beyond a particular limit will cause it to disturb, irrespective of which software you use.
Also, both applications have features that aren't present in the other. CorelDRAW has features such as Gaussian Blur features, Live Sketch tools, and Healing Clone Tools. Other features include Custom Nodes Shapes, Import Legacy Workspaces, and Multi-Monitors.
Some attributes of Adobe Photoshop includes 360 Panorama Workflow, Paint Symmetry, Stroke Smoothing, and Variable Fonts. It also entails Curvature Pen Tool, Properties Panel, Quick Share Creations, Custom Color Path and Width, and Depth Map Import from HEIF or High-Efficiency Image File.
Even in Costing, there are differences between both. The full version of CorelDRAW costs more than the complete version of Photoshop (usually used by a professional team or a business). The full version of CorelDRAW usually costs at $635.00 while the complete version of Adobe Photoshop can be purchased for $359.88.
Photoshop is nearly always used for web design and CorelDRAW remains an integral aspect of Graphic Design. However, this is no longer an absolute point of difference as both softwares are now even being taught even for fashion industry students.
Also, If you are a beginner, you'll quickly get acquainted with the features of PhotoShop. Whereas if you are proficient in graphics editing, CorelDRAW will be a better match for you to pursue advanced forms of graphic design.
Similarities between the two: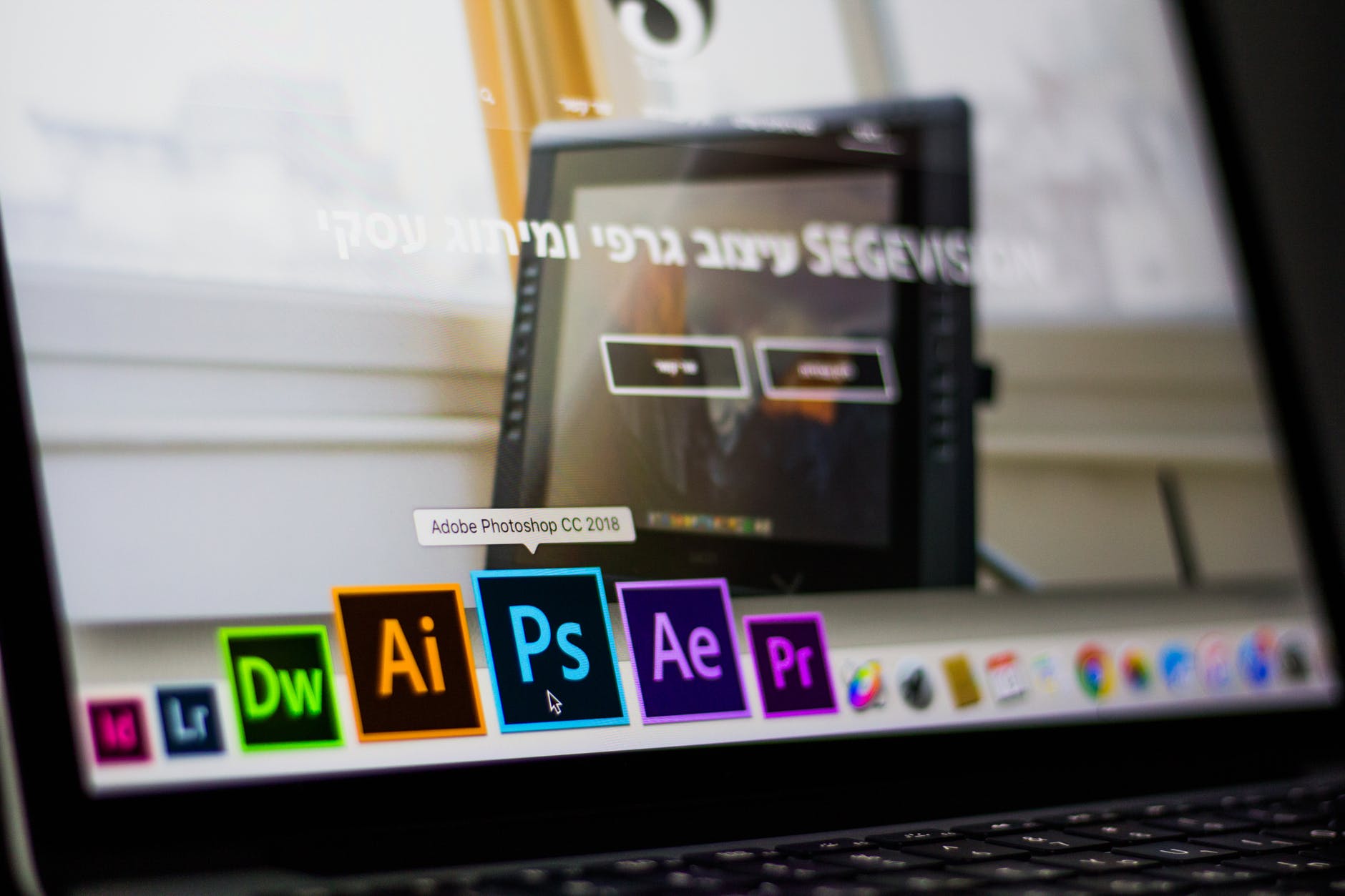 The following are the similarities between the two:
• You can make posters for an advertisement
• You can make a design within images and apply various colors to them
• You can blur them or add shadows
• You can apply text within the document and apply formats like Bold, Italics, Calibri, etc
• Both are professional software that is highly recommended by printers and designers
• You can create brand logos, visiting cards, envelope, invitations, letterhead, etc
• Both have toolboxes and color dockets.
• You can check image sizes on both as well of the shapes
• You can increase or decrease the design size
• Both have canvases to create a design or images
• Both have multiple layers in one canvas
• Both have rulers to scale your area within a canvas
• Both have guidelines
• You can change the color modes on both (RGB, CMYK)
Concluding thoughts
The graphics industry suffers from an insatiable appetite for better visuals to engage an audience. Be it for advertisements, adding filters on a selfie or even manage to sell off your rusty looking closet on OLX by making it looks decent, editing graphics are of substantial importance. So, if you feel that the graphics industry might be your cup of tea, try out this course for Adobe Photoshop, especially for beginners.
And if you feel that we might have missed out on any other key differences between the two, feel free to share that in the comments below!