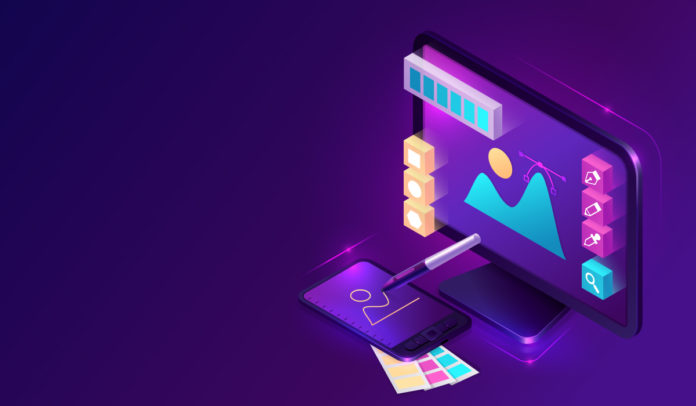 Nowadays both professional photographers and ordinary users, who take shots of interesting places or objects occasionally, need photo editing apps. 
With millions of people using social media and various photo-sharing platforms, the demand for easy-to-use quality photo editing software is growing day by day. In today's article, we're going to take a look at some of the most popular photo editing tools that can quickly help you enhance the quality of your pictures or create an eye-catching photography project from scratch. You can check the available options out right now.
1. Crello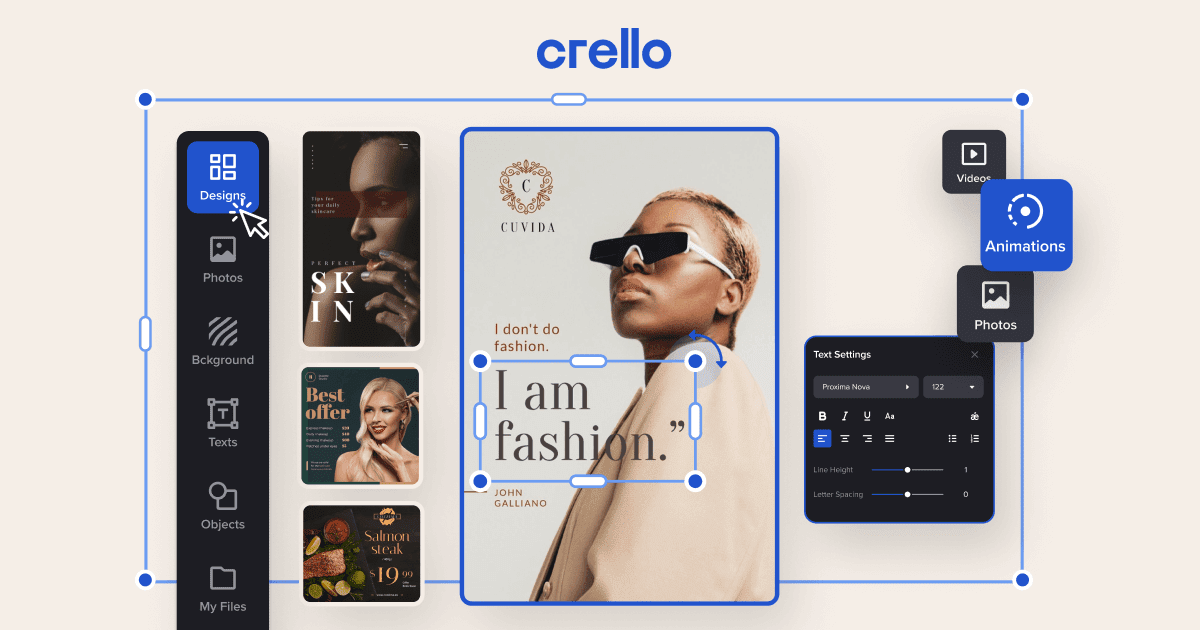 The first tool we would like to mention on our list of the best photo editing apps is Crello. Though it's a relatively new editor that doesn't boast tons of advanced features and sophisticated functionalities, it is just ideal for casual photographers who want to make quick tweaks to their pictures. 
Crello can be used to spruce up the look of your project by removing unwanted background areas from your photo, add the unique font, captions, or frames to your photo, and spruce it all up with eye-catching effects. Crello enables you to resize and crop your image to make it ideal for your favorite photo-sharing platform. 
Crello boasts a rich collection of filters, integrated media files, and ready-made templates you can use to create unique designs for Instagram stories, Facebook posts, or Pinterest graphics. If you're after a great animation maker online, opt for Crello! What's more, its wide array of editing tools can be employed by digital marketers and business owners in their advertising campaigns. With Crello, you can design an eye-catching brand logo or make a poster within the shortest possible time. 
Finally, it should be pointed out Crello doesn't require installation. Even a novice user can use Crello right in their browser and edit their pictures like a pro. 
2. PicsArt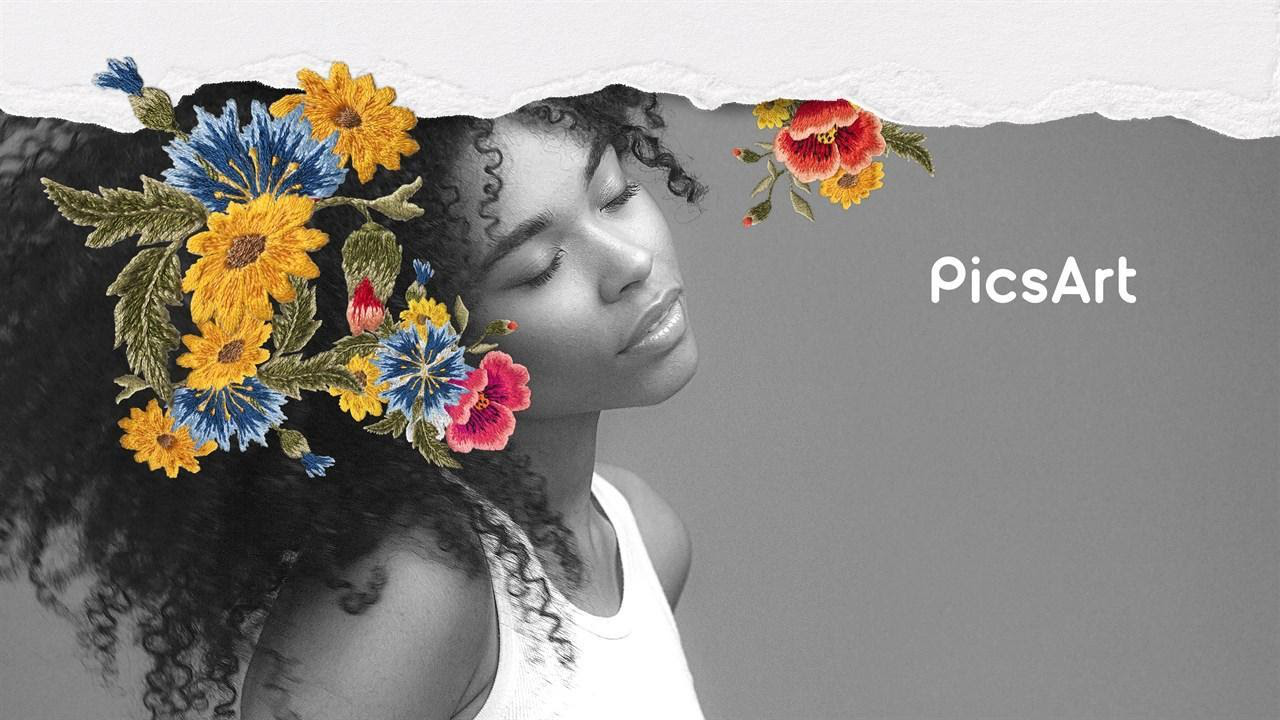 If you're no stranger to photo editing equipment, you might hear about PicsArt, a robust app famed for its versatile editing tools and advanced features that can satisfy all your photography needs. 
Editing photos right on your smartphone can save you much time and bother. No wonder, mobile photo editing apps enjoy a wide popularity today. If you also give preference to mobile apps over desktop solutions, set your sights on PicsArt.
This easy-to-use app has a mobile user-friendly interface that helps you quickly locate the required feature and make essential tweaks to your photos in the blink of an eye. Apart from outstanding image-editing tools, PicsArt has a rich media library, which allows you to select the best song for your photo or video project. 
You can easily resize and change the aspect ratio of your projects. You can also create eye-catching collages and organize your collection of random photos in a fun slideshow with the help of dedicated tools offered by PicsArt. Add stickers to your photos or turn them into engaging cartoons. And don't forget to share your masterpieces with your friends and followers on your favorite social media platforms. 
Also Read: Top 8 Mobile Photo Editing Apps for iOS and Android
3. Adobe Photoshop Camera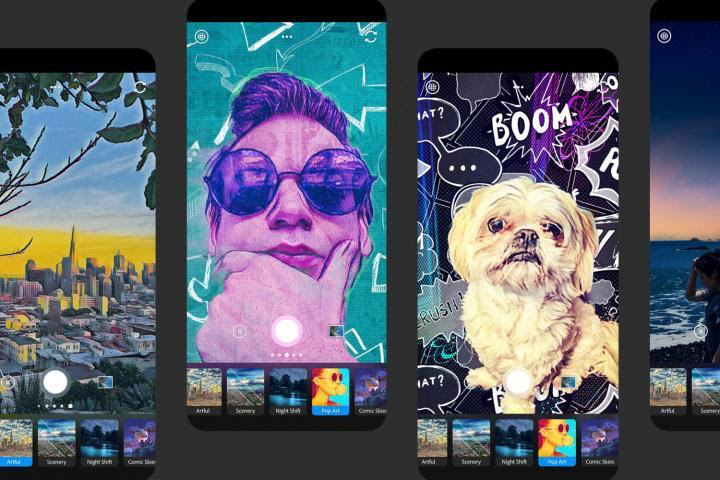 It would be criminal not to mention the celebrated Photoshop tool on today's list. This time we're looking at Adobe Photoshop Camera, a powerful photo editor wherewith you can make professional-looking projects right on your smartphone. 
Adobe Photoshop Camera employs AI algorithms that help it ensure the best editing quality and performance. The app in question is famed for its ability to apply special effects and make required tweaks to your photos in real-time. This means that you can adjust color, lighting, contrast, or clarity before or after shooting with your smartphone camera.
But what really makes Photoshop Camera from others of its ilk is the smart Adobe Sensei technology that can identify a phototype (say, fashion, still life, or architectural photography) and automatically come up with mask ideas for each individual project. Photoshop Camera employs special filters, or lenses, which can change the color of objects or landscapes you're capturing or make other corrections if need be. 
What's more, some of its filters boast sprites, small objects you can zoom, relocate, or pinch within a certain area. This enables you to quickly resize backgrounds or particular objects and apply various eye-catching effects like shooting stars, mystical sky, comic animations, and much more. 
4. GIMP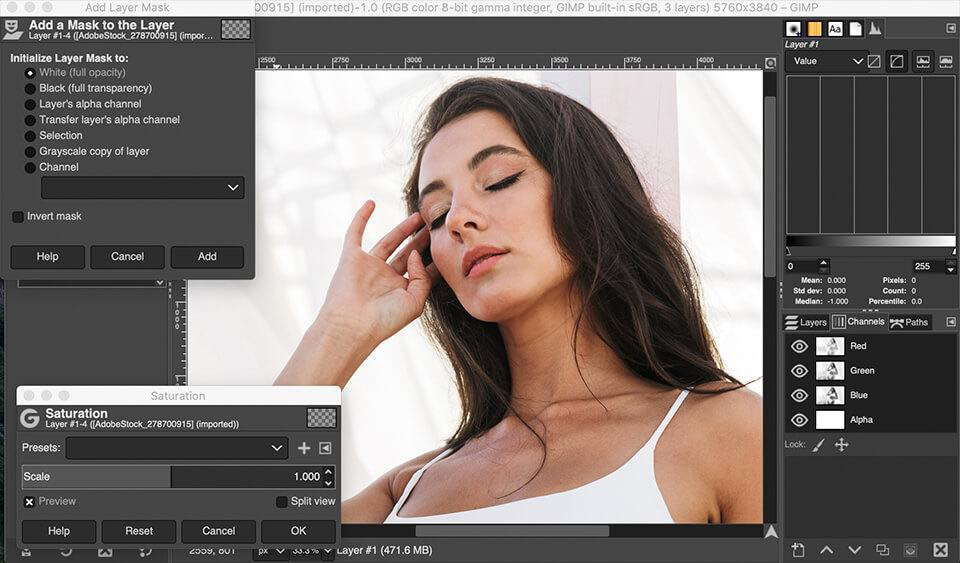 Another tool worth mentioning is GIMP. This online editor features a sleek user-friendly interface that helps you easily select a necessary feature and spruce up your photo. GIMP's advanced features are not inferior to other premium editing software. And with GIMP you'll be able to use lots of them free of charge. 
To enhance your photo, select the tool from the list of available options and get down to editing. You can use a customizable brush to retouch your image or remove unwanted objects from it. There is an impressive selection of filters, color adjustment tools, advanced path tools for Bezier curves and polygonal selections, editable text layers, and much more. 
GIMP is compatible with multiple platforms, meaning you can use it on different operating systems, including Windows, MacOS, and Linux. GIMP also features support for pre-installed and downloadable plugins that can help work with different file formats and use new filters in your future photo projects. 
5. Instagram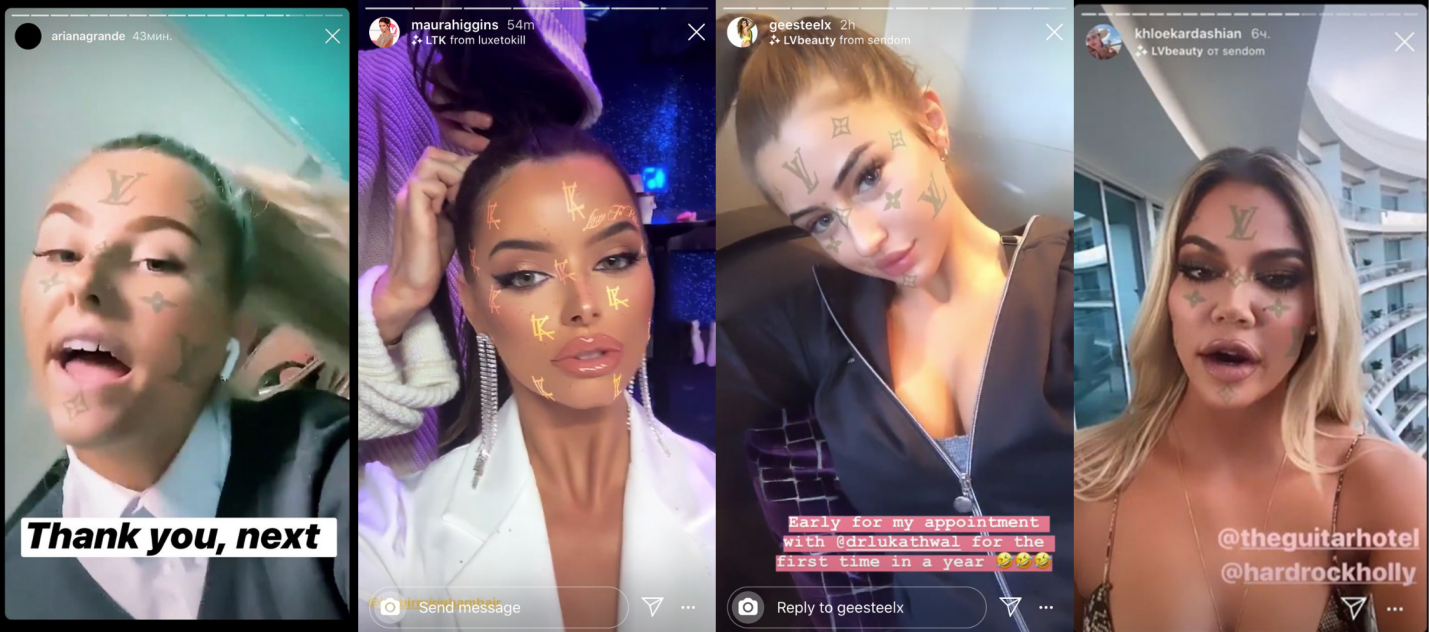 Finally, let's see how Instagram can help you edit our images. After all, it's what it was designed for. 
If you haven't used Instagram dedicated editing tools to take selfies and add effects to your images, it's high time you started doing that. Though you won't find those full-blown editing features that most editing apps offer, you can tap into Instagram's potential to make some simple edits. You can try out some filters and fun visual effects you can add to your pictures. 
But the most convenient thing is that Instagram allows you to share your photos instantly and get numerous likes from your followers. 
Wrap Up!
These are just some of the most popular photo editors that can be used by everyday consumers and professional photographers. Each of the aforementioned tools is well-deserving of their status and popularity they currently enjoy. But there are plenty more fish in the sea. So, if you want to go explore other available options, knock yourself out!
Also Read: When to Use Photoshop and When to Go for Illustrator?