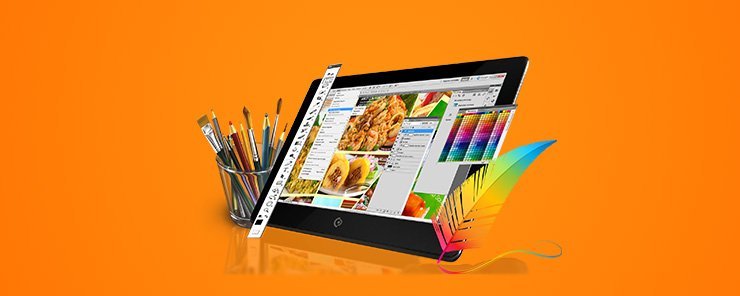 Graphics entail images, pictures, animations, art illustrations and other media files. It is important to have high-quality graphics that make one look more professional and serious. Moreover, they reduce the monotony of particular text and make content to look more interesting.
Graphic designers are creative individuals who work towards making awesome graphics using software such as photoshop, illustrator, coreldraw, photoscape and much more.
Let's look at some types of graphics;
Types of graphics
A) Animations
At this time and age, animations are widely being used. Ever gone to a website and found a loading circle on motion while the page loads; well that's also a type of animation. However, such kind of animations cannot be used on every website. If the website is business-oriented and is meant to look professional, it may not be advisable to use it.
B) Images
It is very essential to have quality images, be it on your website or your application. You may also want to download quality images for use in your personal endeavors. Thus, it is essential to get graphics that are satisfying. Some people even enjoy downloading images to decorate their houses, rooms, albums and for projects. For all this reasons, one needs to use high quality photos.
C) Art
There are certain pictorial arts that can be classified as graphics. They bring a feeling of identity and the reality. They may be in the form of images, illustrations, or motion pictures.
D) Gif
Gif can be termed as short videos that normally display a message. Moreover, most slideshows are normally in the form of gifs. You can even create your own gif if you have the necessary pictures or use a software to do that for you.
E) Logos
Logos can also be classified as graphics, because they are normally creatively created. Logos help to give companies identity and promote their brand.
F) Certificates, brochures and fliers
These three can be classified as graphics because you can easily get templates and make them. You can also decide to use software to design the same.
G) Templates
Templates are also part of graphics, these include; HTML + CSS templates, bootstrap templates, Joomla templates, WordPress templates, certificate templates, invoice templates and much more
Top Sources of Free Graphics in 2017


1) PicJumbo
This is a website created by a young photographer. He shares his awesome photos on the site, which can be downloaded for free. The photos are of high quality and will definitely leave you amazed. It is among the best free sources of graphics that you can find in the internet.
It is recommended for all kinds of developers and designers. If you need images for your blog, website, marketing and applications; definitely visit the site.
2) Negative Space Website
This source offers beautiful and high resolution photos for free. Moreover, you can then use the photos for both personal and commercial purposes. They are categorized into different units; Car, Retro, sky, Wireframe, night, sea, neon, mobile beach, laptop, Man, Sunset and much more.
3) Unsplash
Unsplash has a collection of inspiring and nature photos that will blow your mind off. If you visit the website, be assured that you will get free high-quality images. The images are arranged in form of themes.
It contains over 300,000 free photos provided by a talented community of photographers. There are a variety of categories that are finely sorted. Moreover, there is a section where you can get wallpapers from; you can easily get all forms that you may need.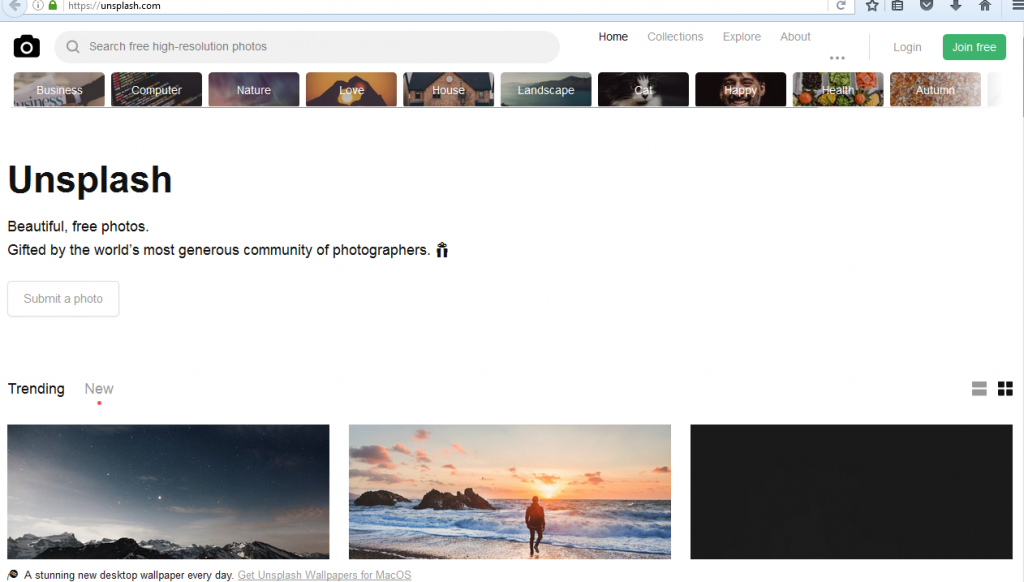 Some types of photos on the site are; city scenes, objects, people, animals, and landscapes. Moreover, there is no limitation; the images can be used for either personal or commercial use.
The photos are normally updated after every ten days.
4) Vector Me
Vector Me website has a variety of vector graphics in different categories. There are more than 280, 000 vector images on the site. You can't miss getting one that interests you or for your particular project. Moreover, there is also a logo and icon section.
Vector.me has existed for long and many people have been amazed by the creative vectors on the website. If you are looking for high-quality vectors, this is a platform that you should definitely visit.
5) Free Pik
It produces hundreds of free vectors daily without failure. You can easily get free vector art, icons, art illustrations, PSD, pictures and photos. They are all creatively made and are of high-quality. They can be downloaded in the form of AI, SVG or EPS format.
However you are required to provide attribution for each resource you acquire from there.
6) Favicon Generator
Just as its name suggests, you can get any type of favicon generated for you. You can then use it for your site. The favicons are normally generated for free, after uploading the file that you choose.
You can generate as many favicons as you need. For this, it is not compulsory attribute the site for its work.
7) Smashing magazine
This is one of the best platforms to get web-based resources. In addition, it also provides updates on latest technology and trends. You can easily get exclusive icons from the website. They come in the form of SVG, PNG and PSD.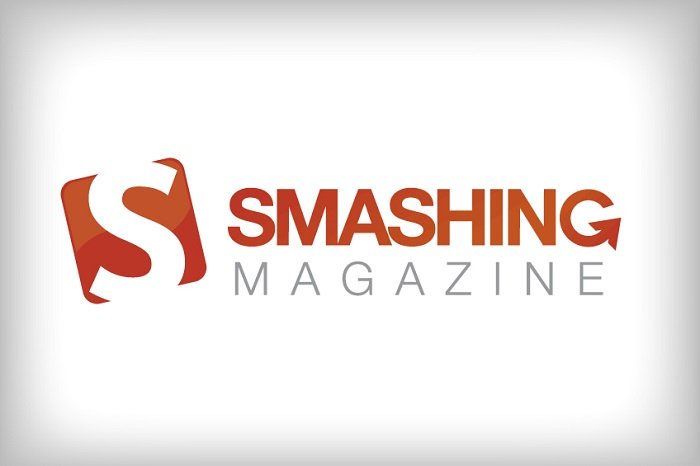 It is a great platform for all types of designers and developers. There are many tricks and steps on the site that can help you design your own graphics at ease.
8) Life of Pix
Life of Pix provides photos that focus on nature, scenic images, wildlife city scenes and everyday objects. The photos are normally updated weekly and one can choose to attribute back or not.
9) Gratisography
This specific platform focuses on providing funny and quirky type of images and landscapes. Their images can be used for both personal and commercial purposes. It ranks high because of the unique aspect of all its photos. Most of the photos are extraordinary and can easily blow your mind away.
10) Pixeden Web site and Subtle Patterns
Pixeden offers both free and paid graphics. It has website templates, Social Media icons, Mobile icons, ecommerce icons, contact icons and vector images.
Subtle pattern is a tool that you can easily use to create a background within a few minutes. Moreover, there are a variety of pattern options that you can choose from.
Conclusion: –
There are many sources of graphics on the internet. It depends on what you are looking for. Some platforms need a premium account to access their resources, but some don't. Moreover, the quality of resources in certain websites is what makes them rank higher.
You'd rather visit a site with few images, but high-quality ones than bad ones. You should never settle for less. It is also important to credit the source once in a while to show appreciation.