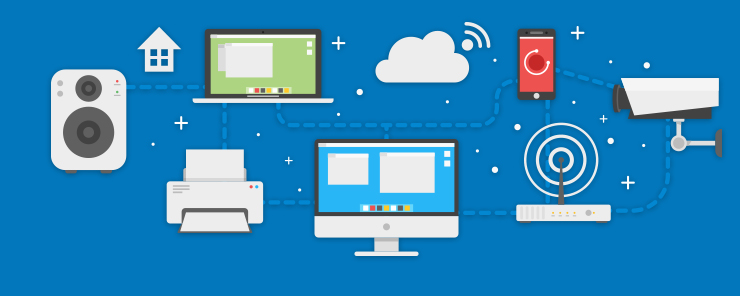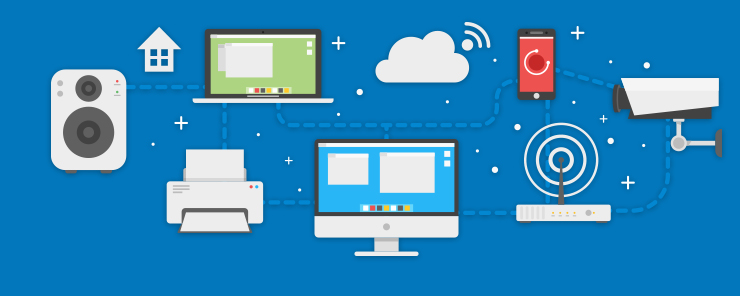 Since the beginning of time, we have always been on the quest for items that can help us make our lives easier and simpler. This quest has been slowly and steadily fueling the development of the many different products we use today.
More smarter and better IoT products are now taking over homes and our lives, simplifying and better our lives in many ways. These days we have smarter fridges that allow creating shopping lists, or even look up recipes, and so much. There are also smart ACs that connect to your phones, which allow you to turn them on and off without even requiring you to be present. These are just a few of the many different IoT products that are already available on the market.
However, more AI integrated devices are now entering the market. At this year's CES (Consumer Electronics Show), companies from around the world joined under one roof to show off their brand new offerings. Here is a list of 11 advanced IoT products that were introduced and/or launched this year:
1. Linksys Velop Mesh Routers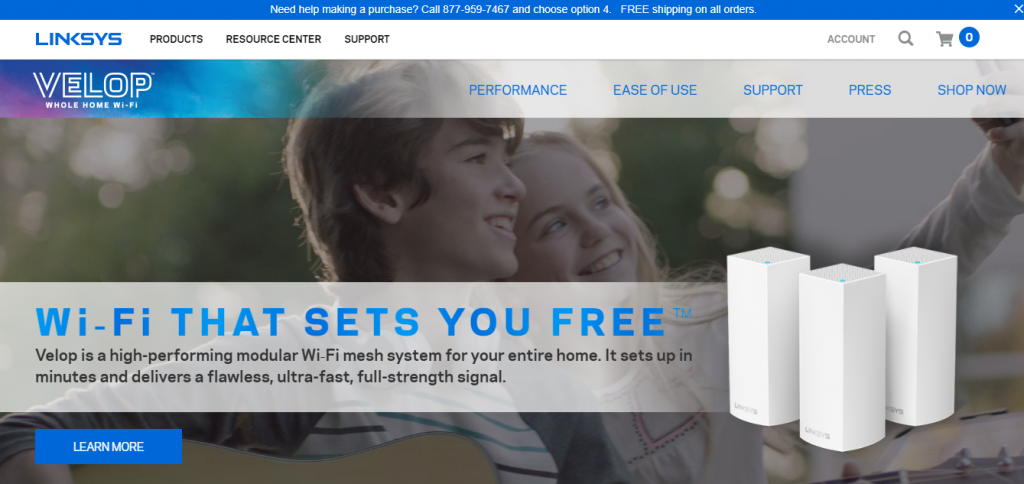 If you've ever had to move around your own house to find a good WiFi spot, then you know that routers often come with limited ranges that don't always extend to the confines of your home. Well, Linksys has a brand new solution that is not at all intrusive. It's Velop Mesh Routers are packed with some serious power when it comes to networking. Packaged as an unobtrusive geometric white tower, the hub blends in perfectly with any décor and provides a coverage for 6,000 square feet of space.
If you are into numbers and such, the routers include a total of 6 internal antennas, Wi-Fi AC2200 with mu-mimo 2.4 GHz radio, a 716 MHz Quad Core processor, as well as a 4 GB of flash memory, and 512 MB of RAM. It also comes with an app that helps you through a step by step connection, doing the majority of the work for you!
2. LG's PJ9 Levitating Speakers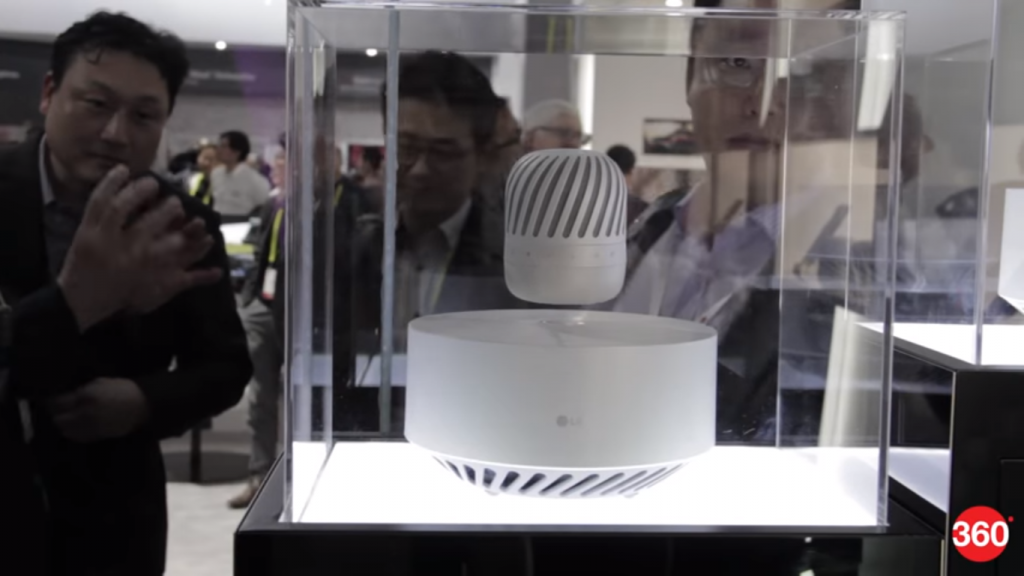 These days speakers are being built into other devices (such as tables) to make it as less intrusive as possible. However, LG wants it brand new speakers to stand out and with specs like these, even you would love to flaunt your speakers. LG's PJ9 a bluetooth speaker that levitates on its base, providing a magic effect to the entire room. It is a small 360-degree speaker with a "Levitation Station" that makes the speaker hover over it.
The speaker also houses a subwoofer to provide more deep base. A nifty feature is that when the battery drains from the speaker (which is touted at 10 hours), the speaker descends slowly on to the charging base, which charges it through kinetic power transfer.
3. Kuri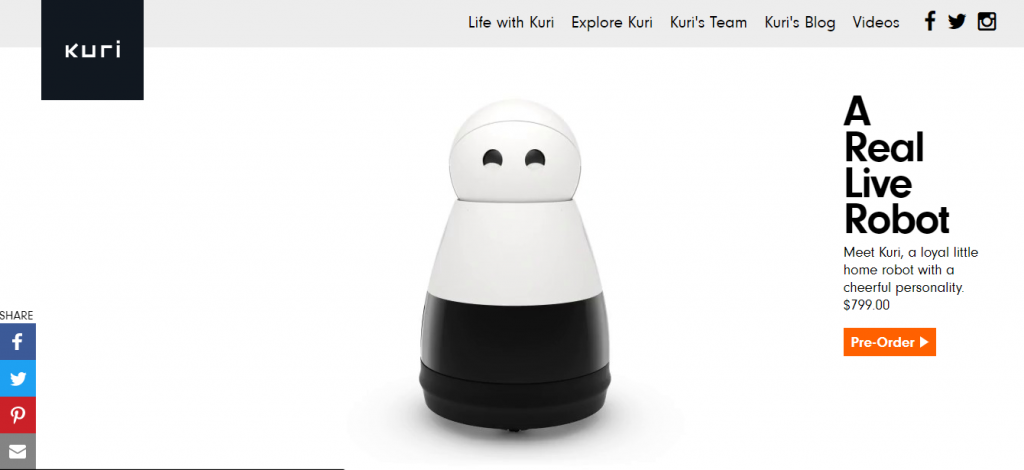 It's not long before we all have a robot assistant at home that can become an integral part of our family. Well, if you don't like coming home to an empty house or just want a friend to play with the kids, Kuri by Mayfield Robotics is your best bet. A cute autonomous robot with exceptional features, Kuri has been designed as a perfect companion for any home. She chirps when excited or happy, nods or shakes her head to respond to command and even shows emotions through her eyes.
She comes with multiple capabilities such as detecting sound, playing music, detecting movement, facial recognition, etc. all of which can be commanded using your voice or your phone when you are not at home.
4. Samsung FlexWash /FlexDry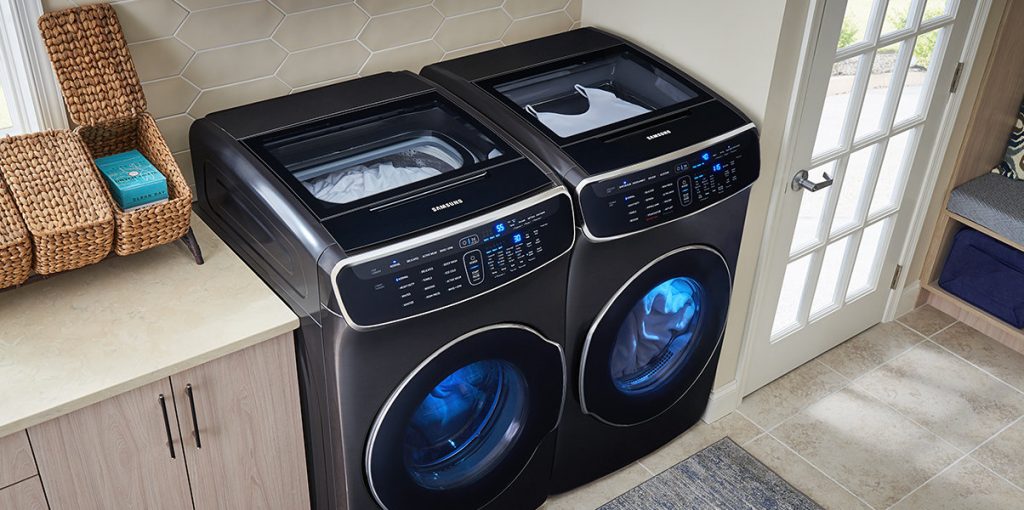 This is the latest in the washer and dryer world. For the longest our washers and dryers have maintained a similar shape, either top loading or front loading. However, what if I could tell you that now you can get the best of both worlds? Samsung's latest FlexWash and FlexDry does just that. Designed for families that have separate washing needs, this offers a smaller 1.0 cu. ft top loading compartment that can wash a small load, while the front loading offers a 5.0 cu. ft. capacity. In the FlexDry, the top loading compartment is smaller and is for flat drying delicates, sweaters and other accessories.
In addition to dual compartments, the machines come with added features such as faster cycles, steam cycle to remove stains, a quieter machine, and constant connection to your smartphone to keep on top of your laundry.
5. Moen U Smart Shower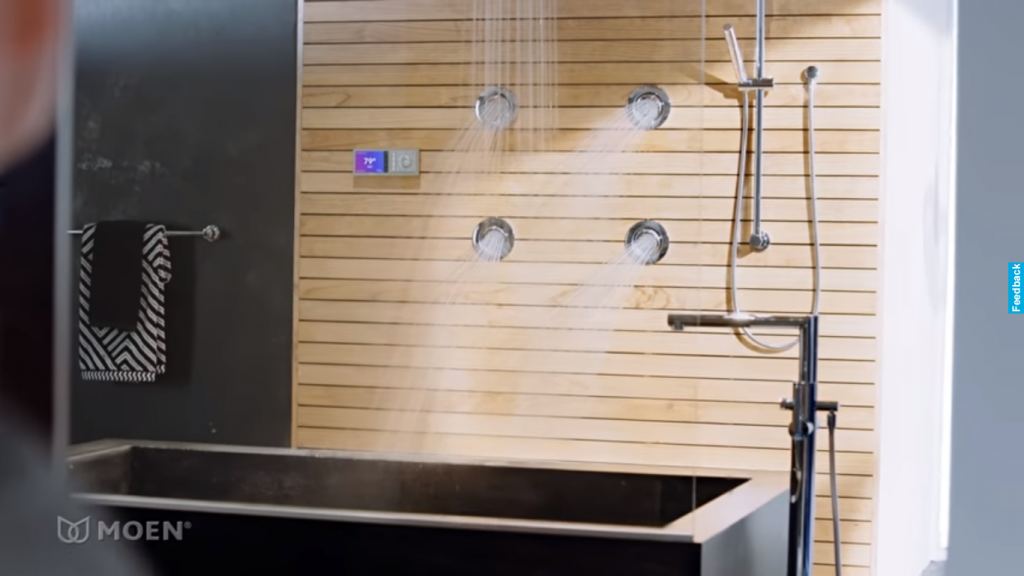 Stepping into the shower often involves having to hop around extremely cold or extremely hot water, before you can find and adjust the right temperature. What if you could adjust the right temperature from your bed through a push of a button on your phone? Well, Moen U smart shower was designed for specially for that.
However, this little shower does not come cheap. It costs around $1k for just the smart unit, and it doesn't include the taps. It allows functions such as timing your shower, starting and pausing your shower from your phone, controlling the temperature of your water, and even gives you custom notifications.
6. Ellipse Smart Bike Lock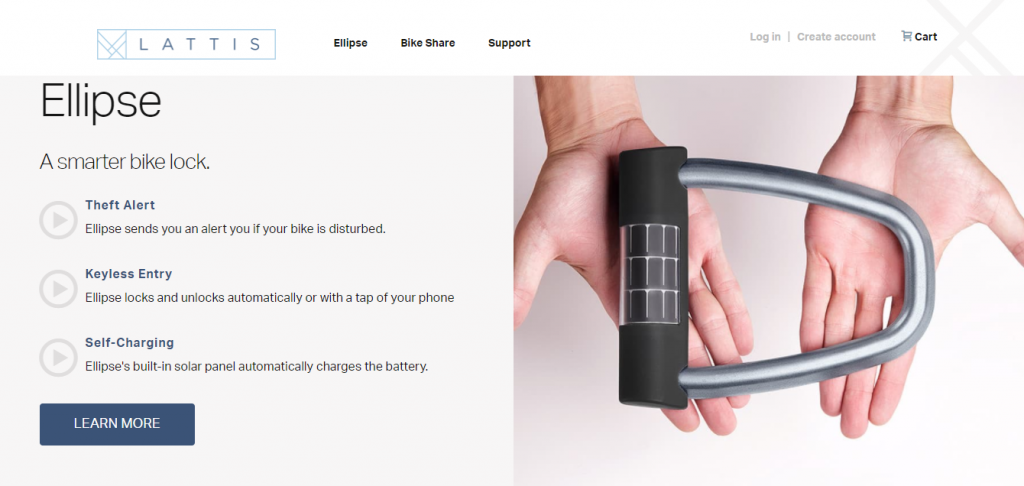 Ellipse by Lattis is a seriously smart bike lock for anyone who worries about leaving their bikes locked outside for an hour or even a night. Ellipse Smart Bike Lock can give you all the information you need about your bike without you even having to leave your couch.
Simply connect it to your phone and you have a lock that offers keyless entry (simply tap your phone on the lock to unlock it), theft alert (an SMS will be sent to you if your bike is disturbed) and self charging (a small built-in solar panel automatically charges the battery)!
7. Kingston 2TB USB stick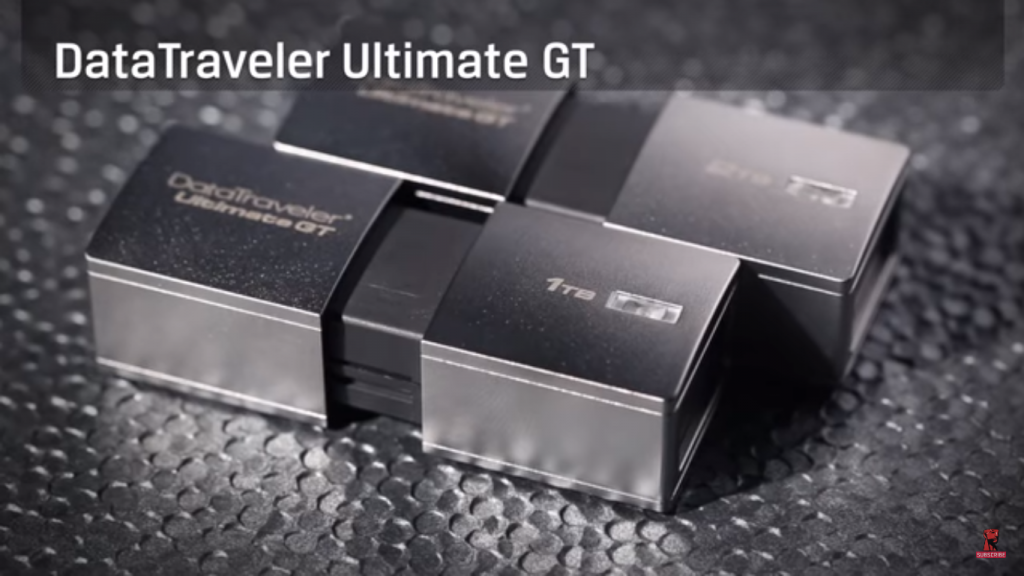 If you've ever wanted large amounts of data handy in a small and compact package, then Kingston has got just the right product for you. Kingston's DataTraveler Ultimate GT is a handy pen drive that can store up to 2TB data! The series also comes with a 1TB version and offers some off the charts reading and writing speed of 300 MB/s and 200 MB/s, respectively.
8. Smarter FridgeCam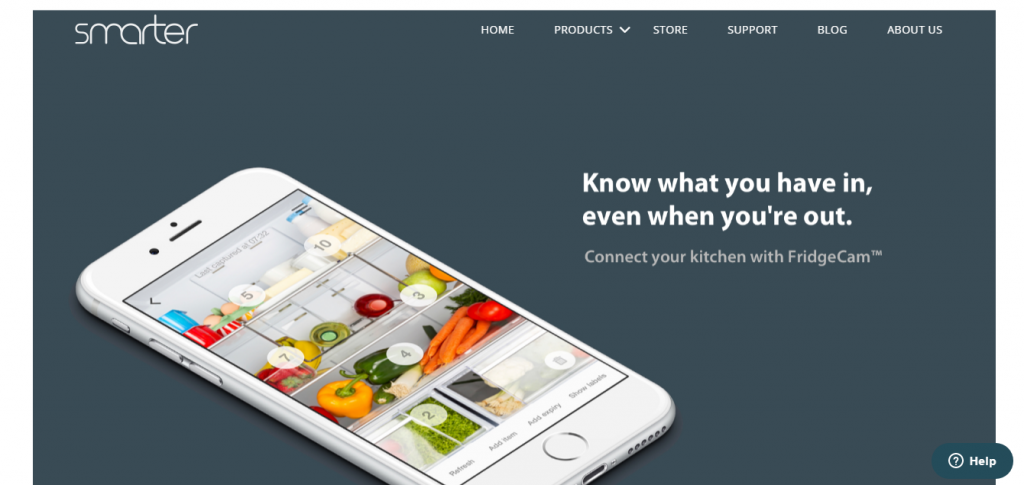 Have you ever been to the supermarket really quickly and while shopping wondered what products do you already have at home and how much? Well, you might just end up grabbing an extra carton of milk just in case, but turns out you already had 2 at home. This is exactly what the makers of FridgeCam were thinking when they designed this product.
Now, if you are ever left wondering how much of what you have in your fridge at home. You can simply pop open the app on your phone and spy at the contents of you fridge. But, that's not all this cam + app is good for. Additionally, the cam can also help track expiry dates, auto-replenish and even suggest recipes based on the food that's available in your fridge.
9. Symantec Norton Core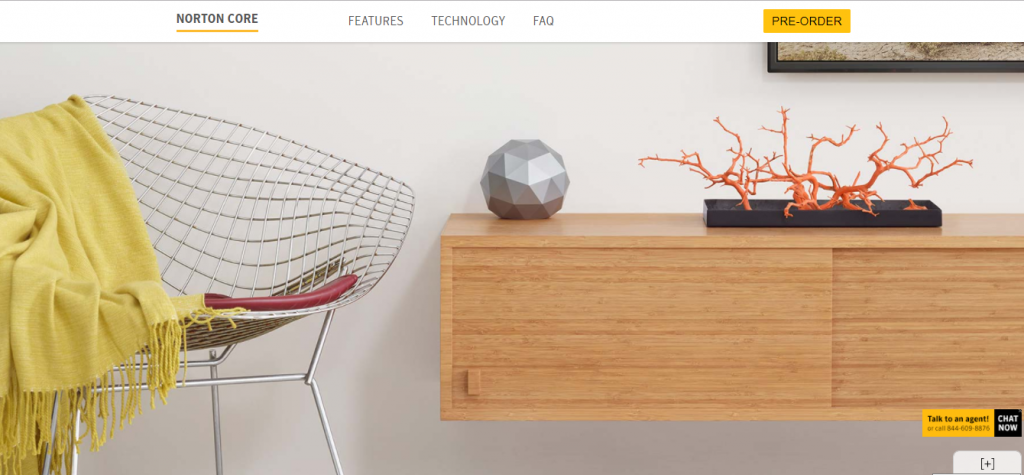 In today's digital world, security has become a prominent issue and Symantec security company also has digital security on their mind, which is why their latest router, dubbed the Norton Core is secure freak. Shaped in a dome format, the core combines a powerful router with real-time security. This means that a complete security team is constantly working to ensure that your home and network is safe from hackers.
The router packs some heavy hardware such as a dual-core 1.7GHz processor, 1GB of system memory and 4GB of flash memory. It also supports the latest 4×4 AC2600 Wi-Fi standard, with a top speed on the 5GHz band of 1.73 megabits per second and up to 800Mbps on the 2.4GHz band.
10. Simplehuman Trash Cans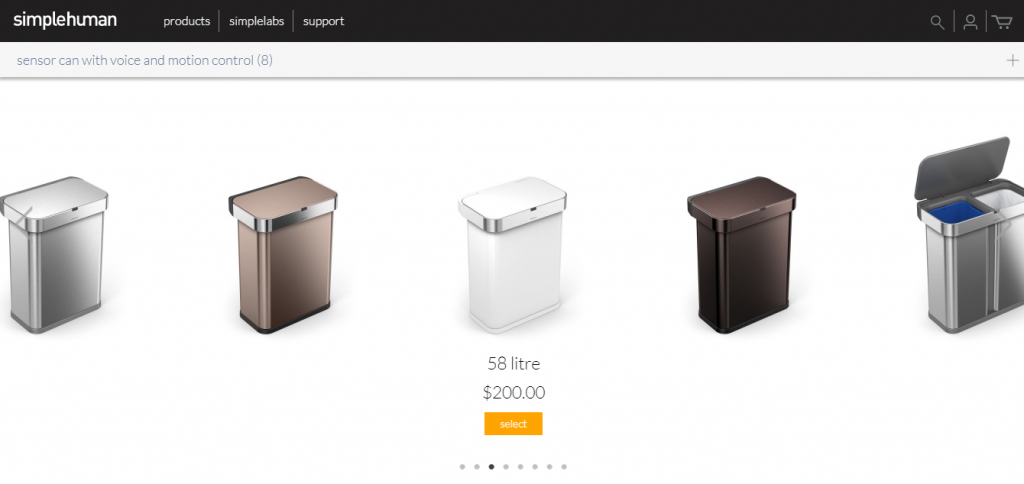 Struggling with a garbage can when your hands are full of dirty and disgusting garbage is a common conundrum that people working in the kitchen are faced with. When you simply need an extra hand to pop open the trash can, you can simply ask Simplehuman's Trash Can to "open sesame".
Simplehuman has designed trash cans with voice recognition that responds to a person's voice when the can is asked to open, remain open or close. Additionally, the trash can also comes with gesture controls, so simply waving your hand in front of it will also open the can and close it after 5 seconds. A handy tool, when your hands are full!
11. Arlo Baby Monitor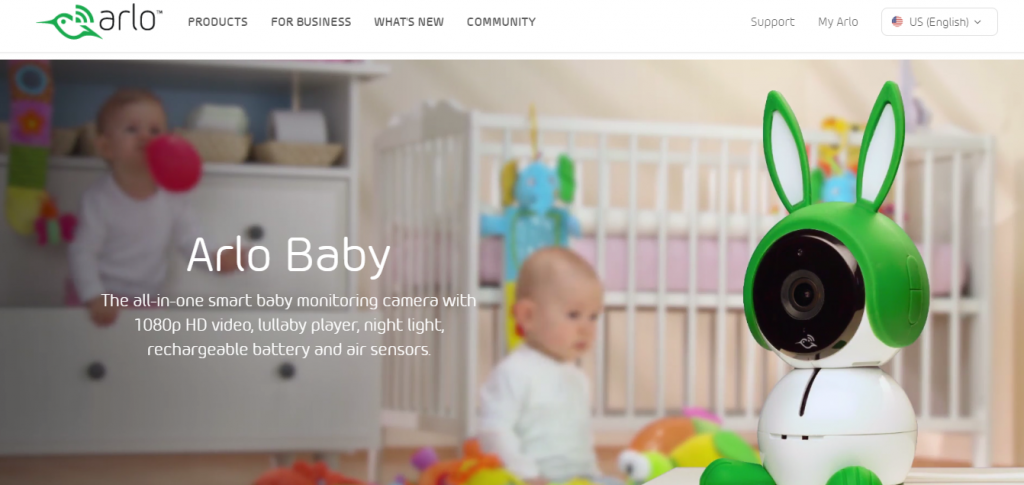 Netgear has introduced a brand new baby monitor that looks cute and blends right in with toys – it comes in three significant looks, bunny ears, cat ears and a Dalmatian outfit. When connected to your phone, it will send you notifications of your baby, including any time the newborn makes a noise or moves.
It also makes a live recording, so that you can rewatch any moments that you may have missed. It also comes with built in speakers that allow you to talk to your baby and a nightlight that glows in multiple colors. To be able to work in the night, Arlo has also included infrared lights and the ability to record in IR.
These are just a few of the many new upcoming products that are either already available in 2017 or will be available sometime this year. The world is progressing and with it so are our devices!
We created a Part 2 for more IoT Products that were introduced in 2017, you can find that article here.
Awesome Internet of Things (IoT) Products in 2017 – Part 2