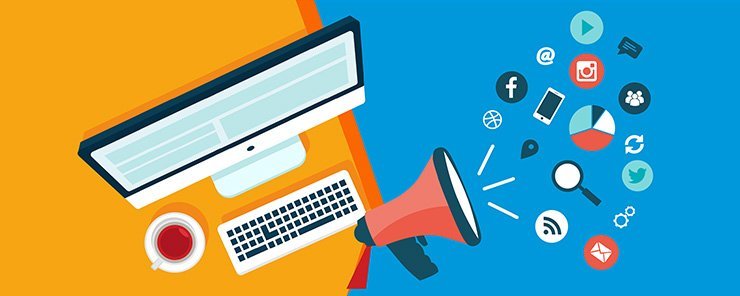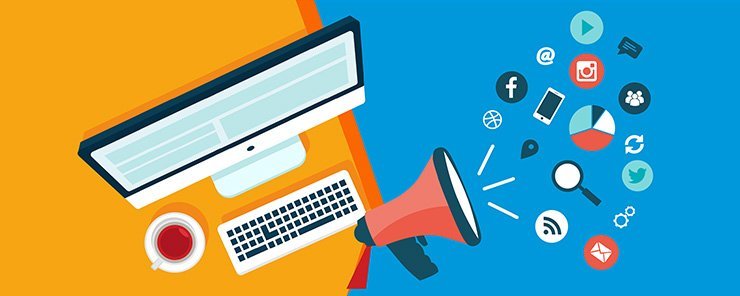 "Ignoring online marketing is like opening a business but not telling anyone"
No company, small or big, can ignore the possibilities of online marketing in the modern world. The Internet moves at a frenetic pace. New trends arrive in the scene every now and then. Some stay, while other trends quickly fade away.
So, what does 2017 hold?
Let us go through 10 online marketing trends that we believe will be persistent in 2017. Here we go:
Chatbots
Chatbots have been here for more than a decade; however, their potential was not recognized until recently. Chatbots are specially designed AI programs that are meant to provide assistance to human clients or users as customer support. If you want to order a product or you want to clear any doubt regarding a product, chatbots of that particular company can help you. These bots are useful as they are available 24/7 to help you with any questions or concerns that you may have.
Microsoft has already tested their new chatbot "Zo" last year. KUDI is a chatbot that helps people to pay their bills. eBay Shopbot will help you to buy things and Starbuck Barista will amaze you with their voice messaging features. Facebook has put a lot of money into the bot industry. They are providing the necessary tools to businesses for creating their own bots. So, without any doubt, we can say that chatbots are going to revolutionize online marketing this year, especially with many companies looking to integrate their bots with AI to make their chatbots smarter.
Social Media
Marketing through social media is not a new option. Social Media was thoroughly exploited last few years for business purposes. This trend will definitely continue in 2017 as well. Facebook, Whatsapp, Instagram etc. can be skillfully used to gain recognition for your brand and will help you to establish your kingdom. Apart from existing social media websites, many more are coming up, thus giving marketers lot more platforms to promote their businesses. This is really helpful for start-ups who wish to climb the ladder of success because it serves as a powerful tool to connect with people directly.
Marketing Automation
Marketing automation is still in its initial stages, with just very few small industries and start-ups embracing it. They can be used for marketing campaigns where they detect and display relevant content depending on the user behavior and what they click on. The best part is you don't have to repeat the process. Since the beginning of 2017, various big companies have been coming forward to adopt marketing automation as a part of their marketing strategy. Therefore, 2017 seems to be a year when the marketing automation software is expected to undergo significant enhancements and automation will be quite common.
Video Live Streaming
Almost all innovative online marketing developments happen in Facebook. It isn't any different when it comes to video live streaming. Even though Facebook isn't the first site to start video streaming, all the recent developments in video live streaming started from there. At present, there is an increase in demand for in-the-moment content. It allows businesses to connect to their audience in real-time and market by streaming live broadcasts. Apart from Facebook, video sharing sites like YouTube and Vimeo and many other apps come with video live streaming features. It is certain that this extraordinary feature is going to reap more profits for businesses this year.
Wearable Technology
The wearable market hit $3 billion in 2016 and by the end of this year, it is expected to reach over $4 billion. IoT (Internet of Things) claims wearable products are expected to conquer our market within months. The revolution has already started with Apple iWatch, Google Glasses and other similar products. This enables people to connect with the digital world every time. This is an amazing opportunity to increase productivity and provides better customer satisfaction. In 2017 we might see innovative trends, which might peak in the coming years.
More Efficient Apps
It is predicted that apps will replace websites in near future. Business organizations will flourish with the advent of easy-to- use apps, which is a relief from site loading errors and other problems.
Virtual and Augmented Reality
The summer of 2016 saw people glued to their mobile devices and running after Pokémon Go. According to reports, the game was downloaded at least 15 billion times and still has about 21 million daily active users. This gives the marketers the confidence to add augmented reality to their list of marketing tools. Daydream, the VR platform by Google is another example that has been well received by the audience. The positive response from audience makes us think that more of these are to come in 2017, giving the digital marketers new platforms to showcase what they offer.
Data Visualization
Marketers have to deal with a lot of data to analyze their customers. They have to constantly keep track of what works best with the audience and what doesn't. However, the large amounts of data can leave even the data analysts confused at the end of the day. Lots of data visualization tools are available in the market that helps interpret the data easily. The year 2017 will see almost all businesses utilizing the data visualization tools and those who won't are going to have losses. After all, the data analysis needs are going to be greater in the years to come.
Native Advertising
Native advertising isn't anything new. It is usually used by businesses for visibility. Conventional ways of advertising is usually ignored by the audience. In such cases, native advertising is an easy and effective way to grab people's attention. By 2017, more businesses are going to use native advertising to promote their businesses. The future will see revamped versions of native advertising by various businesses. Also, the businesses that were once hesitant to adopt this method of advertising will be using it in the future.
Social Media "Buy" Buttons
Statistics state that 93% of the global population use social networking sites. The social media "Buy" buttons came to existence in various social media platforms like Facebook, Pinterest, Twitter, and YouTube in 2015. More social media platforms are on its way to launch the buy buttons. The buttons allow customers to buy products directly from the social media pages without having to go to any other linked websites. Out of the 506 marketers who used the social media buy buttons, 36% reported an increase in sales. The beginning year, 2015 saw only 22% of the marketers using the buy buttons, may be because they weren't aware of the significance. However, by 2016, 60% of the marketers started using the buy buttons. The use of buy buttons is expected to increase by 2017. If more marketers become confident enough to use the buy buttons, the customers are going to have an easy and effective online shopping experience marking 2017 as the year of Social Commerce. 2017 will be a very productive year for businesses which exploit the possibilities of online marketing strategies. Highly personalized content specially designed for customers will be a common trend that can be visible during these days.