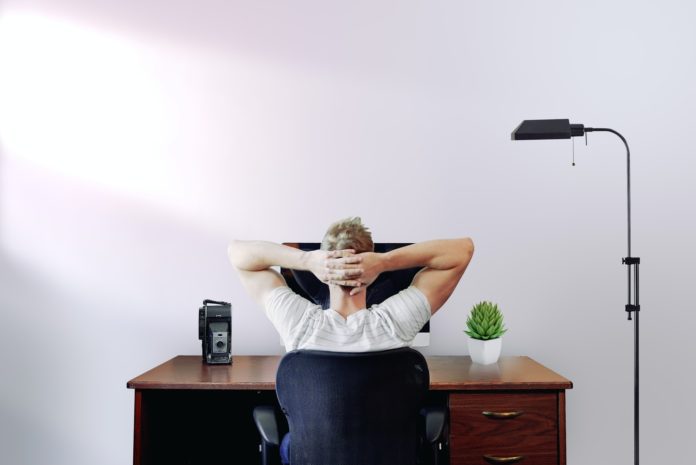 Videos are one of the most important mediums via which enterprises these days are promoting their services and products. When compared to a normal text, videos are more interesting, and they can leave a better impact among all the viewers. Video marketing is an essential wing of the digital marketing industry these days. Video marketing helps a business to reach out to more people, achieve better engagement, and gain loyal customers in the long run.
However, creating short videos for marketing is no easy task and requires good skills & knowledge. You have to create realistic and interesting videos that will attract people to watch them. If you don't have much experience in creating short marketing videos, then here are 3 tips that will boost your customer loyalty.
Creating the Best Videos for Marketing
The ability to create good videos for marketing will help your brand reach new heights in the industry. Good videos are gold for obtaining new customers and for building a loyal base. Follow these tips, and you'll have a better idea about how to create the best videos.
Set Your Goals and Objectives
Before you start making the videos, you must be aware of your goals and the objectives you want to achieve. This will not only help you think about new ideas but also decide the overall format, theme, and other aspects of a marketing video. Depending on the kind of business you are into, the motive of a video is going to differ from each other. But, generally, businesses create videos to fulfill any of these following objectives – 
1. Build Brand Awareness –
Establish a positive image for the brand and let the people know about your products. This helps to build a loyal support base.
2. Generating Sales –
To generate more sales and make the people aware of the kind of products or services you offer.
3. Explain Specific Features –
These are usually educational videos that help people to learn more about your brand or the products it offers to them.
So, you have to understand which particular reason is more effective in your case. The video is going to depend on it majorly. Each and every aspect of these three kinds of video will be different from each other. When you have your goals set and objectives clear, it will be a lot easier to proceed with other tasks.
Also Read: 9 Tips To Make Amazing Corporate Videos
Identify the Potential Audience
Setting up your goals and objectives is the first step towards making a good marketing video. The second step is to find out the right audience. If you are not aware of your customers and the kind of preferences they have, then it will be challenging for your brand to achieve high-quality marketing results in the long run. When you are very well aware of your potential customers, it is going to choose the right language, tone, and nuances for the video.
Identifying the right audience helps to increase the video's overall effectiveness. Once you find out your potential customers and how you will reach them, it is essential to realize what you want to emphasize in the video. Check out some tips to identify the right brand audience and how to emphasize them.
1. Consult the Sales Team –
The sales team is one of the most helpful wings of any brand. They are always in touch with the customers, and that is why they can understand which set of people are more interested in a brand. So, ask your sales team regarding the kind of customers who usually show more interest in your brand.
2. Talk Directly to the Customers –
The best and most effective way to realize the right audience is by talking to the customers directly. Ask them different questions like why they bought your products, how likely will they suggest them to others. All of these are going to help you understand more about your potential customer base.
3. Observer Brand Discussions –
It may happen that a lot of your customers are not willing to speak to you. So, in that case, keeping track of brand-related discussions is a good idea. A close lead to what your customers are talking about and what the employees think and is going to help you a lot.
4. Keep track of The Competitors –
Last but not least, you have to be fully aware of your competitors. Spying or keeping track of your competitors is a great way to understand how to get the industry's right objectives. So, try to get every detailed information about their media marketing strategies, the kind of audience they have, etc.
Make the Right Script and Content 
It is the content that matters at the end of the day, right? So you cannot falter in this aspect of making a good marketing video. If your content is not interesting, it is barely going to impact the customers. One of the key elements of an excellent content-oriented marketing video is the script. You have to get the script right. A good script that dictates the entire video will help you in the production and development.
The script should be based on the product or service that you are selling. It should highlight the benefits and why a customer should spend their hard-earned money to get it. A good script and content are going to help your short marketing video make a huge difference. These are some of the key elements that make successful video content in the long run.
Final Words 
The demand for video marketing is rising with every passing year. It is easily one of the most popular and important sources of marketing for many brands globally. If you want to achieve extraordinary results with video marketing, you have to create the right videos with good content. Check out the three essential tips mentioned above and make a fantastic video. Remember that short and crisp videos will boost customer loyalty in a short period. So, start slowly with a proper idea and let your business reach the sky in no time!
Also Read: 6 Tips to Create Great Marketing Videos for Social Media