Nowadays, the most efficient way to do a market research is by using social media. We are all posting pictures on Instagram, updating our status on Facebook and tweeting about everything that is happening around us all the time. Therefore, you should get the most of social media, and find all the market information that you need. Just think about how much information is easily accessible via Facebook, LinkedIn, Twitter and even Instagram, where you only post pictures.

Facebook even provides you with tools to analyze your audience, while LinkedIn gives you an insight into the people who viewed your profile and people who are in the same field as you. These four important ways to use social media for market research will make you feel like a detective, and help you find out everything you want.

1. Monitor the companies in your niche – what are they doing good?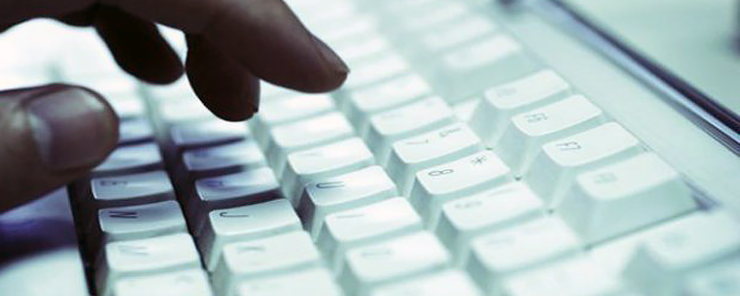 Whether you have already made a Facebook page for your business or you are planning on doing so, you can easily search for other companies in your niche. If you are a startup, you'll probably focus on local businesses first. Type in their names and find out more about the other companies in the same field and/or in the same area. "Stalk" their page and analyze it thoroughly, because their success and even a failure can tell you much. Firstly, go through the pages of successful businesses in your field, and look which images have most likes and comments.

Pay attention to their posts, and which of them are the most popular. This way you'll realize what audience wants and what they're interested in. Don't forget to go through the not so popular businesses, because they can also help you out. If they don't have many likes on Facebook, see what they are doing wrong. The moment you are able to detect their mistakes, you will be prepared to start your business and put your brand on the market.

When searching for the companies on Twitter, scroll a bit, and see if their tweets are being retweeted or favorite. People tend to tweet every 5 minutes, so there'll be a lot of scrolling. This will help you determine what your competition is using to keep their followers retweeting their posts.

2. Twitter and Facebook can help you determine target audience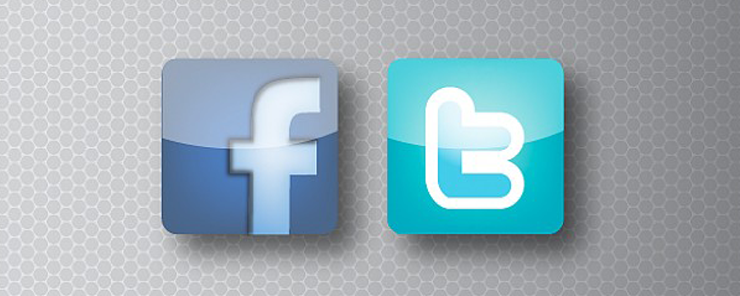 You have probably determined your target audience, but you can actually use social media to see if you have chosen the right one, or you might include some other focus group you haven't yet explored to your list. By looking at the followers of some successful local business from your niche, you will be able to tell if you have chosen the right target group, and who the people following them or liking their page actually are.

Except for determining your target group, you can use this simple search to narrow your list, which will allow you to focus on some specific things. For example, your target group might be men between 25 and 30, who are trying to improve themselves in order to further career. However, Twitter and Facebook will help you determine who these people actually are, what their careers are and what is the main reason they are interested in your brand?

Also, you can use Wolfram Alpha Facebook report, a very clear demographic, which will provide you with all the necessary data from your profile such as the number of friends your friends have and some points from your updates, and even updates from your friends. On the other hand, Facebook Audience Insights tool, will show you the demographic of your friends sorted by region, gender, page likes. This will certainly help you get an insight on people who have liked your page.


3. What's the opinion of your target audience?

People on social media simply adore sharing their opinion on every possible topic. So, why not use it for your market research? It is definitely the best way to see what they're actually saying and what they think about the businesses in your field.

When one post has been shared, by only clicking on it, you can see what the person who shared it said about it, and you can read the comments. Also, don't forget to read the comments on the page you are analyzing, because they can tell you a lot.

Finding out the opinion of your target group is also easily done by using hashtags on Twitter. Just type the hashtag that is related to your field, and you'll be able to see what people are saying about the certain hashtag and what they are discussing.

While hashtags will help you filter various unnecessary information and take you to the wanted topic, LinkedIn groups will give you a lot more. By joining one group, which is discussing the topic you are interested in, you will be also able to ask some questions and get answers immediately.
There are various tools that enable you to do a simple survey in a couple of minutes without much effort. You'll quickly get the answers which will help you in market research.

Survey Monkey is the most popular survey tool, as it provides a lot of features for all types of surveys. You can choose the free plan which will enable you to ask 10 questions and get 100 answers, however, if you pay, you will get an unlimited number of responses, as well as questions. After you have made a survey, you can use tools such as Surveypal or Survata to find people to take your survey.

The best way is to create a survey and share it on your social media accounts, in order to see who engaged in your survey and what answers the people who are potential customers tend to give. Don't forget to use hashtags and join LinkedIn groups.

Market research never stops, as people's opinions start to change and new trends emerge very day. Because of that, you need to continue going through social media and just listening to your audience, which will help you determine what they really want. Use social media to its full potential and always monitor your competitors in order to be one step ahead.