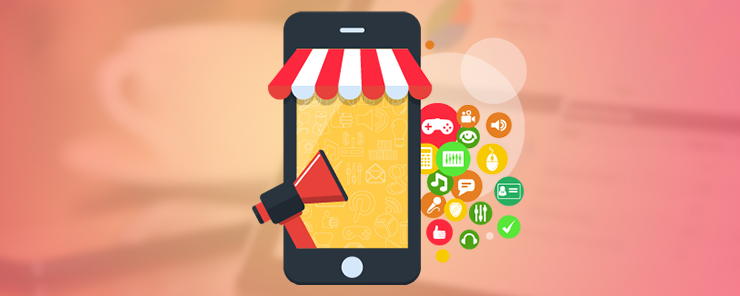 The increasing number of apps have made it very important for app creators to embrace mobile app marketing. However, this branch of marketing is a relatively new one, and mistakes are common.
Here, let's take a look at the 5 biggest mistakes in mobile app marketing that should be avoided for successful product promotion.
1. Using the same website for desktop and mobile
A lot of businesses just create a website for the desktop and leave it at that. Visitors to such sites face a number of difficulties such as large amount of content, long forms, etc., which hamper usability.
Users interact with mobile apps differently. They should be considered as a complete separate marketing medium. App design should be simple, with a minimal user interface, large buttons with clean and clear font sizes, and intelligent use of different colours. It should be able to catch the user's attention and enhance user experience. Therefore, simplify things and focus on matters that are truly important to hold back customers.
2. Developing an app is first, marketing strategy comes later
Developing a good app does not assure complete success. You have to market it before and after launch. Visibility of the app is important for people to download it.
A marketer can use a product website to promote an app. They can provide an app link on websites for direct download. With catchy icons, attractive names, relevant keywords and descriptions, apps can be discovered easily.
Online advertising on social platforms can be done to promote apps before release. This helps create a hype for the app and build anticipation for its launch. User reviews, blogs and posts are also important to target new customers.
3. Thinking that people will use your app again and again
App downloads are not the end. It is essential to provide value to customers so that they will come back to your app.
Understand your target customers, their likings and what they want from your app. Concentrate on user engagement by sending relevant messages and notifications. Create two-way interaction and give response to their feedback. If a customer is using your app, then send in-app messages to give them information. Provide frequent updates, rewards and discounts to encourage customers to open the app.
4. Not registering an app to a specific app store.
The number of apps that are present in the play store and App Store are tremendous. But that doesn't mean you should skip them. For most people, these two are the best sources to find mobile apps. To gain easy visibility, list your app on the app store. Some apps register with the app store without personal customization. This result in poor engagement and high number of uninstalls.
Google Play and Apple App store differ in working style. Customize your app for each platform accordingly. This can be done through App Store Optimization (ASO), creativity and nice visuals. In ASO process, marketers can use relevant keywords, unique icons and attractive names for easy searching of an app.
5. Lack of research
Research and data is inter-connected.
Research should be done while developing an app and also at the time of marketing. It is important to know if your competitors are in the same category and what their apps are missing . Track competitor activities by checking their app' features, reviews and type of service.
Try to provide better service with simple handling and problem solving features to attract more potential customers. Research will help you target active and profitable customers.
Conclusion: –
Mobile app marketing is a crucial part in app development. Making marketing, a part of the development cycle will help make your app visible to a large audience. Good interaction and personalized experience will return customers to your app. Early research can help you to connect with more potential customers and can lead to an app or product's success.