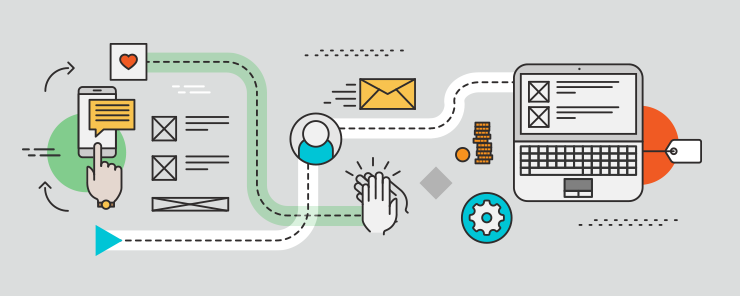 Once you have a website of your own that adequately represents you and the services you offer, you need to find an efficient way to get noticed. Basically, this means you'll need to advertise the content on your website, in order to generate greater domain authority. If you are new to all of this, and aren't quite sure how to tackle this issue, the following article will provide enough guidelines on how to do so.
1. Make Content Evergreen
The essential ingredient of content marketing is manufacturing content that is easy to advertise. In other words make your content evergreen, so that it's potential for sharing won't drop regardless of how long it is on your website. Evergreen content is mostly articles and videos that are either product reviews, tutorials, news on the upcoming trends, or an article comparing two or more products. This is what viewers and customers find quite useful, and are most likely to click on it. However, you'll need to know how to present it.
Make the text engaging and easy to read, create videos oozing with positive energy, because one click is never enough, you need to keep them interested and make sure they like the content. Written content should consist of 1500 words or more, since Google views these articles as more reliable sources and won't label them as spam. It is in your interest that what you have on website is considered a viable source for niches that are related to what you are selling.
2. Use high-definition pictures
If you are doing affiliate marketing, or selling your own products on the website, it is crucial that you use quality photography.  First of all, any customer and visitor will find your merchandise significantly more alluring. Second, it would be easier for you to advertise your items on social networks like Pinterest.
You have no idea just how much engagement you can gain by utilizing high definition photography, – even people who are not business owners and sell their items on eBay and etsy  use these techniques. You can also upload those same pictures on Facebook, and those who visit your profile can immediately contact you. This is how it is done now, and quite frankly anything less might look unprofessional.
3. Maintain social media activity
Although, you cannot measure the influence of social networks on your overall revenue, these profiles are just as potent as you own website when it comes to sales. It is also worth mentioning that high numbers here are worthless if you lack activity and engagement. There are tons of profiles, led by bots, and such an approach will leave you only with a high-number façade.
It is far better to have a profile with 1000 likes, but to have some sort of interaction with consumers there, then to have hundreds of thousands of subscribers who only occasionally click the "like" button.
Social media offers convince, the ability to shop while you are chatting with your friends and discussing the products or accessories. You cannot have that without being present on your profiles, and checking your inbox. Besides, bots are usually very easy to see through, and if you do not bother to interact in person, neither will your consumers.
4. Reward the engagement of your audience
One thing a customer appreciates is when a provider shows that they respect their customer's devotion. Sure you can do this by forming templates where you only insert their names, and send them a thank you note, but as a small business owner you do not need to do this. You do not have a great number of loyal customers, and taking some extra time to show your appreciation for their support is the least you can do.
Another way to incentivize their action is by giving discounts for their engagement or VIP treatment. Create an action that awards your consumers a discount if they manage to recruit another customer, or offer a rewards for the most devoted customers during a particular month.
The most commonly used approach to reward engagement is an ongoing discount incentive for anyone who spends a certain amount of money on your products. The same can be applied on sharing content on social networks. The basic idea is not to leave good intentions unrewarded, so that it can continue.

5. Guest Blogging
Guest blogging is an amazing content marketing approach, as long as it is done right. The basic idea is to make potential customers come to you on their own accord. As they read a particular blog post, they click on a link which leads to your website, where further elaboration on the given topic is provided. All you need to do is use a "nofollow" link in a blog post and it will generate authority on your side and greater traffic in the process.
This is why you should have insightful and engaging written and video content on your site. If you don't, the links will be classified as spam. Additionally, make sure you limit your guest blog posts on niche related blogs, because a forced link is always discernible, and it won't do you any good. In the worst case scenario, your site will be penalized.
6. E-mail marketing
Your site should offer users a possibility to subscribe, and it goes without saying that subscribers should have some perks, as shoppers. You can obtain the e-mail addresses of your consumers and keep them updated.
Do not overuse it, since your e-mails will end up in their spam folder. People check their e-mails on a daily basis, and you can occasionally remind them of your presence, this is all that is necessary. They already love you as subscribers, it just reminds them that if they want to treat themselves, they can always count on you.
Also, it gives them information about upcoming sales and discounts, which they can use to their advantage. It would be a good idea to send e-mails at the beginning of the month, since consumers are more likely to shop right after a payday.