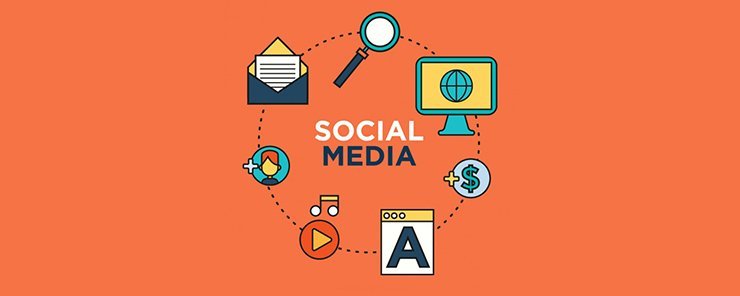 Social media pages-done
Content posting-done
Audience response-low
Wondering where you went wrong?
You can't just post some random content on your business' social media pages and expect positive response from your audience. The content must come with relevant keywords that can actually help in boosting your business. Social media monitoring tools give you an insight of how well the audience is responding to your posts and keywords. Well, there are plenty of social media monitoring tools available these days and to choose the best amongst them is of course, hard work. Nevertheless, it's not impossible.
Awario
Awario does a great job when it comes to watching your brand presence online, be it web or social media monitoring. It helps you to keep track of audience's response to your content by providing you with conversations that have mentions of your keywords on any social media page, real time. This helps you understand which of your keywords work best amongst the audience. Awario comes with a built-in Boolean search that adds to the flexibility of keyword monitoring. Also, it prioritizes the online conversations in terms of its importance thus helping you to respond to them accordingly. The analytics functions of Awario help you keep track of increase in mention of your keywords over time and to identify the social media influencers. You can also compare audience response to different social media campaigns of your brand.
Mention
Mention is a well-known tool as well as social media monitoring tool and is one of the oldest of its kind. It provides you with real-time updates whenever people include your brand or keywords in their conversations online. Mention is a great tool when it comes to working as a team. The users can easily share their mentions and assign tasks to each other. Though Mention monitors almost all popular social media pages, it only allows you to engage with Twitter, Facebook, and Instagram from their dashboard. Mention comes with a simple user interface that makes it easy to use. It provides users with different analytics like influencer score report and sentiment analysis. The geographical and language filters of mention gives you a better understanding of where people are talking about your brand the most. Mention also provides users with sets of keywords that are related to the keywords that they use.
Brand24
Brand24 is another social media and web monitoring tool that provides users with alerts regarding their keyword or brand mentions online. Unlike Mention or Awario, Brand24 doesn't provide you with the luxury of posting or scheduling your responses. But the analytics it provides gives you a better understanding of the areas or keywords of your social media campaign that you have to work on for better performance. Brand24 rules in terms of flexibility that it can be used by every company, from startups to bigger names, alike. In terms of analytics, Brand24 provides you with influence score and sentimental analysis report that you can put to use for betterment.
Brandwatch
Brandwatch is exclusively meant for bigger brands. It is more of a social media monitoring tool, though it also helps in performing web monitoring. Though expensive compared to other social media monitoring tools, it provides more than what other tools have to offer. The Brandwatch dashboard beats its counterparts in terms of sharing and administering. Like Brand24, Brandwatch also doesn't allow engagement through its dashboard. Therefore, if your intention is to respond to the mentions than watching over the analytics, you'll have to find an alternative for that. Brandwatch is quite powerful when it comes to analytics and offers infinite filters allowing users to extensively study the data. The reports that Brandwatch provides are easy to understand that businesses do not have to think twice before presenting them to the clients. It alerts the users whenever there is a change in the data, thus allowing brands to deal with any crisis or controversies effectively.
Hootsuite
Hootsuite is one of the most popular tools in social media marketing. It is a social media management tool rather than a social media monitoring tool. Therefore, its focus is more on scheduling posts than monitoring them. However, Hootsuite is doing a great job in terms of analytics as well. The detailed data that Hootsuite provides helps users to deeply analyze customer response. Hootsuite also allows users to respond to the audience through Twitter, Instagram, Google+, LinkedIn, YouTube and Pinterest. The sentimental analysis reports Hootsuite provides you with, have to be paid for separately, unlike its counterparts. Hootsuite is a flexible tool when it comes to working as a team. It allows the team members to access social media channels even without individual passwords.
Reddit Keyword Monitor Pro
With over 250 million users and 8 billion monthly page views to its credit, Reddit is a great platform to be added to your social media monitoring strategy. Use the Reddit Keyword Monitor Pro app to set your keywords on Reddit that you would like to keep track of and get an idea of who all are talking about your brand and business.
Keyhole
Keyhole gives you real-time insights of who is talking about your brand on Twitter and Instagram. You can keep track of keywords, hashtags, URLs and usernames using the tool. It also provides you with data, both historical and real-time that you can analyse for better performance. Keyhole comes with a heat maps feature that allows you to have a peek into activity levels around the globe.
The list doesn't end here for the large number of social media monitoring tools available in the market that you can put to use to track your keywords. Above mentioned tools are just some of the best amongst them. Now that you have the list, why not give it a go?