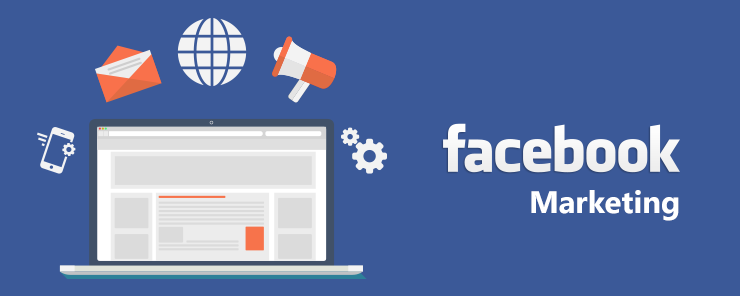 The entire marketing campaign of some businesses is practically based just on Facebook. This extremely smart platform allows you to approach your audience and find out how they feel about what you do. That first-hand data is more than useful when it comes to widening your list of services and improving the ones you already offer according to your customers' needs, but first – you need to get it.

There are many business who use Facebook completely wrong. They consider advertising to be the same as spamming, they don't provide the necessary information in the right form and they neglect their customers' opinion. So, check out the next seven steps that are all about doing it right.

Focus on Image Posts, Collages
Visualization is extremely important on Facebook. Statistics show that posts that have an image or a video in them are a lot more successful the ones with just plain text. However, uploading or sharing a photo simply isn't enough anymore. Considering the fact that Facebook users have absolutely every piece of information at the tip of their fingers, you need to try harder to impress them and attract them.

With a tasteful application of filters and Photoshop, you can enhance your photos and make quality content out of them. Whether you want to go with funny, witty or just resourceful, you'll be able to attract a larger audience that will leave their feedback. Don't forget about collages – they are huge now.

Social Media Share Buttons
Even if it's not exactly on Facebook, this tip will really make a difference. You need to do everything in your power to make sharing easy and approachable. So, no matter if you're an online art gallery or you're selling home cleaners, when your customer drags their pointer over your product picture, they should be able to see a Facebook share button.

It' simple really, and a bit cunning as a matter of fact. The crucial point here is that you need to aim for their impulsiveness. If a potential customer needs to copy/paste a link in order to share something with their Facebook friends, they might give up on the way or even before they begin. However, if it's just a click away, there's no turning back.

Questions, Emoticons, Hashtags
You shouldn't be afraid to spice up your written content, although I understand why that may come as a dilemma. Many businesses consider these "spices" to be unprofessional and childish, which is not far from the truth. You can come off as a totally immature amateur if you exaggerate, but if you follow a couple of golden rules, you'll do just fine. More than fine, actually.

First of all, you should end your posts with questions – if you ask for feedback, you'll get it. Then, proper usage of emoticons is based on their number, so instead of using ten emoticons to emphasize your excitement or whatever you're trying to point out, you should use three, tops. It's equally important to understand how hashtags work on Facebook, because they don't have the same purpose that they do on Twitter. On this platform, they are just another colorful way to express how you feel or what you are doing.





Sign with a Link
If you're already investing in your Facebook campaign, that should reflect all over the internet. Whether you're sending an mail, a LinkedIn message, or you're trying to contact someone on G+, you should always, and I mean always, hyperlink a part of the text and make it easy for people you're communicating with to find you on Facebook. This is a quite subtle way to widen your fan base, so you should definitely use it.

Time Your Posts
Everything you do needs to be subordinated to your audience – sense of humor, affinities and yes, even the time of day when you post. It's practically a waste of time to post things when the majority of your audience is sleeping. That is why you need to do some research and find out when the right time to provide your audience with fresh information is. Even if that is when your side of the planet sleeps, you can simply use Facebook's schedule option and witness some real online advertising magic.

Use Their Ads System
Speaking of Facebook options, their ads are something you shouldn't skip. Sure, they require some investment, but they are worth every penny. In the old ways of advertising, you couldn't target your audience precisely. Now, on the other hand, you can pick out your exact target group, their sex, age, and affinities – practically every single thing about them. That is the most efficient way to gather a circle of loyal customers, because they are actually interested in what you have to offer.

Give Consistent Feedback
This is where many business pages make a big mistake. The whole point of this tight business-customer relation is that you can communicate, and if you only ask them to leave their feedback and you completely ignore their need to feel like they are talking to a real live person, they will abandon you. The most common excuse here is that there's not enough time to answer every single message – if that's the case with you, you should hire someone to do it for you.

If you continue to ignore your audience, all your efforts so far will definitely slowly go to waste. You can get some really good feedback on your products and services from customers, or at the very least you can get some inspiration for your FAQ section. When you put some effort into this form of customer service, you'll earn a lot of trust and loyalty, which will motivate your loyal customers to become brand ambassadors who share your content and speak about your brand.

Basically, if you allow your audience to see that you have put some thought into what you do, that you treat them with respect and kindness, and that you're assertive about their needs, they will stay with you and bring others along for the ride. Take your time with everything you do, do your research and you won't regret it.