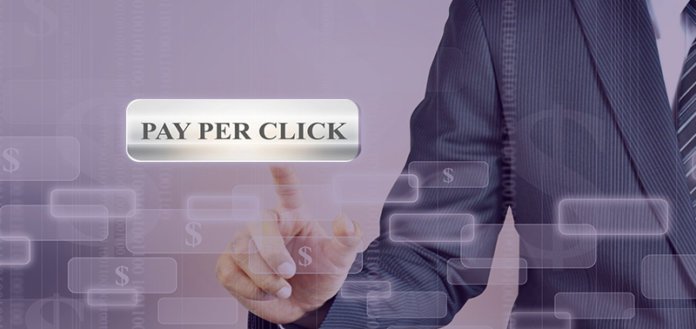 If your dream is to take PPC to the next level, you can now rely on the use of technology and automation; the modern instruments that will have a positive impact on your search marketing. With the growing number of networks by day, it makes it inevitable to employ automation to simplify the functionality of the online platforms. With so much happening, the present day search engine marketers will find it hard to please their clients. A great solution to all the above-mentioned woes would be to automate PPC so that account managers handling PPC accounts can better manage their accounts with a clear-cut strategy in place.
Here are few ways in which PPC automation will help you register better search marketing results.
1. The Concept of Automated Bids and Their Effective Management
You as a search marketer will agree to the fact that it is indeed a herculean task to manually manage your bids. Not only does the process fleece your precious time, it makes it humanly impossible for you to keep track of large accounts. In such a case, it makes sense to bring in automation to enable a machine to manage the bids. As a result you can increase your profit through an accurate and automated bid management process.
To initiate the process of automating bid management, you can rely on certain options which are a bit advanced when compared to others. To start with, you can employ the automated bidding options for campaigns, ads and keywords that are served by Google Adwords; a popular PPC platform.
2. Smart Bidding – The Modern Day Automated Bidding Strategy
You can check out the collection of conversion-based bid strategies that are enlisted under the head of automated bidding software, available through Google. Machine Learning is the modern technology that fuels the progress of smart bidding by fine-tuning bids based on real-time alerts concerning language, device, location, transaction time, operating system and remarketing list.
Here are some smart bidding strategies that come as a boon to Google Adwords users:
Target Cost Per Acquisition (CPA) Bidding

– With this option, you can set your bids so as to register a number of targeted conversions through the CPA.

Target Return-On-Ad-Spend (ROAS)

– Here you can aim at better conversion values, thereby raking in better revenues as ROAS.

Enhanced Cost Per Click (CPC)

– You can maximize your CPC bids automatically when you start looking for ad auctions that will lead you to better conversions.

Max Conversions

– In order to maximize conversions, you should bank upon the past data along with a detailed evaluation of contextual signals. Eventually, you will be able to automatically arrive at an optimum CPC bid.
3. The Convenience of Automated Account Alerts
As you are aware of the fact that it is the ordained duty of a PPC manager to not only identify flaws in account performance but to also come up with solutions to rectify them. However, since it is manually impossible for an account manager to keep a round-the-clock check on PPC performance, he/she can now bank upon technology through automation. You can incorporate an Adwords Script called Account Anomaly Detector that is available with Google. This script helps you make the most of automation, thereby paving the way to consistently monitor the performance of your account.
You can set up this script to scan through your account's performance, on an hourly or daily basis. And once this is set up, you will enjoy the luxury of alerts popping up when the Adwords account metrics start drifting away from the pre-set expectations. That means, for any untoward behavior of your account, you can expect an email notifying you about deviations. You will be informed about what happened in the past and the corrective measures that need to be taken to keep pace with your standards of account performance.
4. The Premise Behind Automated Ad Copy
If you are managing a bulk account, you will be better off working with an automated ad copy. Here are ways in which you can automatically generate an ad copy.
You can automatically generate and target ads in accordance with your website content via dynamic search ads (DSAs)
Alternatively, you can make use of Adwords Scripts that will help you create ads based on your data feeds
The "If" function can help you customize your ad copy provided a condition is satisfied.
An example to this scenario would be: If a mobile user visits your online shopping page, a "free delivery" message will prompt him. On the other hand, a desktop user will see the default message that reads "buy now".
5. Unleash The Benefits of Automated PPC Reporting
Digital marketing agencies and freelancers can now integrate their paid channel data into one single customized PPC report. Helping account managers generate client reports, a host of PPC reporting tools are up for grabs which will help you set up call tracks as well as keep a close watch on your campaigns and budgets. Automating PPC reports help you lay hands on information that needs to be passed on to your clients. Through these reports clients will analyze the information you share and come up with recommendations and remedial actions for the ensuing period.
Automation of PPC reports which are curated employing Google Analytics will not only help you define the data that is important to you but will also help you retrieve the same. You also have the benefit of presenting the information in the form of a user-friendly dashboard. Google sheets step in to automatically help you with the task of data retrieval along with offering the latest report that can be accessed on the internet, informing you about the performance of a particular account.
Key Takeaways: –
Notwithstanding the fact that Machine Learning and AI are trickling in every sphere of human life, it is time we look at these technological advancements in the right light. When you rely on technology to automate your PPC campaign tasks, you will be able to deliver the best to your clients and meet their expectations in more ways than you can imagine. Thus, the key is to come up with automation options that will be worthwhile to implement so that you can save your precious time in managing your PPC tasks while deriving results from the same.