Digital marketing is fast becoming a necessity for language service providers to generate growth opportunities in their respective target markets. Whether it's promoting a brand in new parts of the world, reinforcing its messaging to existing target demographics, a targeted digital marketing campaign can take a language services provider to new heights.
Within this article, we'll explore the top tips and tricks for online language tutors, translators, and localization firms to get their marketing message heard in a way that positively impacts on their bottom lines.
Build authority and trust with unique, evergreen content
Blogging remains one of the cheapest yet most effective tools to generate leads and exposure for brands of all shapes and sizes, including in the language services market. It's a way to articulate the benefits of being bilingual, multilingual, or even a polyglot like Olly Richards who recently discussed his tips on learning new languages fast to one-to-one online language tutoring portal Preply. In doing so, the article will rank for long-tail search terms from users looking to learn a new language quickly. This plays into the hands of Preply's platform, given its portfolio of certified tutors available to teach over 50 new languages one-on-one online. The above article also contains reassuring imagery including reviews from Trustpilot pages to cement reputability and encourage users to hit the subtle calls-to-action.
Another huge benefit to writing evergreen content and developing a knowledge base about language services is that providers can improve the quality of traffic to their websites as well as the quantity. By publishing high-quality content around services like localization or translation, providers can help the major search engines to better understand the services they provide, resulting in strong rankings for relevant and prominent search terms that bring intent-driven users on-site.
The importance of understanding your local target markets
Before you begin investing in an SEO or paid advertising campaign, it's crucial for any language service provider to understand their target demographic – especially when disseminating localized brand messaging. What are the pressure points of those you're marketing to? Do they lack the time to dedicate to full-time study? Are the vast majority monolingual and haven't needed to consider trying something new? To get maximum output from your localized campaigns, it's vital that you speak on their terms; terms that resonate with them, and empower them to take action.
Be creative with the languages used in your digital marketing campaigns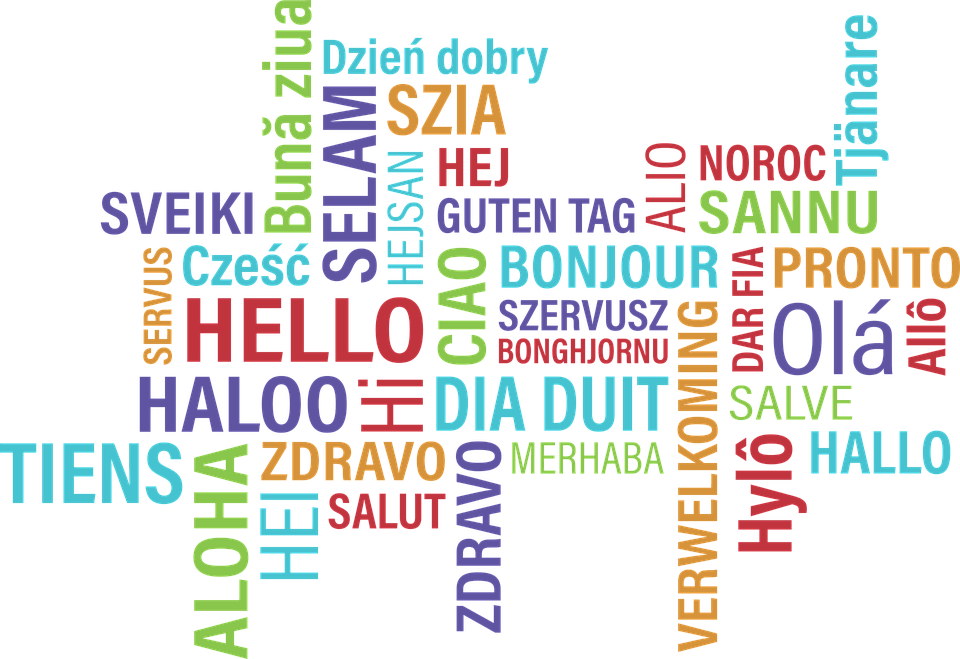 One sure-fire way to drive improved conversion rates within digital marketing campaigns is to consider a multi-language approach. Present paid advertising creative and ad copy in localized languages that resonate with respective cultures and behaviors to drive engagement. For example, if you want to encourage more Spanish-speaking nations to learn English, don't market to them in English. Explain your services in Spanish and make clear the benefits of mastering English in terms of their personal life when travelling overseas and professionally, broadening their potential career horizons.
For a multilingual digital marketing campaign to succeed, language service providers should also look to ensure their blogs and website landing pages are multilingual too. It can be quite the turn-off for prospects to land on a service provider's website only to find they can't understand or relate to the services being offered.
The success of any digital marketing campaign still boils down to defining clear goals
Ultimately, the key to a successful digital marketing campaign for any language services provider remains the same as any other industry. By defining clear objectives and metrics for your campaign it's easy to measure its success or failure. Are you keen to generate more qualified leads in a certain country? Perhaps you want to drive more inquiries in an area you already serve? Or perhaps you simply want to drive exposure and brand awareness as a new brand? Whatever your purpose, by defining an end goal to your campaign it's possible to track its performance and even make essential tweaks along the way if needed.
The beauty of digital marketing in 2021 is that every channel you use is measurable. There are tools and software that can monitor your campaign's performance, including top-level overviews through to the most granular results on specific keywords. The reality is that digital marketing for language service providers relies heavily on knowing your customer base. Create content and messaging inspired by what they want to hear and they will come.
Keen to share your expertise on digital marketing techniques in 2021? Now's your chance to share your views and write for us. Submit your article plan and we'll be in touch soon!
Also Read: How Blogging Can Be A Powerful Marketing Tool For Your Business?