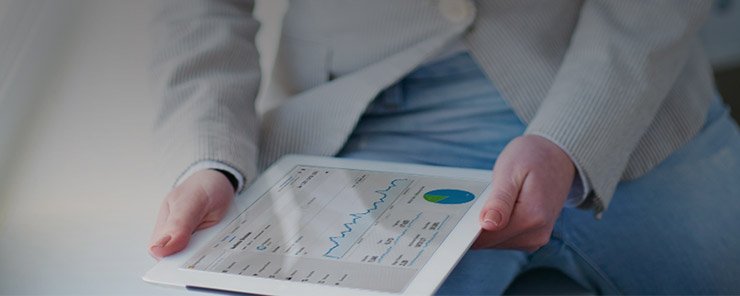 At a time when marketing has become a 'bruising battle,' companies are taking to different online strategies to reach clients, outdo competitors, and drive conversions. However, which of these strategies bring results a marketer wants? When Google Analytics 360 was launched, digital marketing was taken to a whole new level. For SEO, Google Analytics 360 could not have come at a better time. To a white hat marketer, Google Analytics 360 is a blessing because it uses data on various points of interest for the client to improve on customer experience and go for tangible results. In this post, we outline how Google Analytics will help SEO.
What is Google Analytics 360?
In March 2016, Google announced that it was releasing the Google Analytics 360 which is a group of products packaged together to gather data and provide better analysis to help with marketing and take user experience (UX) to the next level. The main products of the package include the following:
Google Optimize 360: This is a unique product for testing and personalizing products to assist marketers in driving better customer experience. It makes it easy to look at clients more holistically so that products are designed with greater specificity.
Google Audience Center: This is a unique data management strategy that assists markets to understand customers and look for similar people in the same channel, campaigns, and devices. It is, therefore, possible to expand the area of focus to drive higher conversions.
Google Data Studio 360: This is a data analysis and visualizing product that helps to integrate data from various sources and present it in rich reports via unique dashboards. As a simplified format, you can easily integrate it into daily marketing design to meet specific customer needs.
Google Attribution: This product assists marketers in understanding all their marketing investments for both online and offline strategies by using mix marketing modeling techniques.
Google Tag Manager: This is the new version of Google tag manager that allows marketers to collect data for additional analysis and update tags without editing codes.
Google Analytics 360: This is the new version of Google Analytics Premium that provides comprehensive reporting to help steer strategic decisions for your brand or marketing campaigns.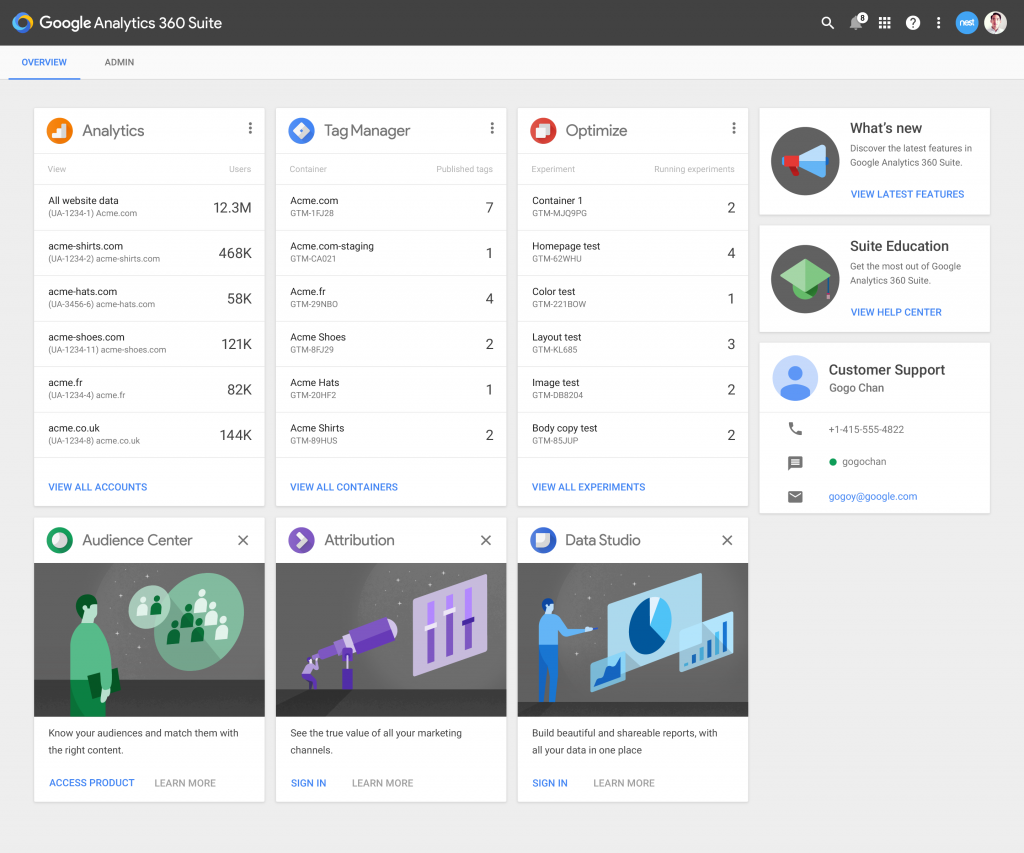 Figure 1: Key components of Google Analytics 360
Benefits of Google Analytics 360 to SEO
Makes it easier to understand what is taking place on your website


To succeed in your SEO strategies, you must be apt to know what is happening on your site at all times. This was never easy because marketers were always dealing with multiple strategies. Google Analytics 360 was crafted to address the issue by creating a platform for insights. Using the Tag Manager 360 you can easily learn what is happening on every page and in campaigns so that you have all the data required for correct decision making. Well, it is time to take a deeper look at what is happening on your page and use progressive analytics to improve on strategies that are more fruitful.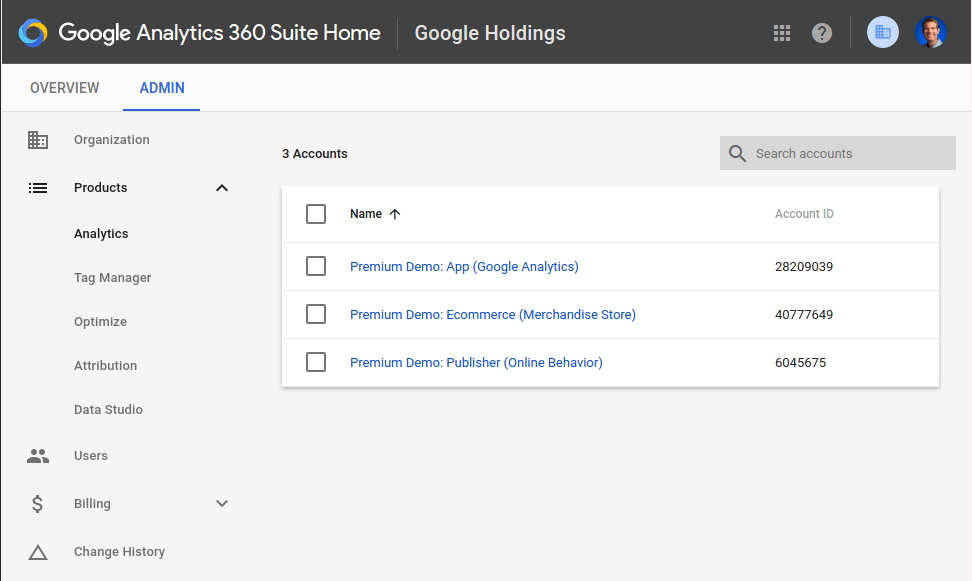 Figure 2: A demonstration of simplified Google Analytics 360 report
Creates a platform for streamlined marketing campaign
Bringing SEO management under one dashboard has never been easy. In many cases, brand managers have been forced to use various analytical tools that only give incoherent reports. For others that are less comprehensive, the process is complex and ineffective to apply especially when required on a short term basis. For example, it is always an uphill task to narrow down clients similar to your target clients and get actionable data.
The Google Analytics 360 has created a new platform that allows you to view every SEO campaign in real time. Besides, every SEO campaign is reported comprehensively, so that you can understand their effectiveness and make the right decisions. You can take a campaign, follow its report and narrow down to similar audiences to realize higher sales and ROI.
Google Optimize 360 acts as a foreshow for SEO
When SEO marketers embark on the long journey of their strategic digital campaigns, the main question at the back of their minds is whether their efforts will pay off. Because of intensive competition at all levels of digital marketing, it is never easy. However, Google Optimize 360 creates a new way to test every aspect of the campaign to understand what the market wants. Now, you can look at the journey of the audience to get better insights on what they want and how to deliver it for better results.
Well, whether you are launching a new marketing campaign, landing page, blog post, or PPC campaign, you no longer have to commence from a blind end. The Google Analytics 360 allows you to test the target market and test what similar audience has been consuming. Therefore, you can aim and target with greater precision for better results.


Figure 3: Demonstration of Google 360 stages of fore casting in digital marketing
Google Analytics 360 makes it easier to work with clients
For SEO experts, success is only possible when the target audience is clearly understood. This is the key benchmark that Google Analytics 360 uses to guarantee results. Using complex algorithms, the tools can follow your target clients and understand their journey all along. This helps SEO professionals understand customer behavior and adopt the right targeting strategies. With just a click, Google Analytics will be able to tell you where the audience is, similar audiences, and recommend the most appropriate strategies. Therefore, you can work with greater confidence and craft winning strategies at all times.
Google Analytics creates a better platform for content creation
The superior info gathering, analysis, and reporting systems have taken content marketing to a whole new level. Unlike with other tools and analytical platforms, SEO will now be hinged on what clients want to drive better user experience in Google Analytics 360. You can now focus on smaller niches of an industry and target solving problems for the target audience. Besides, you can redefine the entire niche by applying the analytics creatively to guide future trends.
By using complex metrics and simplifying the reports for direct consumptions, marketers can easily associate simple components of content marketing with daily applications of their brands, For example, an e-commerce store can use rich descriptions of a product and follow each of them to review the impact on the target audience. Here, one can only conclude one thing; SEO is operating on an entirely new level.
Google Analytics 360 sets new goal posts in SEO applications
While Google Analytics 360 is considered one of the best things ever to happen to SEO, it is not without a few repercussions. Though white hat SEO professionals have nothing to worry about, black hut experts have been dealt a deadly blow. Google has made it known that the user must be, at all cost, given the best. For those who cannot generate top notch content and are always on the wrong side of Google, it is time to change tact because their tactics will be identified as immediately as they post poor content. For example, you can no longer copy paste the manufacturer description on your e-commerce store and expect to get results.
Google Analytics 360 has only opened a new platform to demonstrate professionalism in SEO and enhancing customer experience. With quality work and extra focus on customer requirements, a marketer is assured of better ranking, higher conversion and sustained high ROI.