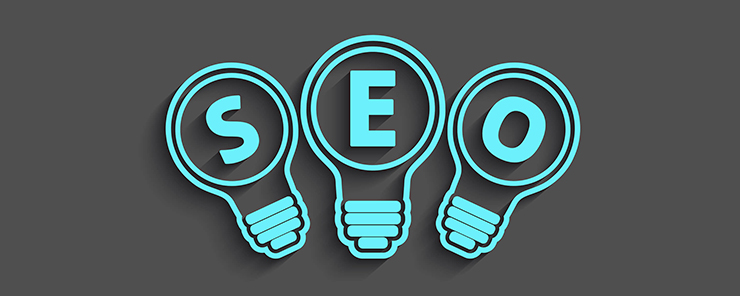 Comparing the analogy of a cocktail to a perfect SEO strategy will rank your website at the top of Google results, this blog brings out the close relation between a tasty mix of drinks and SEO practices. To make this comparison, we need to treat every part of a cocktail as an SEO parameter.
The Juxtaposition of a Cocktail with SEO Practices
First and foremost, Google should occupy the coveted place of a judge ordained to declare the winner of a mixology competition. For this, Google orders a specific drink. But the tricky part is that only Google is aware of the exact ratio in which the various drinks should be mixed so as to churn out a desirable cocktail that it loves the most. Now the onus is on us, the SEO professionals wearing the hat of a Mixologist to churn out a perfectly mixed cocktail so as to win the mixology competition.
However, this competition has a rules attached to it.
You should keep in mind that Google will not tolerate any substandard ingredient to go into the cocktail. Along with this specification, you should be mindful that Google will work adversely if such a mediocre drink is added to the cocktail. Now, you will be able to understand what these negative effects could be. Simply put, these undesirable outcomes concern the SEO terms which come in the shape of website penalties imposed by Google. This can also be the negative feedback you will get from your clients.
Components of Your SEO Cocktail
Just like a cocktail, you will agree with the fact that SEO has the power to churn out multiple combinations, by making use of a set of complementing parts. Depending on the season, you can have a cocktail of SEO practices. Coming to the taste and the aftereffects of consuming a cocktail, you can order a body-warming drink to fight chilly winters and a cool and refreshing cocktail that can take on the mantle of a chilled sundowner; just right for a summery evening. Here you bring in the elements of SEO. You have alternatives like an SEO plan to be rich in content for one page or to employ the Pay-Per-Click module for another. Either way, you will choose the best SEO combination that works for you, just like you pick up and order a mix of drinks from the drinks menu; a perfect amalgamation of taste and intoxication.
Aesthetics Matter – Look Out for a Befitting Glass to Serve Your SEO Cocktail
Moving on to the concept of presentation, a clean glass in which you serve your cocktail can help you gain brownie points to win the Mixology competition. Hence you should bear in mind that the choice of your glass should be in accordance with the cocktail you wish to present to the cocktail-lover. This way, you will not only serve your cocktail in a befitting glass but also will pave way for the drinker to enjoy his drink.
Now, let us now move on to the extrinsic qualities of the container that will go on to influence the intrinsic qualities of your SEO. Imagine you serve your cocktail in a broken glass. You will shun away customers who would not come to your counter for a repeat drink. By doing this, you will also be rubbing the judge the wrong way, making him unhappy with your erratic actions. Tagging this instance to SEO, your glass will be your domain. If you are operating in a domain which is a hacked website or that which has a bad backlink profile, you are making a huge mistake which will cost your Google rankings. No matter how good your SEO cocktail is, if the glass is not a perfect choice, you will always run the risk of attracting a host of Google penalties.
Where "Content is the King" for Articles, Liquor is the King of a Cocktail
We are now approaching to the heart and soul of any cocktail. Obviously, it is the liquor which is consumed for a reveling experience of taste and aftereffects. You will agree with the fact that liquor is the pivotal ingredient; a central component that is primarily linked to the diverse opinions and tastes of the consumers. Similarly, SEO comes with a host of tastes and opinions.
For example, that you are ordained to churn out a website for a pediatrics clinic. The site will be a repository of factual information concerning the growth of children and their susceptibility to certain ailments till the time they develop immunity. Such a site can be juxtaposed to a straightforward copywriting gin with loads of information.
On the flipside, if you are working on building a website for an up country Mexican restaurant, you will be tempted to unveil an entertaining copy infused with enthusiastic details; just like the SEO Tequila. This illustration thus explains the diverse tastes of preferences of consumers have in copywriting liquor. Hence it is the ordained duty of an SEO Mixologist to come up with a perfect combination that attracts his clientele; asking for more.
The Base Liquor of Your SEO Cocktail
Here, it makes sense to be mindful of two important things. First and foremost, you should keep in mind that the quality of the liquor (content) ranks high on importance when compared to the type of the liquor. With high-quality liquor (website content), you have the comfort and flexibility of adding ingredients. You can also have the confidence of laying a strong foundation on which you can start building your cocktail revolving around optimization techniques.
The second important consideration is to always research for the best combination your clientele wants. You can add in new flavors while striving hard to bring in service mixes that should be in line with the needs of your customers. A customer who is on the lookout for an analgesic cocktail should be served a perfect mix of drinks that will alleviate his pain and not a vodka based cocktail which is simply intoxicating. This way, you can match the preferences of your customer base to fine tune your content offerings to the online fraternity.
A Mixer Dons the Hat of Link Building
None will contest about the role of a mixer in churning out a tasty cocktail. Drawing a parallel to SEO, link building is a synonym for a mixer; an important element which helps you construct appealing content. Notwithstanding the fact that the content is the base of your cocktail, SEO at times demands the intervention of link building, also known as relationship building. This concept can be of utmost benefit to businesses and bloggers who are aiming to generate revenue through online ads.
Speaking of the importance of link building, it becomes very important to look at the quality of the link, just like you wanted high-quality content. Hence, it is vital to choose the right link building mixer in accordance with your content liquor so that you can churn out a compatible combination when one element compliments the other.
Social Media Akin To Appetizing Bitters
Some cocktails bestow a lot of importance to healthy and tasteful additives called bitters to beer. At times, bitters are also used as the base liquor. Viewing social media in the same light as bitters is apt, since it is this splash of flavor that adds a new dimension to the SEO landscape.
Social media becomes the pivotal point around which viral content is liked and shared. You can use social media to converse with your customers and excite them to taste your SEO cocktail along with building a strong relation with them so that they become your brand loyalists.
The "On the Rocks" Excitement Bestowed By SEM
It takes all sorts of liquor connoisseurs to make the world. While some liquor lovers love to down their drink with ice, others wish to enjoy them "neat". Now, with this backdrop, you can bring in the concept of PPC by teaming with the SEO mixologist to come up with a perfect choice. You can look at the "on the rocks" situation as the one that promotes the pay-per-click model while the "neat" option can be tagged to an SEO model which does not go by the PPC model. To arrive at this decision, a host of interrelated factors like market dynamics, budget and the identification of an ideal customer come to the fore. You may have to tune your SEO model by taking into consideration the strategic business decisions of your customer. While it is a breeze for some businesses to arrive at a right option, others may need certain trial-and-error methods as part of your tasting experimentation.
Uplift the Look and Feel of Your Website by Garnishing Your Cocktail
If you intend to move from the ordinary state to a much-acclaimed state of being special, it is important that you focus on garnishing your web presence. Just like the attention-to-detail you have demonstrated in picking the right serving glass, it is imperative that you garnish your cocktail as well. Tag this concept of adding an extra appeal to a sundowner to the SEO landscape and you will understand how important it is to present a visually attractive website. This is when your attractive and functional website will register improved conversation rates through continuous optimizing and testing sessions. And then your drink will do all the talking, attracting customers from across the globe.
Get Quality Ingredients and Their Portions Right
As a chef vowed to churn out lip-smacking dishes, it is very important that you include all the essential ingredients in the right portions. Then only will your recipe be regarded as top-notch. Similarly, when it comes to an effective SEO model, you should know your customers along with a perfect mix that will appeal to them. Additionally, it makes sense to focus on your abilities to mix and match the demands of customers that will satiate their desires. Use of high-quality ingredients is the key for any recipe to leave an ever-lasting tasteful experience to foodies.
If you are keen to know the recipe for a tasty and effective SEO Cocktail, here it comes.
You start off by picking the strongest base of copyright liquor. You then use the link building mixer along with a sprinkle of social media bitters. The next step is to garnish it with conversion optimization. Last but not the least, you pick up a clean and attractive glass that becomes your safe domain for SEO. Now, your potent SEO cocktail is ready to be served.
The Last Word: –
Creativity is indeed the key to present the best SEO practice when you are at liberty to include different ingredients as per your clients' tastes and preferences. And the best part is that you can make a delicious cocktail and raise a toast by employing different ingredients that are at your disposal.