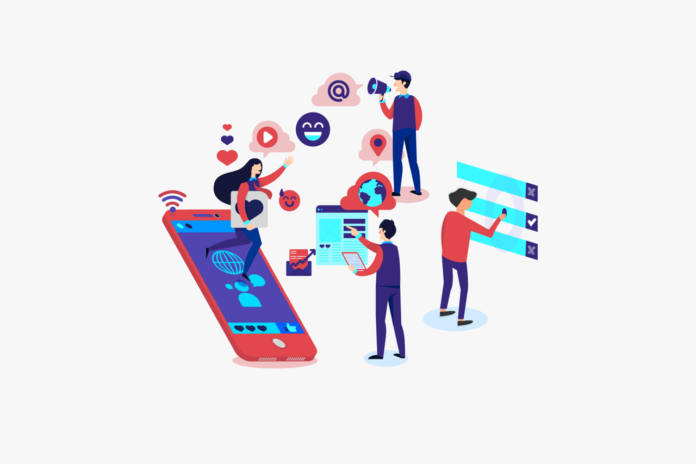 Video is a powerful and effective addition to digital marketing campaigns today. Its rapid progress and wide acceptance by the audience can take digital marketing campaigns to the next heights. This trend is followed by almost 83% of businesses online as video marketing promises high ROI than over mode of marketing. 
Nothing can be more effective than using a short teaser video to introduce a business product and service the first time. Video has great potency than words can do and instill a strong impression in the minds of consumers. As any business can benefit from a short introductory video, knowing the correct use of video can help. 
This doesn't require having professional video editing knowledge, but a little can take a long way. There are overwhelming options for an online video editor, but choosing the right one can be daunting. So, try to pick the one that suits your requirement the best. If using an editor the first time, installing one with a user-friendly interface and features will be helpful. 
Strong Appeal of Video Representation 
Yes, you heard that right! Video representation of a brand is what consumers rely on more and effectively influences one's purchase decision. The video representation can likely establish a string of connectivity with consumers. Video helps consumers get vivid details of product features and suitable to understand whether it is worth investing in. You can make your life so much easier with a subtitle text generator saving lots of your time in the editing video.

The latest video-making application and online editors can create magic and add a personal touch to product launching videos. So, you can try InVideo, an online video maker and editor with plenty of features to implement on video files. The in-built templates make it quick and easy to create a video giving it a personal touch. It should be relevant to your brand, product, or service.
With the help of this editor, you can create attractive videos to influence customers' purchase decisions. 
Videos Are Great When Explaining a Product to Consumers 
Video marketing always occupies the top place when it comes to choosing the right marketing mode. It has a thorough explanation to consumers about details of the product and its features that help it stand out from the rest.
Do not forget to include video clips in the digital marketing strategy you follow for the good of your brand promotion.
If planning to outsource digital marketing services, make sure to prioritize video to the team. If approaching an expert team, they would recommend video marketing over others available for higher ROI and effective results.   
Video Representation Promises A Higher Return On Investment 
Several factors influence the ROI from video marketing. It includes organized content planning, video quality, and information reaching out to consumers. Nonetheless, videos are more responsive and give a high return on investment for brand promotion. 
Is creating video time-consuming and expensive? Yes, that's true to some extent, and this is why apps like InVideo come to the rescue. It enables ease of video editing using simple to follow steps and features to use on video. This technological boom can help one save time and money preparing for video marketing on an affordable budget.   
The host of the latest technology software makes video recording and editing affordable and creates engaging and explaining videos for marketing. By spending less on video, you can expect high ROI for your brand items. 
The Impactful Result On Conversions And Views With Video Marketing 
Gone days when attaching a product or service picture would do the rest for marketing and grab customers' attention. The evolving trend in marketing with changing consumer behavior necessitates the use of video clips. It has further-reaching impacts in today's media-driven consumer groups. 
Amidst busy life, people hardly have time to go through product reviews, and so, videos are convenient to grasp in-depth insight into product details. Video promotion clarifies product or service details and how it stands out from the rest.
While engaged in some tasks, it is convenient to watch a product video than to read its reviews. This is where videos are convenient to form and one of the effective marketing forms. The brand using video presentation would eventually realize increased conversions of consumers and views on videos. 
Motion Drives In More Attention Than Static Product Showcasing 
A video showcasing catches consumers' attention and compels one to examine the brand's service or product closely. The vivid illustration of product features imparts better information, and consumers can judge the worthiness to invest in the same.
Websites are also using videos to grab viewer's attention as consumers are less likely to rely on text presentation of brand items. So, motion showcasing turns out to be fruitful than static ones.  
Do Videos Contribute To Brand SEO?
Yes, upload video on YouTube by using commonly targeted terms to help consumers reach out for brand video upon search. This is an effective option to place your business on the first page of the search option. This is because Google includes videos on YouTube on top of search results with the correct terms. 
On the other hand, when people search for videos on Google, they get YouTube video links. This is an effective search option that can take your brand presence to the next level and make it easily recognizable.  
The Closing Part 
People love watching videos and so make the most of it by creating attractive videos. Use the latest and easy video editing apps to incorporate the unique features, creating innovative videos.
So, marketers need to prepare effectively to reach out to people quickly and boost company sales. Try to use quality video, and if you are yet to incorporate one, you must be missing on significant projects to your competitors. To stand apart and retain a stable position online, video marketing can smoothen your way of success and achieve your goals better.
An appealing concept and quality video can help you become confident with your business and benefit from marketing campaigns. Know the role of videos and use them judiciously for effective results. 
 Also Read: How To Plan Marketing Videos That Are Truly Engaging?