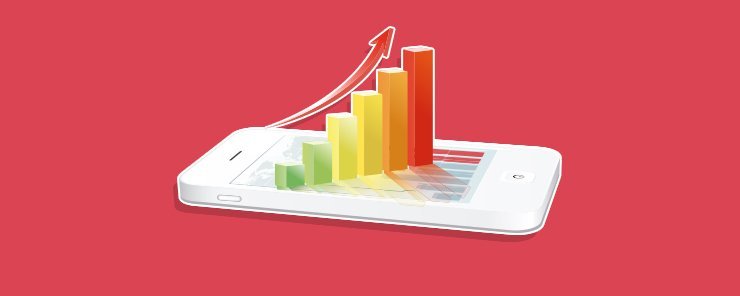 It is not an overstatement to say that your day-to-day life revolves around the numerous opinions and feedback you get from your social media circles. This trend brings to light the unbeatable power of social media. However, it is only when you devote your time and efforts into churning out a campaign that you as a marketer can engage, influence and boost your brand's visibility to enjoy a sustained growth in business.
Change is universal which can be seen in many facets of marketing campaigns as well. However, the good news is that certain important factors will still remain the same, allowing you to focus your efforts in winning the social media game. One such factor that is insulated from market dynamics is the significance of audience engagement. Next in line is the prominence of unparalleled customer service that will declare you the winner, always allowing you to play the right type of cards.
If you are looking for some creative ways that will make a mark on your online presence, here is the list of some smart initiatives which when implemented can pave way for a successful social media marketing campaign.
1. The Undeniable Strength of Messaging
How do I keep my customers happy? This should be the most important question that should be answered by every social media marketer; day in and day out. This introspective query, as part of your social media marketing campaign will lead to a happy customer to become your permanent customer. Allowing you to ask the right types of questions to consumers, you as a marketer can instill confidence in the minds of your consumer through a resourceful conversation.
The following are the concerns that should be addressed by you through the mechanism of right questioning.
a) What are the interests and apprehensions of my consumers which are linked to their lifestyle?
b) What is the target market of my product?
c) How do you like our products or services?
It is through the above quoted social media questions that you can make your customers feel special. You are actually listening to them when you begin to pose such questions and this is what your customers are looking for. Given the increased patronage of social networking platforms, the time is ripe for you to make the most of this ideological shift.
A research conducted by J.D. Power quoted that 67% of consumers checked out sites like Facebook and Twitter for customer care. With netizens turning to brands that are enlisted on social media platforms, this move can prove beneficial to social media marketers. Agreed that it can become a daunting task to engage the ever-increasing pool of customers via social networks. But there is a solution that is emerging in the form of a smart use of messenger applications.
Solely meant to engage online customers through their social media platforms, it is the convenience of having a one-on-one encounter with your customers that will work in your favor. You can weave magic through a host of emoticons that can be included to match the varying tastes and personalities of customers.
Bringing in a human element, it is through this personalization tactic that social media experts can avail the benefits of messenger bots. A Facebook Messenger Bot is a live messaging tool that helps marketers engage in contextual conversations with their customers through an automated conversation; a practice that is in vogue since 2017.
2. Promotion of Active Interaction
2017 can be earmarked as the year in which engaging online content is making waves. Majorly taking the shape of videos and images, this pictorial interaction is in tandem with the growing influence of content marketing in 2017. Plenty of avenues are now open for social media experts to generate organic traffic through retweets, shares and likes.
A picture is worth a thousand words!
In line with this maxim, it is be wise to incorporate images to enhance your online presence. Creating a constant buzz on Twitter and Facebook, you can stream a series of teaser trailers about your product. This is one smart way to ignite the inquisitiveness of your target audience who will be looking forward to what's in store for them through this video. And on the day of the product launch, you can become the proud presenter with a huge count of "likes" and "shares" on Instagram, Facebook and Twitter. Linking your products to Instagram stories is another creative way which permits online shoppers to view and order your offerings.
3. Blend SEO with Paid Content – A Move Towards Omnipotent Content
The marketing fraternity of today is lucky to be flourishing in an era of high-quality and compelling content. Making "paid content" king of social media campaigns, you can increase your brand's visibility through paid content marketing. Helping you garner leads which can eventually widen your customer base, this option offers you a better return on investment. Seen as a small investment for big gains, the paid content will not be a taxing expenditure when you go about the cost-benefit analysis.
Now is the time when paid content can be customized according to the hosting social media platform. And this can become your biggest advantage when you can target your offerings to suit the varying needs of multiple users. Typically incorporated by upcoming and small start-ups, it is through quality content that marketers will be able to gain visibility for their introductory products, offers and business announcements.
4. Unleash the Power of Upcoming Social Media Features
Constantly subjected to dynamic changes, social media seems to be evolving by the second. Bringing in a rush of novel features, updates are the common occurrences that are surprising netizens. It is important that every marketer should take advantage of every upgrade that social media platforms come up with. It is only when you are watchful of the new additions to the site that you as a marketer can unleash its benefits so as to arrive at a mutually beneficial state. All for the sake of customer engagement, it is through your dedicated efforts that you and your customers can enjoy a lifelong business relationship supported by a database of customer feedback and suggestions for improvement.
Conclusion: –
With the unending list of features offered by social media platforms, you can be one amongst the 81% of small and medium sized businesses who can reap benefits in the form of business growth and increased sales. All about how well you can utilize these features in an effective manner, the onus lies on constantly seeking to answer one important question.
Is value addition an important part of my social media strategy? This is the question that should be posed to look into certain deficiencies that can be corrected through customization. Constantly on the lookout for creative means to improve your social media presence, it is through this trait of mindfulness that you can extract the best out of the emerging opportunities that 2017 and beyond has in store for you.