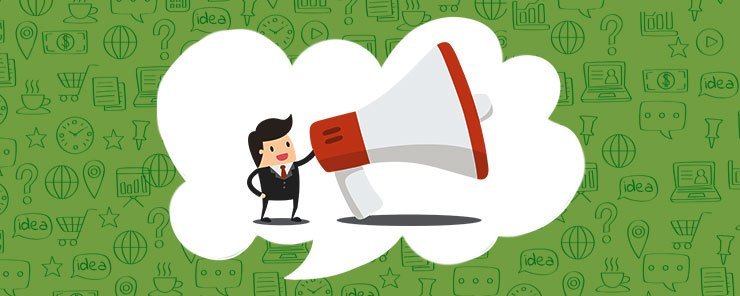 We have hit the midyear mark and it's time to look at what the second half of 2017 has in store for the ever-changing world of digital marketing. Take a note of the following Marketing trends that you should watch out for. These are important for digital marketing agencies that want to stay ahead of times to help their clients:
1. Content Marketing gets Serious
According to Content Marketing Institute, only 37% of B2C marketers in 2015 said that they had a documented content marketing strategy. The number increased only marginally to 40% by the end of 2016. However, this is set to change as companies with a formal documented content strategy are experiencing more success. Companies who have invested heavily in content marketing early are reaping the benefits.
Documenting content marketing strategies means that everyone in the organization will understand its importance and align their goals with content marketing. Check out this short video of Annual Content marketing research by CMI
https://youtu.be/YguuBS79ros – CMI video
2. Build Custom audiences
Tools like Facebook custom audience lets marketers target their ads to specific segments. Marketers can choose to segment based on location, gender, interests etc. You may already be doing segmentation for your email database on various parameters like user browsing history and buyer's journey. As technology evolves, marketers will have more tools and information to customize the audience further based on parameters such as real time user conversations, contact lists and buying intent.
This will allow marketers to focus their ads to relevant audiences. Marketing ROI will be increased which brings us to our next point.
3. Clear ROI
Return on investment will get easier to measure. Already metrics like conversion rates, click through rates and traffic to landing page are helping marketers measure the return of their efforts. Advertising platforms like Facebook and Instagram will delight advertisers with more measurable metrics that clearly show what efforts are giving them profitable conversions.
Granular audience profiling will take away the ambiguity and marketers will know what part of marketing campaign works.
4. Behavioral marketing- Listen and deliver
Digital marketing has come to be more about listening to customer's challenges and providing a solution. Behavioral marketing is taking marketing action based on buyer's behavior. A lead's behavior and actions will determine what mail they receive or which ad they see. For Example: A lead receives a thank you mail and support reading material in response to signing up for a webinar.
Instead of guessing what marketing message to send next to a lead, the marketer will listen to the customer and deliver what he asks for. Consumers are no longer a passive audience receiving your ads but an active participant sitting at the marketing table. Check out behavioral marketing tools by Google Analytics, Kissmetrics tools and Woopra.
5. Live Events
The introduction of Facebook Live streaming saw a great response this year. Many brands are leveraging this feature to increase social media following. Webinars and live streaming on social media is popular because it gives exclusive content for a limited period of time. This trait of exclusivity will lead to the rise of live streaming as effective marketing tool in 2017.
6. Intrusive marketing is rejected
As the name suggests intrusive marketing is anything that invades user's attention without their permission. Spam emails, dubious redirect links to landing pages and unwanted ads are all examples of intrusive marketing. Such practices will be penalized both by the users and advertising platforms.
Pop-up and spam blockers are ways to block out such attempts by users. Even social media sites are very careful of showing feeds and posts of brand pages to everyone now. They only want the relevant conversations by friends to show up in user's feed.
Anything that dilutes the user experience is a bad marketing tool. Instead marketers have to ask themselves how they can enhance their user's experience. Always ask for explicit permission before giving any information on your product or service.
In summary, marketing is going to get more measurable and targeted. Leverage good content to serve real time challenges that your audience faces. Continuous listening and adjusting seem to be a good strategy going ahead this year.