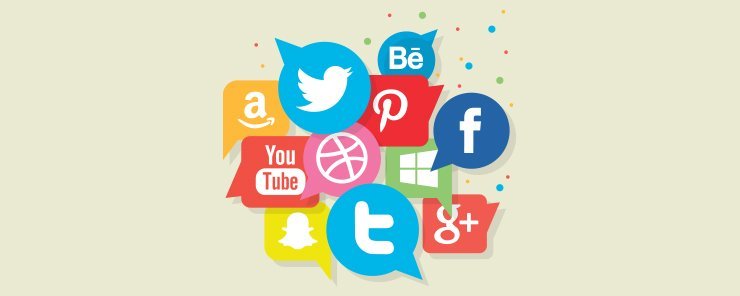 The prime aim of every digital marketer is to make their product and company popular via different marketing channels. While you as a marketer will employ many free practices to boost traffic to your website, the cost element is what makes all the difference.
There are no free lunches in this world! In line with this maxim, while there are certain free tools that will help you boost your traffic, it makes sense to part with some amount of money in your efforts to achieve better results.
So the question is: Why not pay for certain social media services which can deliver you with sustainable results?
And the answer is definitely a loud YES!
"Cheap and best" is another adage that should be done away with. Cheap isn't always be the best, especially when it concerns the scope of social media marketing and its influence on your business.
So, "pay and play" is the golden rule that should be followed.
Gone are the days when social media marketing used to generate organic traffic simply on the strength of compelling content. Now is the time when posts are sold to the one who bids the highest. Given the ever-expanding scope of social media, it is the ultimate betterment of businesses that entrepreneurs should set aside money for social media services. And if you are still apprehensive of the "paid" component, here is the rundown of important reasons that will validate your intent to pay for what you get.
1. Purse-Friendly Social Media Posts
Notwithstanding the fact that social media helps you gain better visibility, it is the cost-effectiveness that supports your cause. It is a relief to understand that paid media marketing comes with a low cost. And when you compare the amount of money spent for traditional advertising, this amount can amount to peanuts. Allowing you the luxury to test your content teamed with the creative aspects, this marketing channel offers plenty of insights about your customer base.
You can come out with a perfect and cost-friendly combination of ad copies, compelling content and creative posts that will promise better reach to your target audience. This activity which provides you with essential information can be eventually used in the implementation of expensive marketing campaigns through other mediums, in the event you are uncomfortable with running campaigns on social media platforms.
Available on all social media platforms, you can pay for the ads you post on Facebook, Instagram and Twitter. Jumping on the bandwagon of paid social media platforms are LinkedIn, Snapchat and Pinterest which have increased the number of options for marketers to make the most of paid social options.
Different Price Tags for Different Social Media Platforms
If you wish to create an ad on Facebook through a sponsored story, you may be paying $1 per click for your blog. This way, you will enjoy a better reach when more people click and read your blog. Going a step further, you can creatively engage users through your content while making them sign-up to your email ad campaign.
Twitter on the other hand might charge between $0.50 and $0.75 as its cost per engagement; including clicks, retweet, replies and follows.
The professional networking site LinkedIn offers sponsored updates to the tune of $1-2 dollars as an estimated cost per click; capable of turning first-time visitors to subscribers and eventually into your target customer base.
As you have already noticed that paid socials come with a very small price tag, why not make the most of paying a little and getting a lot more out of them? This way, you will be pleasantly surprised when your compelling content will influence the purchasing decisions of your target audience at a very low cost.
2. Better Reach for your Organic Content
Next in line is an important factor concerning the visibility of your organic content. It is an perquisite for every digital marketer to ensure that his posts generate maximum reach with social media enthusiasts. A bitter truth comes in the form of a red flag when most of your organic posts on social media are not getting noticed. Also, it is a frightening scene to understand that only 20% of your followers get to view your posts on various social media platforms. This data point should ring the bell for companies who are solely dependent on organic content. This is when paid social media options can come to your rescue. Offering a better reach to your audience, it is through paid socials that you can expand your customer base beyond your social media family.
YouTube which is tagged as the most patronized search engine for videos offers paid YouTube Ads as an awesome option to promote your company blogs. Allowing you to position banner ads on appropriate videos, you have the power to excite customers by picking the best category that will match your post and team it with a befitting video presentation.
3. You Can Clearly Define Your Target Audience
Paid social media marketing is all about reaching out to target audiences who have a genuine interest in your company and its product line. In addition to assisting you strengthen your brand, paying for social media posts will uncover your target market through various parameters including keywords, job titles, geographical locations, demographics and buying preferences.
Basically helping you find your niche, it is only when you are able to segment your audience that you will able to target them effectively. Once you have identified your target market, you can then initiate the paid social media option. And what do you see? You will be thrilled to note that all those people who you wanted to see your post will actually see it.
Reddit – The Specialized Community
Paid socials can be used to influence the specialized Reddit community. Identified as a user group which gives a lot of importance to online content that is engaging, interesting and educative, you can target this group provided your content meets the above mentioned pre-requisites. Also, it is common knowledge that Reddit ads come up on many web pages. Given the fact that the online community knows that it is an advertisement, their intention to click an ad is an indication that they are looking for what you are offering. This way, you as a marketer will be able to target the right audience.
How does a Reddit Ad work?
Keeping in mind that the title of your Reddit Ad can make or break a deal, it is all about being upfront with what your content is all about. Clear and concise titles will surely demand a click by Reddit users who will begin to comment on the content, transforming it into a prolonged discussion. It is through these online discussions that you can make necessary changes to your blog to gain maximum visibility.
And for all this, Reddit charges you lowest prices for clicks, ranging between 3 and 5 cents. On the flipside, Reddit Ads demand an initial investment of $5 for every campaign and $0.75 for every impression. This amount will periodically rise as you begin to gather attention through your posts.
Conclusion: –
All for the sake of making your blog the most popular destination for social media followers, paid social media marketing is the perfect option. Offering you an opportunity to pay for clicks and traffic right away, you as a digital marketer can build a strong relationship with your target audiences with little investment.