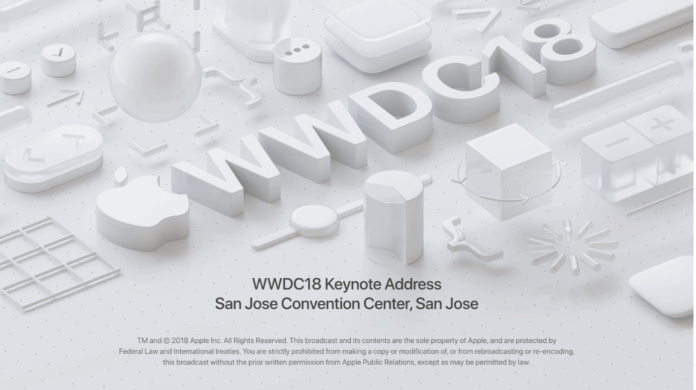 Apple is back with new and innovative features in this year's Worldwide Developers Conference (WWDC) keynote. While some updates were really more for aesthetic purposes, the rest of the innovations set the groundwork for more upcoming technologies that include AI and VR. This Apple WWDC 2018 definitely gave the developers something to talk about.
The event kicked off with two-hour presentation presented by Apple senior staff that introduced four key innovations – iOS, macOS 10.14 Mojave, watchOS 5 and tvOS 12. The main focus of this year's keynote was on software, instead of hardware. The debut of Mojave and the launch of iOS 12 on older models took the center stage, but we'll elaborate on that below.
In this article, we will sum up all the important updates that were introduced at Apple WWDC 2018 Keynote.
iOS 12 Update
Performance
The iOS 12 update was one of the biggest announcements that were made at the keynote. Keeping older iPhone users in mind, Apple has introduced the iOS 12 update for any phone that supports the iOS 11 update. Instead of offering tweaks and redesigning the home screen, Apple offers improved performance for older models. The latest update makes it 40% faster to launch an app, 50% faster to display the keyboard and 70% faster to access the camera and snap a photo!
ARKit 2
To foray into the world of AR, Apple introduced Apple's ARKit development platform and new Augmented Reality features. It collaborated with Fender and Lego, to show off it's AR capabilities by showing a demo of a Fender guitar as well as a Lego Minikit that allows multiple users to play with an augmented reality Lego town.
Apple also unveiled a brand new file format (USDZ) that it developed in collaboration with Pixar to optimize sharing GIFs and videos that feature 3D graphics and animations.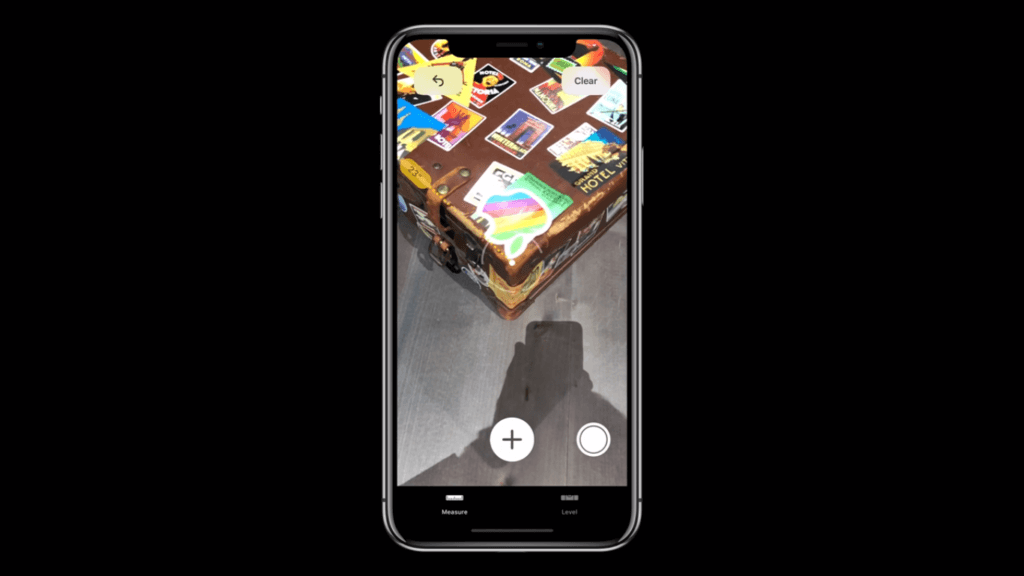 Measure
Apple also unveiled a new app that uses the company's AR capabilities to measure an object without the use of an actual scale. Simply using your phone, you can measure distance and length. All you need to do is simply tap on the phone and drag a line using your finger to measure an object. Apple measured a suitcase as a demo for the app.
Improvement To Photos
Your Photo App just got smarter! A new 'For You' Tab is now visible on the app, which makes suggestions on what you can do with all the photos that you have on your phone. Suggestions include making looped Live Photos (like a GIF), sharing the photos with the people that are tagged in them, etc. However, be warned that the facial recognition feature uses the iCloud Photo Library, so you might need to extend your storage capacity.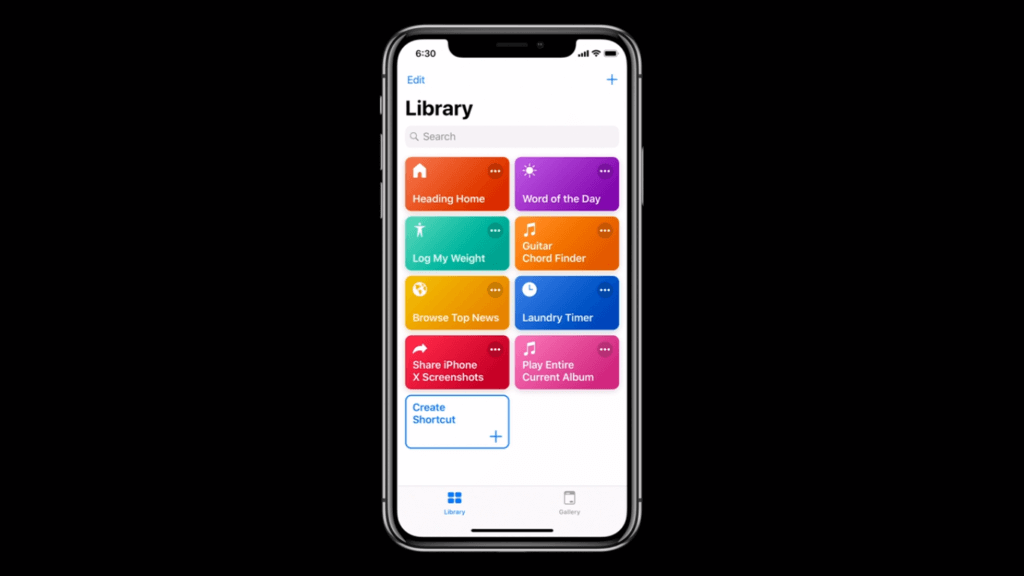 Siri Shortcuts
Google unveiled how smart it's assistant can really get, well Apple hasn't yet reached Google's level but it did integrate something known as Siri Shortcuts, where you can add a few tasks that Siri can perform. The one demo that Apple showed on stage was integrating the Tile App to the keyword "Siri, I lost my keys." This phrase will result in Siri opening the Tile App and asking it to ping the tile on your keys. You can also get Siri to trigger a series of commands, such as when leaving home, you can ask it to turn your thermostat and your coffee machine off, and so on.
Siri can also make other suggestions such as letting you know what's in the vicinity and give you prompts such as turning your phone on silent if you have a movie scheduled or messaging your colleagues if you are running late to the office.
New Apps – Stocks, News, Books and Voice Memos
Apple has combined the Stocks and the News Apps and has made it more accessible and comfortable to use. It also finally integrating Stocks on the iPad.
Another innovation was Voice Memos, which you can directly record and save. However, it doesn't allow you to save it to Cloud as of yet, but it could something that you might get when it is officially introduced.
The Books app also got a revamp, along with the company dropping the 'i' from the iBooks and simply renaming the app to Books.
Grouped Notifications
Group Notifications were finally introduced, no more crowded notifications on your Locked Screen. All notifications from the same app will now be grouped together into one and you'll also have more options for dealing with the notifications directly from the lock screen.
Do Not Disturb
For people who are concerned that they are spending too much time glued to the phone, well Apple has offered a solution. A Do Not Disturb feature allows you to limit the time for certain apps, also more options for dealing with notifications (including turning them off), as well as turning notifications off for all apps during a specific down time – such as when you are sleeping. Once you wake up, you can access all the notifications with the press of a button.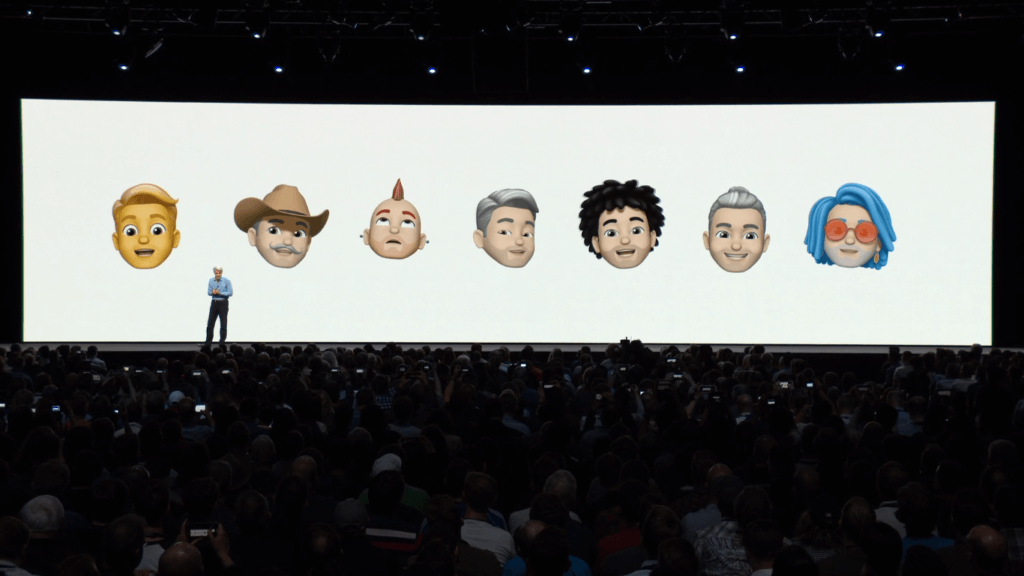 Memoji
The success of Animoji has prompted the company to introduce more personalized emojis. The Memoji allows you to create an emoji that is designed to look like you (or how you want people to see you). You can add features such as glasses, mohawks, freckles, etc. to modify the emoji. You can also use the memoji in live chats and also in recordings. Additionally, four more Animojis have been added – T-Rex, Ghost, Koala, and Tiger.
Facetime Group Calling
The latest update allows you to now add as many as 32 people in a single group call. The company is using a moving tile display to show the videos of the people in the chat as floating tiles, when someone speaks in the group chat their video becomes more prominent.
CarPlay
CarPlay will now support third-party navigation apps including popular apps such as Waze and Google Maps. Apple also made tweaks to the CarPlay's display making it more sleek and attractive.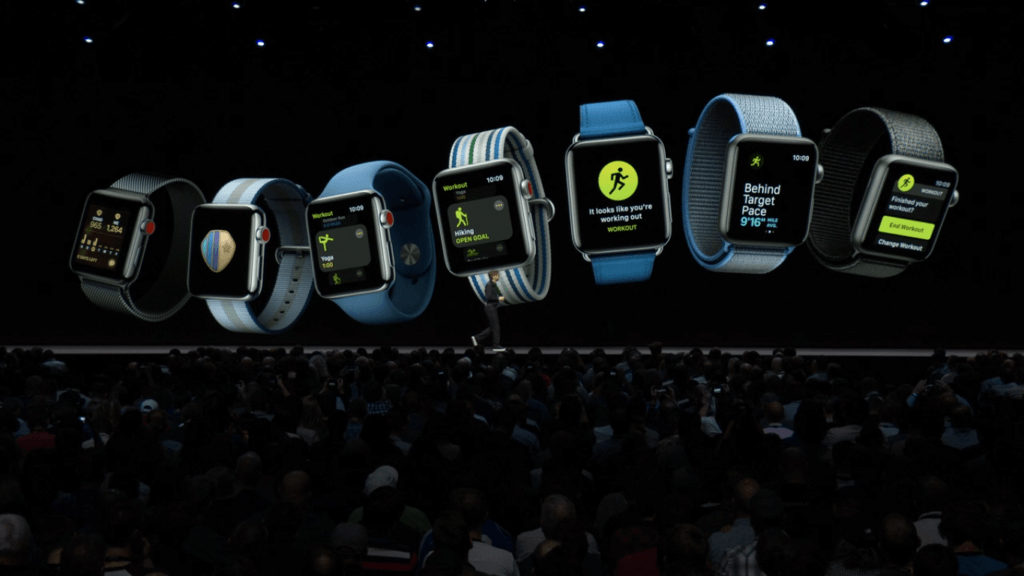 WatchOS 5
Following the launch of Apple Watch 3 a few months ago, Apple introduced its brand new and updated WatchOS 5.
Focus on Health & Wellness
The latest update focuses on what made Apple Watch popular – health and wellness. WatchOS 5 introduces Automatic Workout Detection, which can suggest activities based on what it thinks you are doing and it can also end the workout when you've stopped working out, if you have forgotten to do so. There are also challenges, where you can create competitions among friends. There are also heart rate trackers for yoga, heart rate and altitude detection for hikers and rolling mile pace tracker for running workouts.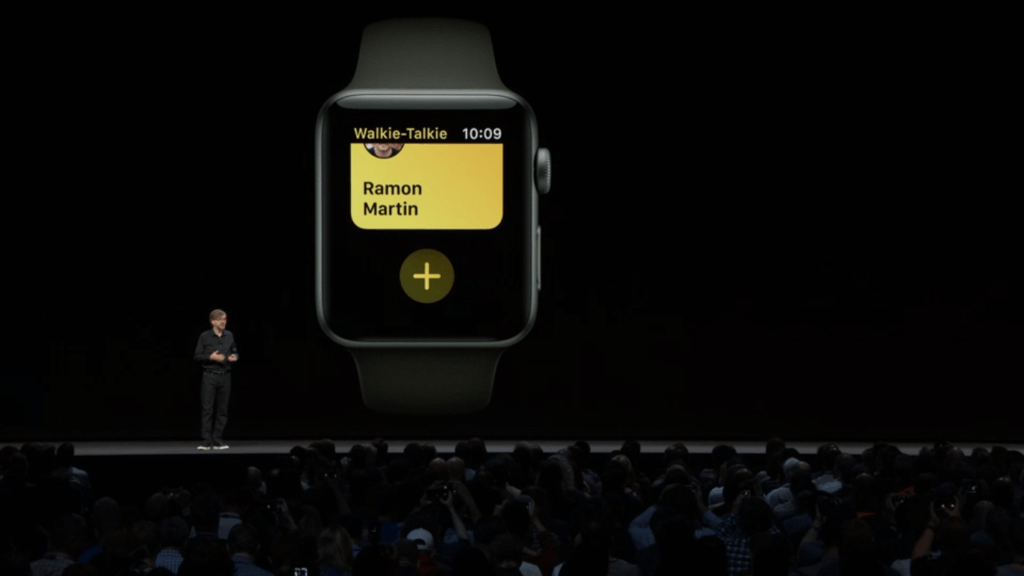 Walkie Talkie
Another cool feature that Apple launched is a walkie-talkie feature. So, now all you need to do is choose a person to the walkie-talkie with and once they accept your request, you can talk to this person (over both cellular and Wi-Fi) by simply pressing the Watch button.
Podcasts
Apple is also integrating Podcasts to your watches, which syncs your spot in audio across devices, while there's a Siri face, who knows when to activate the voice assistant automatically once a fresh notification comes in.
Student ID Integration
This feature hasn't yet been rolled out across all universities, but is only accessible to 7 universities first. Now student's don't have to carry their IDs on them, they can simply add their Student ID cards to their Apple Watch. It will allow you to access your dorm, pay for snacks, or even laundry.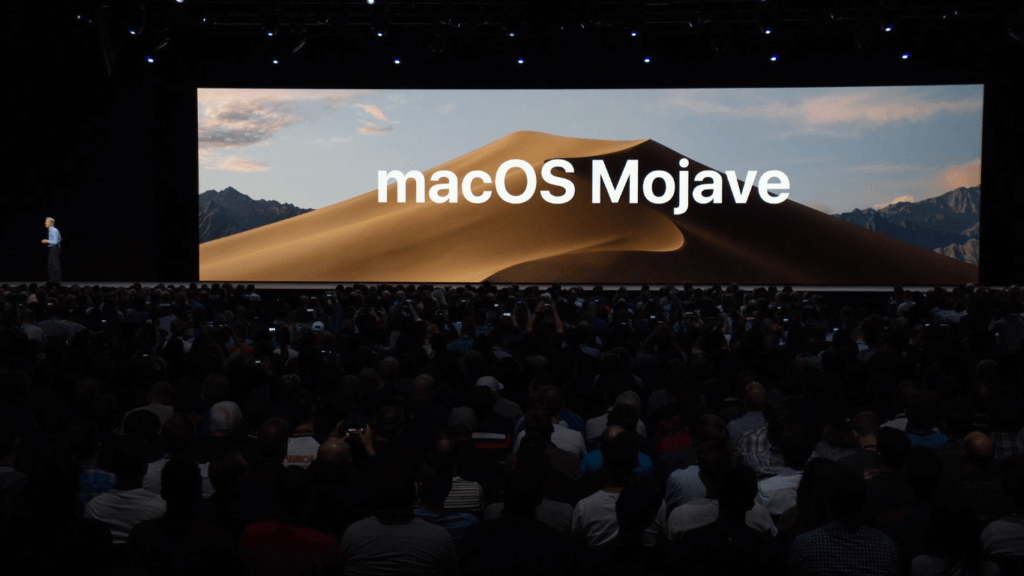 macOS Mojave
The recent update on Mac shifts from the mountains to the deserts of Mojave and this update comes with some amazing features.
iOS App Portability
The limited apps on MacOs have been voiced by a number of developers as well as users. Well, now you can simply import the apps from your iOS. Apple announced that it is making it easier to bring apps from iOS to Mac. For now, it is only going to bring the Voice Memos, Apple News, and Stocks apps, but this feature is going to open for developers from 2019.
Dynamic Desktop
If you ever wanted a real-time desktop background that reflects the exact time of day, well then Apple has delivered. Its recent Dynamic Desktop changes the shadow on the background (in this case a desert mound) depending on the time of day outside. You can see the shadow shift as the sun moves across the sky and a darkened background when the sun finally goes down. While this is just a small feature, it comes with amazing possibilities for the future.
Dark Mode
Apple also introduced a 'Dark Mode' which uses a dark hue on all of Apple's first-party apps instead of the standard color that Apple features come with. The users will have the option to select between the Lite Mode and the Dark Mode in the Setting Panel. The 'Dark Mode' was designed to be easy on the eyes for people that work late into the night.
Desktop Stacks
This is a Nifty and helpful feature that Apple has introduced. For people who constantly have cluttered desktops because they find it easier to have everything on their desktop. Well with this amazing feature, you can now group similar items on your desktop. You can click on it to expand it and collapse it, clicking on whatever you need. Additionally, you can also scrub through the stack with gestures to scroll to an individual file.
Finder, Gallery View and Screen Shots
Apple added a new Gallery view in the Finder, which now shows you a whole lot of meta data attached to the photo. It includes data such as name, file type, type of camera used, type of lens, and much more.
There is also Quick Actions that allow you to create PDFs, password protect PDFs, and even run custom Automator Actions on files. An additional feature has also been added to the Finder's Quick View which offers new Markup Tools that allow users to easily rotate and crop images, mark up PDFs, and trim video and audio clips without requiring them to open an app.
Apple has also slightly improved Screen shots which now allow a greater control over magnification settings, as well as an option to screengrab directly from a video.
Safari Privacy
In the wake of multiple security scandals, Apple is doubling down on the security for its Safari Browser. Social Media will no longer be allowed to drop cookies without first notifying the user or accepting his approval. It is also making it harder for Ad companies to perform site-to-site tracking, also known as 'fingerprinting'.
Continuity
The recent update also offers this cool feature that allows users to pick up where you left off on other Apple devices. Additionally, you can also get your Mac to perform functions on your phone. For example, if you are working on a Doc on Mac, you can invoke a function to take a photo and it will automatically activate the camera on your phone. Once you take the photo, it will automatically appear on the document in the Mac.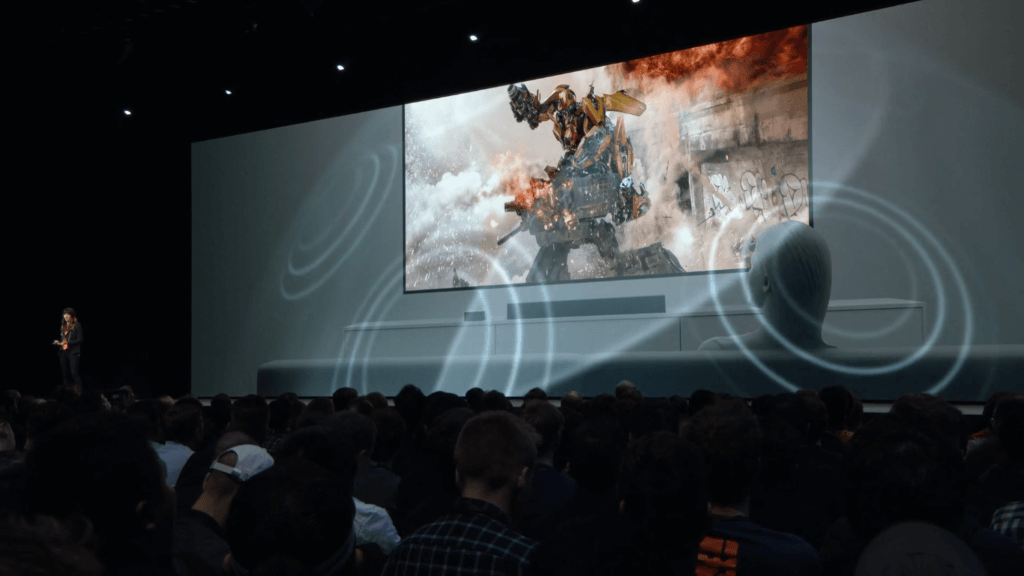 tvOS
Apple 4k HDR TV & Dolby Atmos Sound
Apple TV added a new 4k HDR TV that comes with Dolby Atmos Sound, making it the only TV that is both Dolby Vision and Dolby Atmos certified. However, you will definitely need the compatible Dolby Atmos speakers. If you've already got content in your iTunes Library that supports the Atmos Sound, they will automatically be upgraded to support the new format. The Animated Screen on the TV, 'Aerial' is also getting an upgrade and will now let Siri offer locations and info on places of interest from across the globe with a tap of the remote.
Zero Sign-On
The TV includes a 'Zero Sign-on' feature that allows you to access all your supported apps on your TV, as long as both are using the same broadband. This means if you get a new TV, you won't be required to sign-in to every App separately to start using it. Charter Spectrum is expected to be the first to support zero sign-on, but Apple says it plans to add others.
Phew! The two-hour keynote covered so much in such a short amount of time. However, the company didn't make any anticipated announcements regarding hardware, such as a hint regarding the new iPhone, Macbooks or Mac mini. So, we will just have to wait and watch!
Which feature was your favorite? Let us know in the comments section below!
You can watch the Video Recap of the same here.