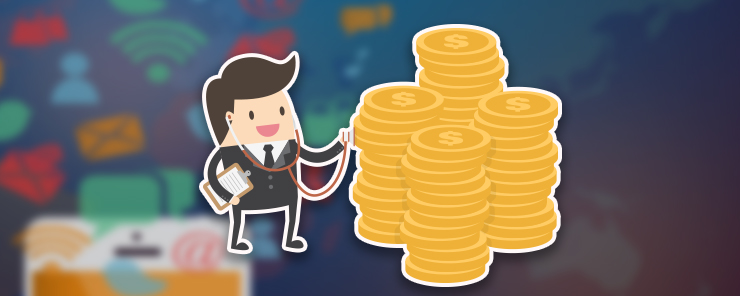 Smartphones are currently selling out like hot pancakes. Wondering how Smartphones have became the favorite device that they cannot live without?
The credit goes to mobile apps, without which I doubt these devices could even be called smart.
Just imagine your phone without these applications!
Your smartphone would do NOTHING, other than make phone call, of course!
App downloads have reached an all-time high. In 2015, there were 25 billion iOS app downloads and 50 billion Android app downloads. There were 167.05 billion total app downloads, and this number is expected to reach around 253.91 billion by this year.
Why do you need a mobile app?
Mobile applications have become the major source of driving traffic, growth and revenue for all kind of companies.
Not just startups, but enterprises are using mobile apps to achieve a wide variety of business objectives.
Mobile applications have made product/service(s) available to the customers 24×7. Giving them the opportunity to interact any time they wish without changing devices.
Another main advantage of the mobile app is that it permits real-time engagement with customers and leads them through various steps of purchase.
Mobile Apps also help in increasing brand recognition among the audience. One of the biggest advantages of Mobile App is that it becomes another medium for sales.
Developing a Mobile App isn't cheap, let me share some useful insights regarding the In's and Outs of costing and help you make the most cost-effective choices and give the best ROI of your development budget.
What Factors Influence Costing of a Mobile App Development?
Business Model
The mission of developing an app begins with a business plan and the type of business model you are adopting to generate revenue.
Before creating your app, ask yourself these basic questions:
• Where is your target audience spending most of their time?
• Which platforms and devices are they using?
• Will the app be free or paid?
• How will you monetize?
• Will there be any in-app purchases?
• Will you showcase 3rd-party apps to generate revenue?
All these questions, along with many other endless factors will decide what kind of app you need to build. It will also give you clarity regarding the money you will require to invest.
The main aim here is to connect with the target audience and generate maximum revenue to achieve high ROI.
Development Team
After sketching out your Business model and plan the next big factor which influences your budget is development team.
Per Yalantis, if apps are built by large companies the expense is between $500,000 – 1,000,000 compared to $10,00 – $25,000, when built by micro size development companies and freelancers.
Most companies are looking for high quality at low prices and development cost on hourly basis is cheapest in India between $10-$80 as compared to $50-$250 in North America.
Platform/OS
Once you have decided your Development team, it comes down to determining which platform you will be creating the app for. Relevant OS these days are Android, iOS, Windows or for the Web.
While selecting the platform, always remember that the apps should be compatible with various hardware versions of the mobiles. For instance, when it comes to Android it is a very large and diverse.
There are three factors you need to consider while deciding on which hardware/handsets the app will support:
Market share size of each Android handset manufacturer
Devices peculiar to a certain market
Client's Preferences
These factors apply to all operating systems.
Unquestionably, larger the number of devices more time will be spent on making the app suitable for multiple handsets, different screen resolutions, sizes and more will be the time dedicated to testing.
Given the current division of Android App market, developing an Android app may cost more as compared to other OS.
Functionality
The functionality of your app is decided by what type of app you are aiming to create. Broadly, app types can be divided into four categories according to their functionalities:
1. Table/List
These apps are straightforward and are designed mainly to display simple collection of data. Its functionality is very similar to a mobile-optimised website.
2. Database
These apps are quite complex and are designed to permit users to search, sort, and show data from very large collection of information.
3. Dynamic
These apps are connected to various platforms and software via APIs. For example, a 3rd party Twitter app would need to be integrated with Twitter's API to import tweets and other data. This addition to app development can increase the budget.
4. Games
One of the hardest apps to make is games. More complex a game will be more expensive it will be to build.
The main thing to understand here is that each app's unique feature and functionality will lead to a corresponding cost. Some app types may look costly to build but may turn out to be inexpensive.
Design
Customers buy through their eyes. To entice customers to engage with the app you need an icon, logo and various other features.
When it comes to budgeting, if you want to go for high-end design it's better to control cost at the functionality end and vis-a-vis.
App Marketing
There are various distribution channels, and each of them has its set of costs. For example, commercial channels like iTunes and Google Play charge about $100 for developer license costs. Another option is to go to a corporate app store administered via EMM platform.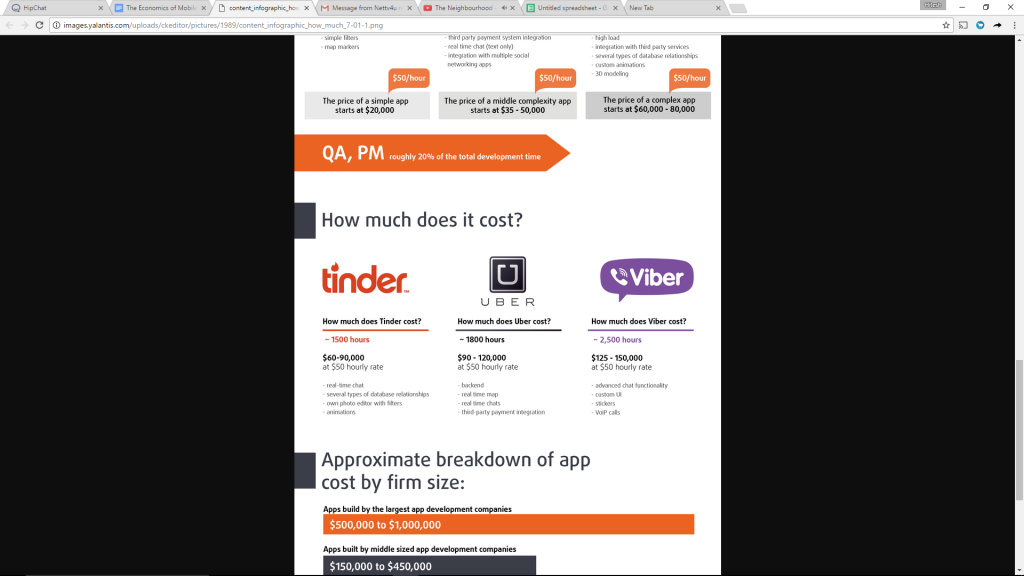 Conclusion: –
Mobile app development is a great alternative to traditional means to create and boost business value by improving productivity, contributing to sales along with traffic, and generating brand awareness.
It's crucial for businesses to develop a suitable strategy to capitalize on the power of mobile app technology. Understanding various cost factors can significantly help you to deliver maximum ROI.