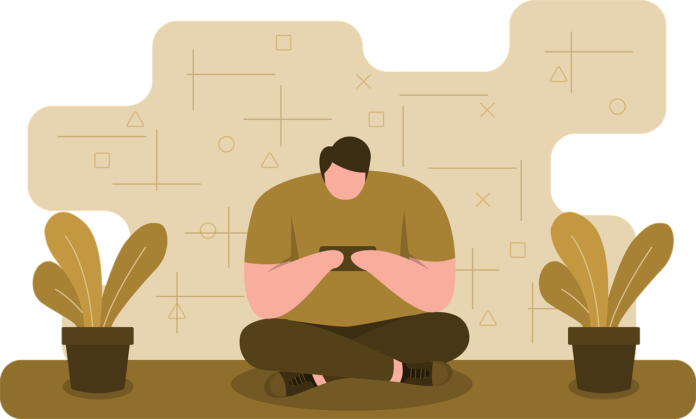 Today, we are constantly looking for new and innovative forms of entertainment that we can enjoy while on the go. As a result, mobile gaming has become bigger than ever. This field is also evolving in interesting ways and even businesses are coming on board, launching gaming apps to engage consumers and increase brand awareness. The demand for Unity developer teams is increasing as businesses look for experienced teams to help them develop innovative and effective game apps. 
The top three US mobile gaming apps have more than 38 million downloads. There are also, on average, eight games installed per mobile device in the US. The global gaming app market is expected to grow by 14% during the forecast period, 2020-2025.
For businesses wanting to enter the market, effective mobile gaming app development is required. This is because consumers are becoming increasingly picky about which apps they want to install on their devices due to the remarkable number of apps available. Gaming apps should, therefore, be unique and offer innovative entertainment features instead of being completely advertised-driven. 
Any organization or business should consider several aspects before investing in mobile gaming app development. Some of these include customer needs, usability, and cost. 
The Cost of Game App Development in Different Countries
Mobile game development cost is a subject that interests many businesses and organizations who want to break into this growing market. On average, the cost can range anything from $1,000 to a staggering $1 million. However, this differs from country to country. Let's explore: 
1. United States 
In the United States, 2D games can be developed for an average of $5,000 to $20,000. 3D game development is costlier and can range anywhere between $20,000 and $250,000.
2. China
Depending on the quality, size and complexity of the app, game app development in China can cost anything between $5,000.00 and $10,000.
3. India
On average, a simple mobile game app in India can cost $4,800. For more complex types of apps and 3D-style apps, the cost can go up to an average of $8,000.
4. United Kingdom 
In the UK, a simple app costs on average $13,000, while a more complex game app with specialized features can cost up to $52,000.
5. Ukraine 
The cost of app development in Ukraine is generally lower compared to other countries, while the quality remains high. The cost to develop a mobile game app can range from $3,000 to $9,000.
Which Type of Developer Should a Company Hire for Mobile Game App Development?
With the growing demand for game app development, increasingly more businesses are looking for developers that can build high-quality apps with unique features. But which skills should a game app developer have to ensure the app is successfully developed, tested, and launched. 
Typically, anyone with an interest in game app development should look at a Unity developer. This type of developer usually has the best skills, knowledge, and experience to design and launch a successful game app. Some of the skills a Unity game developer should have include: 
1. Strong knowledge of UX/UI 
Beyond good coding skills, a developer should have excellent knowledge of user experience and user interface design. These elements offer a better experience for users and allow for smooth operation. 
2. Good problem-solving ability 
Developing game apps can pose many challenges. Therefore, the ability to resolve any issues fast and efficiently is required. A good developer requires patience when approaching problems or fixing code. An ability to view elements from different perspectives and new angles can also be helpful. 
3. Creativity and innovation 
With the large variety of game apps available, an app needs to have unique features to make it stand out. Therefore, a developer should ideally have a creative mindset and be able to implement innovative ideas. A developer should also stay abreast of industry trends to ensure current needs are met. 
4. Time management ability
Game apps are complicated products with various moving parts. They usually require multiple experts to work as part of a team to put all the different pieces together. To thrive in this environment, a developer needs to work efficiently under pressure and meet all project deadlines.
5. Excellent communications skills
Throughout the development project, communication is incredibly important. Therefore, the right developer should have excellent communication skills and be able to effectively translate ideas and views. 
Finally, the right game app developer should also be affordable without compromising on quality. A Unity developer salary should ideally be between the range of $5,000 to $8900 per month. It is important to remember that the game developers' cost should also include tools and resources used. 
How Long Will it Take to Develop a Game App?
Game apps can typically take anywhere between three and six months to develop. However, this can depend on the complexity of the game app and the structure of the project. Some of the most time-consuming tasks in the project lifespan can include:
Researching trends and customer needs and forming ideas 

Designing, developing and prototyping

Continuous testing and improvements 

Deploying and launching the app 
Mobile Game App Development: More Innovation for Businesses
The modern business world is changing fast. For any business that wants to enhance its visibility and establish itself as a frontrunner, it needs to invest in innovative products. Mobile game apps have become incredibly popular over the years and, as a result, have become a valuable field for businesses to tap into if they want to stand out and reach a larger audience.
There are several aspects businesses or organizations have to consider before investing in mobile game app development. Two of the biggest of these aspects include the cost and hiring the complete Unity developer or team. Ideally, anyone looking to launch a game app should find an affordable solution, while not compromising on quality, and find a dedicated freelance Unity developer or team with the right skill set, knowledge, and experience to launch a successful product. 
Also Read: Top Gaming Blogs Which You Can't Ignore!!