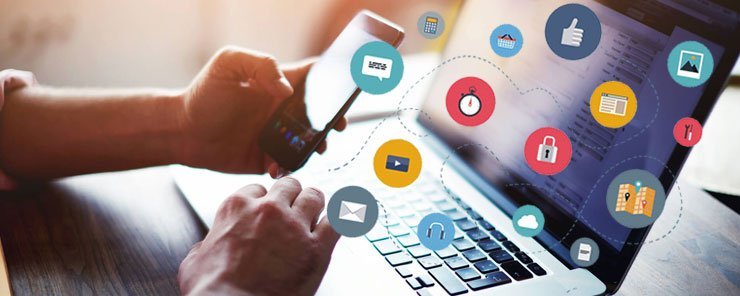 Most organizations have been opting for mobile app development in the last few years after realizing its importance in improving their businesses. Currently you might come across a number of companies offering you their mobile app development services. The availability of so many choices might leave you confused. Consider the following questions to ensure that you choose a company that can develop a mobile app that meets the various requirements of your business:
• How's it going to help you?
Not every mobile app development service provider is aware of online marketing techniques. Apart from having an attractive website, a mobile app development service can be considered good if they involve you in their discussions to produce unique ideas and then create an online marketing strategy for your mobile app in advance.
• Does the service provider consider your priorities?
After the mobile app development is completed, making changes to it is not easy like how you do for websites. Therefore, the best thing is to have a good strategy. If the company you choose is good, they will include your priorities and suggestions while planning.
• Is the service provider you choose capable enough?
Before you choose a mobile app development service, you must thoroughly analyse its potential. Check for the firm's reputation in the market. Also, ensure that the developers in the team are experienced and are well-equipped with the necessary tools required. The team must have a clear idea of what they plan to offer. You can go through the reviews about the firm to ensure that they are good enough for you to choose.
• Do they offer post development support?
Remember, the mobile app development process doesn't end with creating a mobile app. It must undergo necessary upgradation and enhancements with time. So, ensure that the firm will continue to support you even after the mobile app hits the market.
• How much does it cost?
Cost is a factor that people prefer over others when it comes to choosing a mobile development service. However, you shouldn't make a decision considering the cost alone. A 'cheap' service may end up putting you in a mess and you can't guarantee a good service even if it's expensive. So, the best part is to make a decision by considering the services in terms of features and add-ons by the provider. Make sure that you are satisfied with what they promise to offer.
• Do they know how to integrate other services to the app?
Apps can also be used for marketing by integrating social media features to it and if it's an e-commerce app, payment gateways must be integrated to it. Ensure that the mobile development service you choose is experienced in terms of integration of services.
Impact of technology in business is huge and therefore, you too must seek support of technology for your business to grow. Apps can be used to connect to your potential customers and boost sales. If you can't afford to have a developer of your own to create an app, you can choose the best mobile app developer to help you using the tips mentioned above.