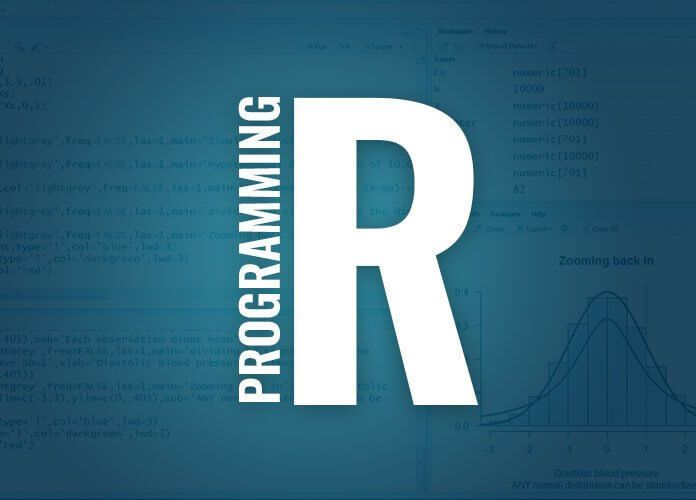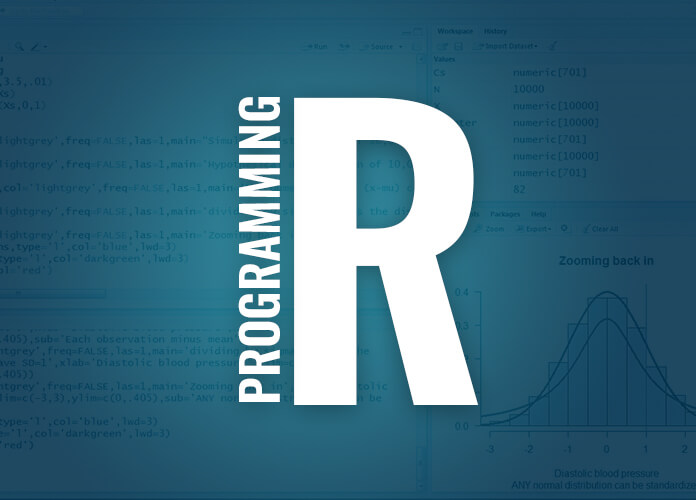 Any business today is being changed through SMAC, which is a a collective term for Social, Mobile, Analytics and Cloud. The effect of this change has been seen over multiple areas including, organizations, individuals and products. In this article, we will show you how to take your analytics abilities to next level by utilizing Cloud computing. Cloud computing is turning into an extension of problems for data sets that works on desktops and laptops. However, for beginners getting started on Cloud Computing Utilizing R Programming platforms can be more difficult than what it is. Moreover, you will likewise find about the advantages of utilizing R over cloud when contrasted with the desktop or the local client.
A well established platform for Data science – Cloud
Cloud computing has seen an unparalleled development and growth in recent years by empowering associations to scale rapidly and effectively. With the help of Cloud, organizations today gather, store and analyze huge data, which was nearly impossible in the past. In any case, with services from the likes of Amazon, Google and Microsoft, cloud services are easily available to any analyst.
Gone are the days, when you buy a server for a specific capacity, then after order a new one, when it runs out of capacity. Even then, you have a number of different issues that can plague your system such as slowing down when overloaded. Even if there are no issues, you need a hard core internet plan for downloading the datasets because analyzing is a complete different challenge in itself. Indeed, after downloading the dataset, the best way to do meaningful calculation through the non-cloud was by purchasing new machine. This is the place cloud computing comes in picture!
Why 'Cloud' Computing?
As discussed above, cloud is better in every way including being cheaper for handling huge information than the storage on laptops, PCs or servers. Dealing with Big Data? Yes! Big Data is a term that fundamentally denotes data whose Volume, Variety and Velocity is bigger than conventional data sources and which requires dispersed computing like Hadoop and non-RDBMS stockpiling like NoSQL databases.
What are the cost advantage of utilizing cloud computing utilizing R Programming?
Python is free, like R, however the fundamental reason R scores higher when it comes data analyzing is that the factual library of R packages, it is significantly more broad. SAS remains the main language for corporate analytics on desktops, however, it stays costly for small ventures and has a noteworthy disadvantage in capital because of annual license structure rather than one time license charge.
Advantages of using R on the Cloud vs R on the desktop?
Since we know R is compelled to deal with data limited to the RAM size, the cloud offers us a speedy solution to handle Big Data Science utilizing R. This is possible by increasing the RAM on the virtual machines. You can see the different sorts of RAM alternatives accessible on the cloud which are not just affordable on the local machines.
1. Cloud has better bandwidth speed, program installation and even exchanging of data is significantly faster on the cloud.
2. You can additionally use services such as AzureML with R on the cloud instead of manufacturing your own machine learning.
3. Cloud is considerably more adaptable to changes in volume.
How to utilize R programming on cloud?
You can make an instance (a virtual machine that you get to remotely access) on Amazon Cloud, Microsoft Azure or on Google Cloud. You would then simply install R the same path as you utilize it on your desktop. You connect to your remote machine through SSH or Remote Desktop.
Create your Amazon login account and follow the steps below to create a cloud instance on AWS.
Step 1: Sign in to AWS console
Step 2: Choose and click on Run instance
Step 3: Pick the OS for your virtual machine that needs to be operated remotely. I have chosen Amazon Linux here.
Step 4: Select the Instance type like the RAM and the memory size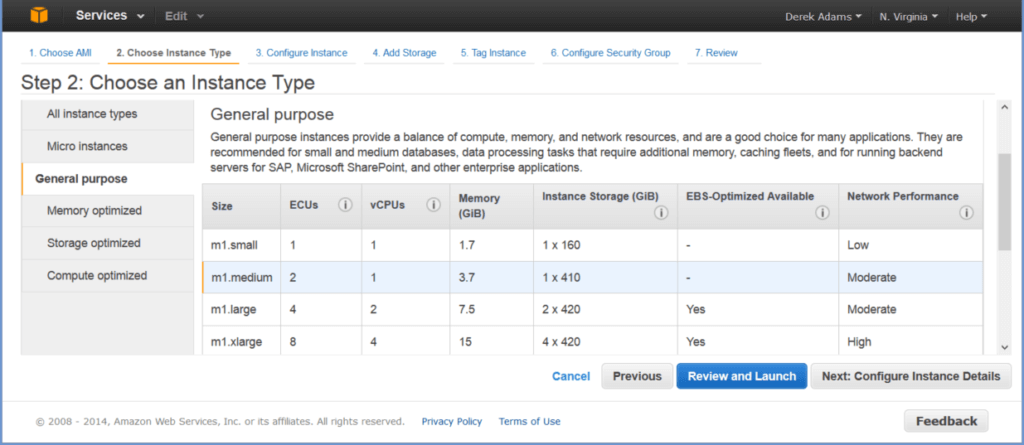 Step 5: Make a  security key. This is required for a safe cracker – verification login to the remote machine. (Note you can use desktop for Windows OS, however, you should use SSH for Linux Instances).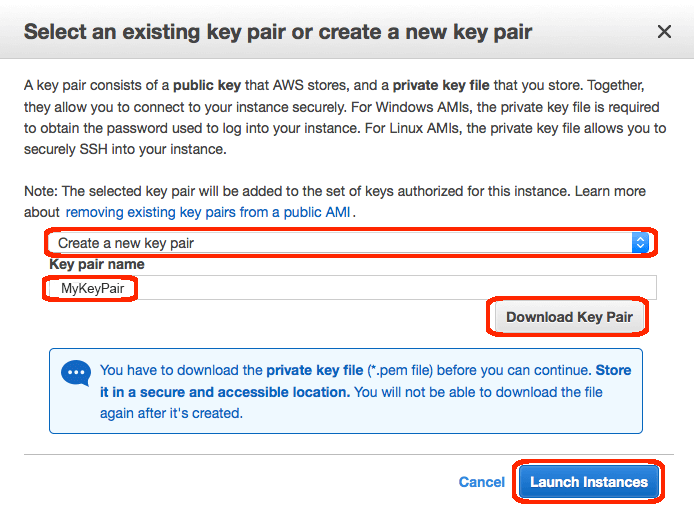 Step 6: Select Launch  Instance as shown in the image above
Step 7: Connect with the instance using your security key after the given guidelines.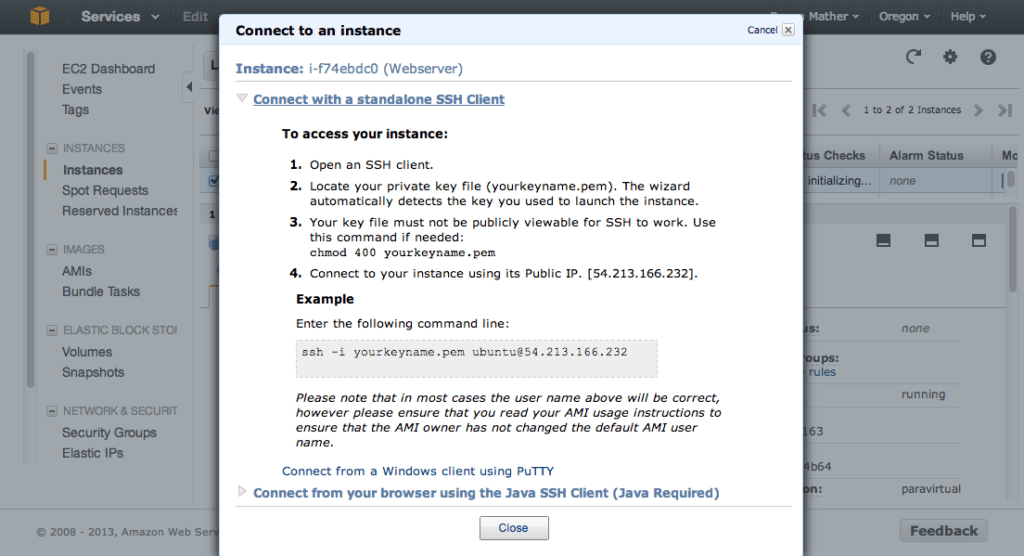 Step 8: Now connect on your remote machine similarly as you would work on a local machine.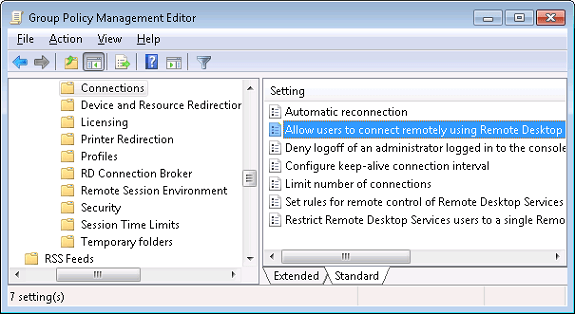 You can select demand instance, or even have saved cases (booking a virtual machine for a fixed timeframe at a very cheap discounted rate).
At this point, you would have an outline of how to actualize cloud computing with R. I trust this article has helped you to become comfortable with Cloud computing. We would love to hear any queries from you. Did you think that its valuable? Don't hesitate to post your comments below in the section.