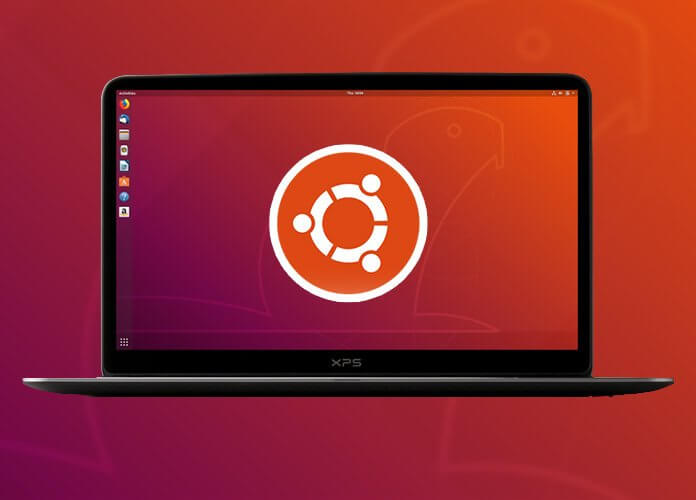 Good news techies! Your wait for Ubuntu 18.04 is over as this operating system is now available globally for download with some exciting new features. If you are new to Ubuntu, let us begin with some of its basic details:-
Also known as "Bionic Beaver, it's a new Long Term Support (LTS) release. This means you get 5 years of support for Ubuntu desktop, Ubuntu server, Ubuntu Core and Ubuntu Studio 18.04 will be supported for 9 months.
A default Ubuntu installation includes a wide variety of software's that includes LibreOffice, Firefox, Thunderbird, Transmission, and some light games such as Chess and Sudoku. Many software packages can be operated from the built-in Ubuntu Software Center and other APT-based package management tools.
In addition, Ubuntu operates under the General Public License (GPL) and all of the application software installed by default is a free software.
Ubuntu 18.04 Release Dates & Schedule
If you are new to Ubuntu, you might not be familiar with the version numbers. These numbers actually represent the year and month of the official release. Therefore, Ubuntu 18.04 is the official release in the 4th month i.e. April 2018. The previous version of Ubuntu 17.10 was released in 2017, in the 10th month, that's why called so.
For those who are unaware of the release dates, Ubuntu 18.04 was released on 26th April, 2018. Being launched as an open source, anyone can download it and can start using it over their system and even on the production servers.
What's New in Ubuntu 18.04!
With every new version, there come some exciting new features which are completely unique and improved as compared to the previous versions. In this new version, you can enjoy and get:
Improved Ubuntu 17.10 Gnome
GNOME desktop environment was first featured by Ubuntu 17.10 and Ubuntu 18.04 continues using this legacy but with some major changes. GNOME has done a lot of changes to their desktop environment, interface and features. This includes an improved dock, an on-screen keyboard, and much more you'll realize after using this latest version. It offers support for an improved and customized GNOME version i.e. GNOME 3.28.
Provides Faster Boot Speed
With so many software's and operating systems being used, what actually matters the most is which of them provides a better boot speed. In the Ubuntu 18.04 version, users can enjoy a better as well as faster boot speed. It is actually the biggest improvement you can notice compared to the previous versions.
Who doesn't like using emoji? In the older versions, Ubuntu only supported monochrome i.e. black and white emojis that were not so good to see compared to the coloured ones. In the latest Ubuntu 18.04, users will be able to use colored emoji as a native support feature by default. Not only this, you can view and add further color emojis.
Xorg is a Default Graphics Server
In comparison to Ubuntu 17.10 that used the Wayland as graphics server by default, the new version i.e. Ubuntu 18.04 has shifted towards Xorg as the new default graphics or display server. Though Wayland will still be available as an option, the out of the box one will be Xorg. The shift towards Xorg is because of better compatibility it offers with software like Skype, Google Hangouts, VNC, RDP, and others.
Snap As Default App Installation
With the inclusion of Snap Store, Ubuntu offers a solid foundation for timely application updates. It boasts the popular and big-name software's, including, but not limited to LibreOffice, Firefox, Chromium, Skype and Spotify. In addition, the Ubuntu software app features easy switching between different channels for Snap apps. Using Snap, the process of installing and updating apps will become a lot much easier.
Enhanced Desktop Notifications
It's not just the desktop theme or wallpaper that has been changed; the latest version also overlays a different desktop layout. Compared to the older version, Ubuntu 18.04 handles desktop notifications with semi-translucent pop-ups displayed on the upper-centre of the screen. Users can now dismiss the alert or can directly respond to the app with a click on the notification. Unread notifications will be stored in the bottom calendar panel.
Impressive Login & Lock Screen
In Ubuntu 18.04, you'll get a better and impressive login interface provided by GNOME Display Manager. Though the login screen may appear more or less same, the login screen no longer displays the so called personalized wallpaper for each user account. If you want to switch between the desktop sessions, just click on the login screen, select the session, and log in to the session you want.
Though the new version of Ubuntu doesn't boast a fresh new look to your desktop, it still play its part with a brand new set of application and settings icon. This will greatly boost the appeal of your desktop and theme and you'll really find it amazing working on it. In addition, the folder and file icons have been updated with a new ambiance.
Other Great Features in Ubuntu 18.04:
Linux Kernel 4.15
OpenJDK 10
Security Improvements
LibreOffice 6.0
GNOME's on-screen keyboard
Thunderbolt 3 support
Ubuntu 18.04 Review – Summary
With a feature packed version, Ubuntu 18.04 LTS is a clean, polished, and performance boosting update. While the GNOME desktop provides a modern appeal, Snaps offer swift and timely software updates. The most worthy improvement witnessed is the CPU usage. Whether you are installing it on a PC or laptop, you won't regret running Ubuntu 18.04 by any means.
In short, we highly recommend this release.