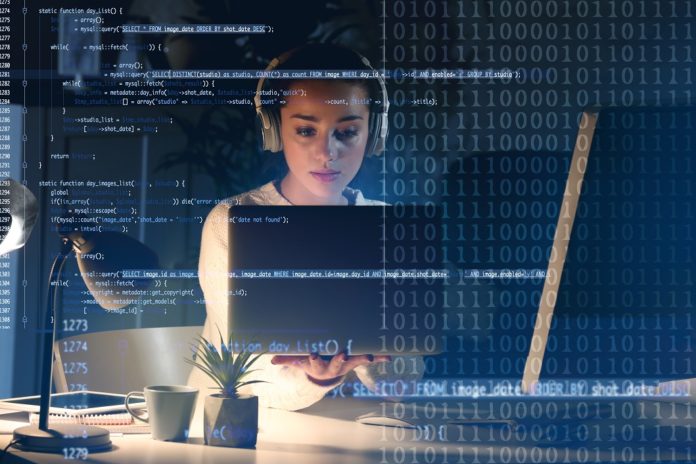 Knowing how to code is regarded as a valuable skill these days. Coding skills these days can be easily accessed by taking an online coding tutorial. Several coding tutorials offer the best support to learn to code even though your knowledge is less in web development. Below mentioned are some of the top trends in the coding tutorial segment that has taken the internet by a storm in recent days. The coding tutorial platforms help individuals to introduce common coding concepts. 
If you want to expand your tutoring beyond just coding, we recommend visiting Easyessay.us.
Skillshare
Skillshare is one of the most popular trends in the coding tutorial segment. It offers a foundational level course for beginners to the world of coding. Students here are introduced to common coding concepts like bugs, code runs, and many more. These concepts learned can be applied further to any programming language that you wish to take up in the future.
Skillshare offers 30 lectures and coding lessons that help individuals the concepts to build an app. These apps can be built with the help of coding languages such as Scratch and Python which are taught at Skillshare lectures and coding classes.
Skillshare offers free online classes but if you are looking for a premium subscription then it will cost $99 for a year and around $19 a month. To take a firsthand experience, it is advised to take free 14 days unlimited classes before opting for a subscription.
Also Read: Best Resources To Learn Python Programming
Coursera
It is another popular coding tutorial platform that offers a programming foundation with JavaScript, CSS, and HTML courses. This tutorial is offered through Duke University that explores skills in JavaScript, HTML, and other Java programming. Taking this tutorial will help the individual to learn how to write programs, design algorithms, test, debug programs and solve other complex programs.
There are five courses available under this tutorial platform. The Java Programming and Software Engineering Fundamentals Specialization are considered to be a specialization for beginners. After opting for this course, you can then choose other courses for the complete specialization in coding.
The Coursera course is available for $49 a month and comes with a seven days free trial for people looking for a firsthand experience.
Also Read: JavaScript Programming Language- Technologies' Very Own Mt Everest
Udemy
Udemy is a very popular platform for coding tutorials and is a pre-programming course having foundational concepts perfect for beginners. Udemy has a lot of popularity as this platform of coding is highly appreciated as it focuses more on the concepts of coding and different programming languages. Udemy comes with several other advanced concepts such as a front-end and back-end framework, content management system, and an application programming interface that is remarkable.
Instructors set Udemy course prices and there are possibilities of getting them free during offer time. Currently, the price for the course is $13.
Whitehat Jr
Whitehat Jr. was founded in the year 2018 and in a very short period it has been able to become the favorite coding tutorial platform for children of all ages. This coding tutorial platform takes advantage of video tutorials to teach students the basics of coding in the initial stages. The course is offered to children from the age of six that is remarkable. This platform teaches children coding so that they can create games, applications, and animations on their own at a very young age.
Whitehat Jr works one on one online teaching format which is highly appreciated due to the ongoing pandemic, especially for children. There are several subjects on offer that children can choose from, some of which are data structure, app, games development, machine learning, and space technology.
Khan academy
Khan Academy is one of the most prominent players in the digital learning segment. Khan Academy is very popular in India and slowly making its way to the entire globe. This tutorial platform offers students the best programming resources that will help them to learn computer coding. The classes are conducted by experts online who have in-depth knowledge of coding and programming. Students are initially taught the foundational coding concepts take gradually develop into more complex coding.
Khan Academy also offers a host of online assignments and practice sets on its platform to keep students engaged in coding. Khan Academy is a developing online coding tutorial platform having immense popularity.
Also Read: Which Programming Language Should a Beginner Learn in 2021?
Conclusion
Mentioned above are the top five coding tutorial trends in 2021. Coding skills can benefit individuals in various sectors of employment in the future as coding and app development are gaining immense popularity worldwide.
Also Read: Top 15 Coding Games For Kids to Learn Programming