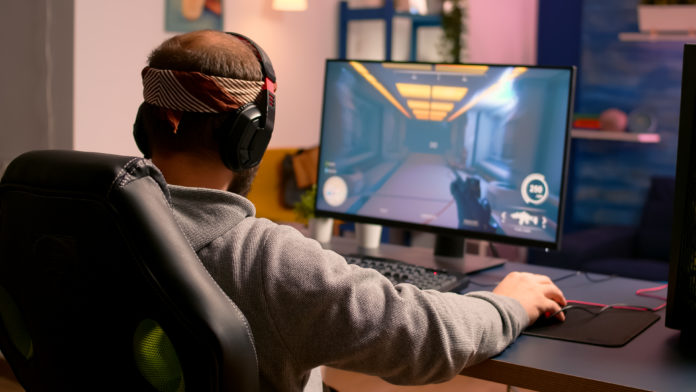 In the past, Astro Gaming has gained popularity for manufacturing slick gaming headsets. Astro A10 is an excellent option if you are looking for a gaming headset to wear while out and about. The headset is made of plastic with a flexible band which makes it fit perfectly hence comfortable. Let us explore some features that make Astro A10 a good choice of gaming headsets.
Astro A10 Headset Features
Design
Although Astro A10 does not contain some fancy features like its pricey siblings, it is a sturdy and affordable plastic headset. It is like a younger version of Astro A50, for it has a bendable mic that you can mute by flipping and boxy ear cups. The headset is manufactured in red, blue, and green, aimed at PC players, Xbox One, and PS4 players, respectively. 
Nevertheless, all the versions can function appropriately with any other platform. It is easy to travel with an Astro A10 headset, for it has a fully detachable in-line volume slider.
Comfort
At first glance, you may assume that the headset is not comfortable, but on the contrary, they are very comfy. Although the headband is slightly tiny, the headset does not have as much room as the A40, and the ear cups do not contain classic boxy Astro style. Usually, the pads will gently hug the edges of the ears because the cups are not angled inside or deep. 
Additionally, you can adjust the ear cups up to two inches downwards or upwards to fit better. They are also made of a teddy bear-like soft material, which is quite soothing to the skin.
Audio Performance
Astro A10 has exquisite audio performance, especially when compared to other entry-level headsets. You will definitely enjoy how it delivers solid lows and pitchy highs for every genre. When gaming, you can be able to pinpoint an enemy's footsteps and prepare to attack. You will have a smooth time when using maximum volume because the headset does not flirt with distortion.
As is the case with typical gaming headsets, the A10 is not perfect for listening to music. The treble tones may sound muddy at times, but they can still serve the purpose when you have no other alternative.
Microphone and Extras
The headset microphone is reliable such that your gaming partner can hear you as you enjoy the game together. Additionally, it has a volume slider accompanied by a removable 6.5-foot cable. If you purchase the PC version of the headset, you will get a splitter cable that you can plug on your headphones jacks or computer microphone. 
Moreover, if you go for the Xbox one, you get bundles worth $100 and Mix Amp M60, which you can attach to a controller for balancing and adjusting while gaming and activate numerous EQ modes.
Price and Availability
Astro A10's price will vary depending on where you will purchase it from. Nonetheless, it is relatively cheap, and most stores sell it at $60. The headset is available in various models: black/blue, white/green, black/green, white/blue, and black/red.
Also Read: Top Gaming Blogs Which You Can't Ignore!!
Astro A10 Headset Pros and Cons
Pros
Durable and slick design

Clear microphone

Impressive audio performance

Feels comfortable

Affordable
Cons
It does not come with numerous accessories

Does not simulate the surround sound
Who is Astro A10 Suitable For?
The headsets are suitable for gamers who hope to enjoy unified audio solutions when gaming. It is an ideal option for those who are obsessed with Splatoon. More importantly, Astro A10 is suitable for people with glasses, hoping to find affordable and comfortable clothes.
Astro A10 Review Verdict
Undoubtedly, Astro A10 is an exceptional gaming headset with impressive performance for only $ 60. Although it does not have simulated surround sound and customized aspect compared to its sibling A40, the handset still offers ideal performance, and it's more affordable since it is approximately half the price. So if you are a gamer looking for a budget-friendly quality headset, Astro A10 Headset is an excellent choice.