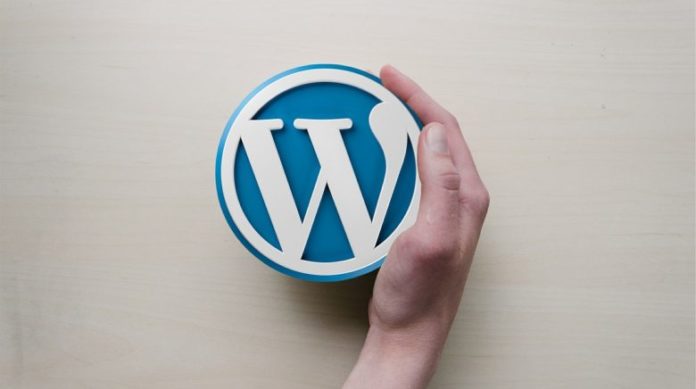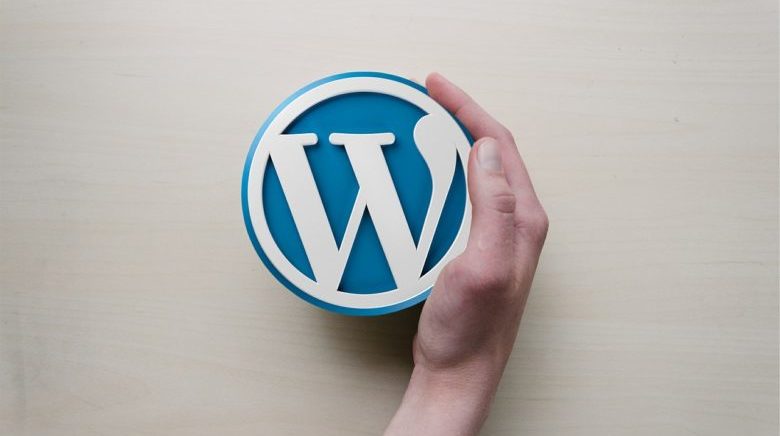 Today, around 20% of all self-hosted websites use WordPress; it is visited more than Twitter and is available in over 50 languages, are few statistics which are enough to show the mammoth success of this Content Management System or CMS. WordPress is one of the most simplest and efficient ways to make and run a website that too without the knowledge of coding for many. Although, creating a website with WordPress is easy, but it's the plugins which make it popular among the users. These plugins improve the functionality, efficiency and aesthetics of your website.
Want to build a WordPress Website? Here's a course by Eduonix on WordPress for Beginners. It is a perfect guide to create a WordPress website with no prior experience or programming skills.
However, with over 50,000 plugins available on WordPress, choosing the best one becomes a challenge for many. Though the niche of your website determines the type of plugins which you should use, but there are some plugins which every WordPress website needs. These come in handy with SEO, security, marketing, website optimization, backups and so on. In this post, we will discuss the 10 best plugins which everyone should use.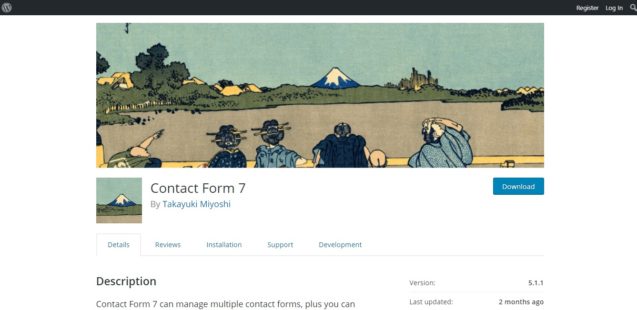 Be it any website, a contact form becomes essential as you will not ask your visitors to contact you via email. Contact form provides custom fields which allow your users to send a review, feedback or queries.
Contact Form 7 is one such plugin which provides the contact form. It comes with the multiple contact form options, customizable fields, reCaptcha verification and spam prevention. Furthermore, it is free, easy-to-use and one of the most popular WordPress plugins.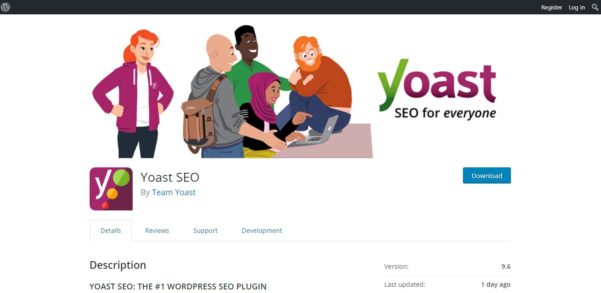 Now, SEO or Search Engine Optimization has become important for driving traffic to your website. No doubt that already WordPress is SEO friendly but yet there a lot of things which you can do to optimize your website to increase the traffic.
Yoast SEO is one of the most popular SEO plugins which offers comprehensive solutions with several tools and features to improve your website's SEO. Firstly, it helps you to choose a correct focus keyword and its keyword analysis feature checks if you have used your focus keyword everywhere in the article, image alt tags, meta description and headlines or not. Yoast SEO also provides the option of editing Meta description and meta titles of your post and pages for better click-through rates.
Furthermore, it comes with the feature of Readability which helps you in creating more simple and easy-to-read content. Generating sitemaps, connecting your site to Google Search Console, to create 301 redirects and much more features makes it ideal SEO plugin for any website.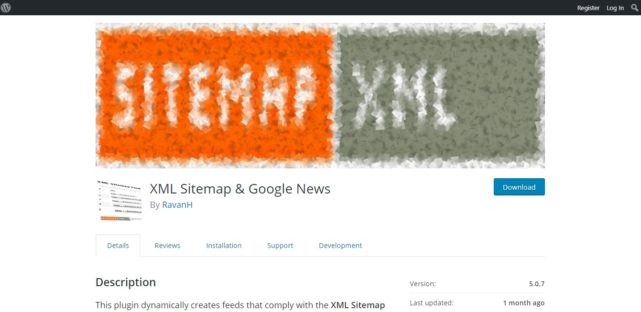 It is another useful plugin for SEO which is used by many WordPress users. This plugin helps the search engine such as Google, Bing or Yahoo to better index your website. Instantly, after its installation and activation, it automatically creates an XML sitemap making it easy for Search engines to view, crawl and index your site which boosts your site ranking. Additionally, this plugin also notifies the search engines every single time you publish anything on your website.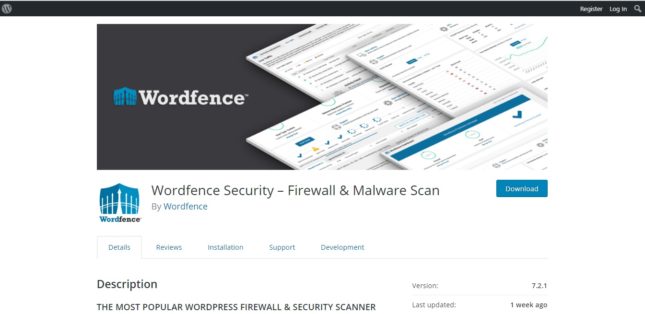 With the increase in internet usage and data, cyber attacks are at its peak. To tackle all the threats and to keep your website secure, Wordfence Security was developed.
Wordfence Security is free and also has a paid version. It comes with several features which include Firewall protection, malware scan, blocking and login security. Its firewall feature prevents any form of hacking, blocking features blocks all the known attackers and to enhance login security, it comes with two-factor authentication. Wordfence Security also lets you monitor your website traffic in real-time including humans, 404 errors, robots, logins, logouts, etc.
If you are one of those who is always bothered by the security of your website, then Wordfence Security is a great security plugin for you.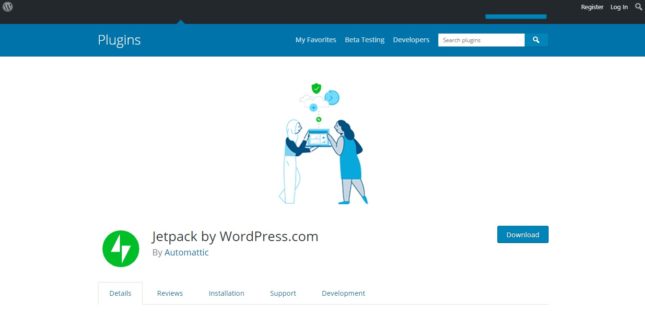 This plugin was developed by the same team (Automattic) who developed WordPress software. It is a must-have plugin for any type of WordPress website. This plugin generally offers a pack of features essential for the success of your website. These features cover security, website performance, traffic growth, optimization and much more.
It is known for automatically sharing your content to the search engines and can also create sitemaps for indexing your site by the search engines. When it comes to security, Jetpack can prevent brute force attacks, spams and comes with the secure login with optional two-factor authentication. Furthermore, Jetpack helps with malware scanning, code scanning and automated thread resolution.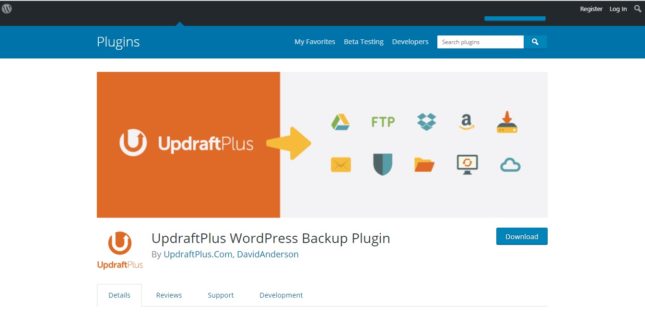 Imagine, you have spent months of hard work to publish all the content on your website and has all gone just because of one faulty update or accidental coding fluke. Luckily, Updraft Plus which is the world's highest-rated scheduled backup plugin helps you in avoiding these situations.
It lets you manually or automatically take the backup of your website that too in just a click. With this plugin, you can even store your backups on different cloud services including Google Drive, Dropbox and many more. With Updraft Plus you can also restore your backup by just a click.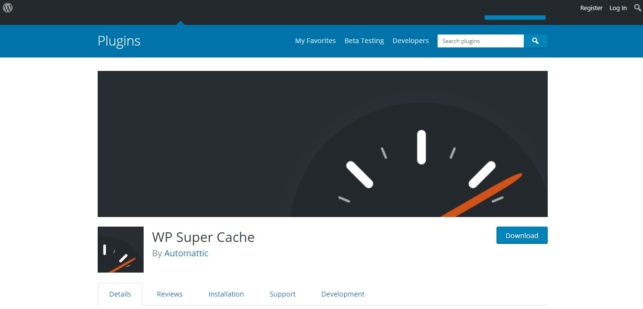 Recently, Google made clear that website speed is an essential factor for good ranking. WP Super Cache provides the quick fix to increase your website speed. It is one of the best plugins for improving your website speed. WP Super Cache is a free and easy-to-use plugin to increase the site speed by generating a static HTML file from your website.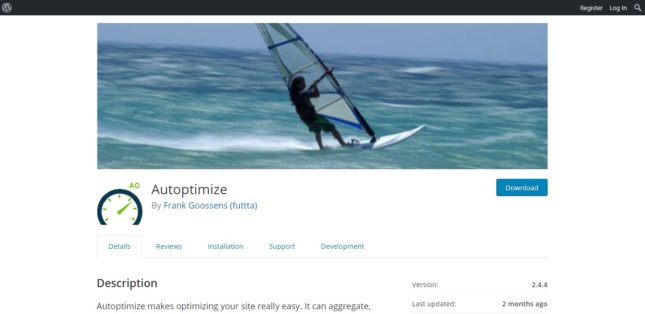 It is another plugin which is used by a multitude of WordPress users to increase the speed of the website. Autoptimize does this by optimizing HTML, CSS and JavaScript codes of your website. It does this by minification i.e. Removing unnecessary characters from the code and concatenation by combining multiple separate files into one. Additionally, it can defer JavaScript and optimize Google Fonts.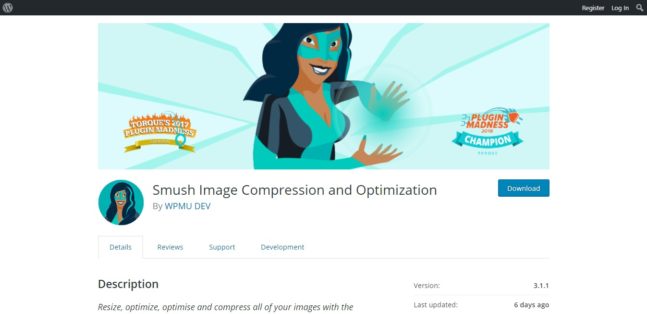 Images are the great assets of any website/page or post. They play an important role in grabbing the user's attention. It makes your website look attractive and engaging but contrary to this, it also takes a lot of storage space and slows down your website.
To overcome this issue, various image optimization plugins are already present but Smush Image Compression and Optimization is the most popular and effective plugin. It can help by compressing, resizing and optimizing all your website's image in less than a day.
This plugin has the feature of lossless compression which helps to compress the image without losing any compression. Furthermore, you can compress up to 50 images at a time for free with each image of 1MB maximum file size.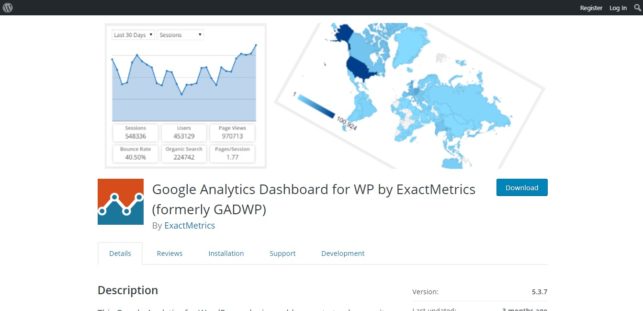 It is one of the best and widely used plugins for monitoring your website. Once installed, GADWP helps you in tracking real-time traffic from your dashboard without even logging into the Google Analytics website.
This plugin let you know all your website stats and acquisition channels. Additionally, you can monitor organic searches, page views, bounce rate, locations, pages, referrers, sessions, keywords and 404 errors. Apart from this, you can also get the details of traffic mediums, device categories, browsers, OS, screen resolution and many other stats. The best part about this plugin is that it's free to use for both personal and commercial websites.
Here's the Bonus one for you all Awesome Readers!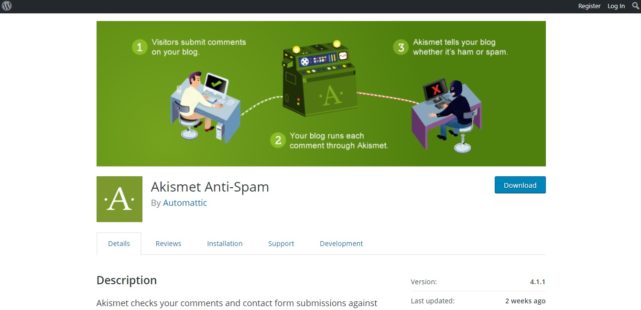 It is another plugin which is designed by the team responsible for designing WordPress software (Automattic). It is a useful plugin to keep spammers away and for maintaining the integrity of your website. It reviews and filters every single comment posted on your website. Akismet Anti-Spam moderator determines the spam by providing the history of each comment. Above all, it has both free as well as premium versions. Its premium version cost only pennies and comes with a slew of extra features keeping your website spam-free.
Concluding Remark
So, these are the best WordPress plugins which every website must have. These plugins provide the basic yet essential functions like optimizing the website, improving the SEO, hardening the security, avoiding spam and so on in a better and efficient way.
If you know other essential plugins which I missed, then mention in the comment section below and if you are already using any of these plugins, then don't forget to write your feedback.
Meanwhile, if you are one of those who wants to make other's life easy by developing a WordPress plugin, then you can Learn Plugin Development in WordPress by Building Projects.