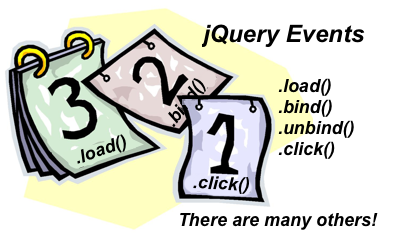 Last time we tried some examples on events and event handlers. Today we will use jquery along with javascript code and perform some tasks using some inbuilt functions, events and effects. We are going to talk about jquery, how to implement it and how to manipulate certain elements in DOM.
All the inbuilt functions are written in the jquery.js file that is available on jquery.com website. We can directly download and use this file in our projects.
Process to download the file is as follows:
Open the browser and go to jquery.com website. Jquery.com homepage is shown below:
Now click on Download jQuery button at your right side.
Now a page will open containing jQuery 1.x and jQuery 2.x headings.
These are jquery versions. You can download any of the version.
We will download jQuery 1.x jQuery file.
You will get links for compressed version and uncompressed version, you can download any one. Difference in compressed and uncompressed version is that compressed version do not have explanation in comments and it is unreadable whereas uncompressed version has explanation and can be read.
We will download the compressed file, so click on Download the compressed, production jQuery 1.11.0.
The content of the file get's displayed in the browser itself, it is difficult to understand.
Now create a folder on the desktop and name it as sec4_ch8.
Open a new notepad document and name it as jquery.js.
Now copy the whole content from the browser and paste it in the jquery.js file, save it and close the file.
Creating a HTML page:
Grabbing an object and applying style to it:
Next task:
Grabbing the object and changing its content:

Now let's look at some jquery events.

Jquery Events:
Jquery Effects:
Thus we finished demonstrating jquery features with events and effects.