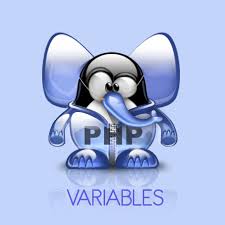 Today we are going to learn about creating variables and arrays and use them in our programs. In last session we had learned to install xampp server on our computer to make it a local server. So now our computer or local server is now ready to run PHP programs.
Let us now start from variables in this Variables and Arrays in PHP tutorial.
We know that to run PHP pages, we need to put it in the htdocs folder in the xampp folder located in C drive. So create a new folder named Var_Array in the htdocs folder.
Open a new notepad++ document and save it as index.php in the newly created folder Var_Array in the htdocs folder.
Now let's open this page in the browser. For it you just have to write localhost/Var_Array in the address bar of the browser. Var_Array is the folder containing index.php page. No need to specify the name of page index.php, because it automatically runs the page having name index. The page in browser is shown below:
Now write the following statement in index.php file.

Printing a string is very simple. Write the following code:

<?php

echo 'Any String';

?>

Concatenating values of 2 variables:
Now let us add two variables.
Now let us work with arrays.
Traversing whole array with a foreach loop.
Now let us learn about an array having not only a value but also a key.
Displaying key-value pair array values using foreach loop.
Thus we finished learning to use variables and arrays in this Variables and Arrays in PHP tutorial.