Marketing is believed to be the cornerstone of any company. It is because this is the department that delegates between the sellers and the buyers and contributes directly to the profits of the company. The marketing team goes directly in order to interact with the customers and convince them to buy the product or service. The customer has to be satisfied with the pitch for them to buy the product.
Gone are the days when simply telling them about the product or service would convince them to go for it. Today, in the competitive world of so many companies and their products, advertising simply cannot rely on bragging about what they have to offer. Even the USP alone will not suffice for people to go for the thing that is being offered.
Graphics have become highly prized when it comes to marketing. So, you hire a professional designer, right? True! But in a few cases, it is simply too urgent and you need it for a minor presentation or to display a prototype. In those cases, you wouldn't need years and years of experience on Illustrator or Photoshop. With a little creativity of yourself and knowing your design, you can create brilliant images and projects.
So, today let's go over some of the most popular design tools which will suit best for marketing pros and non-designers: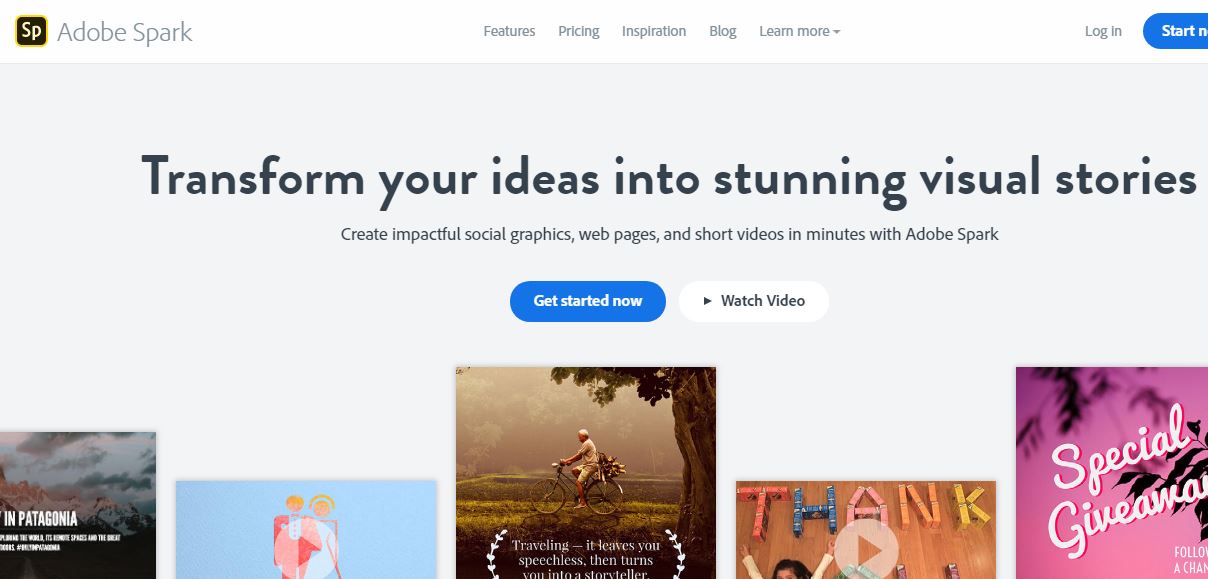 Adobe Spark is the undoubted winner of the entire competition. With its inception, Adobe Spark has shown an impressive record in terms of popularity. Developed by Adobe Systems in 2016, the application was believed to have been downloaded for at least 3.5 million times. It was the first product of Adobe to be named by Apple as the "Best App of the Year" in 2016. The integrated suite comes with three unique design apps: Spark Video, Spark Post and Spark page.
The services are offered by Creative Cloud which is why the content is saved directly on it. The content created on the three applications of Adobe Spark can be used for marketing, businesses, social media and others. The user can import or search images while using the applications.
They have an ample amount of templates categorized by industry or design type. These templates can be customized according to your needs. In Spark, you will find it easy to change the design layout and even templates from sidebar menus. Spark also has some excellent already format text styles and designs that can be yours by the click of a button.
What's more? It's free of charge which makes it extremely popular with designers. However, for those who wish to get a hand on its more advanced features, need to pay $9.99 per month.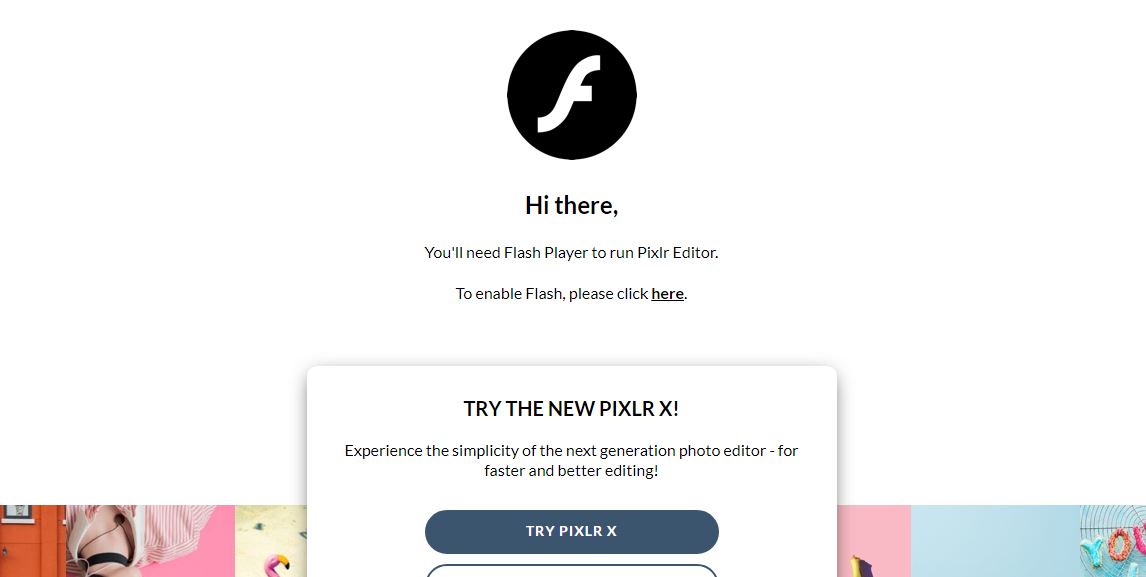 Created by Ola Sevandersson, the application is a cloud-based set of image tools and utilities. This includes numerous a photo-sharing service, photo editors, and a screen recorder browser extension. The application was intended for people who are not proficient in design but need some quick but attractive designs. However, the application has a range that extends even for people who are fluent in graphics design. In 2013, Time put Pixlr on its list of top 50 websites.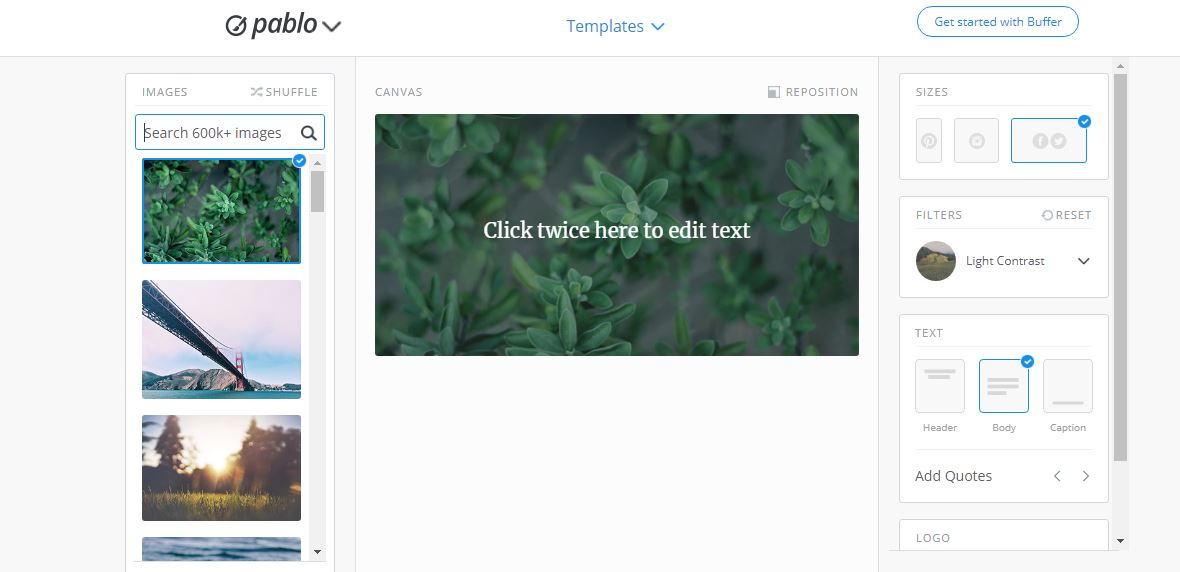 Pablo is another free application that is highly convenient to use. Although the app is free, Buffer subscription is usually recommended, but not mandatory. Pablo can be called a design app that is very minimalist making it easy to add a decent graphic to the user's posts and images. Compared to other applications, it has fewer features that might not suit the needs of those who are looking for a lot of features on an app.
Pablo also has an excellent knack for precise and quick keyword searches. This often allows the user to find his or her preferred image in the first trial without looking for other options. Each of the images is fitted to the proportion of Instagram, Pinterest, and Facebook.
There is also an option to either download or directly share that image on social media platforms.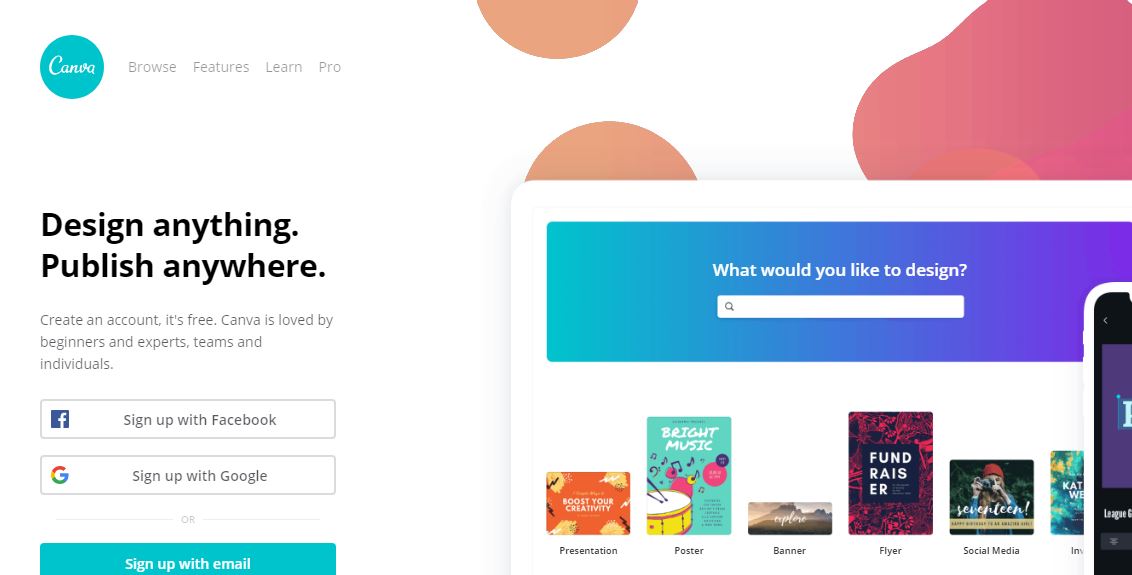 Canva is another free popular tool that has been used by over 10 million people within just 5 years of its being. Canva has a plethora of templates, fonts, illustrations, etc. which gives users can make awesome images with excellent quality. The user can share the images on Facebook, Pinterest or their own blog.
If you are from a novice background in terms of design, you'll find the layout of the website very comfortable to use. However, the application doesn't disappoint the pros either. It has a great collection of assets that allows the creation of excellent posters and images. Even your resume can be made on this app. This website is also praised highly for its info-graphics.
Users can choose images on their needed dimension and the type of image. You can add icons, texts, images, and others to your design from its vast library.
When compared to behemoth design tools such as Photoshop, Canva offers little flexibility to its users. Since Canva has such a huge fan base, you can still get an idea of the features it offers. You get more than 8000 templates and 1 GB storage all for free. For those who would want to enjoy the complete assets of Canva which offers them unlimited access to all the features, they can go for the premium package by paying $9.95 per month.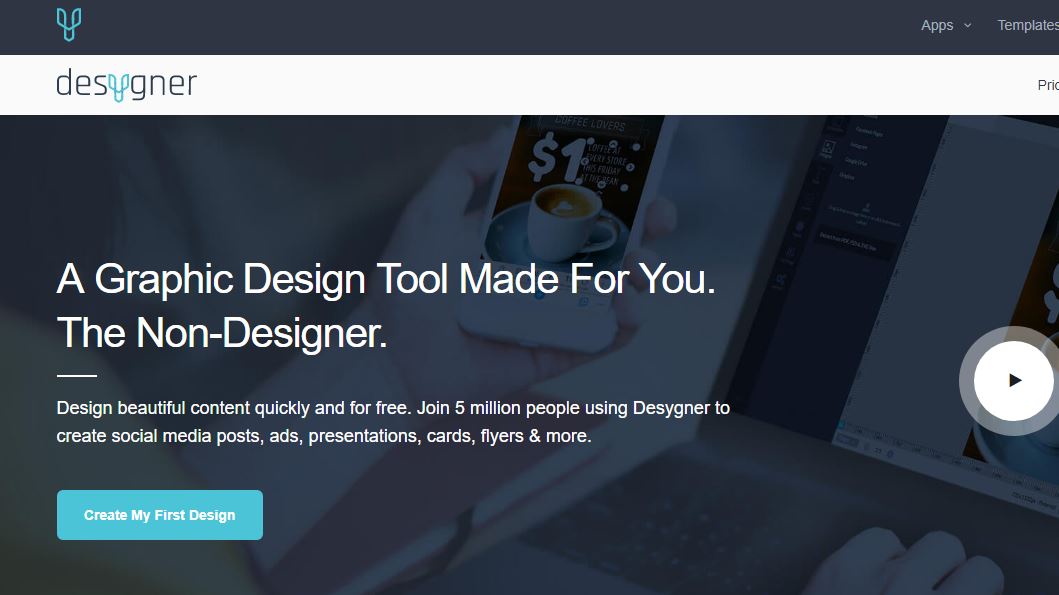 Desygner is available on Android as well, while the rest above can only be used on the web or iOS. It is an app that can be used on the phone. Its images are as good as the ones made on Canva.
This application doesn't run low on its features. You can hyper-customize both images and texts with this app without being reminded of the fact that the screen is small. When applying layers, you can bring out the list and according to your choice, you can select, deselect and rearrange any layer or image element you want.
The tool is said to be simpler than Canva. On the downside, it provides a lesser number of templates and images in its free plan. For such, you can always go for the $6.95 per month plan which will let you access more templates and design elements.
Wrapping Up!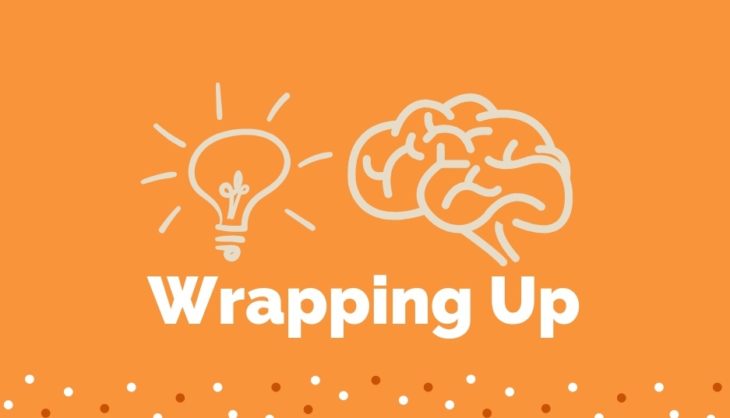 While these were some of the easiest applications and tools to work upon, there are many who prefer the use of high design tools such as Photoshop. They are usually people who are more proficient in their design basics and want to develop a better way to learn advanced graphic elements.
So, if you are one of them, you can opt for the "Photoshop CC for Beginners: Your Complete Guide to Photoshop" online tutorial which is an excellent tutorial in case if you want to comprehend the fundamentals of Photoshop.