Huge rises in technology requires capital, infrastructure, ecosystem, but the system lacks in manpower.
Like every moment in history, the education ecosystem and curriculum hasn't caught up with the pace of the industry. It will take some time for universities to create graduates and researchers who will lead the IoT industry.
IoT is not new. A decade back your camera sensed some break, it would raise an alarm or send out a mobile text. This is one of the earliest form of IoT use cases. But the way industry has grown in the second decade of twenty-first century, upgradation in IoT education has come to a standstill.
According to a Business Insider report in 2016, 26% of European companies do not find qualified candidates for their IoT job profiles. This doesn't look bad in itself. But let me give you a context. The same report suggests that by the end of 2020, 34 billion devices will be connected via internet. Who do you think is going to do it? People! But we don't have them. And around 75% of these devices, which is 24 billion, will be based on IoT concepts.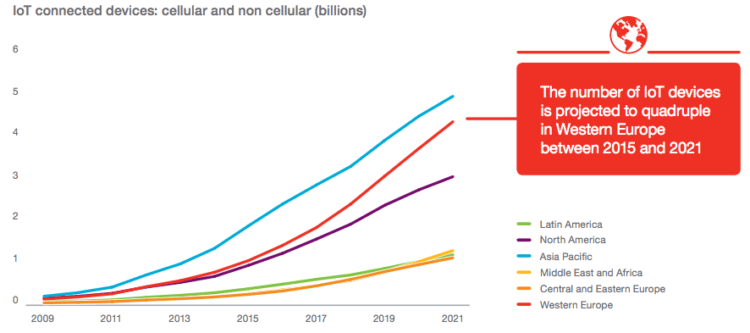 So the gap between industry expectation and education ecosystem for IoT research is wide. In this article, we tell you how it can be removed, and how you, on an individual level can overcome this gap.
Integration of IoT into curriculum
In 2016, a competition called IoT Spartans Challenge was launched whose purpose was to identify and recognize budding IoT developers and the top universities in IoT. Only twelve universities could participate. And out of 1,200 students, only 10% were able to pass it!
And it was not limited to India, China, Europe or USA individually. It was open to all. So this was the number generated after the whole world participated.
It's obvious our educational institutions are not imparting IoT education as it should have been done. And that's why year-over-year, IoT industry is struggling to find competent professionals.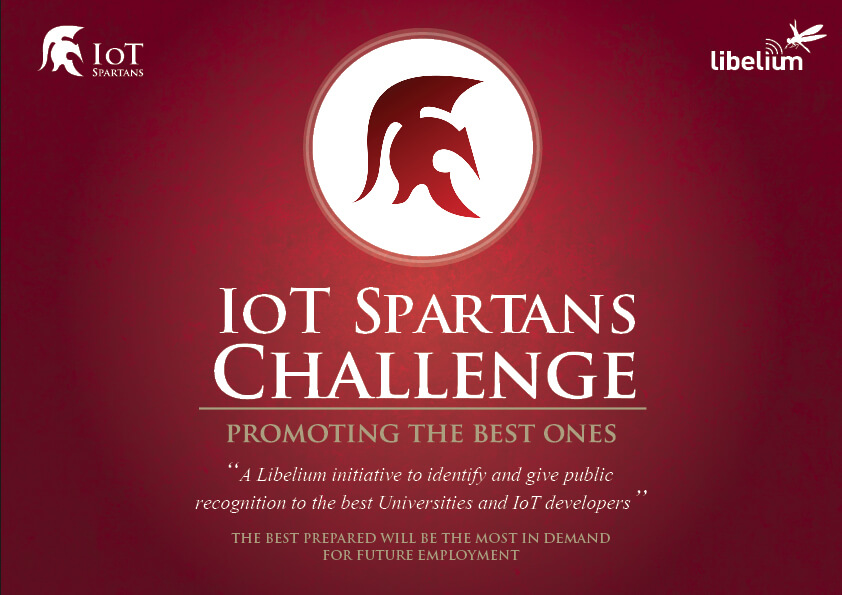 Universities already have courses on electronics hardware, interfacing, and computer programming. But IoT brings everything together. Curriculum must strive to bring all these aspects together to create an integrative touch required for IoT.
IoT foundational courses
But then some courses are mandatory, which haven't become a part of educational programs. In case, you haven't been trained in these skills, make sure you learn them in the next six months.
C Programming
There are hundreds of language which could be used. But C is still preferable for most. Being a programming language at the lowest level, it is fast and give programmers access to all potential of a hardware. That's many big and powerful IoT devices use C code. On the flip side, C is cluttered and replete with punctuation making it susceptible to errors and typos.
Python Programming
Earlier launched as a scripting language, Python is now being used as the main language for IoT applications. It is, in fact, highly popular among IoT developers. The reason for its popularity is that it is easier to learn and implement with lots of libraries. The only drawback is Python cannot handle large computational demands.
Arduino and Raspberry Pi
These are the two most popular devices among universities, companies, and IoT hobbyists alike. Arduino and Raspberry are used at all levels from learning simple concepts like interfacing and programming to develop end products and testing. If you're serious about your IoT career, get these devices in your room and start working!
Industry tie-ups
Industry tie-ups have always been a leading practice. All leading companies including Google, Facebook, and Amazon have tie-ups with universities for research projects. And these are spread across all fields from science and medicine to technology and management.
In IoT space, Bosch is trying to do something like this. Bosch IoT Lab was set up with University of St. Gallen, making it one of its kind space in the country. Together, they have setup a strong infrastructure for combining business and academia and in its cradle, IoT is developing fast.
Additionally, such initiatives boost research and development and gives them access to talents which they can acquire after completion of students' education.
Get certifications and join online courses
But such tie-ups take time. One year? Two years? Five years? You don't know. So while businesses and educational institutions prepare for it, you cannot wait for their cue. You need to start now.
To quicken up your IoT education, you can start looking for online courses and try to get IoT certifications.
Here are some of the most popular courses and certification on the internet around IoT:
From 0 to 1: Raspberry Pi and the Internet of Things by Eduonix
A fun course that will not only get you started on IoT, but it covers one of the most fundamental technologies that are used frequently within the IoT sphere, the Raspberry Pi. This course combines theory and practical to give you a holistic approach to IoT.
Fundamentals of IoT Development with ThingWorx by IoT University
It's a free, self-paced online course guided by experts. Unlike many other courses, it's project based so you will get plenty of hands-on experience while doing this course.
Internet of Things Specialization by Coursera
It's a six-course specialization built by UC San Diego in collaboration with Qualcomm. You will start from IoT fundamentals, learn the DragonBoard™ platform, using sensing and actuation devices, communication and multimedia technologies, and finally a project in which you will build mobile surveillance system.
It's free if you just want to learn it. To enroll for a certification course, there is a monthly fee. You can take 7-day free trial to test the course.
The Internet of Things by Future Learn
This is a free course as well. It is different from other courses in the sense that it focuses on creating "an IoT product" and turning it into a company. If you have entrepreneurial inclinations, this is a perfect course for you. But the add ons of the course are paid.
The course was developed by Mischa Dohler, full Professor at King's College London, Head of the Centre for Telecommunications Research, co-founder of Worldsensing, and Fellow of the IEEE!
Conclusion: –
So that's what IoT education demands in 2018! It's not much, if you ask me. All you need is dedication and direction, which I feel this article was able to give you.
If you have more questions or queries about the topic, you can ask your answers in the comments section below.