Currently, approximately more than 7 billion humans are living on this planet but to your surprise, by 2020, there will be over 20 billion IoT devices. Its production and usage have significantly increased in recent years and some of the most widely top IoT devices include smartwatches, smartphones, smart gadgets and smart vehicles.
IoT or internet of things is a concept which was first introduced about 20 years ago but it is now when this cool technology is making headlines throughout the world. Whether it is connectivity, smart devices, sensors or any other, everyone is talking about the usefulness of IoT.
This technology is now present everywhere from your house to car to office. If you will trust the numbers then in 2015, there were around 1.41 billion connected devices and by 2019 this number jumped to 26.66 billion IoT-based devices. And by 2025, it is expected that there will be over 7 billion connected IoT devices.
So, what are these devices?
Connected devices are around for decades, for example, any PC is a connected machine but is not an IoT device, however, you can say that an IoT is something which is connected via an internet connection.
In very simple words, anything or device which uses the internet for making connections and responding to other devices, people, or systems can be called the Internet of Things or IoT.
These devices support the expansion of internet connection beyond the standard devices which we usually use such as laptops, computers, mobiles, tablets and so on. IoT devices are purely integrated with high definition technology which allows them to communicate or interact over the internet in a smooth fashion. It can be managed and controlled remotely whenever required.
Some of the common technologies which are used in these devices are low energy wireless, NFC, LTE, Bluetooth, ZigBee, wireless protocols and others.
More about these Devices…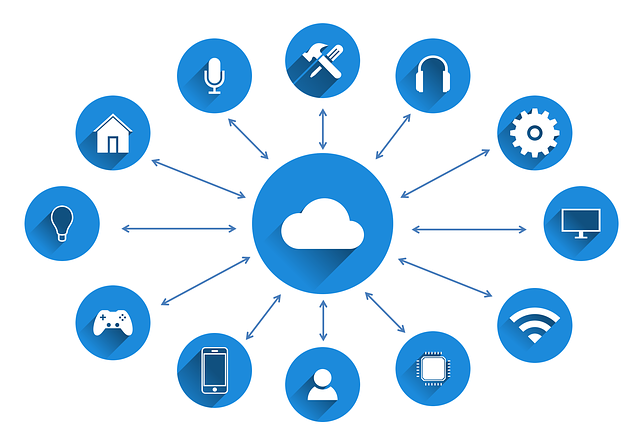 Any normal device can be transformed into smart IoT devices based upon 2 criteria. First, the device must have the capability to connect with the internet and second, the device can be integrated with other technologies like sensors, functional software and others which support network connections and actuator.
Both of the functionalities are the main ingredient of any IoT device. For instance, earlier, watches were used to see time and date but now, with smart IoT devices, any user can check heartbeat rate, calorie count, the total number of steps walked in a day and so on.
Despite all these informations, these devices have both advantages and disadvantages.
Advantages of IoT devices
Of course, there are several advantages of these devices which are as follows:
It encourages the interaction between devices which is also called machine to machine interaction
Provides good automation and control
Better to operate
Saves time
Includes strong monitoring features
Allow users to save money by reducing the manual task
Can automate daily tasks
Increases efficiency and ultimately saves more time
Makes a better quality of time
Disadvantages of IoT devices
As every good thing has its downsides too, IoT also comes with certain disadvantages. Some of its demerits are as follows:
These might become highly complex which will result in failure.
High chances of security breaches and these devices are more likely to affect user privacy.
Less safe for users
Reduction in manual tasks might result in job reductions.
These devices may take control of life with the increased use of AI technology.
IoT devices don't possess any international compatibility standard.
Where all these devices can be used?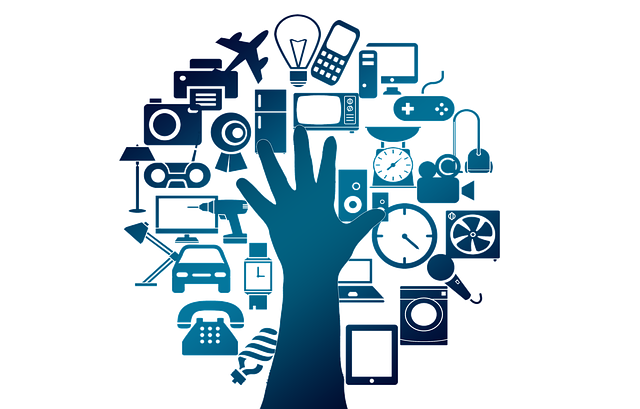 IoT devices can be used in vast sectors which include consumer products, industrial machinery, infrastructure, logistics, connectivity and so on.
Smart electronics for consumers comes into this category. These can be smartwatches, kitchen appliances, light bulbs, security cameras, home assistants and even your trash cans. All these devices when used together come under one of the most discussed concepts of 21st century i.e. smart home.
Pumps, industrial washing machines, carts or any other machinery which earlier used to be off the grid is now connected through the internet. These machines are now more faster and smarter which saves time, energy, money and lowers the risk of human error.
Have you ever wonder about smart buildings? Or smart highways which can automatically power the entire lighting system depending upon the traffic! Yes, it is possible and is actually happening in some part of the world.
In this category, all sorts of machines which are used for moving cargo from one place to another can be equipped with IoT devices. It can simplify the process of monitoring which will lower the operational cost and increase the profit.
IoT device allows you to group multiple devices together based on the type of connection they require. For example, any device transmitting small amounts of data can be grouped together to enhance the data speed or bandwidth.
What are the examples of IoT devices which are currently used?
Among many, some of the widely used IoT devices are smart mobiles, smartwatches, smart refrigerators, smart door lock, smart bicycle, a smart fire alarm, smart security cameras or systems, and smart fitness trackers.
Internet of Things and the Security Issues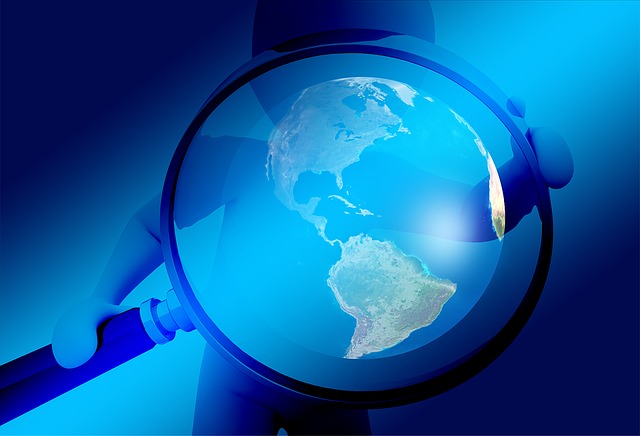 As of now, almost all or the majority of IoT devices have some or other kind of security issues and it has become one of the biggest problem considering its tremendous use. And the worst part is that no one actually knows how to deal with this.
Any hacker can easily breach any IoT device and can spy its owners. Above that, they can control industrial devices, systems, manipulate production lines, can cause factories to shut down and even be responsible for shipwrecks. These are not just the speculations but in real-world several instances have already been occurred like shutting down electrical grids and so on. A simple looking hack can turn any IoT device into a spying tool or medical device can also be compromised which can jeopardize several lives.
In the near future, the numbers of these devices are expected to increase by several folds and with this, the stakes get higher with pressure building on all the companies to solve this problem.
Top Used IoT Devices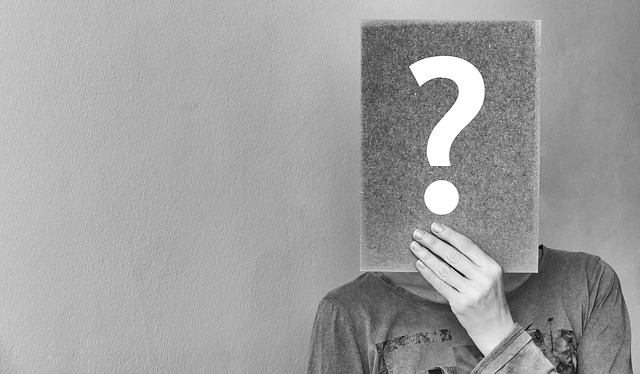 By each passing day, this world and the people living in this world is getting more and more reliant on the internet of things. From our home to city streets, to office, and beyond, you can find these devices everywhere. But have you ever thought that among hundreds of these devices what are the top and most popular IoT devices? Enlisted below are some of the most popular and smart IoT devices which are being used all over the world.
1. Google Home Voice Controller
It is a smart IoT device equipped which let you control alarms, light, thermostats, media, volume control and so much more with just your voice. Google home voice controller is created by one of the current technology giants, Google and you can own this device for approximately $130.
Features:
You can listen to different media.
Allows you to control TV and speaker.
It can manage alarms and timers.
This device is designed to control the volume and lights.
It helps you to plan your day and get things done automatically.
2. Amazon Echo Plus Voice Controller
It is a popular and reliable voice controller IoT based device and is suitable for every household. This device is created by Amazon and costs up to $100. It comes with premium speakers for powerful sound, temperature control and built-in smart home hub. Among its numerous features, some of the notable ones are its ability to play a song, make phone calls, ask questions, set timers and alarms, provide information, weather check and manage to-do lists. Moreover, it can control smart lights, locks, plugs and does a lot more than anyone can expect.
Features:
It can play songs and can connect to speakers or headphones.
You can instantly make calls and drop a message.
It is equipped with 6-7microphones and comes with sound cancellation. This lets this device to hear your voice from all the directions even when music are being played.
This IoT device is compatible with all smart devices.
3. Amazon Dash Button
It is an IoT device which gets connected over the internet Wi-Fi helping its users to remember important household items like grocery materials, soft drinks, medicines and others. By being an Amazon Prime member you can use all its functionality. This device usually costs up to USD.
Features
You can quickly order products
Amazon Dash Button allows you to reorder from popular brands
It requires you to complete the prior order before placing the fresh order unless you have authorized it for multiple orders.
It helps you to make your lifestyle simple and easy.
4. August Doorbell Cam
This device is simply an IoT marvel. August doorbell cam lets you answer your door even when you are not present at your house. It uses internet connectivity and is designed to constantly check your doors along with capturing video during any motion changes in your doorsteps. You can get this IoT device for around 199 USD.
Features
It provides you full-color live HD video feed.
This device can pair with all August Smart Locks easily.
It is very sensitive to motion alert and constantly monitors your doorsteps.
You can get 24 hours of video recording.
Speedy and hassle-free installation.
5. August Smart Lock
It is proven to be reliable security related IoT device which you can get around $220. You can manage your door from any location without any hassle. It comes with universal voice compatibility which quickly accepts your command. It automatically unlocks the door when you arrive and locks after you leave.
Features:
Provide unlimited digital key without any fear of stolen keys.
When you are away from your house, August smart lock checks your door status.
Provide a log of every person who enters the house.
You can get the status updates about your door whether it is properly closed or not.
Includes advanced voice control system which you can control with Siri, Alexa or Google Assistant.
Simple installation process
6. Kuri Mobile Robot
It is a small but smart robot designed for your home to interact with you and your family. It costs around 700 US Dollars and is created for entertainment. This robot can capture moments in your house on a daily basis and comes with a navigation sensor array which helps this device to know exactly where it is going.
Features:
It includes capacitive touch sensors and HD camera.
Kuri can play music and dance.
Comes with a voice detection system and has the heart.
It also has a speaker and is integrated with gestural mechanics along with microphones.
You can also find integrated mapping sensors, drives systems and charging pad.
Above all, this robot has a very good processor.
7. Belkin WeMo Smart Light Switch
With Belkin WeMo Smart Light Switch, you can manage the lights of your house from your mobile, walls or by your voice. It connects with your home Wi-Fi network for giving you wireless access to your lights. This IoT device costs up to 40 US Dollars.
Features:
It doesn't require any screws and comes with a clip-on faceplate.
You can push anywhere to toggle and has very easy and simple on/off.
It has the availability of night light and Wi-Fi indicator.
Quick, easy and simple installation
8. Footbot Air Quality Monitor
If you are pollution sensitive, then Footbot Air Quality Monitor is something which is designed just for you. It helps in monitoring and measuring indoor pollution and leads to improved air quality. You can use it in your house, workplace or any indoor public spaces. It costs around 199 US Dollar and gives super-accurate results.
Features:
Cleans the air pollution
Allows you to develop more focus and energy by providing fresh air
Checks the humidity and temperature
Fast and simple installation
Known to increase the lifespan of its users
9. Flow By Plume Labs Air Pollution Monitor
It is another useful discovery of IoT market which informs its users about the current air quality. It is a handheld device which you can buy from its website, eBay, Amazon, etc. at $179. This monitor comes with a personal but advanced air tracker which provides a very detailed picture of the air which you are breathing. It shows all the results in the map present in its application.
Features:
You will get a stainless steel body with a Vegan leather strap.
You get a capacitive touch with a good quality RGB LED's.
Light in weight and can run for 24 hours when fully charged.
Displays live result on your smartphone.
Simple installation
10. Nest Smoke Alarm
It is another IoT device related to security for your home or office. Basically, Nest Some Alarm is a smart device which comes with the ability to think, speak and alert your phone whenever required. It automatically tests itself and informs you about the danger. This device costs up to 119 US Dollars.
Features
Easy installation
You can set up with your Android device, iPhone or iPad.
Overall good appearance
It communicates with you in different colors like green, yellow or red depending upon the situations.
Friendly human-like voice
Can be synced up with your mobile
11. Nest T3021US Learning Thermostat Easy Temperature Control
It is an advanced temperature controlling system which can automatically program itself and manage the home temperature based on your daily routines. Meaning, this thermostat can control the entire home temperature without any effort of residing members of your house. After using it for just a week, it can manage the temperature based on your routines itself. Moreover, it also reminds you of the total energy you saved from time to time. You can get this Nest Learning Thermostat for around 250 USD.
Features:
Energy-efficient as it can adapt to the room temperature
It can interact with Alexa
Compatible with several devices
You can connect your mobile for its full control
Includes auto-away mode when there is an absence of any motion
12. Philips Hue Bulbs And Lighting System
It is one of the most famous IoT devices which are used by people all over the world for a personal wireless lighting system. You can control the lights with your voice and can set the right ambiance based on the occasions. Philips Hue bulbs are equipped with top-quality and energy-efficient LED which also saves a lot of energy for you. It can cost from $30 to $100.
Features:
You can schedule lighting and dimming
You can sync the lighting with music and movies
Smart and away controls
Can be controlled wirelessly
Creates the ambiance accordingly
13. Bitdefender BOX IoT Security Solution
It is a useful IoT device which protects all your internet-connected devices from malware, identity theft, spying, stolen passwords and others. Basically, Bitdefender Box is a complete smart home cybersecurity hub which costs up to $180.
Features:
Provides double-clad home network security
Comes with a unique and rich feature of parental control
Is equipped with award-winning technology and has a high-performance ratio
14. Ring Doorbell
It is a reliable product which allows you to answer your door from anywhere with the help of your smartphone. This device can also protect your home with cameras from Ring video doorbell and all of this can range between 99.99 US Dollars to 499 US Dollars.
Features:
Double-Clad home network security
Interchangeable faceplates and night vision
Motion detector sensors and HD video quality
Includes a rechargeable battery with high performance
15. Logitech Harmony Universal Remote
With this IoT device, you can remotely control your house media, lighting and other smart devices with a universal remote from one location. It is a very useful device for daily purpose and its cost can vary from $49.99 to $349.99.
Features:
It can support up to 8 remotes and more than 5000 brands.
New brands can also be easily added in the future.
It can reduce clusters in-house and complexity
Easy and simple online setup
One-click activity buttons
16. WeMo Insight Smart Plug
This IoT product helps you to control your lights and appliances by turning on or off. With WeMo Smart Plug, you can also monitor all the lights or appliances from anywhere remotely and it can cost up to 50 US Dollars.
Features:
Can create, rules, schedules and receives notifications
Is compatible with Android as well as IOS devices
Can integrate well with Alexa or Google voice for hands-free voice control
Gives insights into your house energy consumption
Easy to use and install
17. Particle Photon Wi-Fi With Headers
It provides you everything which you require to build a connection project by making prototyping simple and easy due to plugins. This can cost you anywhere between 19US Dollars to 25 US Dollars.
Features:
Open-source design
Real-time operating systems
Pre-soldered headers
RGB LED and Particle Wi-Fi module
18. NETGEAR Orbi Ultra-Performance Whole Home Mesh Wi-Fi System
As the name suggests, indeed, this device is the ultra-performance Wi-Fi System which can cover very large areas up to 5,000 square feet. It is very powerful and includes a Wi-Fi router and a satellite system which can work with the existing internet service. With this device, you get a super fast and smooth internet speed regardless of the number of devices connected. Moreover, even when you move from one place to another, its signal strength will remain the same. The overall cost for the device is a little over 320 US Dollars.
Features:
Simple and quick installation
Dedicated mobile application
You can pause Wi-Fi for a quick status check
Eliminates buffering and dead zones
Provides good speed despite the number of connected devices at once
Comes with smart parental control
Final Verdict: Future Seems Connected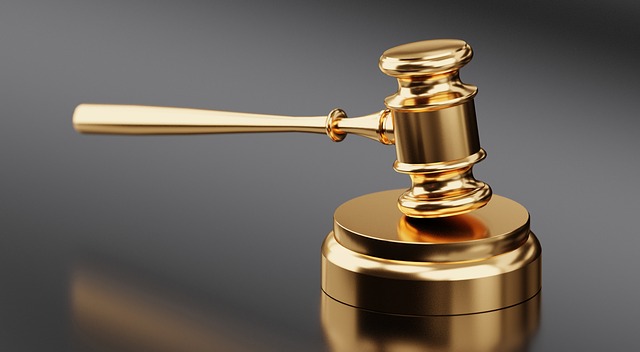 It is true that IoT based devices are the burning topic of the current world. It has managed to significantly gain popularity in the last few years. In this article, we have learned about the very basics of IoT and then understood its two sides i.e. both advantages and disadvantages. Despite its decade-old roots, it is now when this technology has gained traction among all the tech enthusiasts and the users.
Despite various loopholes in its security which threatens the user's privacy, I am confident that in near future experts will likely fill all the holes making it more safe and secure for the users. We saw IoT to drastically impact the lives of future and for some, it is still a relatively new technology but as the day will pass, IoT will also become something as common as smartphones or super-fast internet.
Keeping these points, there is a strong belief that the time is not too far where we will see most of the human beings using these devices just like mobile phones. As someone said that "Connectivity opens up new possibilities", I am sure that future belongs to these devices regardless of all the risks which come along with it.