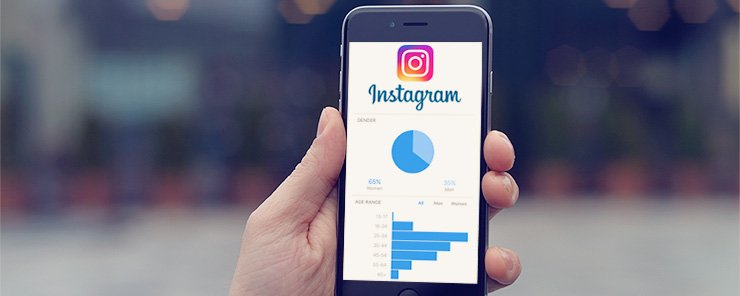 Instagram is known to many as a mobile social platform. But, it has never been identified as a platform to promote businesses, until recently. The fact that Instagram, at present, has about 80 million users and the count will increase in the coming years is making businesses go on a marketing spree on Instagram.
Though the idea seems nice, you might be thinking where to start. Here are few tips to promote your business using Instagram:
1. Create an Instagram account
You may already have personal Instagram account. But, for promoting your business, it's always essential to have a separate account. Your prospective customers are not interested in knowing your personal details. All the information they need is about your business. You can modify your Instagram business account in the following ways to increase customer engagement:
Mention your website link
You can include your business website's link at the top of the Instagram page, under the name and description. The users, if interested in your business, will click the link helping improve your web traffic.
Make your identity known
The users must be able to recognize your brand through your user name. Best idea is to use an account name similar to the one you use on other social media sites. Also, make sure that the profile image of your account looks professional and easily identifiable.
Grab attention through your bio
If you want the users to become your prospective customers, make sure that you give them all information about what you offer. Remember, the bio should be catchy, light and interesting.
2. Flaunt what you've got
Usually, people tend to remember visuals than text. Instagram, being an image-centric platform is the perfect spot for showing off the photos of your products. Posting images of what you offer is the best way to gain people's trust and improve your sales. Check out the following tips that you must keep in mind while posting photos of your products to gain users:
Let them choose
Instagram is a place to market your products but is not a market-place to sell your products. You can try your level best to grab the user's attention; but, you should know your limits. Try not to annoy them. Let the users browse through the images of your products and choose what they want. Do not keep compelling them to buy your products.
Be creative
Always keep in mind that you are posting the images to gain customers. So, keep the product photos and description catchy and interesting. Be careful that your product description doesn't sound salesy. Also, make sure that the product images are unique and scream out what you intend to communicate.
Be professional
The best way to display your professionalism is by posting quality images. Therefore, try not to post unclear and blurred images. Forget customers of the future, you'll even lose the followers you already have. The best way to retain an image's quality is by saving it at double the resolution size. Instagram automatically makes the image square (612×612 pixels) and the quality is not lost.
3. Show the working of the products
The users may be aware of only one or two ways to use your products. Be innovative and showcase different ways in which the products can be used. This will definitely boost customer engagement.
4. Show what's happening behind the scenes
It may not be a pretty picture, but, behind the scenes images of a product launch or a photoshoot attracts followers. They will be excited to see what's happening there and it's going to get you closer to your future customers.
5. Try lifestyle photos
Lifestyle photos come with real world backgrounds and models to create a scenario for your products. It helps the users relate to the product as the photos help them visualize how well the products work if they use it. Life style photos convince the audience that this product is what exactly they were searching for. Big brands like Nike and Adidas have already given it a try and succeeded. They have seen the interaction on social media boost up to 8 times more.
6. Provide offers and discounts
Majority of Internet users agree that they tend to follow a product page depending on the freebies and discounts the page offers. Therefore, do not think twice before giving away incentives as they will help you improve customer engagement.
7. Hold events and invite your followers
You can hold events, let it be anything related to your product or anything your business is sponsoring for and, promote them through Instagram. Then, let your followers know where the event is happening by geo-tagging and invite them over. The geo-tagging tool in Instagram is rarely used mainly because its benefits have not been recognized yet. But, posts with geo-tagging is said to receive 79% more customer interaction.
8. Wrack your brains for the best strategies
Remember, people are not always going to fall for the images you post. Though you get a lot of followers in the beginning, the numbers will eventually decrease. You'll have to come up with something new by then that wiill compel the followers to stay. Think, discuss, do whatever you can and come up with strategies to broaden your audience and earn customers.
Make use of hashtags
Lots of new feeds keep appearing on Instagram every minute and chances are that your posts may get buried among hem and will be long forgotten. Therefore, go for hashtags that contain common keywords to improve the visibility of your posts. However, do not overdo it. It has been found that posts with more than five hashtags have less engagement. You can either look up popular hashtags or create those of your own by using keywords and phrases that do justice to your brand.
Share what your customers post
It helps you to connect with your followers. They'll come back to your page to see their shared posts and may even suggest their friends to do the same, thus boosting customer engagement.
9. Connect to your customers
You are not in Instagram just to let the world know about your business; but, you seek to find at least some potential customers amongst the users. This, you can achieve by boosting customer engagement.
Communicate
When you post a product image, make sure that the caption you add to it compels the followers to respond to you. Let the caption not be about what's already there in the image; but, something that lets the followers see your product from a new angle. Keep the caption short but catchy and that makes the users want to converse with you.
Contests
Contests and gifts you offer will attract people, thus helping you to gain followers and boost customer engagement. All you have to do is:
1. Fix upon the prize you plan to give away
2. Post an image of the prize along with details of the contest
3. Few days later, post another image flaunting the prize to remind the users
4. Declare the winner
Respond
The communication shouldn't be one-sided. When a follower mentions you in a comment, you are obliged to respond to them. Post a thank you if they comment anything positive about you and guide them if they have any queries. This helps you to get closer to your customers, gaining their trust.
10. Analyze your successes and failures
Keep track of how well your brand is doing on Instagram. This will help you understand where you have gone wrong and rectify it. Also, it gives you an understanding of what works and what does not. It also helps to identify the followers who often engage in a conversation with your brand. You can then devise strategies to turn those followers to your loyal customers. Also, it is important to keep track of the timings when customer engagement is maximum in your feed. You can then schedule your posts accordingly.