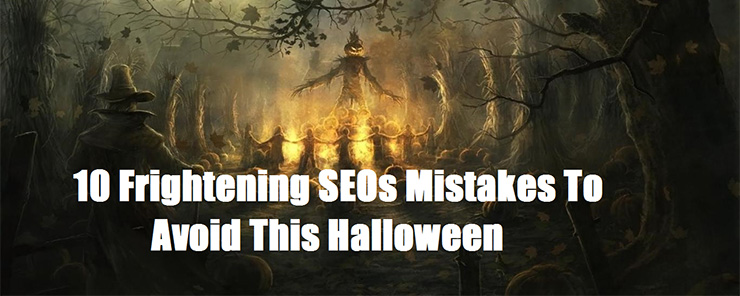 It's that time of the year again, Halloween is just around the corner. The time for tricks and treats are nigh. Companies big and small are working around the clock to use the holiday season to promote themselves and grow as a brand.
No matter the size of the company, SEO is a scary monster hiding in the closet that needs to be constantly fed for it to be sated. This monster is always waiting for you to step out of bounds and make a wrong move, before it pounces out and threatens to harm the business. Well, not this year SEOstein!
Here are some amazing tips and tricks that you can avoid to keep SEOstein from escaping and setting your business back to the dark ages. If you follow these tips, not only will you avoid SEOstein but you will also boost your business to new heights in the digital world.
1. Targeting the wrong keywords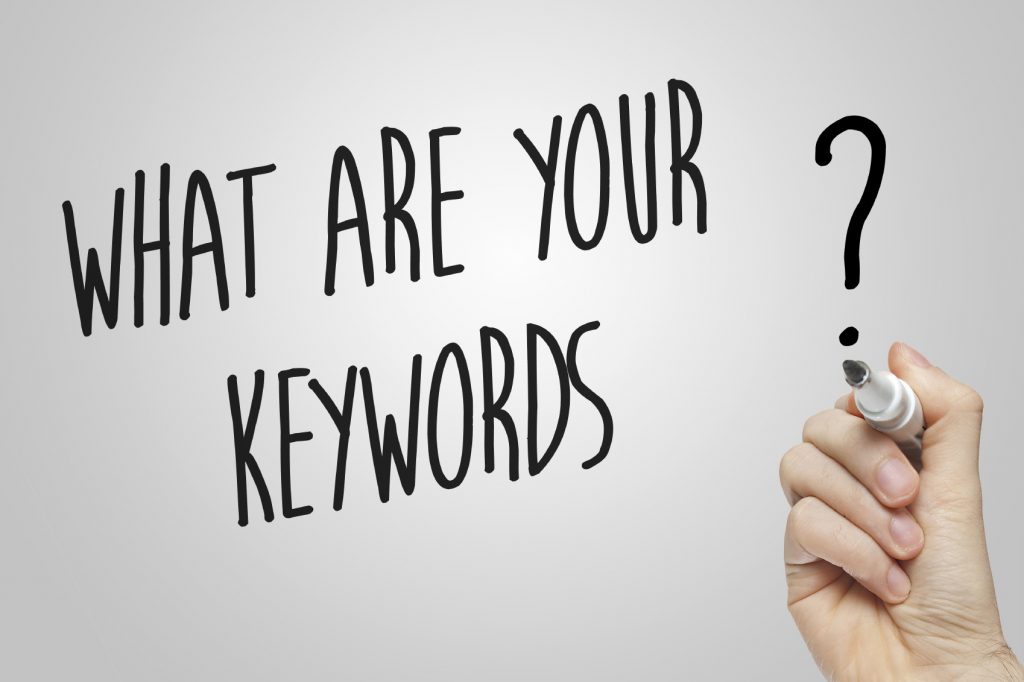 Keyword research is one of the most important aspects of digital marketing that plays a very important role. It helps you find out the popular keywords and phrases that are associated with your business to help you market your business to the right people. The biggest mistake that business usually make are using generic and irrelevant keywords that hurts the business rather than help it.
The best way to understand the which keywords to use you should follow these main steps: check if the keyword is relevant to your business, check the keyword in popular major engines and see all relevant keywords, and buy a sample campaign for the keyword on Google Adwords.
If you follow these simple steps, you will definitely avoid this mistake.
2. Keyword Stuffing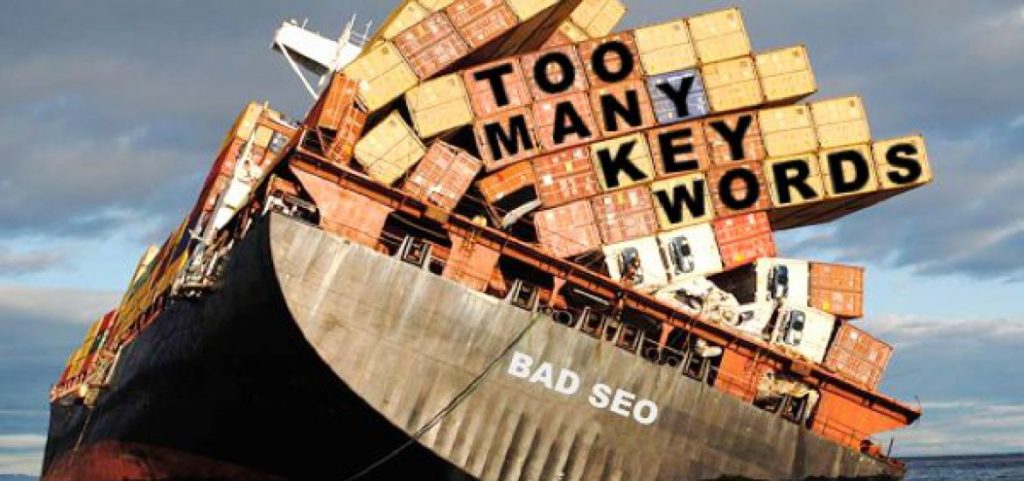 The second biggest mistake that business usually make are to excessively use the keywords. You've done your research and you've shortlisted all the useful and relevant keywords. Now, what do you do? You use those keywords everywhere – metatags, headers, meta descriptions, content, etc. This is what will result in keyword stuffing and it can result in horrible consequences for your business.
Use synonyms or semantic keywords and use them sparingly. Don't use one keyword everywhere and over and over again in the same content. Write your content as authentically as you can, and then try to see if you can use any keywords within your content. Focus on your content first and then on the keywords.
3. No Unique title tags and meta descriptions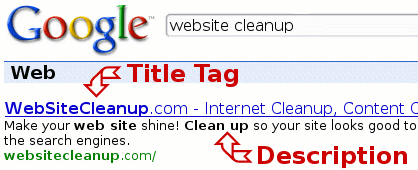 This might be the most boring type of digital marketing activity, but it is still one of the most important ones. Meta descriptions and title tags still play an important role to get the right viewers to your website. It is one of the first things that Google checks and uses to index your pages. Unique title tags for each of your pages and meta descriptions that accurately describe your webpage allows Google to correctly index your pages, allowing more relevant users to end up on your websites.
4. Duplicates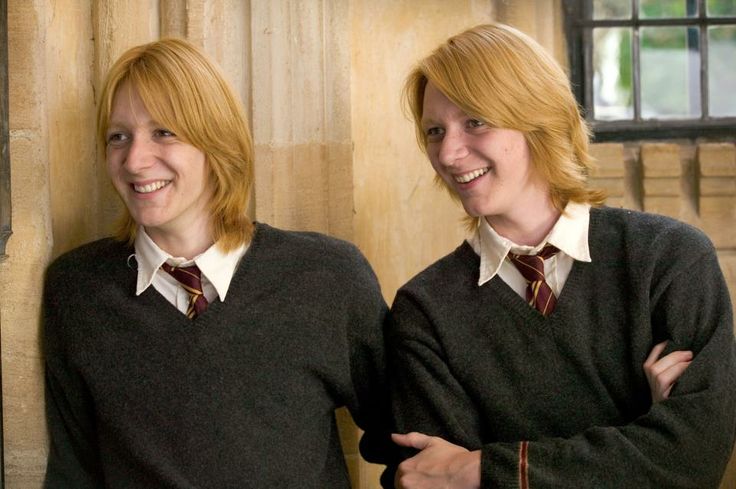 It is one of the best rules to follow when dealing with online marketing and SEO. Any form of plagiarized content can push you so far down the rankings, or Google can even take the call to de-index your whole website, which means say goodbye to all your visitors. This section refers to content copied from competitors and even your own website. If multiple pages offer the same content, it is considered as duplicate and Google does not appreciate duplicates. So, you should definitely ensure that all your content is fresh and clean of duplication.
5. Update Your Links and Maintain Them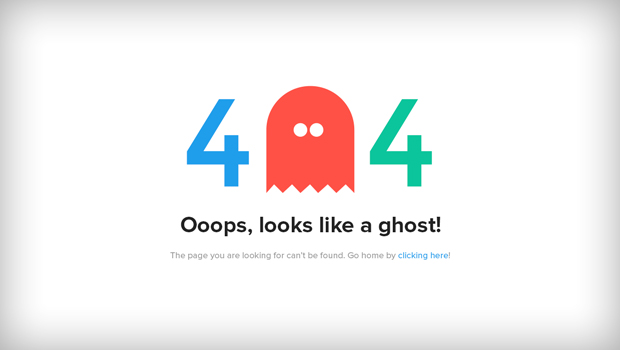 Another big mistake that is commonly found is broken links or 404 pages. Although, they might look cute (if you design it that way), but these are horrible when it comes to SEO and marketing. Broken links means an issue – the user did not find what they were looking for. This is the reason why you should constantly check your old and new links to see if the links work the way they are supposed to and in case any links are broken or not working, you should definitely keep them updated.
6. Irrelevant Link Building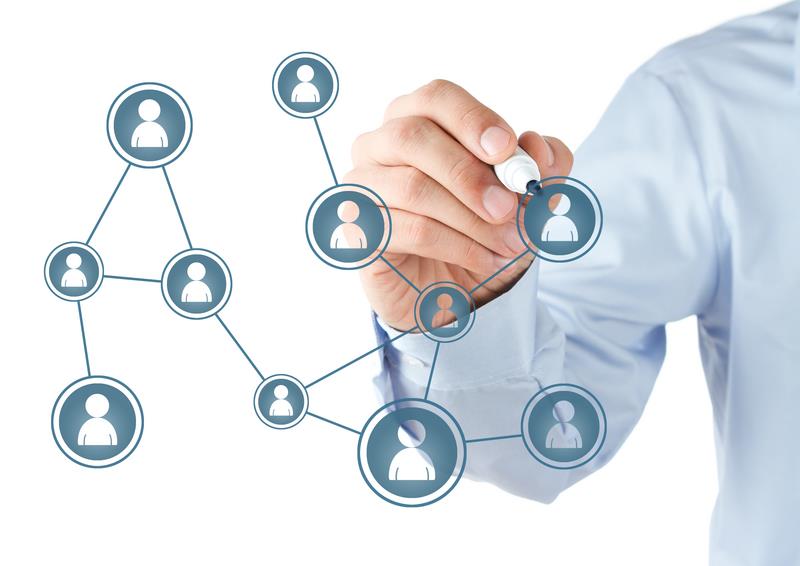 This is one of the worst mistakes that we come across on a daily basis. When newbies hear link building, they automatically assume that they can place their links anywhere and that's all that matters. WRONG! Link building requires links that you place or links that promote you are relevant and related to your field. If the links that promote your are non-relevant, it looks bad to Google.
Now in this segment, you should know about Do Follow and No Follow links. No follow links are links that do not affect your ranking, but they do positively affect your brand, but do follow links by pages that rank above you are a boon. They allow linking juice from the higher ranked pages to be passed on to you. So, the key rule here is to get good Do Follow links, but No Follow links are also good to have. You should have a mixed ratio of links – low sites, high sites, do follow, and no follow.
7. Cloaking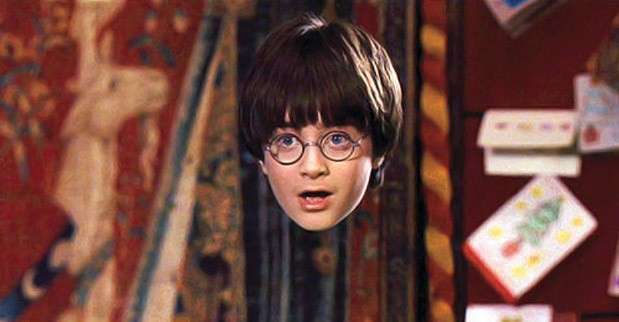 This is a dishonest tactic and should definitely be avoided at all costs. Cloaking is a technique in which the content visible to the search engine spider is different from the content that reaches the users. This is usually done by delivering content on IP addresses or the User-Agent HTTP header of the user requesting the page. This counts as BlackHat SEO and is frowned up on by Google. It should definitely be a no no on your list.
8. Doing Nothing on Social Media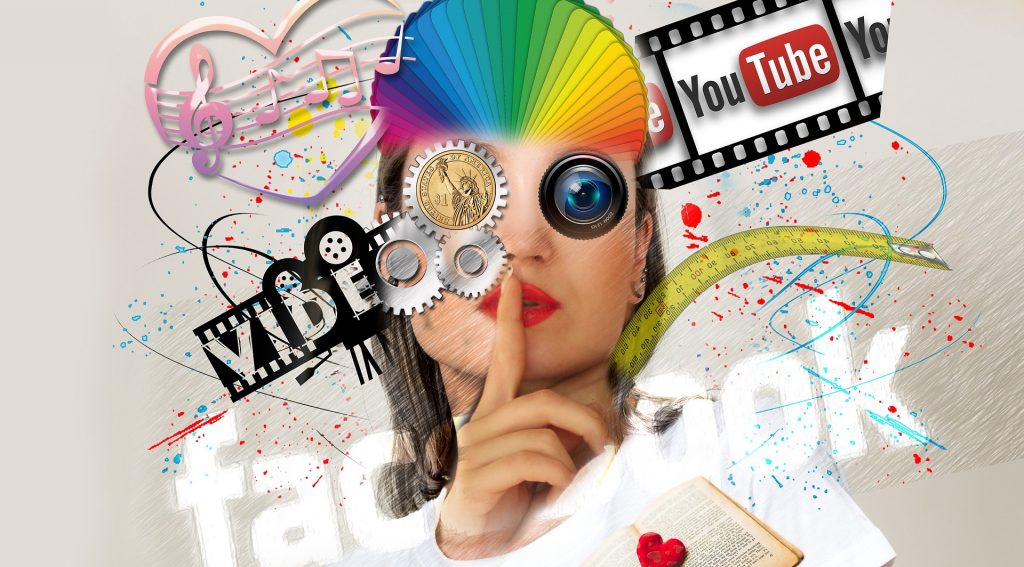 In today's world, social media plays a huge role. It is by far the easiest way to reach a large number of audience and can result in a huge number of conversations if used correctly. A lot of companies fail to use social media either correctly or at all, relying only on direct marketing methods. However, add relevant posts, relevant groups and even the right people, can definitely help boost your website or business. Don't miss out on one of the biggest and easiest forms of digital marketing. A few things that you should do on social media is follow relevant people, pages and groups. Also, post informative as well as promotional content related to your business and segment to draw in more customers.
9. Shallow Content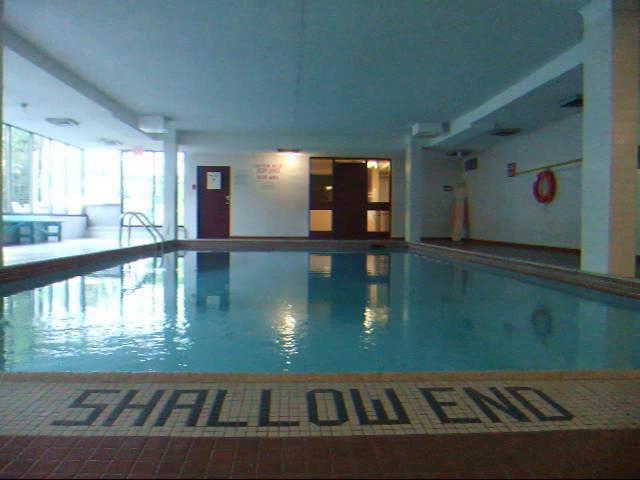 Shallow content is a small mistake that can be very costly. Mostly this stems from laziness and can most commonly be found in E-commerce where people require product descriptions. Shallow content is content that offers little to no information but is added for the sake of filling empty spaces. This content is a few lines that doesn't really let users know about the website or the product. So, Google considers this somewhere along the lines of spamming, hence it is important to be as descriptive as possible when talking about a product, company, page or even a group.
10. Avoiding Analytics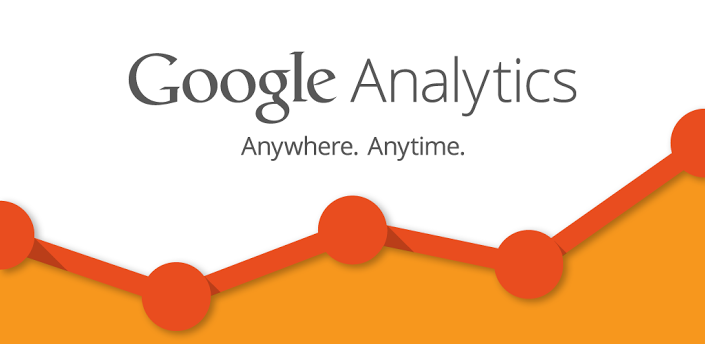 Analytics is Google's way of thanking you for so much business. Jokes aside, Analytics is seriously a blessing that can help you effectively boost your website to the clouds. Once, you've implemented your SEO tactics, you will want to know how it affects your site. How is your site performing? What sections are doing exceptionally well? Where is your traffic coming from? The answer to all of these questions can be found on Google Analytics. In addition to all of this, Analytics also allows you to set up conversion goals and get weekly reports. Analytics along with Google Webmaster Tools are two of the most important tools that every SEO and digital marketing specialist should know.
These are just a few of the many scary mistakes we've often come across. This Halloween, keep SEOstein sated and from scaring away all your visitors! Happy Halloween!