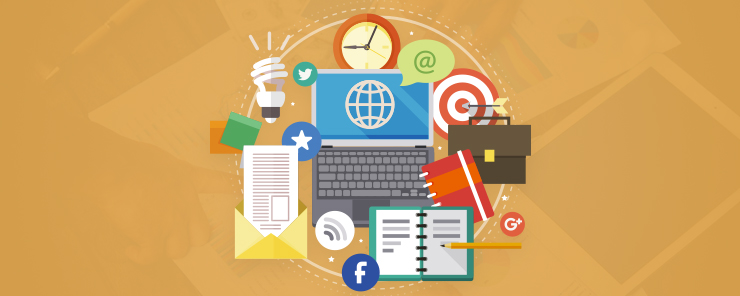 Paid digital marketing is a source of quick and highly targeted traffic. It is an important part of overall digital marketing strategy and supports it well. According to a report by SEER Interactive, combining PPC and SEO efforts increased CTR (Click Through Rates) by 200% on search results page. After all, 64% of people click on Google Ads when they are looking to buy an item online.
Unlike offline advertising, online advertising doesn't require huge budgets to start off with. It is sure to give you positive ROI once you know your way around it. It will however take some time, experimentation and continuous learning to master the skill.
Here are the different paid digital marketing options available and how to invest in them to get traffic.
1. Paid Search Platforms
You can pay to rank high on a search result page (SERP) of any search network. Your ad will be placed in between or alongside organic search results.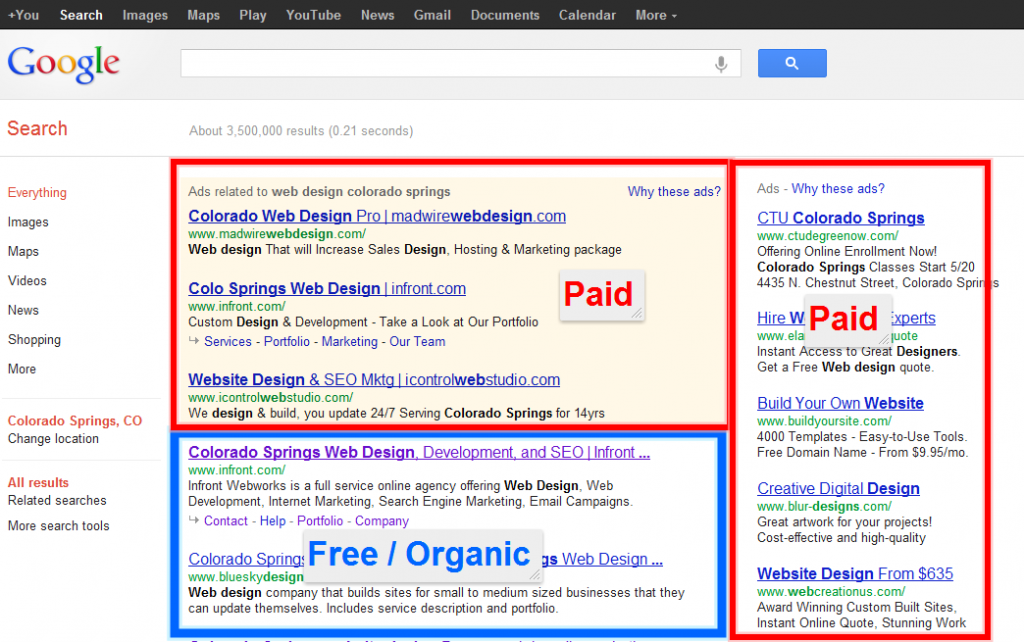 • Google Adwords
This is the most popular form of PPC or Pay Per Click advertising platform. Google controls 64% of whole search engine market. You can rank on Google search results by setting up ad campaigns in Google Adwords. Google Adwords is Google's advertising system.
How to advertise on Google?
Step 1: – Set up an Adwords account and set up an ad campaign
Step 2: – Choose the keywords you want to rank for. For example, if you sell watches online you might choose 'watches', 'buy watches', 'gold finish watches'. There is a lot or research that goes into choosing the right keyword. Use tools like google trends and keyword planner to choose your keyword.
Step 3: – Choose the network which can be a search network, display network or both.
In search network, your ad will show on the search result page
In display network your ad will show on the keyword related websites, mobile apps, videos and blogs as banners, images or videos.
Step 4: – Add the ad text and images to your ad. Some tips to choose right text
• Make sure your headline is unique and matches the keywords.
• Description text must be actionable. Use words like buy, shop, sign up etc.
• Promote any offers and discounts you are giving
• Add sitelinks to your ad to improve CTR by 64% (Source PPC Hero)
Step 5: – Choose your bid type.
Cost per Click (CPC)- You can choose to pay for every click that your ad gets
Cost per impression (CPM) – Pay for every thousand impression that your ad gets
Cost per Engagement (CPE) – Pay every time a user engages with your ad. Eg: User hovers over your ad for more than two seconds of any other action defined as engagement.
Step 6: – Target your ad using tools by Adwords. You can target your audience by location, behaviour, interests, time of the week or device they are on. You can also arrange your ad campaign in separate ad groups targeting different product lines or use for A/B testing of your ad.
This is just a brief snapshot of advertising with Google Adwords. You can spend months learning the many tools and tricks on this platform. Visit support.google.com/adwords to experiment and learn more.
• Bing Ads
This is the advertising platform for Yahoo, AOL and Bing. Bing draws around 21% of internet traffic. The competition for ad space is lower in Bing Ads and you will also end up paying less per click. The platform is also PPC and is similar to Google AdWords.
• Tier 2 – PPC platforms
Besides these PPC options there are many Tier 2 platforms that will place your ads on network of websites and blogs. Some of the notable names are Blogads, Chitika, Bidvertiser, Adbuff, Media.net, etc.
2. Social Media Ads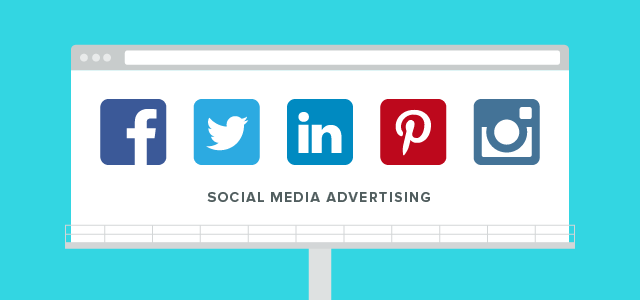 You can also place your advertisement on Social Media Platforms. According to social Media Examiner 84% of paid social media advertisers use Facebook ads followed by Google ads (41%) and LinkedIn ads (18%).
• Facebook Ads
Facebook is the most popular of all social media and has over 2 billion users! You can setup a facebook campaign with a few simple clicks for as low as $100 or less.
Facebook also lets you target based on location, gender, age, interests, and behaviors. Facebook gives the most targeted audience possible because it has so much information about each of its user.
Just go to www.facebook.com/manage to start your campaign. The interface is intuitive and easy to use. Here are some tips to ensure high conversions:
• 70% of Facebook users are on mobile. Make sure your ads are mobile optimized. You can also target your ad for mobile only.
• Visual ads get more clicks. Have relevant images or videos in your ad.
• Make sure the look of landing page matches with the ad. It should be one continuous experience.
• Add your top competitors in the target audience interests. Users already following your competitor are likely to be interested in your industry and in what you have to say.
• Instagram Ads
Instagram user base has crossed 700 million active users in April 2017. It has a highly active user base in the age group of 16 yrs- 30 yrs. Instagram has 1 million active advertisers thanks to the changes it has introduced as an ad platform.
You can run ads on Instagram from Facebook ad account or directly promote from the Instagram app on the go. Log in to your Facebook ad page at www.facebook.com/manage. Just select your Instagram account under create new advert stage. Here is a video to make it easier:

• LinkedIn
LinkedIn is a great platform for B2B marketing. It allows you to target your ad based on company, industry, job title and skills. It can be an expensive platform among all other social media.
The various types of Ads available to you from your LinkedIn campaign manager are:
• Sponsored Updates
• Display Ads
• Sponsored InMail
• Lead Accelerator
• Text Ads
• Twitter
You can place ads on twitter by accessing twitter ads dashboard. Just log into your account and click on twitter ads. The process is similar to the one on Facebook and you can set up your campaign in just a few clicks.
You can target your ads based on:
• The accounts users follow
• Television shows users follow
• Specific keywords
3. Affiliate Marketing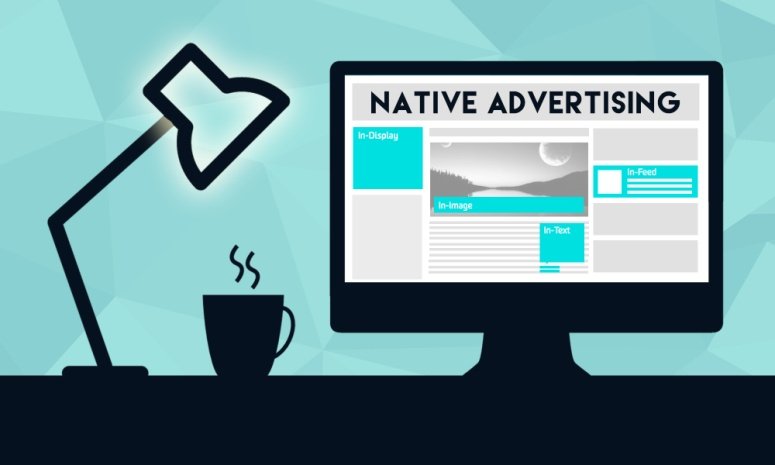 This is also known as native advertising and has been around for a long time.
You can sign up with an affiliate marketing network that will place your ads on popular websites and blogs on the web. Here are some of the most popular affiliate marketing networks:
• Taboola
• MGID
• Outbrain
• Recovnent
• Native Ads
This is different from display ad in Google Adwords as native ads are built within the content of the site and do not appear as banner ads or side panel ads. They are placed as just another content piece on the site.
As an advertiser you will pay for the traffic or conversions from these sites and the affiliate marketing network will in turn pay the hosting site.
4. Email Ads
Email Marketing gives the highest ROI amongst all digital marketing channels. But how can you leverage this channel if you do not have a big enough email list?
The answer is email Ads. These are also called Solo Ads. Here is how it works:
• You approach email list owners (also called e-magazines) and pay a certain amount to rent their email list. These are niche targeted lists that have trust in engagement with their list owners.
• You can send a mail exclusively promoting your products or link to your site to drive traffic to the targeted list
• You pay the list owner for every click on your mail
• You do not own the list but you can collect their emails when they visit your website or sign up for your offer. However, be sure that your email adds value and good content to avoid being marked as spam.
As you can see the options to advertise online are plenty and can get overwhelming. You do not need to advertise on all or even majority of these platforms. Understand where your target audience is and advertise there. Master each platform at a time and take help of professional digital marketing to maximize returns.