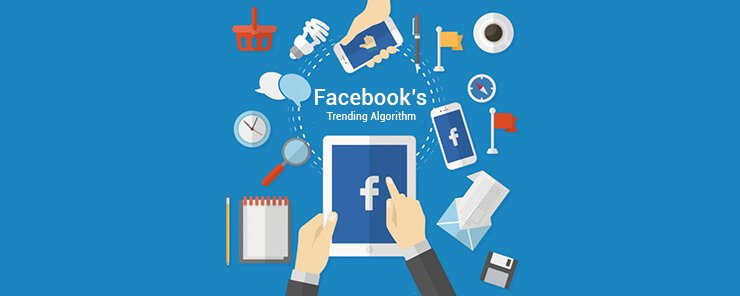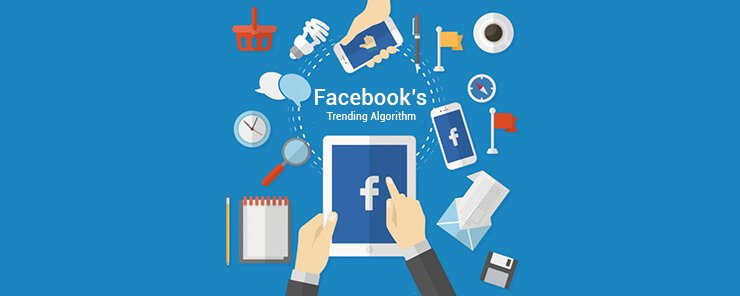 It is a bit of pertinent information to know that Facebook launched its News Feed in September 2006; about 1.5 years since the launch of the site. Initially, most of the social media network users disregarded this novel function as a timeline of boring details concerning the lives of their contacts and Facebook friends.
However, with the passing of time, the News Feed occupied the position of a valuable advertising platform for a host of publishers, celebrities, brands and the entire fraternity of social media followers. With all the efforts directed towards offering the best user experience to social media followers, the algorithm of Facebook's Trending function witnessed a plethora of changes. Now, the Trending function, with its modern algorithm, browses through each and every post of your Facebook contacts, your friends, the groups you are connected with, the people whom you follow and all the pages you liked.
After collating this information, the algorithm goes ahead and ranks the posts in line with your preferences. What is the end result of this data collection? It is through this data estimation that Facebook displays only those posts you wish to see on your feed.
If you are interested in learning about 10 amazing facts about Facebook's Trending algorithm, here they come. All of them have the power to make your jaws drop.
1. Facebook Faced A Huge Uproar Concerning the Breach of Privacy
As mentioned earlier, the introduction of the News Feed and the Mini-Feed did not actually go well with Facebook users as these functions were ordained to keep a close watch on each and every movement of your contacts; by the minute. A huge uproar from various sections of Facebook users concerning the breach of privacy prompted Mark Zuckerberg, the CEO of Facebook to apologize by publishing open letters to the entire Facebook community.
His reassurance that a new privacy page will come up which will allow users to choose the stories they wish to be trended on their Mini-Feed and on their friends' News Feeds calmed the protesting student community. Changes to the code restored the confidence of all those who were concerned about making their private movements public. This paved the way for the birth of a new and secure News Feed algorithm.
2. The First Version of Facebook Did Not Feature the "LIKE" Button
If you were one of the oldest users of Facebook, you can recall that Facebook did not release the "LIKE" button for 6 years since its launch in 2004. Before the introduction of the "LIKE" button, there was no yardstick that could measure the interest levels of Facebook users concerning what they wish to see as their feeds.
However, with the emergence of the "LIKE" button, a major overhaul to the site was initiated, opening up several avenues for Facebook to identify posts which were liked, disliked and those that were categorized as mundane. Becoming the focal point of user experience, Facebook's News Feed algorithm transformed, allowing users to personalize their experiences while also trying to influence their contacts with what they liked.
3. Conduct News Feed Research And Earn Money
It is an interesting piece of trivia to note that Facebook has a whopping 1 billion user-base, comprising of active users who surf the site daily. These active users constantly offer their invaluable feedback that comes in the form of reactions to certain posts and clicks to view certain links which are posted.
These efforts to gather and implement user feedback makes Facebook the user-friendly social media platform which goes about displaying only those News Feeds which are liked and preferred by its users. On the flipside, the users through this philosophy of Facebook gained by getting paid when they chose to become a part of the research team.
Encouraging users to scroll through their own News Feeds, Facebook initiated a program called "back in 2014" to gather feedback about the manner in which stories were featured in line with their personal preferences. Post this exercise, the sample group of users shared their feedback to a team of data scientists and engineers in California who gained insights from this feedback and tried to further improve the News Feed Algorithm. This group was paid for their efforts of conducting research in a controlled environment.
4. Every Post Comes With a Score
You will be surprised to note that each Facebook post that appears on your feed is tagged with a "relevancy score". This helps the site compare the post with hundreds of other posts. Once a post that has the propensity to show up in your feed is assigned a relevancy score, it then becomes the job of Facebook to sort the algorithm and rank it so that you get to see all your posts in the order you prefer. To sum it all up, the fact that a particular post came up on top of your News Feed is indicative of its high score on the strength that you will like it, engage with it and react to it.
5. An Extra Pair of Eyes Constantly Watching What You Are Viewing
Facebook has gone the extra mile in offering the best user experience to its users on the strength of how they watch videos. Keeping its eyes open to the ways in which users engage with videos, Facebook thorough its video engagement ideology began monitoring the interest a particular video created in the minds of users. Facebook again brought about a change in the Trending algorithm through insights that came from closely observing whether users turned on the audio, whether they switched to the "full-screen" video mode or about instances when they wished to watch a video in HD mode.
If users performed any of these operations, it was a strong indication to Facebook that they liked it. Using this information, Facebook has the power to show you similar videos that attract your attention; a step to provide a befitting News Feed experience to the users at large.
6. Efforts to Tap the Potential of 2G Users in Full Swing
Facebook had its eyes fixed on the populace which was connected to the bad internet speed of 2G. With an aim to stimulate social media followers from across the globe, Facebook updated its News Feed algorithm, permitting users with slow internet connections to enjoy their feeds. If you are one such user who is browsing Facebook on your 2G enabled smartphone, you will be engaged with cached stories or previously loaded News Feeds.
7. Facebook's News Feed – The Most Patronized News Broadcast Platform
There is a sea change in the way people are getting informed about the news. In recent years, Facebook has become one of the top sources of online news videos and stories. In addition to being tagged as the most popular social media platform, Facebook has majorly attracted the attention of the younger generation to look up for news.
8. The Modern News Feed Algorithm Supports A Keyword Search to Go Down the Memory Lane
Since 2014, Facebook was allowing you to revel in your old memories through a keyword search function. You can type the keywords in a feature called Graph Search and search for old News Feed posts. Thinking of a memorable event that you celebrated and wish to relive those moments? Then, you simply need to type in the name of the event and the event will be visible to you. You will get to see the event album you were looking for.
9. "What's Trending" – A Novel Way to Browse Popular Articles
Another interesting way to read news on Facebook is to check out the articles that are trending. Simply look to the right-hand side of your News Feed, under the category of Event Invites and Birthdays. There you will find a long list of articles that are making waves on Facebook. You can personalize your News Feed with the "Trending" function, which is divided into 5 topics; all news, science and technology, politics, entertainment and sports.
10. Save Stories to Enjoy a Relaxed Reading
The latest News Feed algorithm of Facebook allows you to bookmark articles and stories you want to read later. This is an advantage that allows Facebook users to save links to events, articles, TV shows and music so that they can carry on with what they are doing currently and revisit these later.
Conclusion: –
Facebook surely knows every minute detail concerning its users. It is this level of detailing that allows you to stay in close contact with your near and dear ones. You will also be able to make the most of the News Feed posts that are in sync with your innate preferences. With so many changes that were made to the Trending algorithm, you as an ardent lover of Facebook will have the best user experience possible.