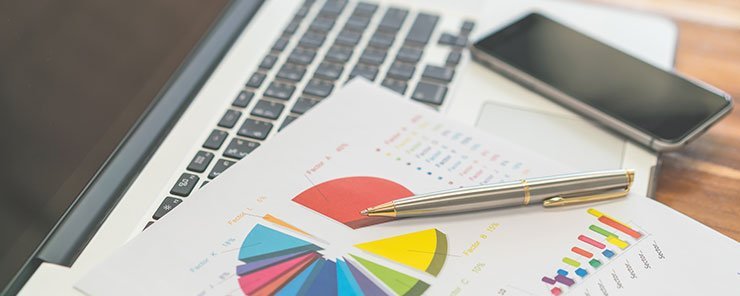 Just take a look around you! You'll see all sorts of gadgets like laptops, tablets, smartphones etc. Which one do you prefer to use? Smartphones of course! For the reason that it's handy and that you can any info at your fingertips, any time, anywhere. Many businesses are taking this to their advantage to promote their brand and to widen their customer base through mobile apps.
If you thought mobile apps are just meant for big names out there, you are wrong. Many small and medium businesses are also investing in mobile app development nowadays and here's why you should too:
• Mobile apps are ruling the world
Majority of people around the globe use smartphones today and that's why it is the best place to find your customers. Mobile apps make it easy for them to find what they want and purchase it than opening a browser and searching for a website. Therefore, it's time you try your brand promotion through mobile channels.
• Customers find it convenient
People find mobile apps easy to use than websites. A mobile app is an all-in-one package where the customers can reach out to the support team, services and payment section without any delay. Also, it is flexible and can be used to meet specific customer needs. If your mobile app is customer-oriented, you'll find it winning hearts for sure.
• Easily connect to your customers
Your existing customers will obviously start using your mobile app, when you create one that they can have access to, any time, anywhere. If your app is good enough, you can easily earn their trust and they will keep coming to you more often thus helping you to build a relationship with your customers. Also, you'll find you customer base growing when the existing customers will recommend your brand to others.
• Improved sales
Mobile apps help to drive more sales than any other medium does. All you have to do is to create an app that provides information to the users that they are looking for. This gives the customers more options while deciding to purchase a product. Also, better service always translates to better sales.
• Gather real-time customer data
Collecting data regarding customer behaviour and analysing it is usually a tiring process. However, mobile apps make it easy for you by providing you with real-time data. You can use this data to have a better understanding of your customers and their preferences and make changes to the app accordingly. At the same time, make sure that your customers are aware of the data collection and explain to them about how you use it for improving customer experience. This way, you can win their trust.
• Reach out to the younger audience
The younger generation these days, are the ones who use smart phones the most. They are the ones who are in search for anything new that comes their way and therefore, your outdated marketing techniques won't work with them. If you want the young people to be your customers, a mobile app is a must-have for you.
• Equivalent to social platforms
Humans are social beings and they never miss any opportunity to interact with each other; however, nowadays, interaction is mainly through smart phones. People spend a lot of time in the world of likes, shares, tweets and comments these days. Why not use it to your advantage by integrating the social media features into your mobile app to improve your business? If they get an app with all the social media features in it, they'll surely spend more time on it. You can also utilize the features to communicate with the audience and know their opinion regarding the products.
• Increase customer engagement
Increased customer engagement helps to boost sales. People find it convenient to use your mobile app, anytime, anywhere. Therefore, if you spice it up a bit with your content, best deals and first-glimpse of your new products, you'll find an improvement in customer engagement. You can also use your customer's location and personal profile of the users to provide them with personalized offers.