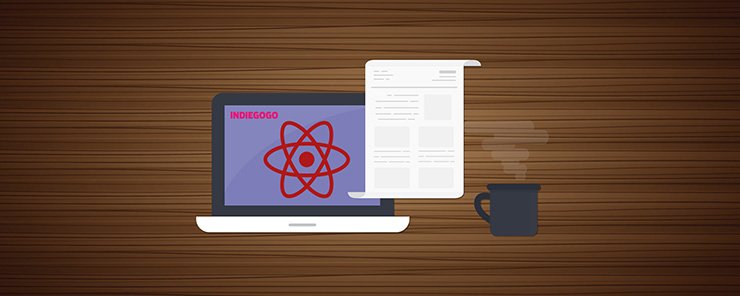 Eduonix's introduces new React Native course on Indiegogo
ORLANDO, Florida – December 29, 2016 – Eduonix Learning Solutions, a leading e-learning company, is looking to use the Indiegogo crowdfunding website in order to raise funds for their latest React Native course.
Eduonix's new React Native course targets coders that want to simplify the process of coding cross-platform on multiple operating systems and giving their apps a native look and feel. React Native is a boon in today's techno-driven world that offers numerous platforms to code for.
React Native was introduced by Facebook on the heels of React, a powerful JavaScript library that simplified DOM rendering and quickened the rendering rate for websites. React Native adds to React, by allowing developers to code apps in JavaScript and then run them in their native environments without have to change the programming language.
React Native bridges the gap between the coded app and the host-platform, giving the apps a native look and feel, regardless of the difference in the coding language.
Sushant Das, Co-founder and Director at Eduonix said, "React Native is filling huge gaps in terms of coding and developing cross-platform apps. Developers no longer code in only one language or only for one platform. They must cater to iOS, Android, Browsers, so on. Having to master multiple languages can be a nightmare for developers, which is why React Native is a great solution."
"Our latest campaign is going to help us design the ultimate course for JavaScript lovers and React fans. We are designing the course in a manner that it will be the only thing you need to help you not only learn but also master React Native."
The course uses a start-to-end approach and will include basic concepts, coding examples, advanced features, tips and tricks for better coding practices and even complete projects to help developers become fluent in React Native.
This Indiegogo Campaign is a means for Eduonix to gain as much support as possible to step closer to their mission of a world where education is widely available worldwide and is not limited to classrooms. The funds will also help Eduonix design more courses on technology, programming, as well as other subjects for their students.
To learn more about this course or to support Eduonix's campaign, you can visit their Indiegogo campaign page – https://www.indiegogo.com/projects/learn-mobile-programming-with-react-native/#/