The future of business is on the internet. eCommerce has transformed the way we buy things or pay for services. 
With 2.14 billion global customers, eCommerce has become the go-to shopping option for a huge section of the world population. 
And with 4.6 billion people having access to the internet, the number of eCommerce consumers will only go up.
The Covid-19 pandemic made a lasting impact on the way we buy and sell things. Suddenly the world switched to online shopping. From fresh fruits to premium watches, people started buying everything they need from the internet. 
eCommerce of 2010 is very different from what it is now and will be in the coming years.
Buying things and services will become easier, faster, and cheaper. The gap between online and offline shopping will slowly start to wither away. 
Future of eCommerce: Improve your position in the market
Every business, small or big, will need a prominent online presence to be successful. 
The future of eCommerce will heavily rely on automated processes and improved user experience. 
Today, we'll discuss seven key components of the future of eCommerce that you need to know. 
Live video shopping will grow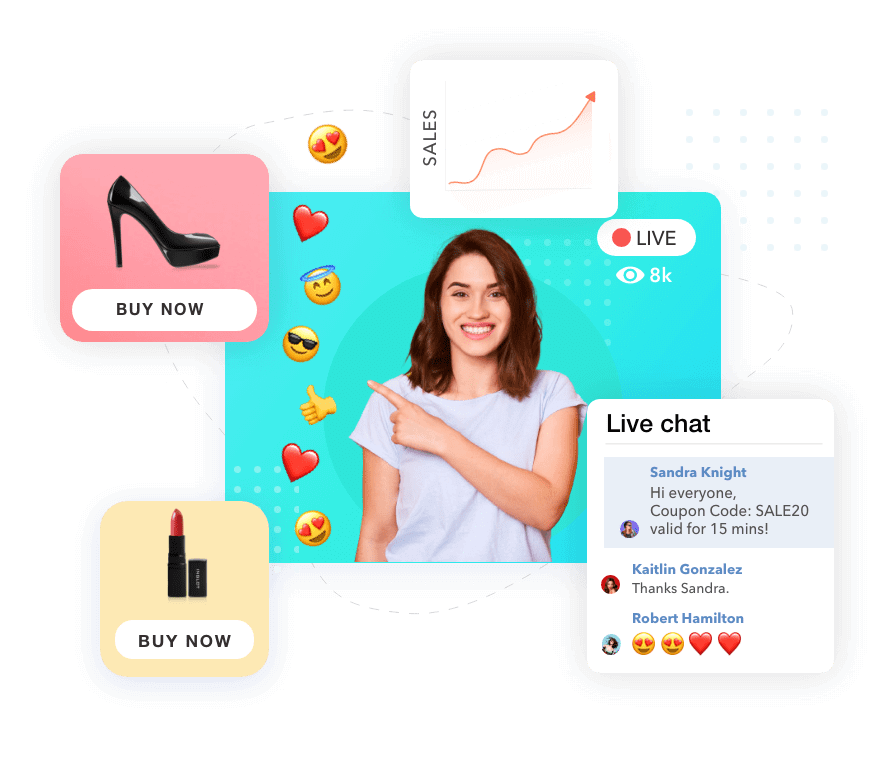 While live video shopping as a concept existed for a long time, the pandemic and subsequent shutdowns resurged interest in them. 
In 2020, the live video shopping experience is nothing like it's amusing predecessors. Now people are increasingly engaging with live video shopping and preferring it over other mediums to buy products.
Live video shopping has some interesting and unique advantages. It is the closest to offline purchase experience for a customer. Those who still feel uncomfortable with the lifeless nature of online shopping prefer live video shopping. 
Many people also like the experience of a detailed tour of a product before buying it. For many companies, it is the only way to directly engage with customers. Read Whisbi's article here to find out more about live video shopping.
As we come closer to the end of 2021, the success of live video shopping shows no sign of slowing down.
With improved user interaction tools and techniques, it will become a viable alternative to the offline shopping experience. 
As a diverse group of people start switching to eCommerce, live video shopping will be more impactful than ever. There is immense scope for improvement and innovation in this marketing technique.
2. Social media commerce will become the norm
In 2021, around 30% of online businesses sell products directly on social media. 
An additional 33% said that they are planning to do so. In the coming years, these percentages will go up significantly. 
Selling products through social media, or social commerce, is slowly becoming the norm as a huge number of people are using different social media platforms.
In some social media platforms, like TikTok and Instagram, social commerce is already a growing market. 
The ease of social commerce lies in its unified user experience. The user's experience is not marred by the mechanical processes of a shopping-only platform. Social commerce adds a touch of ease to the buying process. Millennials, in particular, find it to be an easier way of discovering new and useful products.
With growing social commerce, the importance of content marketing will also go up. If social media handles cannot provide quality content to their followers, people will stop paying attention to what they say. These brands will lose credibility and trust. 
However, the improvements will be drastic with fine-tuned and engaging content.   
3. Virtual Reality (VR) and Augmented Reality (AR)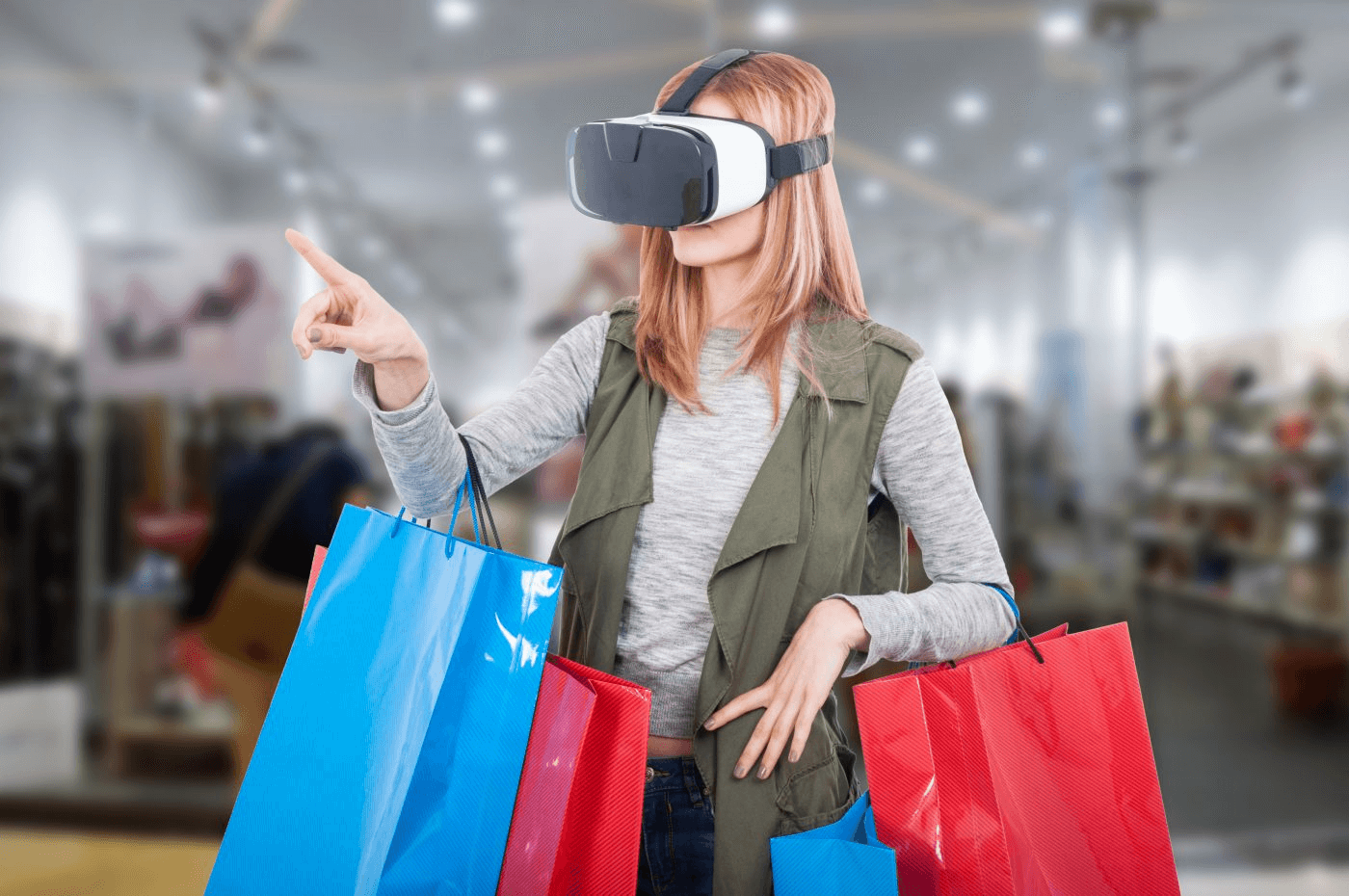 The use of VR and AR in online shopping is already making its mark. Many shopping platforms now offer an interactive experience for their customers. 
The use of AR and VR in the online shopping experience has increased sales by up to 200 % for many businesses. Big companies like IKEA and Nike are leading the way with augmented reality in their shopping apps.
Virtual reality headset technologies will dramatically improve in the coming years. More people will have access to them, making it necessary for businesses to have a VR and AR experience on their platforms. Improvements in technology and easy accessibility will make AR and VR a desirable experience for most users.
Augmented reality will also play an important role in bridging the gap between offline and online shopping experiences. 
More businesses will use these technologies to improve user engagement. It will be an extension of user experience and will need expert input from a wide range of specialists.
With improvements in various branches of technology, it will be easier for these specialists to collaborate on a stunning AR and VR experience for customers. It will have a huge impact on eCommerce in more than one way. 
4. Automation will dominate across industries
Automation will be everywhere within the next decade. In eCommerce, a wide range of units will benefit from automated processes. 
From accounting to warehouse management, automated systems will hugely improve efficiency.
Improvements in Artificial intelligence (AI) and machine learning have made handling huge data sets very easy. As a consequence, chatbots have come up as the best possible alternative to real customer executives. 
Many apps already use chatbots extensively. A whopping 87.2% of consumers report no negative experience with chatbots. It is one of the many ways in which machine learning and AI have transformed eCommerce.
Perhaps the most important benefit of automation is freedom from repetitive tasks with huge datasets. It frees time for creators and developers, helping them use their creativity to its full potential. When the workforce is engaged in creative work, the total output will go up drastically. Many businesses are adopting this approach to grow their eCommerce platforms.
Automation will have a range of benefits in supply chain and inventory management. These are the backbones of any eCommerce platform and usually need a team of full-time staff for operations and maintenance. 
Automating these tasks will save companies money and let their employees work on more important tasks-those that can't be automated. 
5. Diverse and secure payment gateways
The economic landscape of the world has changed with digital payment platforms and the growing force of cryptocurrency. 
While many eCommerce platforms are now accepting payments in crypto, not all are taking it that far. However, it is still uncertain whether cryptocurrencies will become an important force in the eCommerce market, and platforms will unanimously accept payments in them.
While not everyone is thinking as far as crypto, almost all eCommerce businesses want to improve their payment gateways. 
A strong and smooth payment gateway is one of the most important parts of the user experience. It is the final step that determines whether you are converting or not. For most customers, a bad payment gateway will be the biggest red flag for them to use the platform again.
It is also very important to add diversity to your payment options. As eCommerce goes across boundaries, payment methods will vary significantly. 
More consumers will look for platforms that offer payment in their preferred methods. Along with security, diversity in payment gateways will also be a key to success. Businesses are increasingly focusing on adding additional secure payment options to their platforms.
Cyber attacks are now a bigger problem than ever. Most users are aware of the threats of insecure online payment gateways. If your business has a track record of cyberattacks, it will be very difficult to regain customer trust and credibility. 
6. Innovations in User Interface (UI) and User Experience (UX)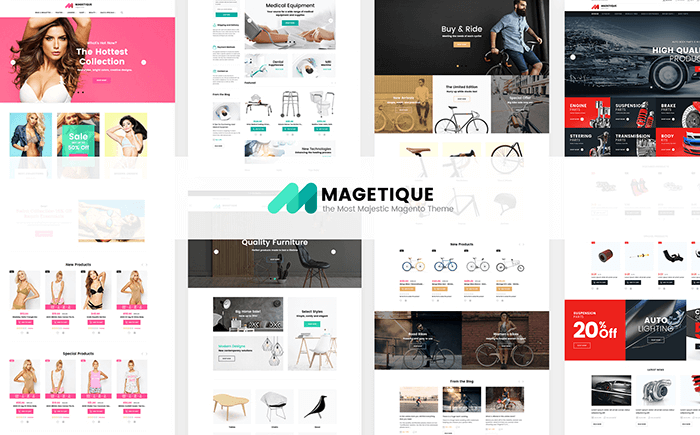 Both UI and UX development is in high demand in 2021, and it is set to increase. 
While the work of UI and UX developers is not the same, they often overlap and merge. In eCommerce, UI and UX experience is a huge factor in the success of a platform.
Regarding the UI, innovations will focus more on improving flow and intuitive options. 
With smartphones becoming more prevalent than ever, not every customer would have equal competency with eCommerce platforms. 
The goal of effective UI design now is to make the experience easy for everyone irrespective of how tech-savvy they are. It decides how many people actually buy things from your platform, and how many don't find what they are looking for.
User experience improvements will make heavy use of AI and machine learning in the future. 
As we mentioned earlier, AI makes it possible to predict user behavior and use solutions accordingly. More and more companies are now incorporating AI and machine learning in their systems to automate and speed up tasks. As a result, the overall user experience is becoming much better as more efforts can be directed towards it. 
Conclusion
In our brief assessment of what the future holds for eCommerce, we focused on areas with the maximum scope of growth. 
Automation, AR & VR, UI/UX development, and the other focus areas already exhibit a steady growth across regions. 
As we head further into the second decade of the 21st century, eCommerce will transform the shopping experience.
Also Read: Build an Ecommerce store with WordPress & Woo-commerce