The list of products that are getting smarter is growing, with more house hold items offering connectivity and easy of use. Technology is changing the way we are living and is making life a lot of fun.
While we are still years away from Jetson like technology, we are getting closer to it year after year. Here is a list of 10 more Internet of Things (IoT) products that were introduced in 2017.
In case you've missed the first part, you can find that Internet of Things Part here: – Awesome Internet of Things (IoT) Products in 2017 – Part 1
1. Leka Smart Toy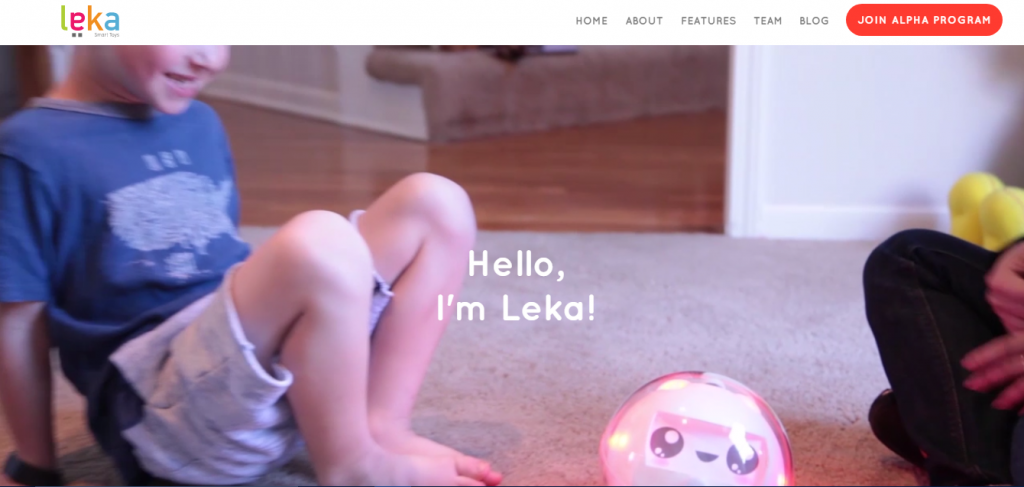 This is not only innovative, but its extremely helpful for children with developmental disabilities. Children with disabilities find it extremely difficult to make friends, maintain focus or perform basic tasks. This toy has been built to help with just that.
Leka has been designed as as interactive toy that can help children and adults learn social interaction. Leka comes with the works, offering lights, sounds, movement and even has cute eyes. It also has voice recognition software integrated so that the child can learn to call the toy, when they want to play with it. It will go where the individual wants them to go and do what they want them to do. It's a great toy to help children and even adults learn social skills.
2. Thermomix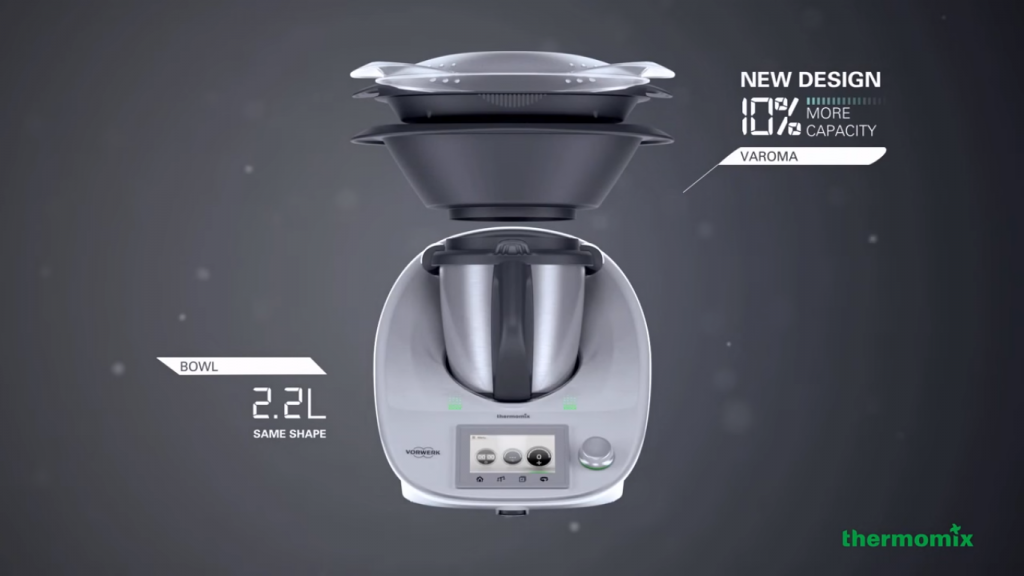 What if you could get rid of all your pots and pans and even stove, replacing all of that with just one machine? Well, that's exactly what Vorwerk is offering with its Termomix. This tiny machine can do everything you need from weigh, chop, blend, mix, grind, grate, cook, steam, whisk, knead and so much more. But, that's not all! It comes included with a small digital display that becomes your cooking guide and even gives you some tasty recipes that you can make, along with instructions.
3. Vivint Sky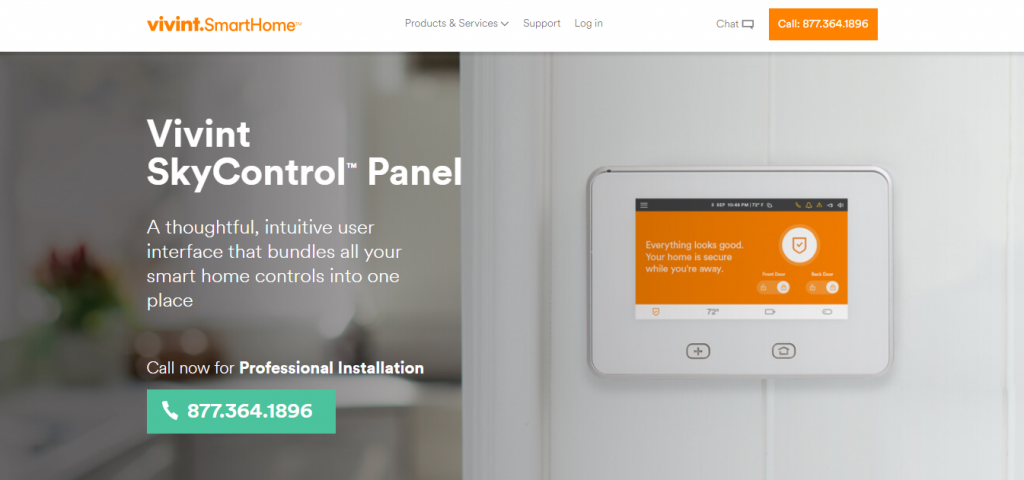 Vivinit's latest attempt at a smart home offers control over your entire house hold's smart products using one small panel. Sky is an artificial intelligence package for its smart home system. What it basically does is connect to all the smart home devices that are installed and collects data from them, which is then display it on the panel. In order for you to avail this one, you need to be subscribed to a regular package by the company.
4. Sevenhugs Smart Remote


This little beauty is perfect for any tech savvy person who has integrated their entire home with smart technology. Each smart technology comes with their own remote or its own app to help control the settings. Well, now what if you could control all smart technologies with a smart remote? One remove for all your technologies? Well this is exactly what Smart Remote does. It can control numerous different technologies including Lights, TV, Stereo, Speakers, Thermostats, Blinds, Cameras, Fans, Locks, Uber, etc.
5. Array Smart Lock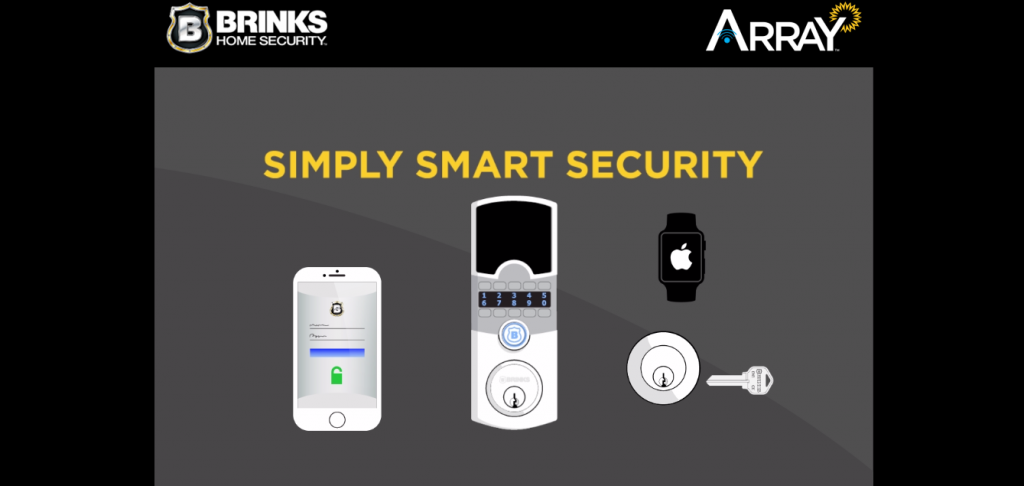 Brinks' latest series of Array Smart Locks are a great addition to anyone who worries about home security, and loves having complete control of their locks and seeing who comes and goes to the house. Designed keeping newbie techies in mind, the smart lock comes ready to install out of the box, so no additional configuration is required.
It comes with fancy features such as e-keys, control through smartphone and voice recognition devices such as Alexa. It includes a rechargeable battery and also allows solar charging. You can even create scheduled keys for staff or visitors and check when they come in and when they leave.
6. Panasonic Smart Table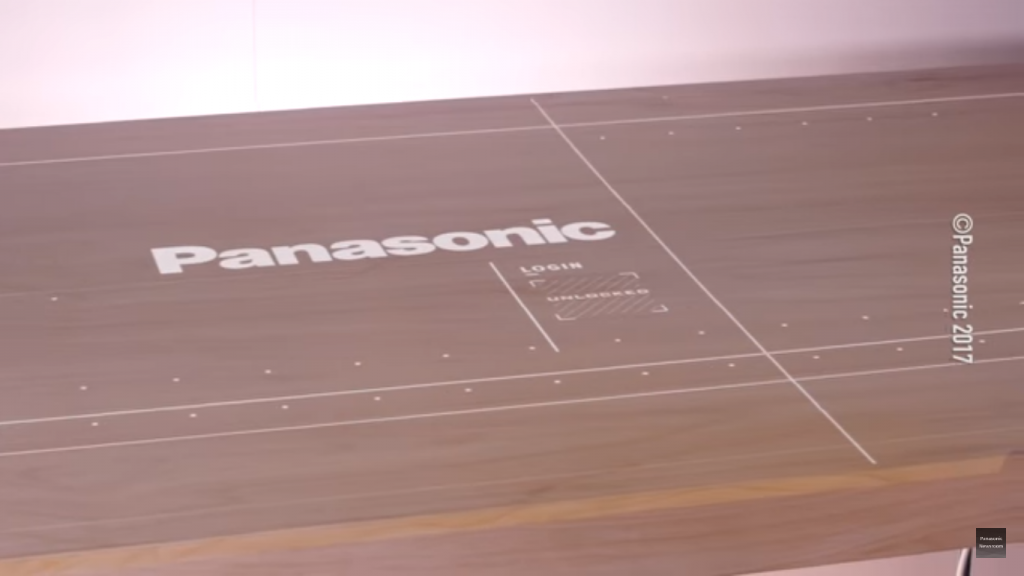 So, this one is not yet anywhere close to hitting the market – it is just a concept. But, it is too cool to not include in this list. Imagine if a simple wooden table that can do everything your smartphone can do, and then some. In addition to connecting to the internet, making video calls, audio calls, and so on; the table can also cool down, heat up or maintain the temperate of your beverage. But that's not all. Simply, put down your phone on the table and it will automatically connect the device to the table, showing you missed calls, messages, and other details. Truly a great piece of furniture to have in your house.
7. Fenotek's Smart Doorbell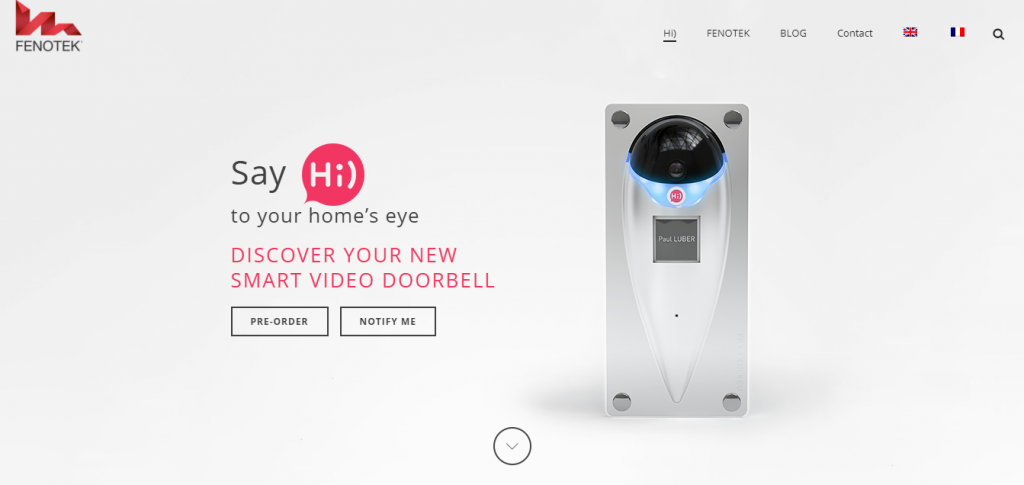 A simple connected device that works as a butler, known as Hi). This device is a small conic device that works as a smart doorbell, which allows you to see who is at the door and prompts when there is someone who you don't know. So, you can choose to let them in or raise the alarm. Hi) also allows you to create temporary keys to allow people to enter the house by simply generating a QR code for them, which they can scan to enter.
8. Sleep Number 360 SmartBed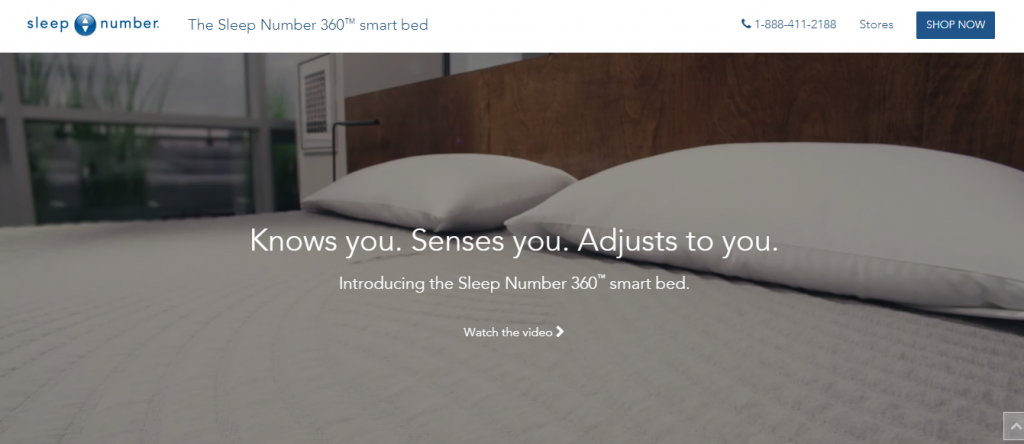 If you toss and turn to find your perfect position before you can fall asleep, then this is a great bed to have. This bed can find the most comfortable position for you, by finding the right number. However, if you and your partner do not share the same number don't worry, the bed can find the most comfortable position for you and your partner, separately. In addition to finding the most comfortable position, it automatically changes as you shift to keep you comfortable. It can also monitor your sleep quality and let you know how you sleep throughout the night on your accompanying phone app. The best part is no more cold feet, it warms your feet to help you sleep faster.
9. Zeeq Smart Pillow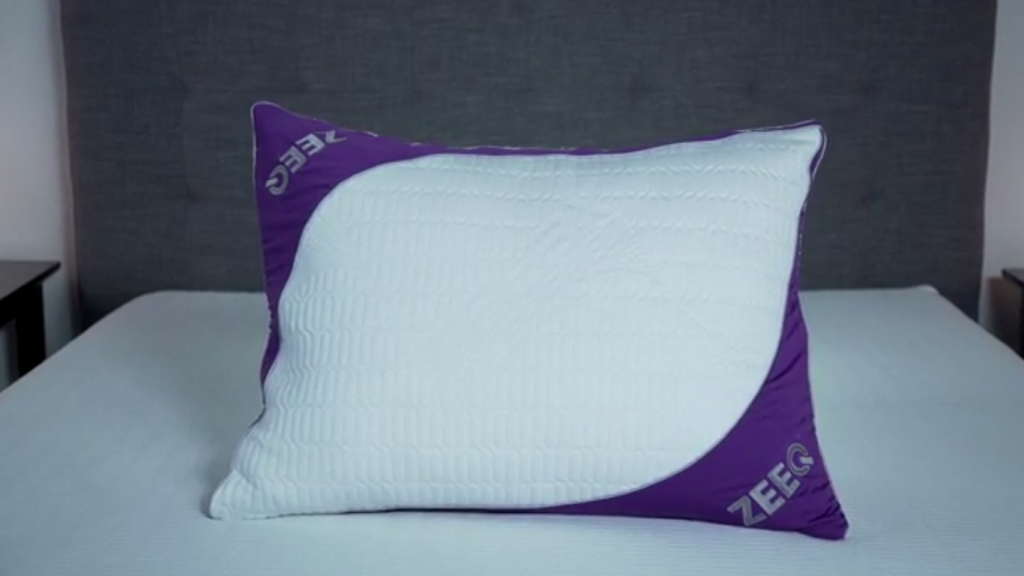 A smart bed definitely pairs well with a smart pillow. Zeeq Smart Pillow offers a number of different features such as playing soft wireless music to make you comfortable as you drift off to sleep. It also comes with an app, that analyzes your sleep patterns to help you find triggers that are not letting you sleep comfortably at night. Other features of this pillow include partner friendly alarm, sleep motion, music sleep timer, snooze alarm and a large battery life!
10. Samsung POWERbot VR7000 Robot Vacuum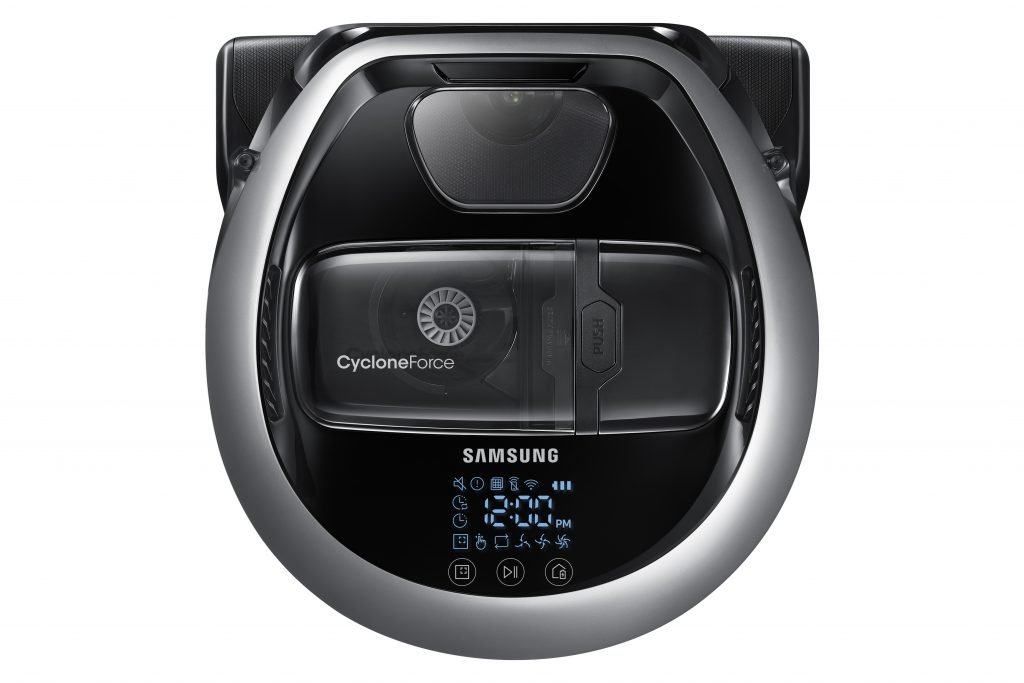 A clean house is a must, but cleaning can take up hours, specially if you have kids and pets. This is why Samsung has introduced their brand new and upgraded POWERbot robot vacuum that is slimmer than the other models and cleans in hard to reach places for other bots such as closer to walls and under low sitting sofas. The bot automatically shifts from floor to carpet modes making it easier for having both in the house. Another feature that is brand new is the self-cleaning brush that collects the debris in the center of the brush, making disposing easier. A great cleaning maid to have for hands-free vacuuming feature.
If you want an unbiased review of the different vacuums on the market or even a simple breakdown of the features of the latest robot vacuums, then Reviews.com has a great in-depth study that they've done on the top Robot Vacuums, where they list features and specifications of each vacuum. You can find the study here.
The world is getting more connected and integrated, while our technologies are getting smarter. These are some of the 'creme de la creme' technologies that were introduced and/or launched in 2017. While some of them are already available on the market, the others are yet to come. This is truly the best time to be alive, and you never know we might only be a few years away from teleportation and jet packs!
If you wish to own any of these or have any other ones that you think are cool, please let us know in the comments section below.