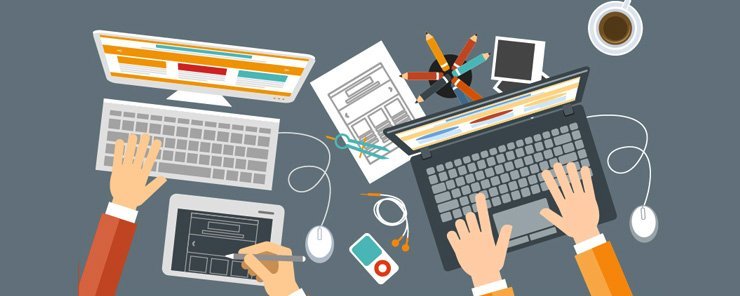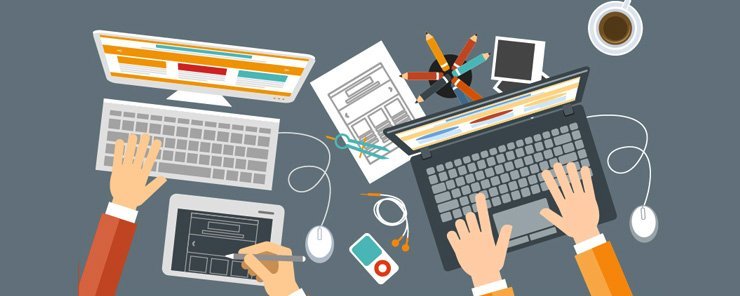 You will agree with the fact that it is indeed a herculean task to build a complex application, more so when it concerns the use of IoT hardware and software. However, you have ample opportunities that come in the form of development kits and tools that will help you come up with best practices to build an IoT solution.
Certainly, IoT is the latest buzzword that is doing rounds in the internet-driven space. For this novel technology to take off, it calls for a vast and well-connected infrastructure that will take several years to become operational. To fuel this progressive trend, a host of Internet of Things solution provider companies are busy creating software and hardware designs that will help developers come up with novel IoT applications and devices.
Here are the top-class IoT development tools that can be employed by both developers and for all those who wish to pursue IoT as a DIY hobby.
1. Tessel 2 – A Great Tool To Build Basic IoT Solutions
This is a hardware provider that can be used to build basic IoT solutions and prototypes. Tessel 2 lends a helping hand through its numerous sensors and modules. This is a board which can hold up to a dozen modules including the RFID, camera, GPS and the accelerometer.
All those Java developers who are proficient with Node.JS can use this device as Tessel can be programmed using Node.JS. This way, Tessel can be used to churn out a host of server and hardware firmware IoT solutions. Tagged as a robust IoT platform, you can leverage all the libraries of Node.JS to unveil a host of devices; within a matter of minutes.
It comes with two processors, the Tessel hardware makes use of a 580MHz Mediatek MT7620n and 48MHz Atmel SAMD21 coprocessor. While one can be used to run your firmware applications at a rapid speed, the other finds its use in exercising better input/output control and the efficient management of power.
2. Eclipse IoT –
If you as an IoT developer are ordained to build IoT devices, Cloud platforms and Gateways, then Eclipse IoT can be your top bet. Recognized as a collaboration of various companies and individuals who are striving towards the development and establishment of IoT open technologies, Eclipse IoT can make all your IoT dreams come true.
Allowing you to develop, promote and adopt open source IoT technologies, Eclipse IoT is an instrument that can help you gain technical expertise. Simplylook into the vast assembly of services and projects delivered by the Eclipse team and you are all covered.
3. Arduino –
If you are looking to build a computer that can sense and exercise a better control over the physical world when compared to your normal stand-alone computer, then Arduino can be your intelligent choice. Offering a perfect blend of IoT hardware and software, Arduino is an open-source prototyping and simple-to-use IoT platform. Arduino operates through a set of hardware specifications that can be applied to interactive electronics. The software of Arduino comes in the form of the Arduino programming language and Integrated Development Environment (IDE).
4. PlatformIO –
Next in the list of top IoT development tools and platforms is PlatformIO which is a cross-platform IoT development environment. This platform comes with a build system, supported by a library manager and IDE. You have a choice to port the IDE on top of the Atom editor or you can go ahead and install it as a plug-in.
The best part of PlatformIO is that it is compatible with more than 200 boards. Coming with a wonderful debugging integration, PlatformIO is conspicuous of a serial port monitor. All those who are employing PlatformIO unanimously express one feeling and that is – "PlatformIO hastens up the development process of an IoT application, allowing us to deliver IoT solutions in record time".
5. Canopy –
Are you looking to build a Cloud IoT platform? Then, look no further and check out Canopy. This platform is all set to simplify the process of building an IoT Cloud, and Canopy acts as a Cloud relay between IoT applications and IoT devices. Notwithstanding the fact that you wish to develop IoT solutions for various business verticals, Canopy comes a top choice to churn out apt solutions for consumer, industrial and commercial markets.
Canopy Cloud Service is the server-side component of Canopy that is an open-source application that can be run on any type of a Cloud platform. You can make the most of Canopy and run it on a hybrid Cloud, a private or a public Cloud. Additionally, you can use it even on your laptop.
6. Losant – A Perfect Platform That Simplifies Your IoT Development Routines
If you are scouting for a top-class platform that allows you to build IoT solutions in record time and without any hassles, you are just a step away. Choose Losant and you are all covered. Losant not only simplifies your IoT development routines, but also secures your platform. With Losant, you have the luxury of connecting to an expansive range of hardware components. Allowing you to manage your IoT devices, Losant comes as a blessing to undertake real-time data collection and visualization. All these features make Losant the choicest platform to easily build complex IoT applications.
7. Dronesmith – TheEvolvingIoT Technology
Noted as an upcoming and the most significant topic of the IoT space, Drones come with an unparalleled power to change every business in the IT world. Alongside these transformational benefits, Drones pose a host of challenges in the creation of business solutions. In an attempt to offer a feasible solution to these hurdles, Dronesmith helps you in multiple ways. Luci, the airborne computer that these drones are fitted with, help developers create and customize drones according to their pre-defined specifications.
8. IFTTT (if this, then that) – Offers A Robust Support to Multiple IoT Products
Primarily meant for home automation, IFTTT comes as a best support to many IoT products. With IFTTT, you can effortlessly connect and control a host of IoT automation devices. This random service makes its presence felt in support services offered by world-class technology firms like Nest, Philips Hue and Wemo. The "webhook" support that IFTTT offers can be employed to establish a connection with other IoT applications.
9. M2MLabs Mainspring –
The next best IoT platform is the M2MLabs Mainspring. This is an open-source application framework that is used to churn out machine to machine (M2M) applications which are employed in the spheres of fleet management and remote monitoring. Supported by a host of functionalities including device configuration, validation and normalization of data and flexible modeling of devices, M2MLabs Mainspring can also find its use with data retrieval processes.
10. IBM Watson – A Multi-Faceted API
Last in the list of top IoT development tools, but definitely not the least is IBM Watson, an API that allows you to attach a host of cognitive computing features to your IoT applications. This is an innovative tool that can also be used to predict the future.
Simplifying the tasks of IoT developers, IBM Watson through its numerous services helps to unveil chatbots which can understand the natural language. These chatbots can then be deployed on to messaging platforms and websites which can be viewed on various devices. It is through IBM Watson that IoT developers can successfully and swiftly build cognitive search and content analytics engines.
Conclusion: –
Aimed at developing the next-generation IoT applications, all the above tools and platforms lend a helping hand to developers to explore various IoT devices. Through these innovative tools, developers and all those to whom IoT is a hobby can stay ahead of their times by becoming a contributing part of the modern technology paradigm shift.