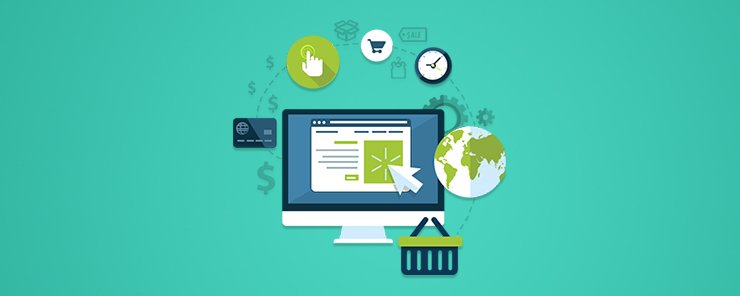 With the rapid changes in digital arena, modern marketing has shifted its key focus from traditional marketing tactics, leading to online and internet based marketing, which offers a wide range of opportunities for advertisers. The content marketing strategies has led to a more focused functioning of the market, ultimately driving profit from customers.
One quality aspect of online marketing is the Pay per Click (PPC) ads, which brings in quality visitors on your website where the publisher is paid by the advertiser. These ads are shown alongside your search engines. It is said to be one of the mostpowerful things on the internet today. In this blog, we'll discuss the 3 effective steps to generate a PPC Strategy.
1. Defining Goals
Ask yourself, why you need a PPC or online advertising strategy. The process starts from defining the strategy and goals. It includes your thoughts on increasing brand awareness, driving sales, and generating more leads, etc. This gives your PPC strategy a focus, which in turn helps you to set a proper budget.
Initially, plan your target audience. Have a clear idea about their needs & choices, and how you can achieve it. Knowing your audience is the foundation of your campaign. For example, if your business is in India, find out whether you want to target only Indian crowds or audience that is outside India too. The beauty of the Google AdWords is that you can target it to whatever location you prefer.
The next step is to create a keyword strategy. Since now you know your target audience, figure out what the audience in that region are trying to find on the internet and find words they are commonly searched for. Your keywords will be the buzzwords that will pay you when someone clicks it. So search wisely.
The third goal is deciding the budget. So now you have both the raw material, the audience and the keywords, plan on how and what budget you want to run the PPC campaign. Also, every campaign has a start and end date. So decide on how long you want the campaign to run. Based on this, plan your budget for each day. At the end date, the campaign will be automatically deactivated.
2. Chose Platform
Choosing the right PPC platform will help you determine the right strategy for your campaign. There are multiple platforms available like Google, Bing, Yahoo, and the various Social Media. Select the right platform to run your ad campaigns. There are platform that serves multiple purposes and capabilities. Study each of them thoroughly.
One of the widely used platform for PPC campaigns is AdWords, which is an interface provided by Google. The interface provides you with an interesting report that includes a final grade of you overall ad campaigns performance. You have to pay Google to advertise your business.
The platforms also offers you the advantage of placing a bid in real time, increasing your potential for target audience. So with such a large number of platforms, it's necessary to decide which of them brings the maximum traffic and also converts the best ones.
So by now we are sure you must be in a position to decide which platform suits you the best. You won't find a 'one size fits all' platform, so plan specifically what you want.
3. Optimizing
Now that you are all set with your PPC campaign, you must make it a habit to monitor the effectiveness of it. One way is, if you are using Google to advertise your ads, use the Google Analytics platform to track the progress and make adjustments accordingly.
Review your set goals and measure the Key Performance Indicators (KPI). The KPI is a value that can be measured to find out the how efficiently you are running your PPC campaigns. Many businesses believe in creating a UTM (Urchin Tracking Module) snippet/code that demonstrates the success of a particular ad copy.
Once you see a positive ROI start making some good moves like: –
1. Make improvements to the existing campaigns.
2. Rolling out fresh new campaigns
Always try new opportunities with what you already have and prove your effectiveness.
Final Words:
A successful PPC campaign is the outcome of continuous research and development. Prepare thoroughly for all that you do to achieve your goals and performance.
It is difficult to predict which PPC platform will show what results, but choose one that meets your audience needs and the kind of target that visits you. Also, PPC campaigns include a lot of budgeting. So make plans for proper use of funds to bring in quality links.