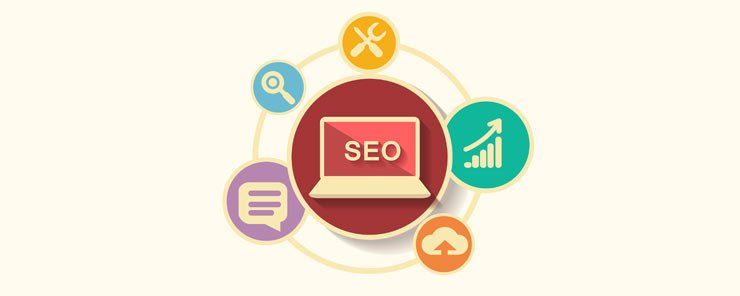 Today, every business needs a good SEO marketing strategy to rank higher on Google's Search Engine Results Pages (SERPs).  It is vital for a company to gain visibility in the online sphere which ultimately leads to more positive conversions. But, there is one thing which is important to remember that Google's search engine algorithms work differently for local businesses. So, if you are amongst those who have recently started a new local business then there are certain steps which you need to take in order to ensure a better ranking on Google's SERPs.
Local businesses usually have to cater to a set of location-specific audience. So, for a local company looking to improve its ranking on Google, it is important to begin with optimizing SEO techniques which brings positive results in the native geographical location which is its primary business area. So, here I am providing with some useful tips which can help local businesses to stand a better chance of gaining more online visibility in this competitive market. So, let us check out this list of 9 Tips for Local Businesses to improve Google Ranking
1) Local Business Listings
When a person searches for a restaurant in a particular area then Google provides him with a map that includes several options for restaurant companies. These results are not only based on the SEO techniques employed by those restaurant companies but they also depend on the listings in the local business directories, such as Yahoo's Regional Directory. Location-specific results are different from Google's organic search results. So, creating business listings is quite important for local businesses. It should also be noted that the accuracy and consistency of NAP (Name, Address, Phone Number) in multiple directories should be maintained and the directories should be filled completely with maximum information.
2) Citation
The most important thing from the point of view of local SEO is to build a citation for your local business. A mention of your company's business name, phone number and address in local directories, local databases of business registration entities, Yellow Pages, phone books and more is important. It improves online visibility as well as validates your company's existence for search engine spiders which crawl the web for citations. So, it is important to keep adding and updating citations as well as following the correct sequential order while mentioning the name, address and contact details of your company without making any typographical errors.
3) Public Review Websites
An important factor which influences the search ranking of a local business is reviews about that business on sites like YELP and FourSquare. Not only does it give a positive boost to the online ranking, but also increases the chances of conversion. Any user who is searching for a restaurant in a particular area on Google is presented with a lot of data. If a particular restaurant has been mentioned on FourSquare and reviewed on YELP, then it will quickly win trust of that user. Of course, one cannot control the kind of feedback mentioned on such sites, but it still affects the local SEO ranking to a great extent for having been proven as legitimate through these sites. Public reviews are important and local businesses should request customers to review their services and leave positive comments about their services on such sites like YELP, which can build a trust and a positive brand image in the minds of other potential customers.
4) Social Media Marketing
It is important to leverage the potential of social media marketing by creating company profile pages on popular social networking platforms like Facebook, LinkedIn and Google+. One important benefit which social media platforms offer to local business owners is that here they can do their bit to promote their company's brand locally. It is also possible to build a fan base or a community of customers which makes interaction with both, existing and potential customers possible. You can research about the current market trends, ask customers to try your services, woo customers with special offers and discounts and ask them to give testimonials and positive reviews about your business. Moreover, you can also join some local social media groups for doing your own market research and survey.
5) Blogging
If your local business is not receiving online traffic on your website as expected then it is prudent to start your own blog. A blog will help your local audience to become familiar with your company's brand and business. But, you should remember to follow the basic keyword and SEO guidelines to make the most out of your blogging and online marketing techniques. Some tips to remember are writing keyword-specific articles, maintaining keyword density, including keywords in Meta tags and including city name in domain or sub-domain names. Using popular social networking sites like Facebook and Twitter will also help you in reaching out to a vast community of local audience.

6) Backlinks
Another SEO technique which can work in the favour of local businesses is creating backlinks from local blogs. You can get a guest post published on a local blogging site or can even ask local bloggers to review your business and provide information about your local start-up in their blog post. But remember that not all backlinks are of equal weightage. So find the ones which are authentic and has more followers. You can also use other publishing platforms like LinkedIn and Google+ to make new connections and increase online traffic.
7) Local Media Coverage
Another important step to take towards optimizing local SEO techniques is gaining online media coverage. Sending out press releases for publishing in local newspapers, asking media companies to review your company's services in news articles or requesting local magazines to cover your business story is a good tactic. Of course, it can cost small business owners a few bucks but this is one of the most important tools for local marketing. Once, a local business is trusted by newspapers and local media companies, customers willingly put trust in the company's business and view it as credible.
8) Google's 'Neighbourhood Algorithm'
Not long ago, Google indicated that it is working on a new algorithm to generate locally-specific search results for local businesses. Usually, Google Maps features the names of locations which are formal meaning not known to or used by local inhabitants. Which is why is it important to make sure that the name of a neighbourhood which is important for your business has been defined correctly on Google Maps. You can create your own Google Map defining local names and even add local neighbourhood name while building local citations as well as to title tags on your company's website.
9) Other Search Engines
Apart from Google, there are some other useful search engine services like Bing and Yahoo which are suitable for local businesses. One can use Yahoo to create business listings in more than 50 directories and create business profiles using photos and videos to promote services and offers which can allow reaching a huge network of local audience.
Moreover, one can use Bing to create local business listings on its map which is similar to Google Maps and add several businesses with multiple locations or even add a business without a real physical location.
Conclusion:
It is important for local businesses to employ local SEO tactics which are quite different from the traditional SEO techniques. In fact, in some cases, it is not even important for companies to have a website. Sometimes, a company simply generates positive reviews from people for providing good customer service. In that case, any amount of online traffic is simply directed to a company's social media profile or business listings in local directories which ultimately provides users with relevant data for buying its services.
Though the common SEO tactics are equally important there are certain specific SEO techniques which cater to the specific requirements of various companies. In the case of local businesses, it holds true in some ways. If you want to share any comment or feedback then feel free to drop a comment in the comments section below. Good Luck.